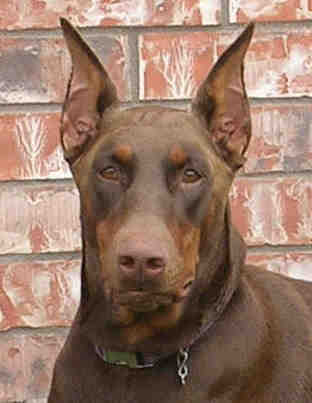 Garretts' Dobermans .com
Welcome to Garretts' Doberman Puppy Site!

Maggie's Litter's 4th Week
---
Litter Links - Born May 1, 2006:
Litter's Home Page
First Day
Tail Dock
1st Week
2nd Week
3rd Week
4th Week
5th Week
7th Week
8th Week
9th Week
10th Week
Development Diary
Sire of this Litter
Litter's Mother
---
This week we introduced the pups to the grass and they loved it! Maggie is still trying to wean them so they are eating some puppy food and some off of mom. They are doing really great and growing every day.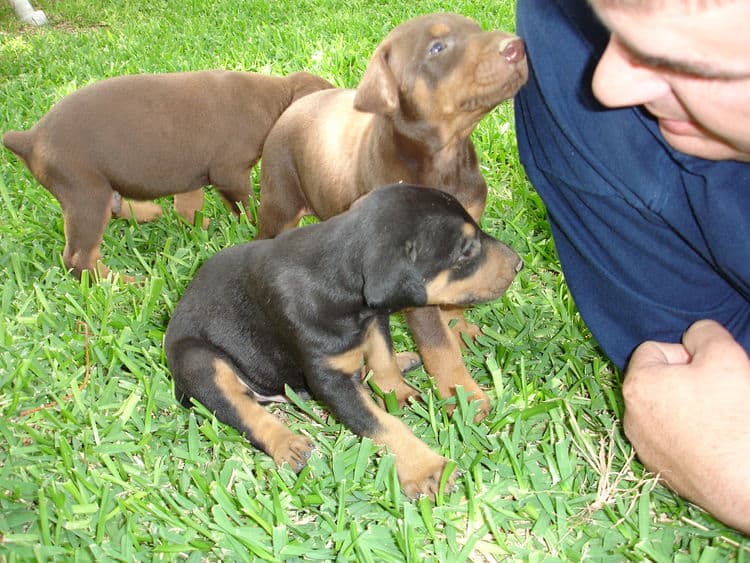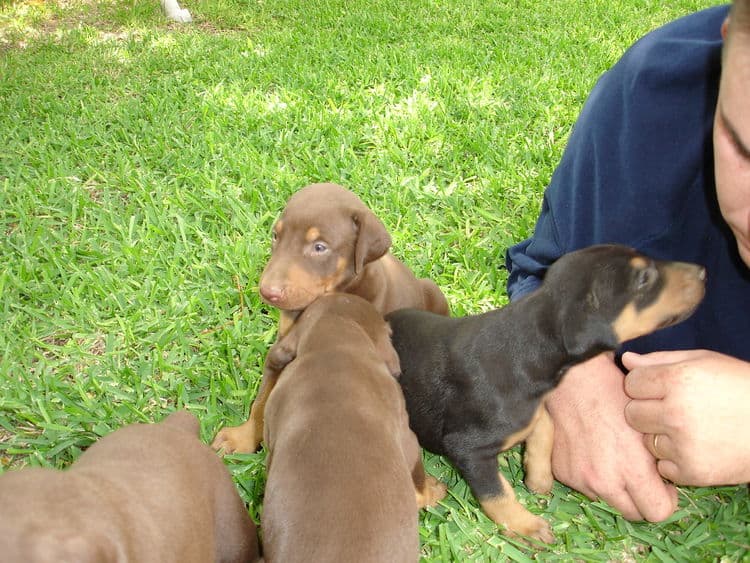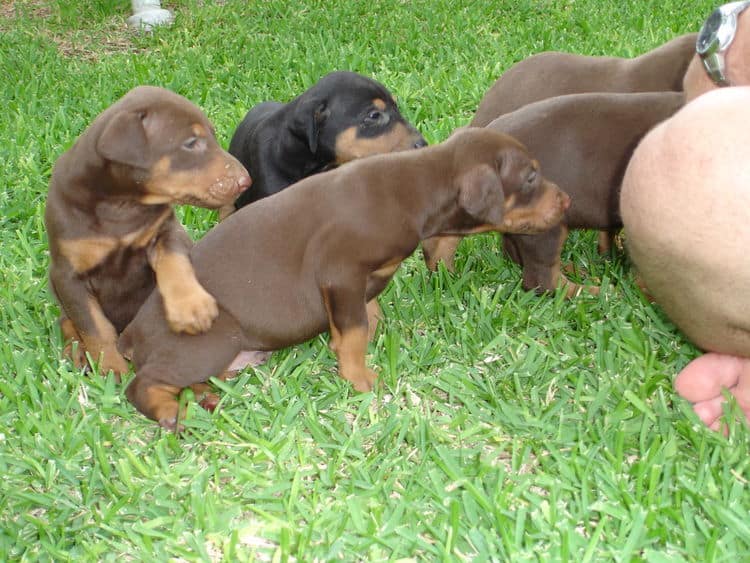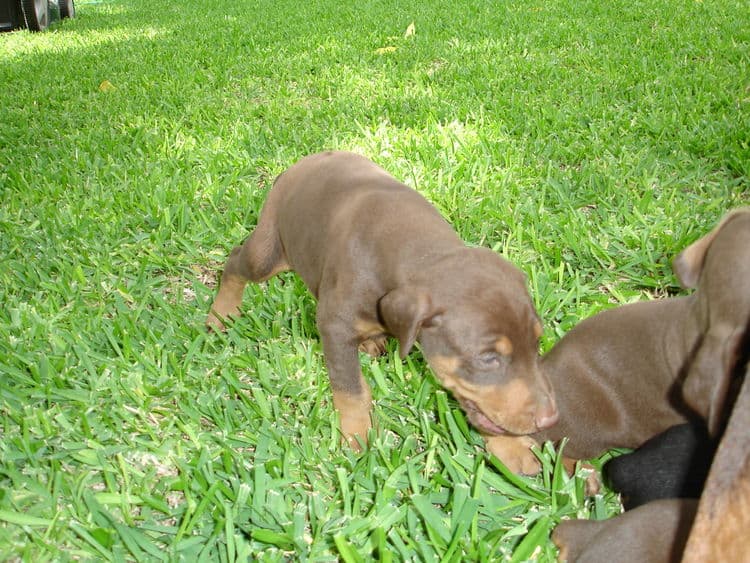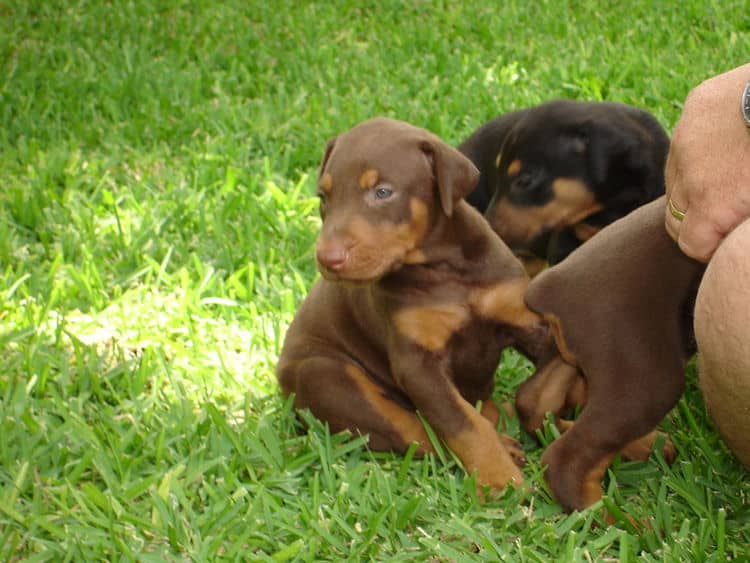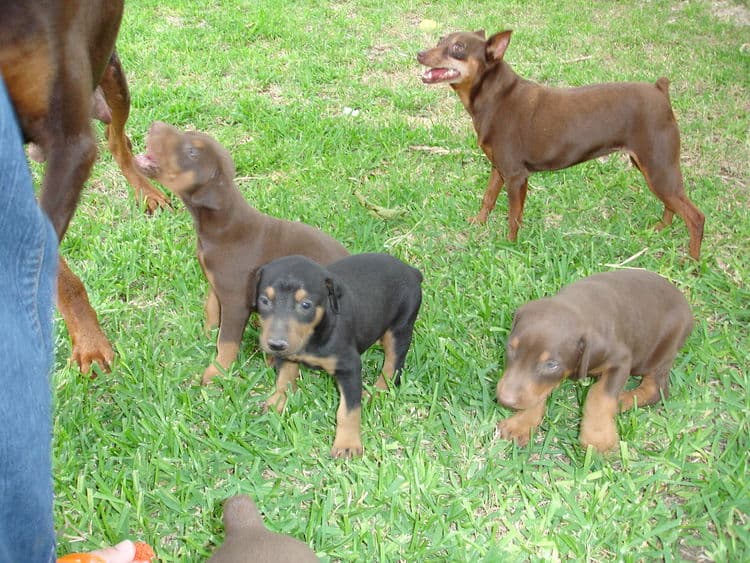 Okay, you are not seeing things .. the red/rust girl
in the back is Maggie's little "sis", a Minature Pinscher.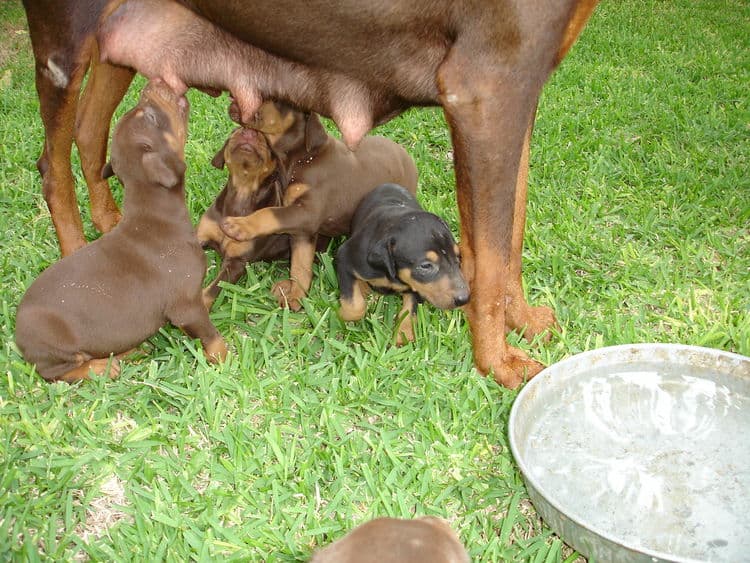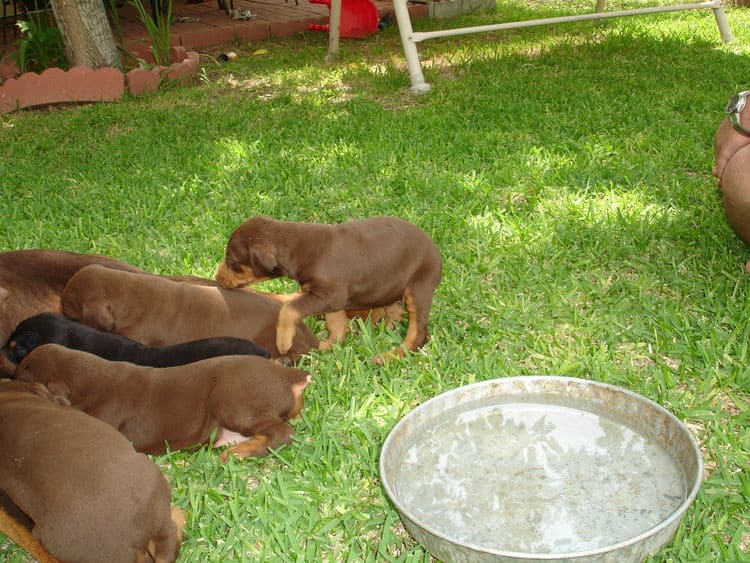 The pups are now officially "tagged". Karah used some ribbon to help better identify the reds when looking at the pictures. The red females are tagged pink and purple; the red males are tagged blue and black. Individual pages have now been created. The new links are below this set of pictures.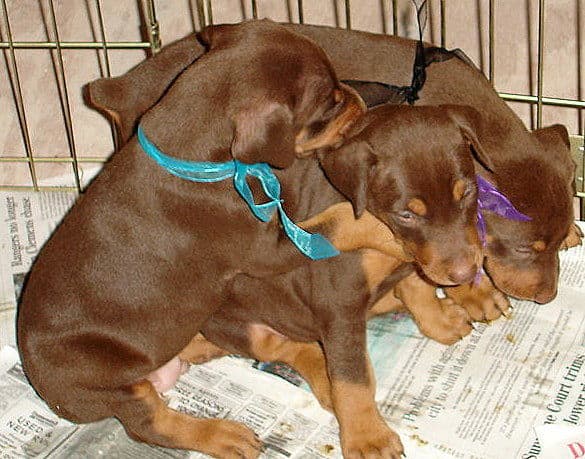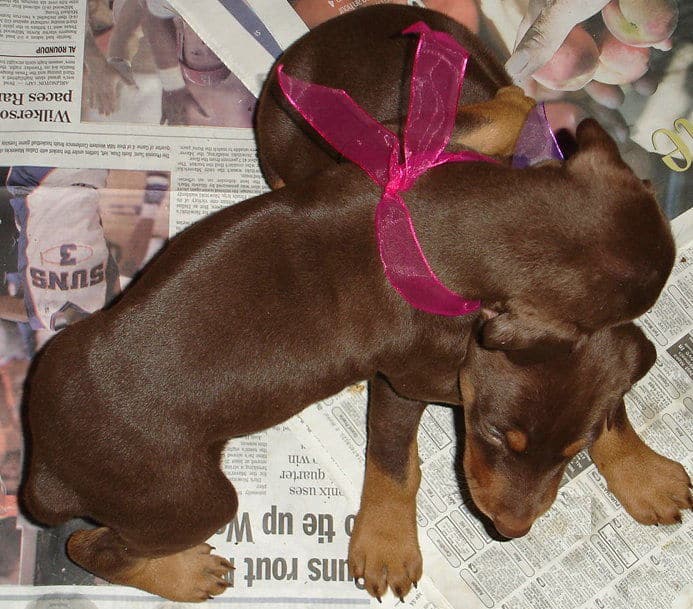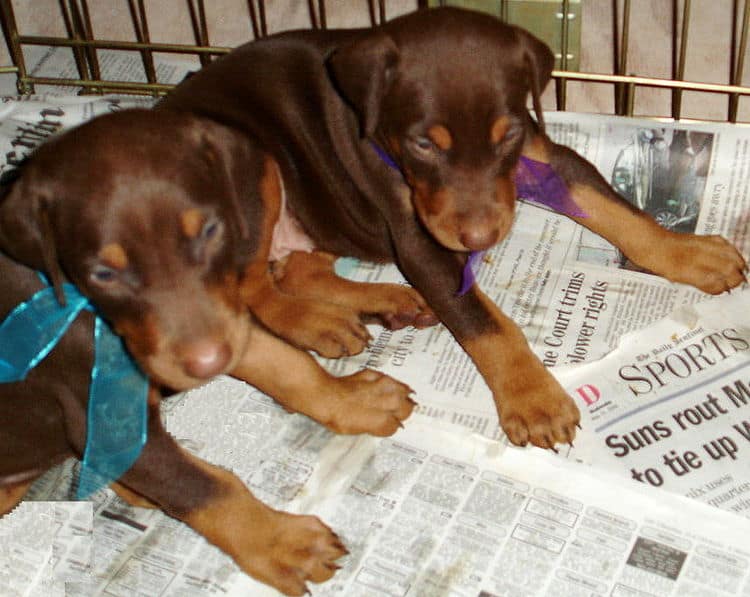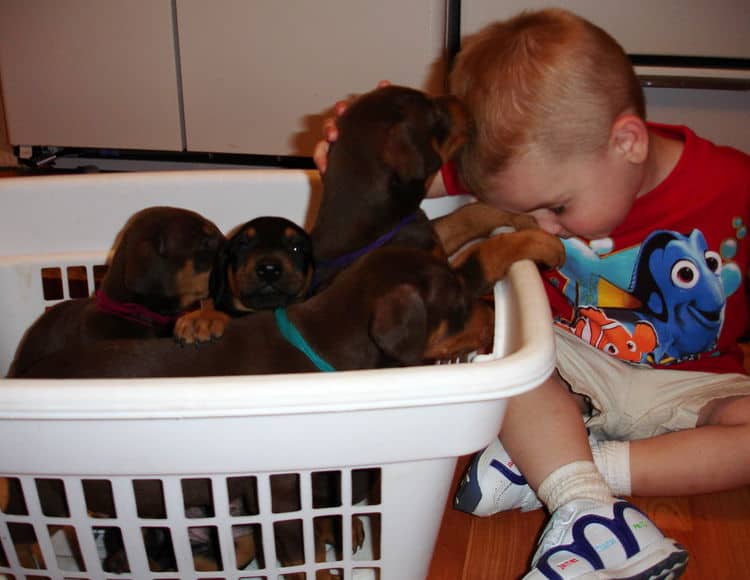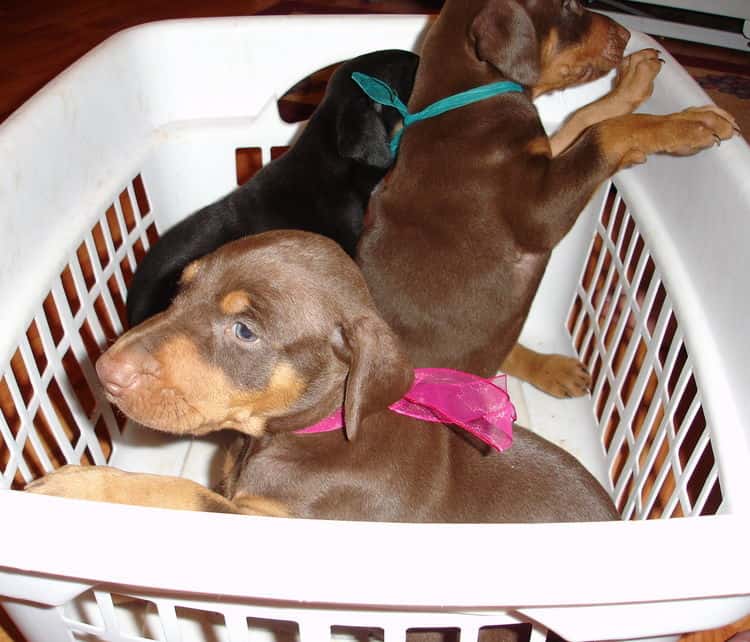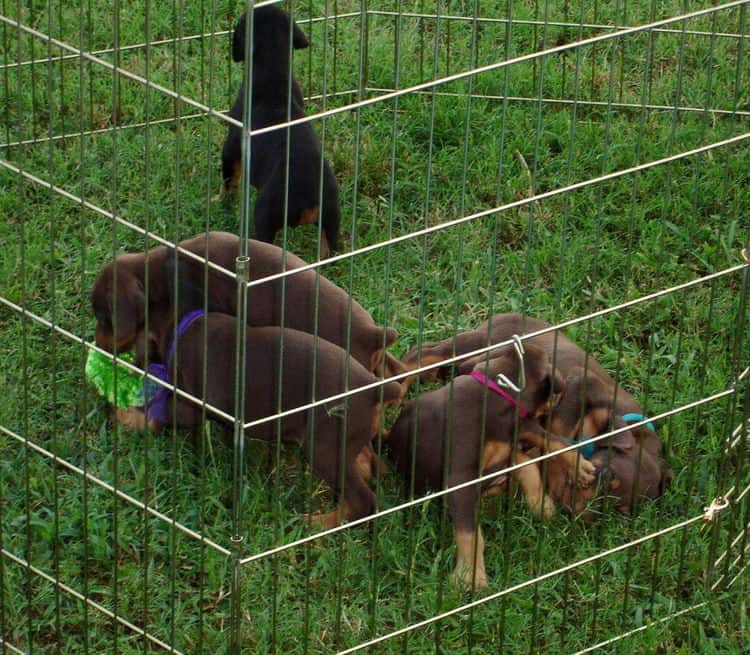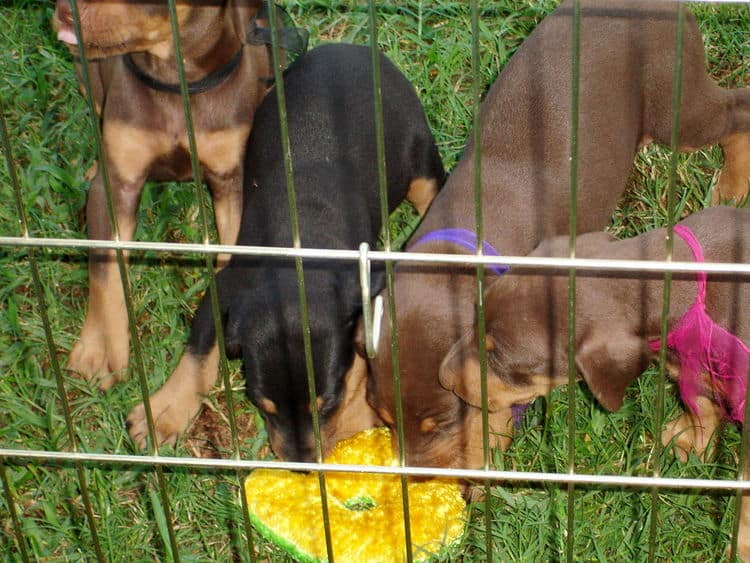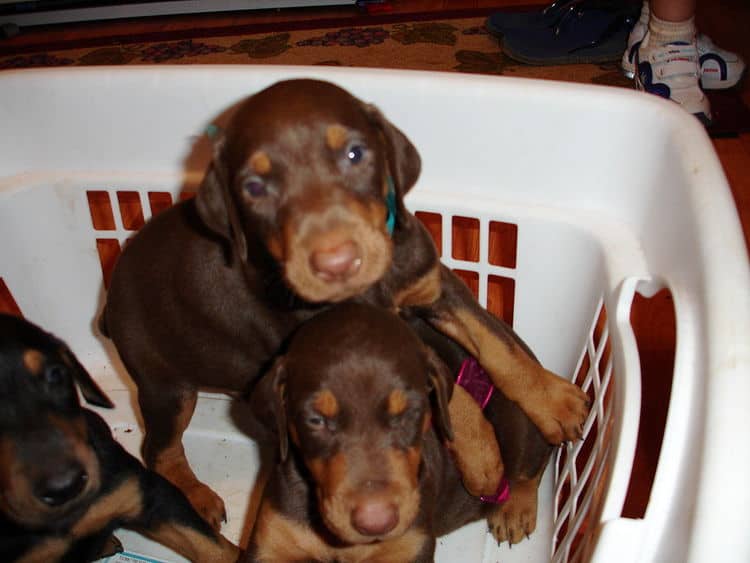 Click on one of the links below to view each puppy individually:

Black Male

Red Female Tagged Purple

Red Female Tagged Pink

Red Male Tagged Blue

Red Male Tagged Black
---
Find a New Home for Your Dobe
Doberman Rescue Organizations
All Content Copyright © 2000-2010 GarrettsDobermans.com.
All rights reserved.