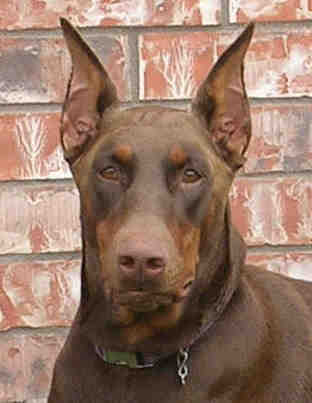 Garretts' Dobermans .com
Welcome to Garretts' Doberman Puppy Site!

Maggie's Litter's First Day
---
Litter Links - Born May 1, 2006:
Litter's Home Page
First Day
Tail Dock
1st Week
2nd Week
3rd Week
4th Week
5th Week (pending)
7th Week
8th Week
9th Week
Development Diary
Sire of this Litter
Litter's Mother
---
BORN: May 1, 2006

Brief information on litter:

SIZE of Litter: 7

GENDER: 4 Females / 3 Males

COLOR: Black & Rust- 2 Females / 1 Male;
................. Red & Rust - 2 Females / 2 Males

* AKC Registered

* Excellent markings

* All healthy pups at birth

From Karah Weaver:
"Hello!! Well, we have 7 puppies -- 3 boys and 4 girls. One of the girls is a black female so we are going to keep her. She did really great. She was done about 9:30 last night. I'll go ahead and list the order of birth without the black female:

Male - Red and Rust
Male - Black and Rust
Male - Red and Rust
Female - Red and Rust
Female - Red and Rust
Female - Black and Rust"
---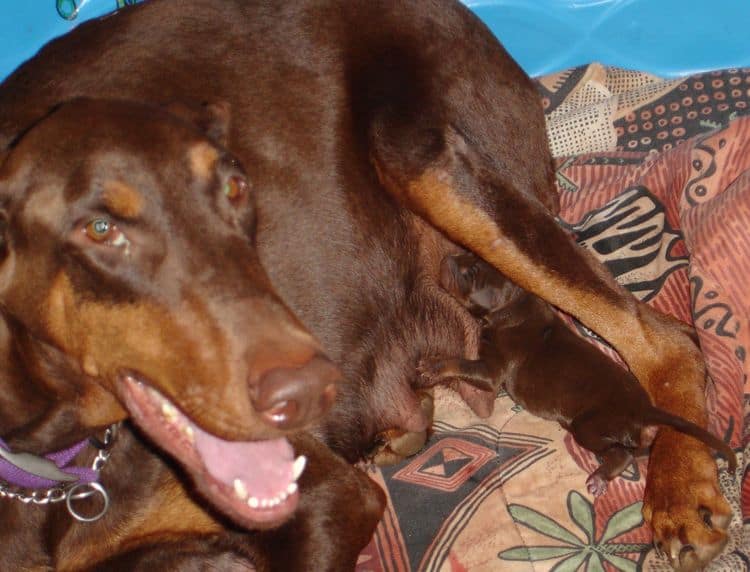 First Puppy Born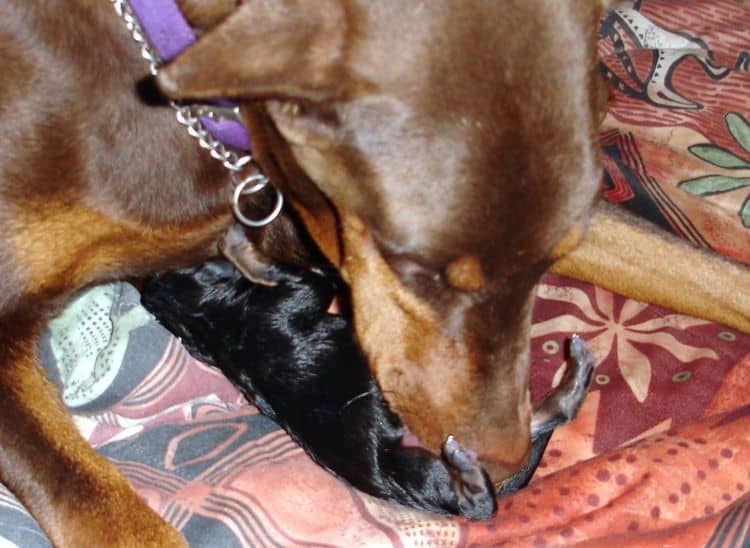 Second Puppy Born



First Black Puppy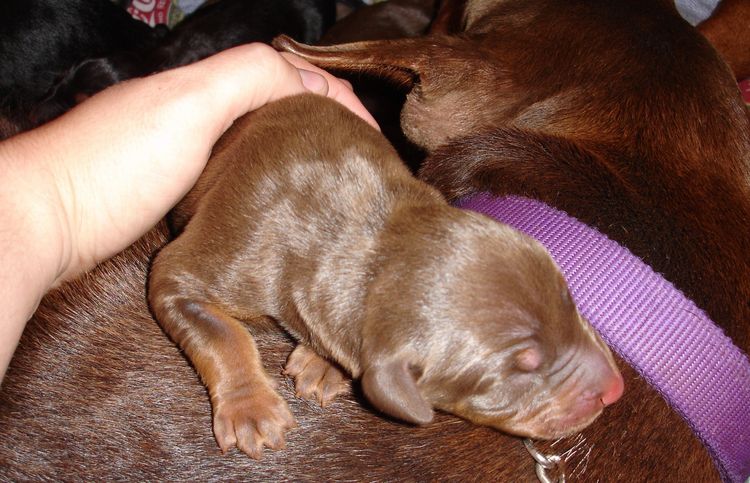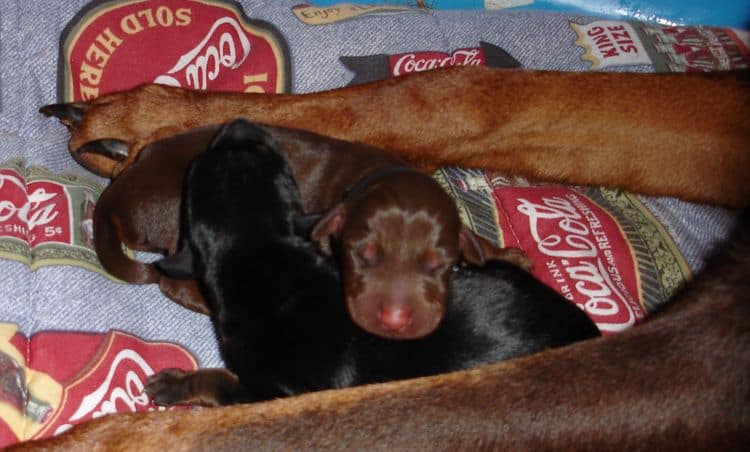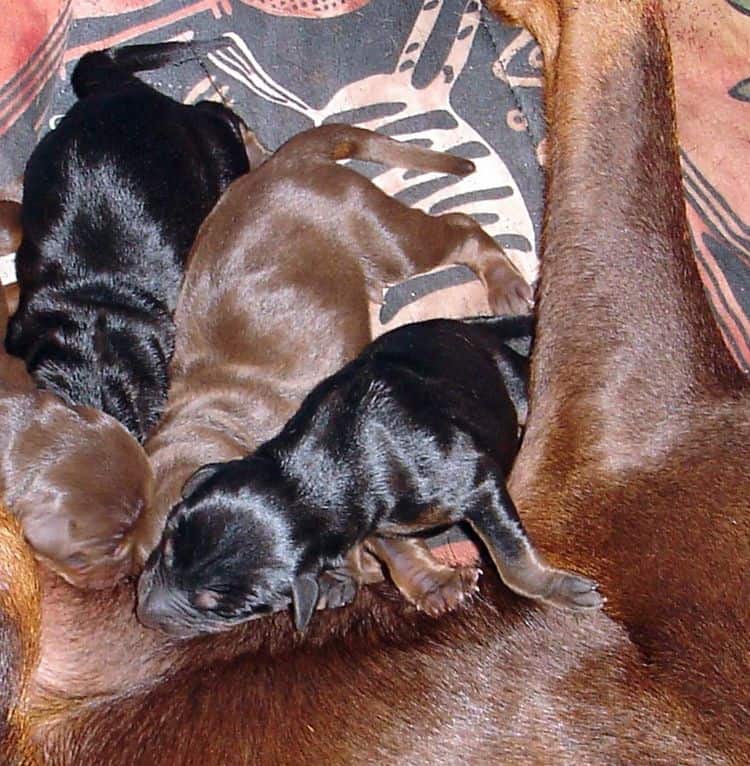 First 4 Pups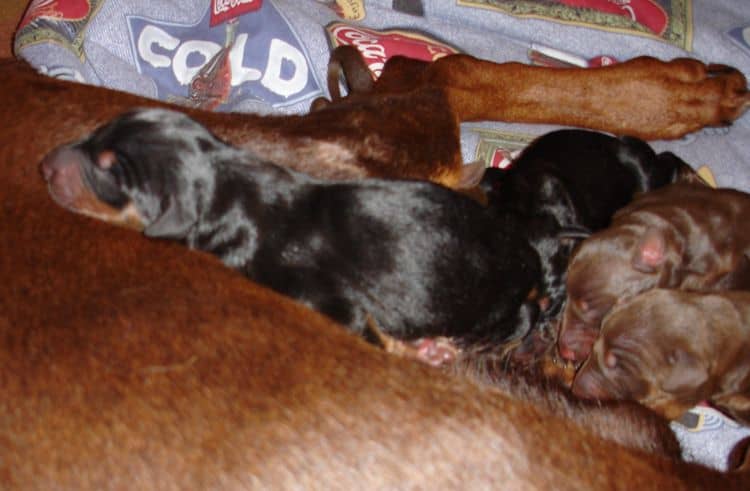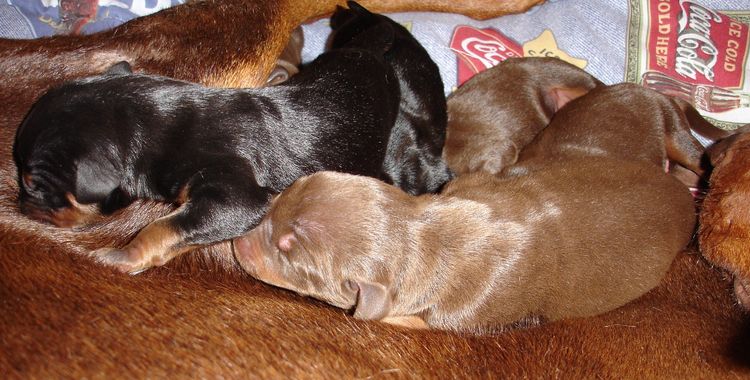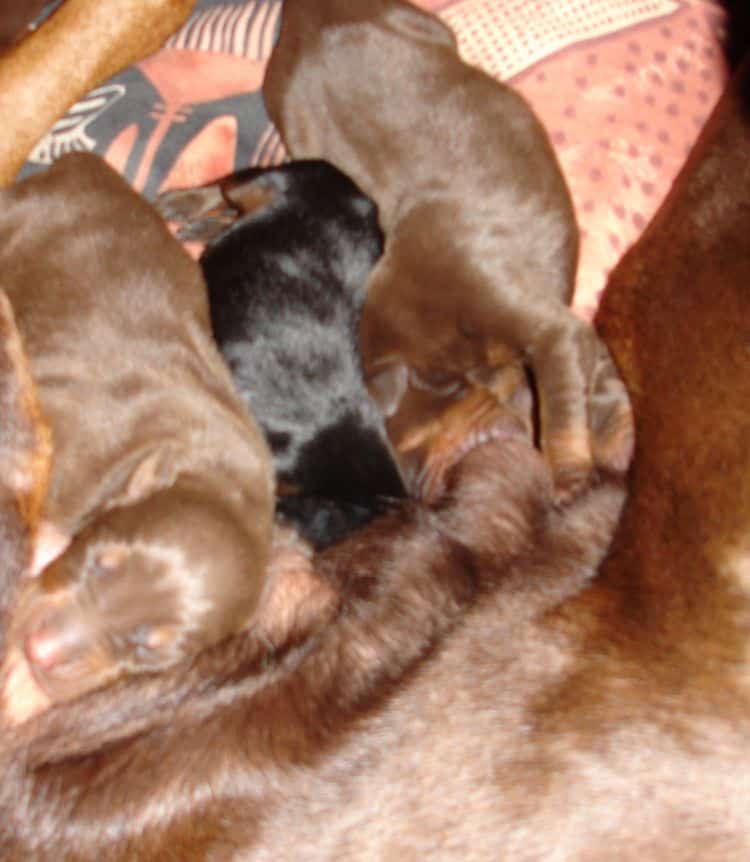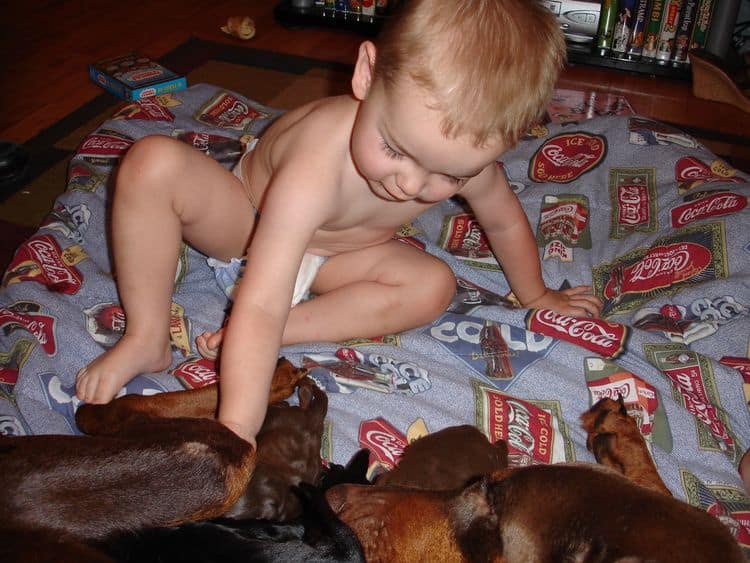 The 2 year old visiting with the pups ..
mom's not bothered by it, not one bit!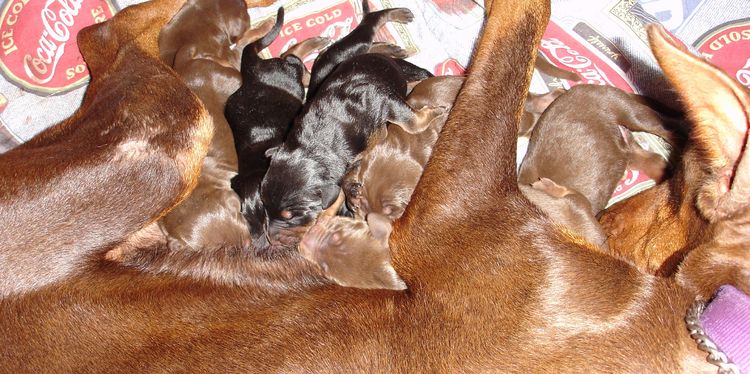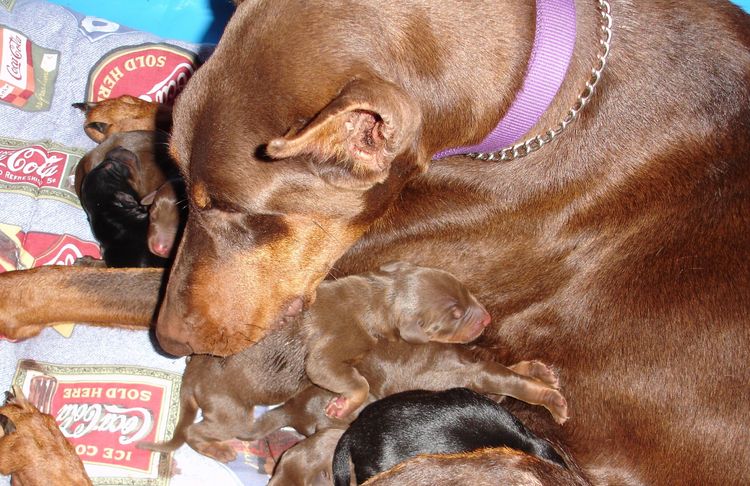 ---
Find a New Home for Your Dobe
Doberman Rescue Organizations
All Content Copyright © 2000-2010 GarrettsDobermans.com.
All rights reserved.