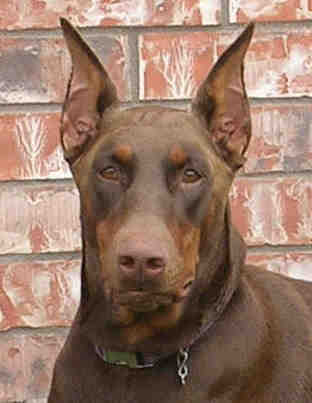 Garretts' Dobermans .com
Welcome to Garretts' Doberman Puppy Site!

Maggie's Litter's 2nd Week
---
Litter Links - Born May 1, 2006:
Litter's Home Page
First Day
Tail Dock
1st Week
2nd Week
3rd Week
4th Week
5th Week
7th Week
8th Week
9th Week
10th Week
Development Diary
Sire of this Litter
Litter's Mother
---
Eyes are opening and the pups are starting to attempt walking! This is a fun developmental age because the pups start showing signs of being "real" pups. As you will see below, Karah and Daniel's son loves the changes!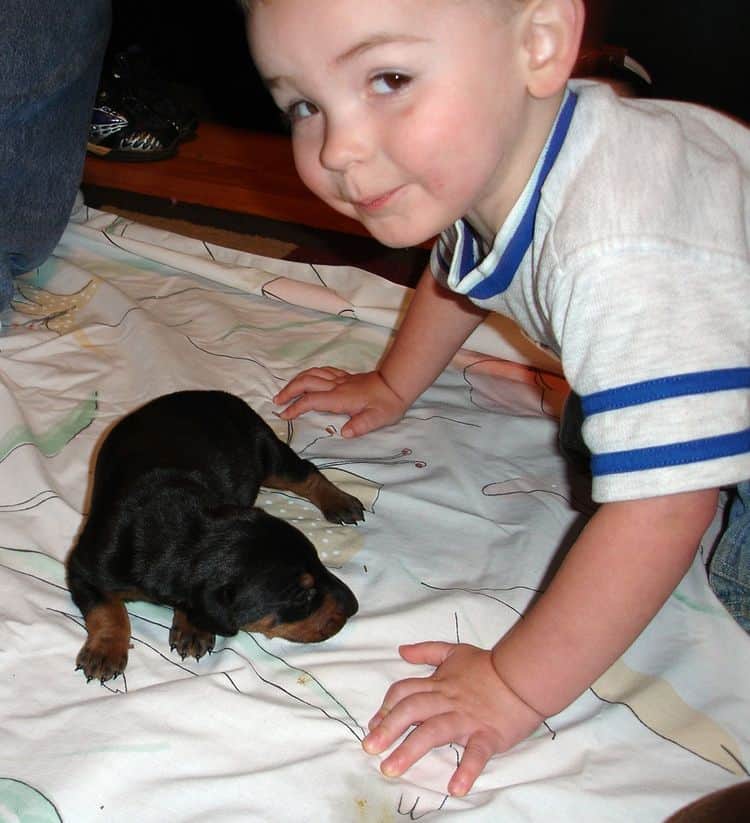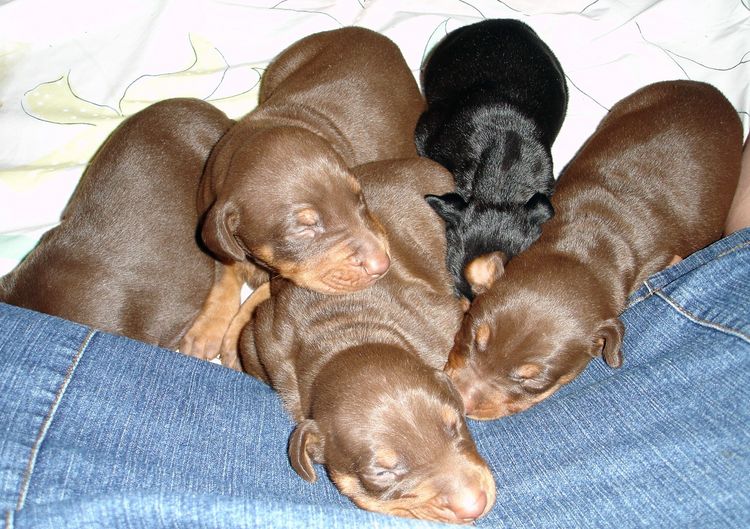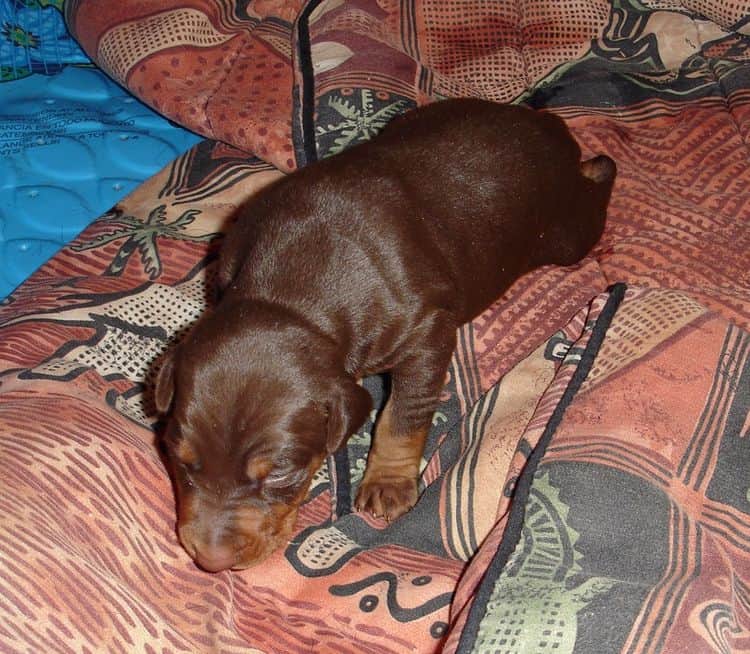 These pictures demonstrate how strong their little bodies are getting!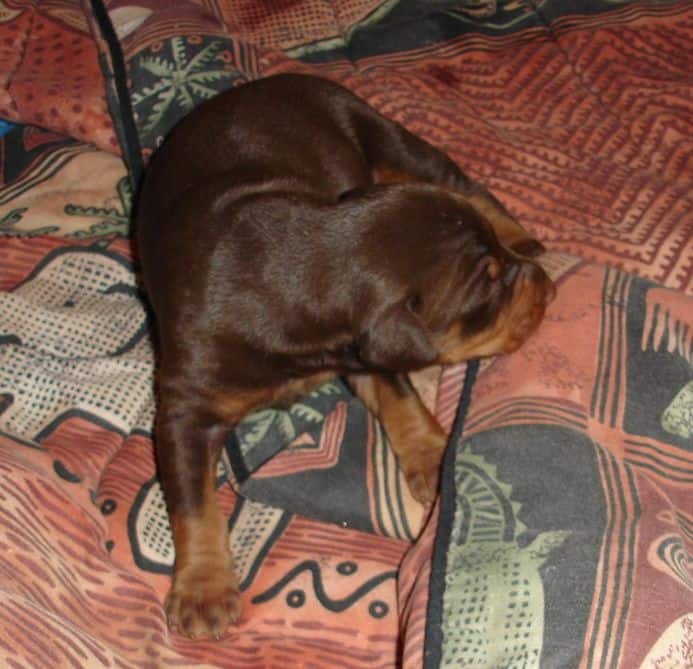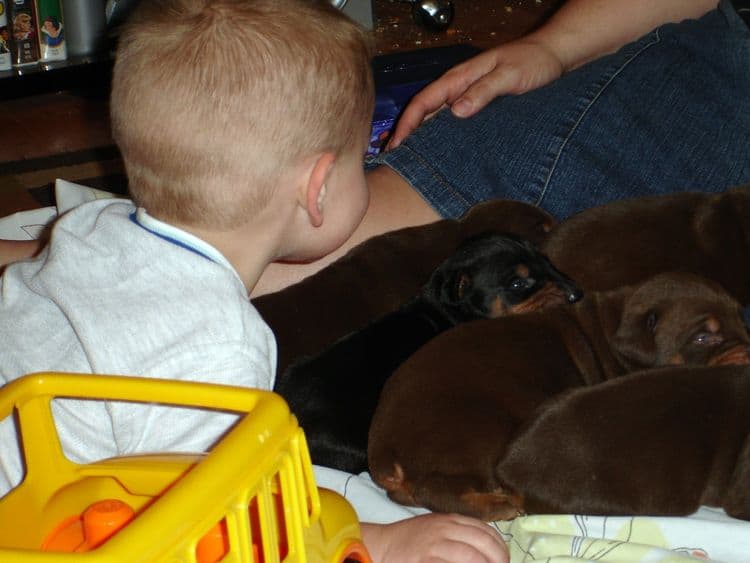 Taking a break from play to peak at the
"other" little guys in the house right now!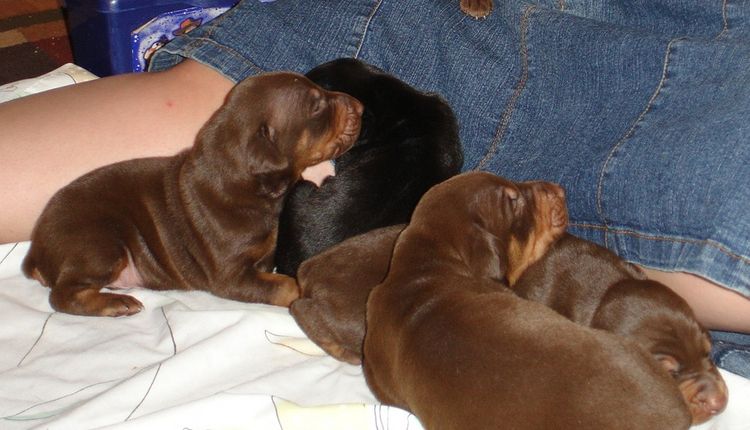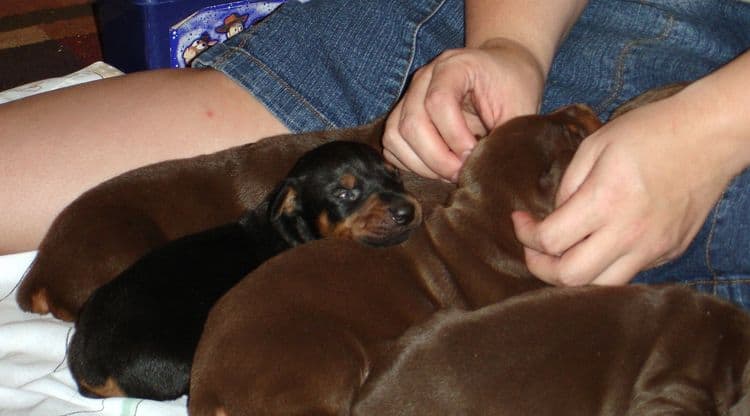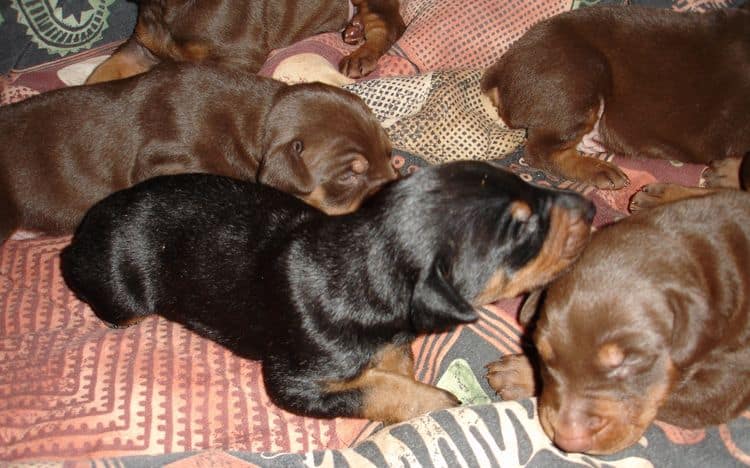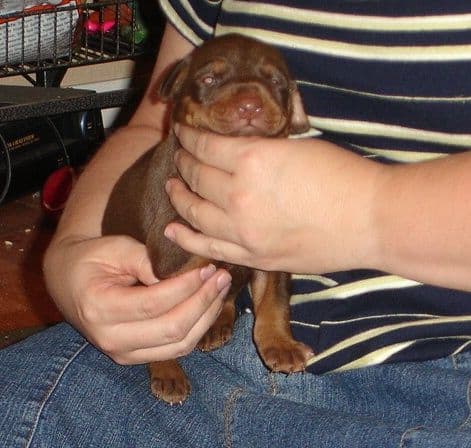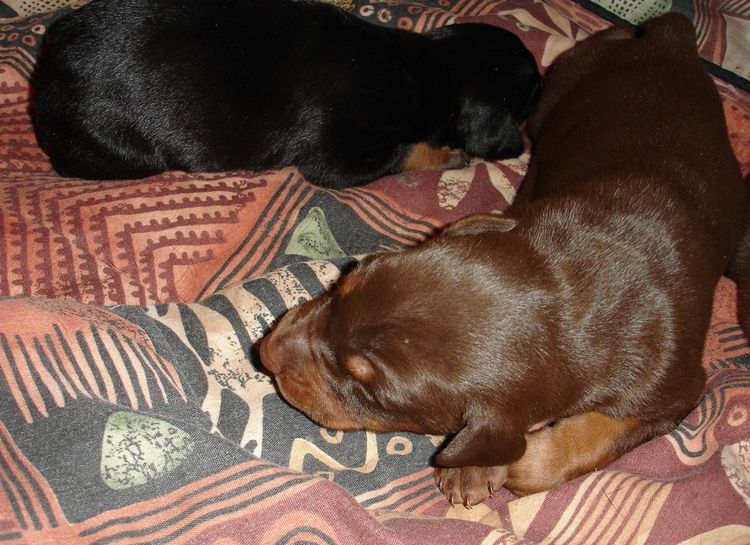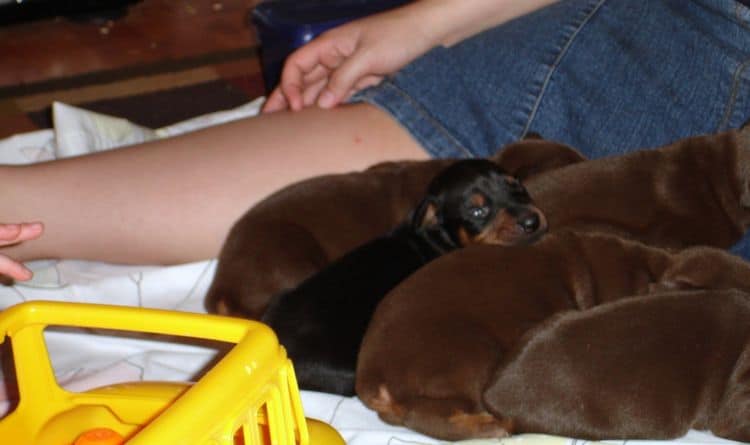 ---
Find a New Home for Your Dobe
Doberman Rescue Organizations
All Content Copyright © 2000-2010 GarrettsDobermans.com.
All rights reserved.