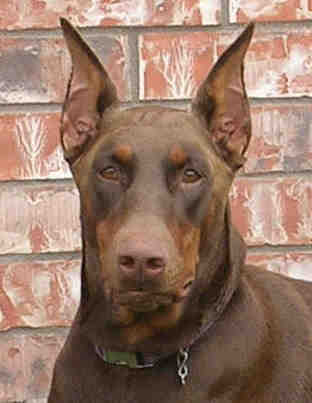 Garretts' Dobermans .com
Welcome to Garretts' Doberman Puppy Site!

---
Site Home
Dams (Mothers)
Pricing/Location
Testimonials
Currently Available
SITE MAP
---
Puppy Care Advice
AKC Info
Dog Care Resources
COUPON for Pet Supplies
---
*Over 200 pages on this site!
Site Map is a great resource to navigating through all them.

Or, use the Search Engine below:


View past newsletter issues:
CLICK HERE
Maggie's Litter's 10th Week
---
Litter Links - Born May 1, 2006:
Litter's Home Page
First Day
Tail Dock
1st Week
2nd Week
3rd Week
4th Week
5th Week
7th Week
8th Week
9th Week
10th Week
Development Diary
Sire of this Litter
Litter's Mother
---
Pups have been having lots of fun in the mornings and evenings. With the heat right now, afternoons are spent in the shade or inside the house resting in a very large crate. They have also been enjoying their new playmate, Sasha, from Scarlett's 1st litter as you will see pictured below.
Below (L) is left, (R) is right,
(M) is middle, (F) is front, (B) is back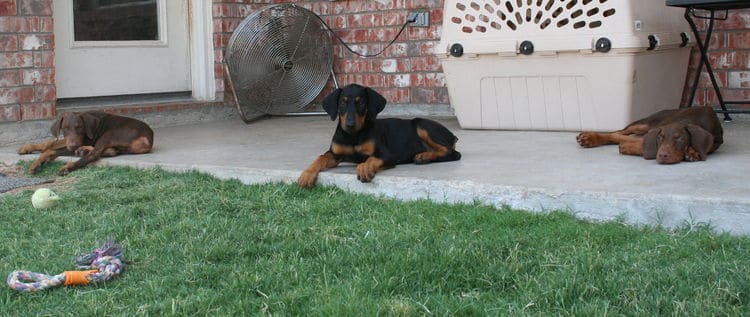 Red Female (L), Black Male (M), Red Male (R)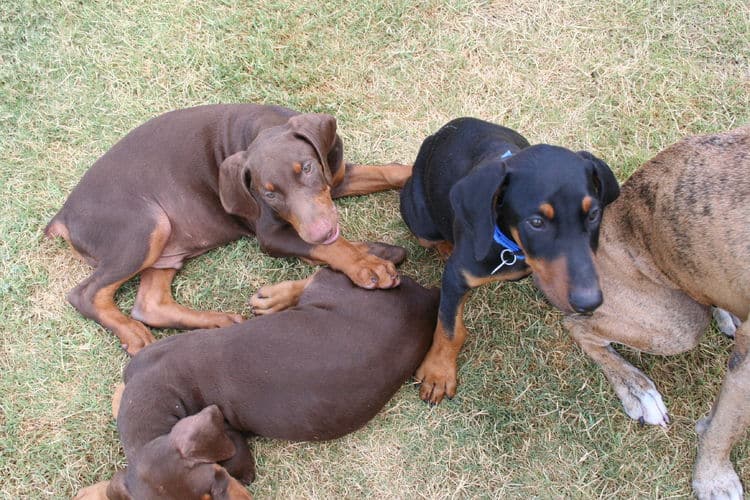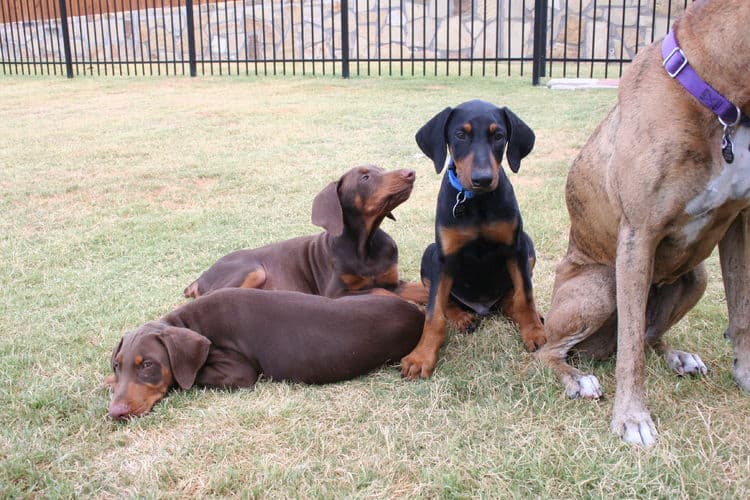 Red female (F), Red male (B), Black male (R)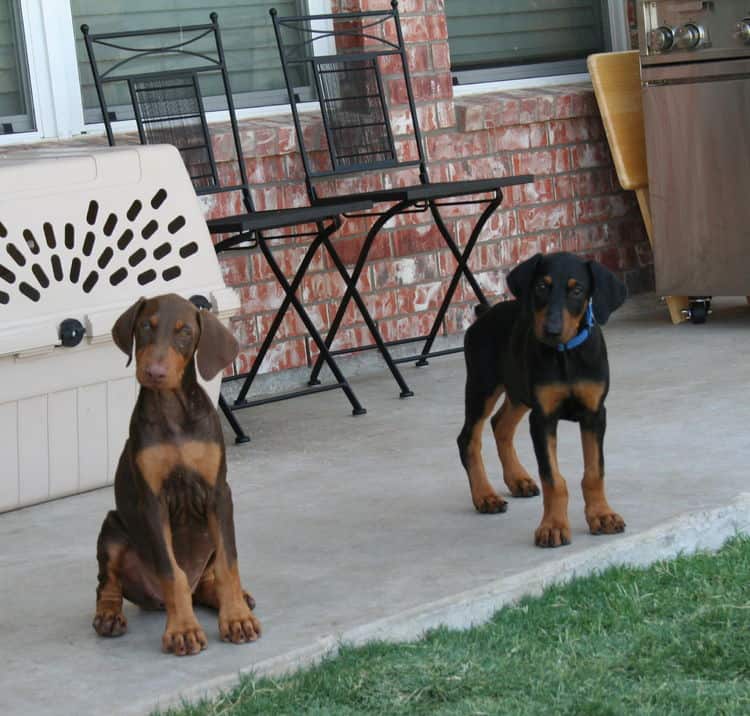 Red female (L), Black male (R)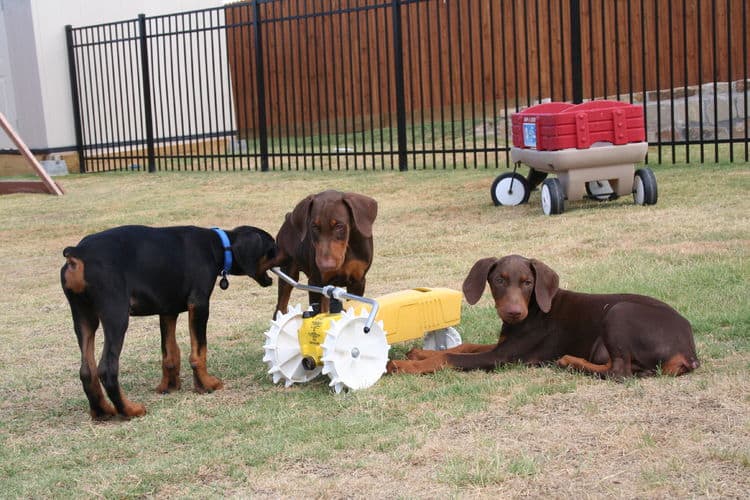 Three rascals!
Black male (L), Red female (M), Red male (R)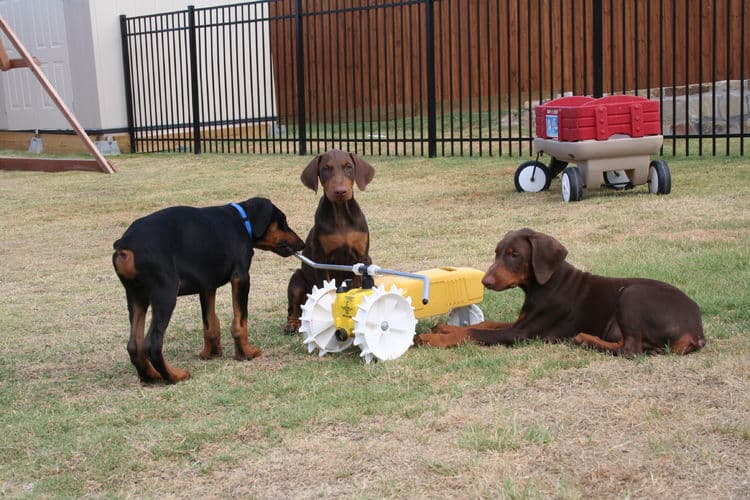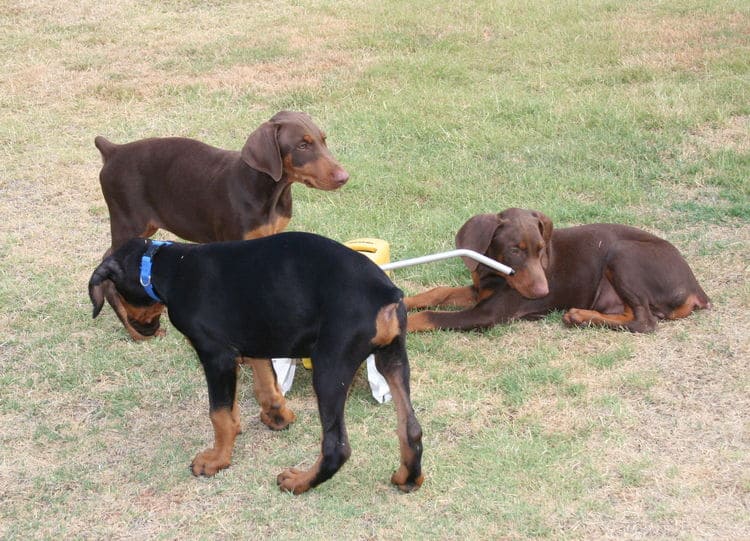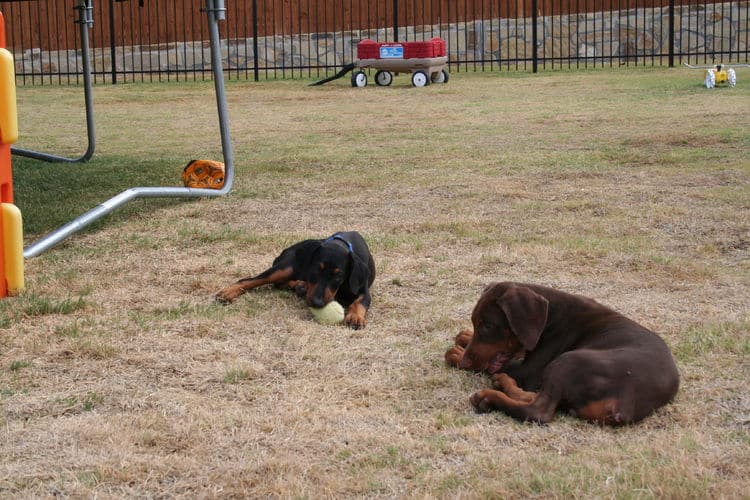 Black male (L), Red male (R)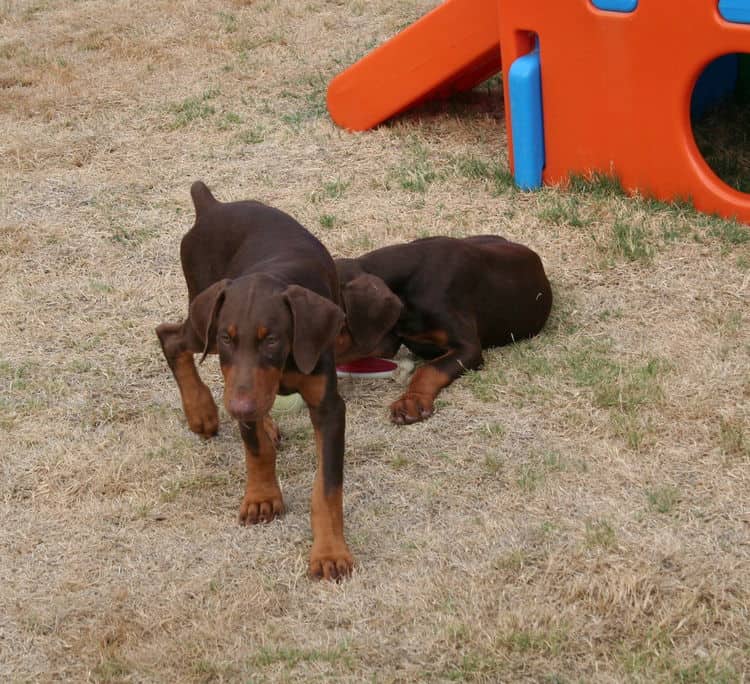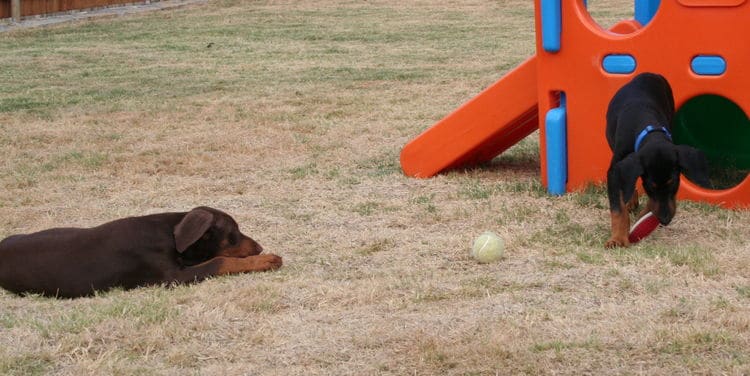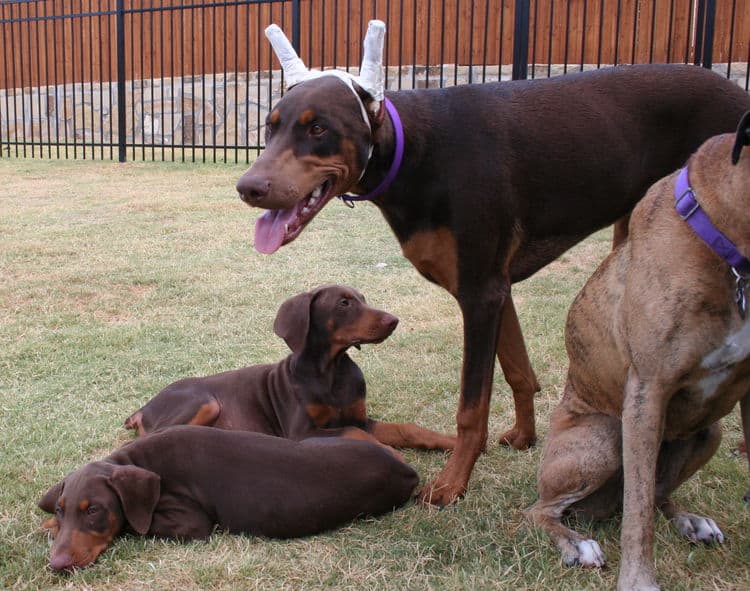 Red male (F), Red female (B) and Sasha
[Boxer is partially in picture]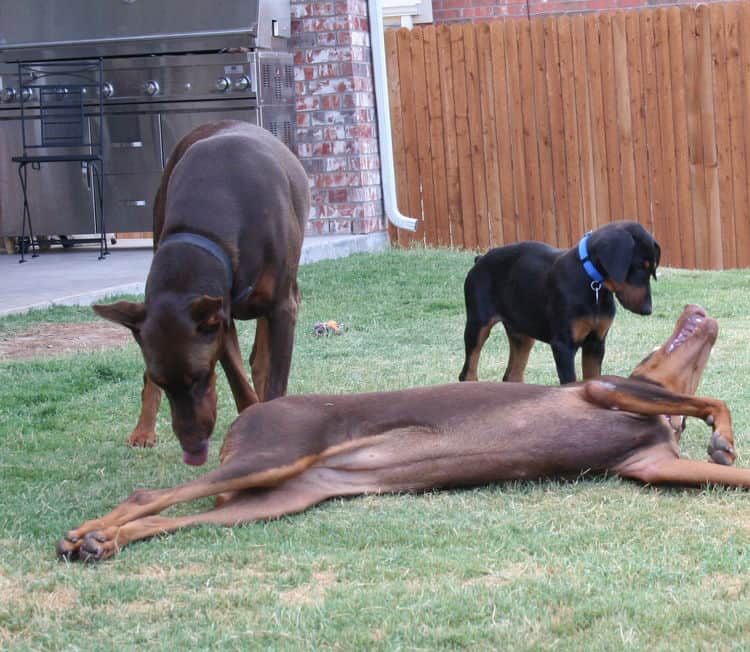 Scarlett (L) and Black male playing with Sasha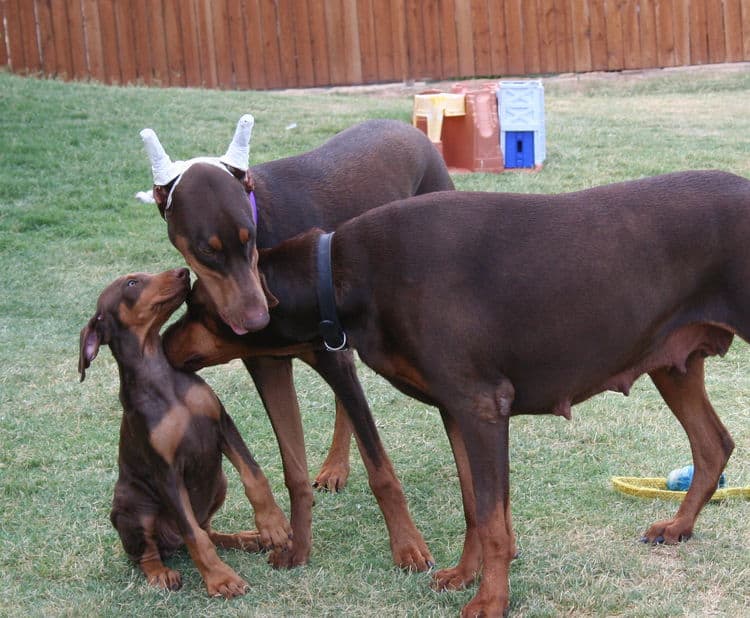 Red male with Sasha and Scarlett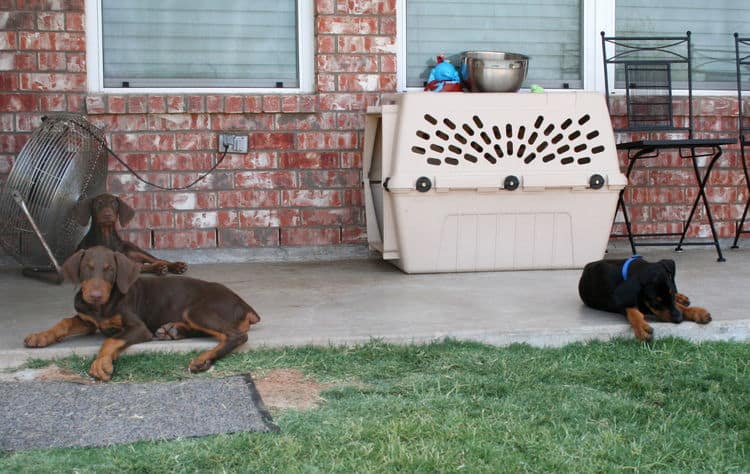 Red female (F), Red male (B), Black male (R)
---
Find a New Home for Your Dobe
Doberman Rescue Organizations
All Content Copyright © 2000-2010 GarrettsDobermans.com.
All rights reserved.