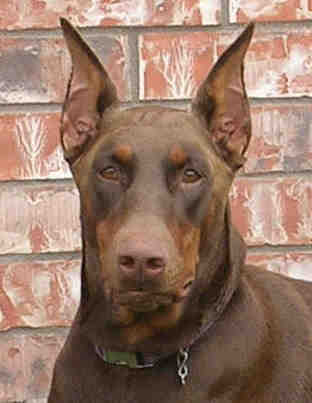 Garretts' Dobermans .com
Welcome to Garretts' Doberman Puppy Site!

Maggie's Litter's 7th Week
---
Litter Links - Born May 1, 2006:
Litter's Home Page
First Day
Tail Dock
1st Week
2nd Week
3rd Week
4th Week
5th Week
7th Week
8th Week
9th Week
10th Week
Development Diary
Sire of this Litter
Litter's Mother
---
This week the pups were brought to the Garretts' home by Karah. On the 18th, we finally got to meet the pups we have all been watching grow in the pictures sent in by Karah.

They are such good natured pups. The kids and I have enjoyed having pups around again. The pups have had no trouble adjusting.

3 red pups - (Left to Right):
Female tagged Purple, Female tagged Pink, Male tagged Blue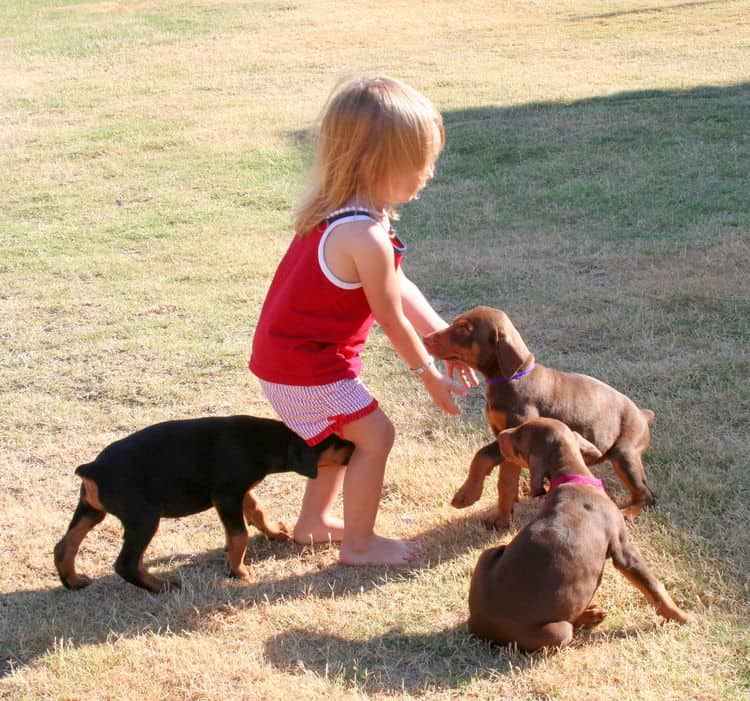 Black Male and the Two Red Females attack our daughter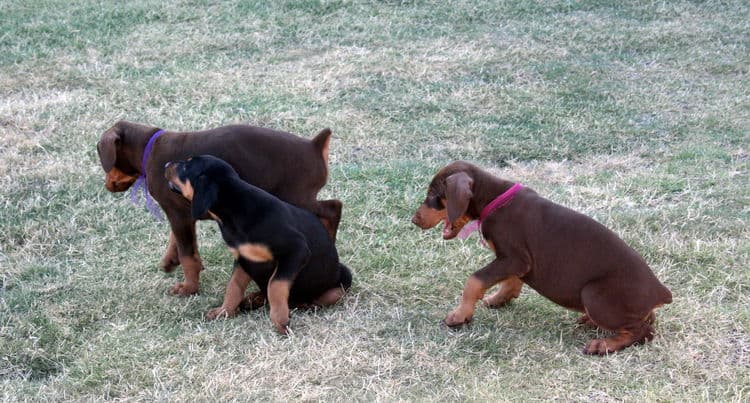 Above and below: Black Male playing with the Two Red Females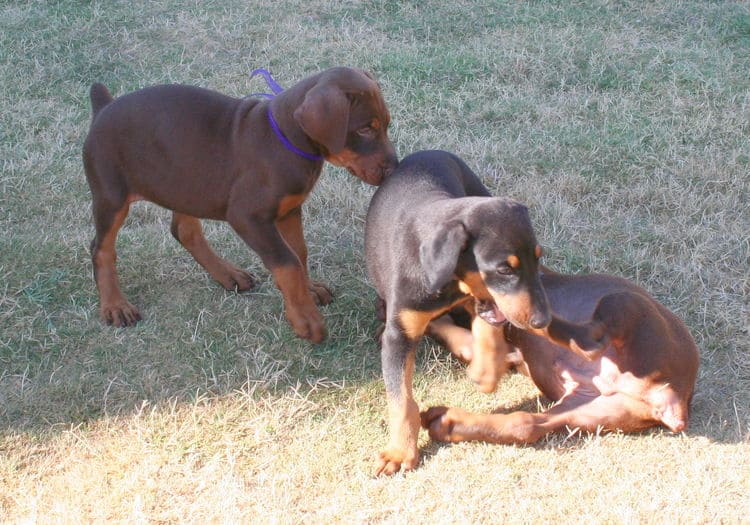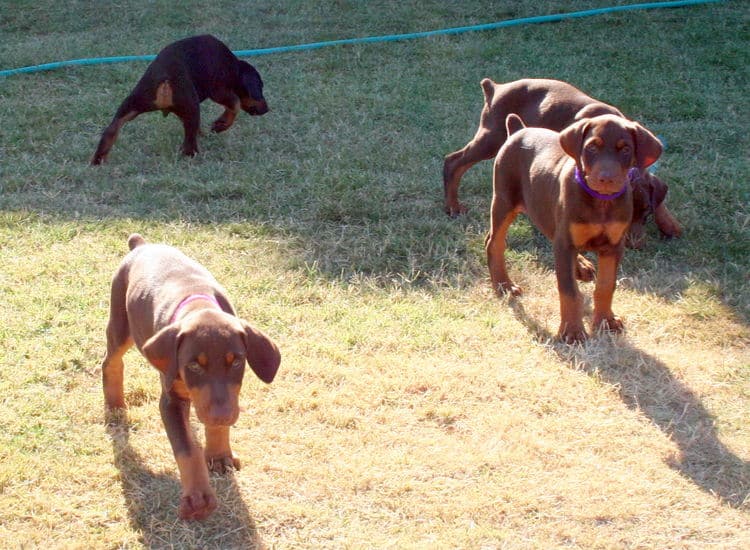 The four pups not getting their ears cropped this week.
Dexter was at the vet at the time these pictures were taken.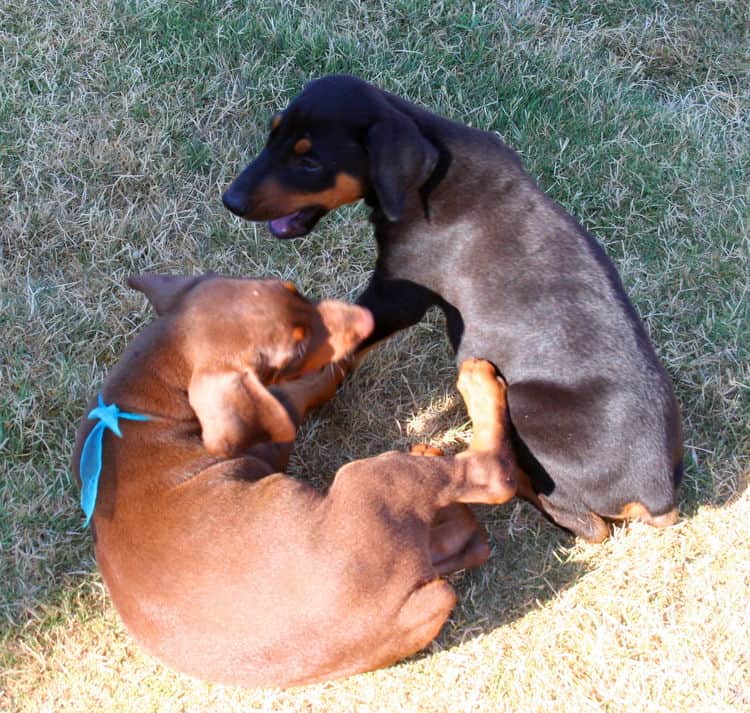 The two males Still AVAILABLE play together ..
Black Male and Red Male tagged Blue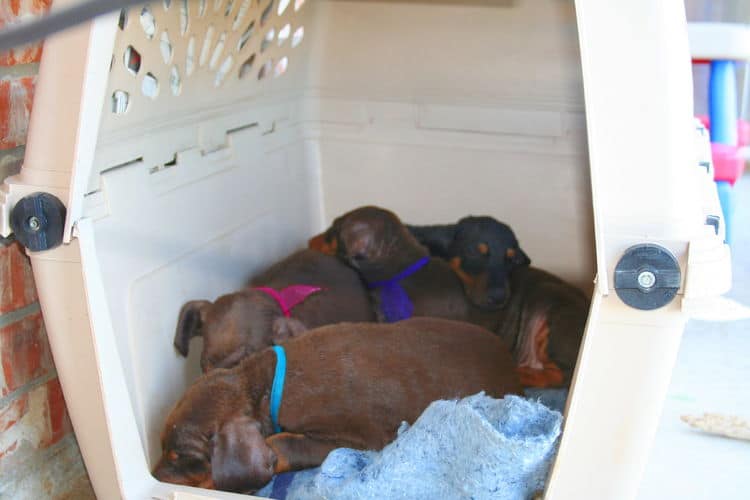 After playtime came bath time.
After bath time, the pups all piled into this crate.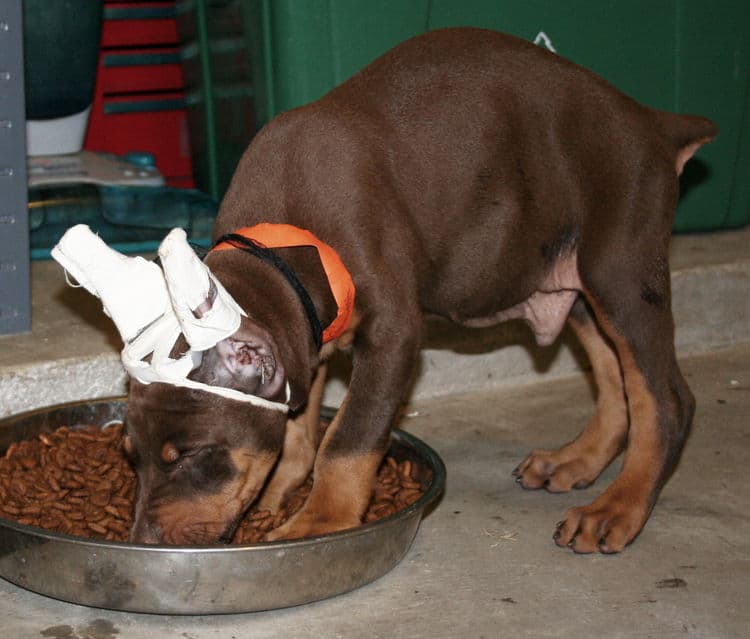 Dexter with his cropped ears

---
Find a New Home for Your Dobe
Doberman Rescue Organizations
All Content Copyright © 2000-2010 GarrettsDobermans.com.
All rights reserved.