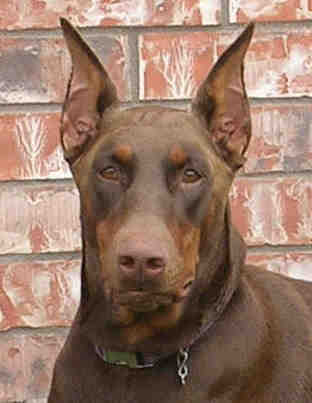 Garretts' Dobermans .com
Welcome to Garretts' Doberman Puppy Site!

Titan
---
Litter Links - Born May 1, 2006:
Litter's Home Page
First Day
Tail Dock
1st Week
2nd Week
3rd Week
4th Week
5th Week
7th Week
8th Week
9th Week
10th Week
Development Diary
Sire of this Litter
Litter's Mother
---
Titan is now living with Wendy and her family in Colorado Springs, CO.
July 28, 2006 -
At his new home ..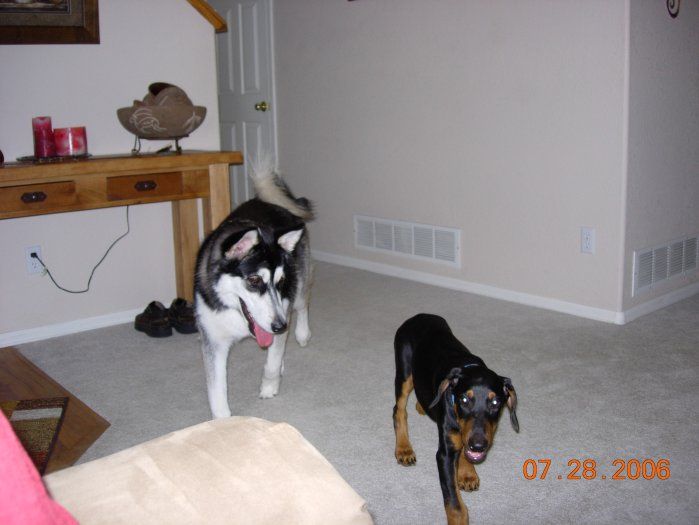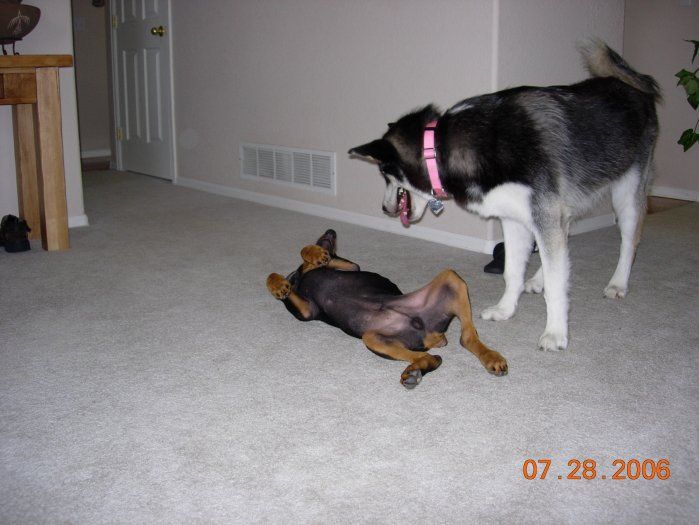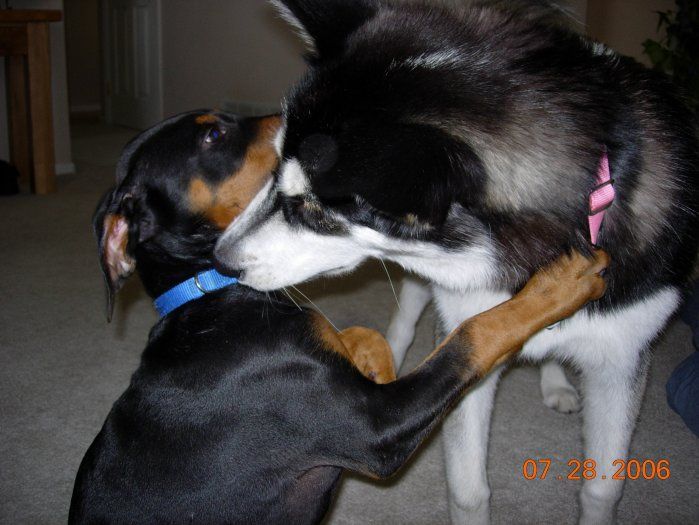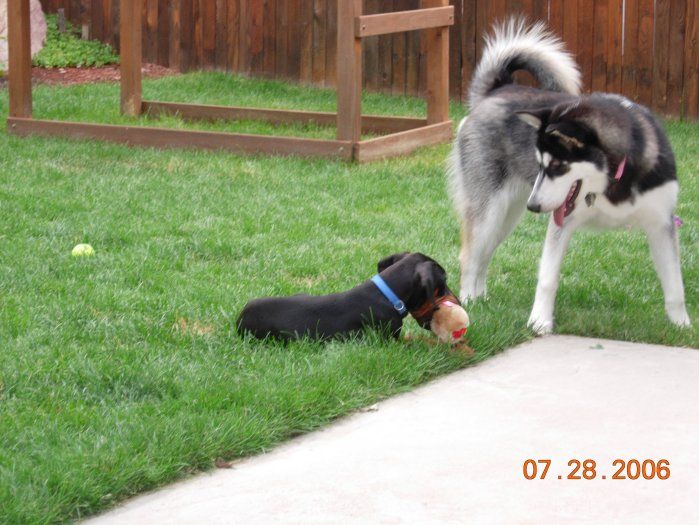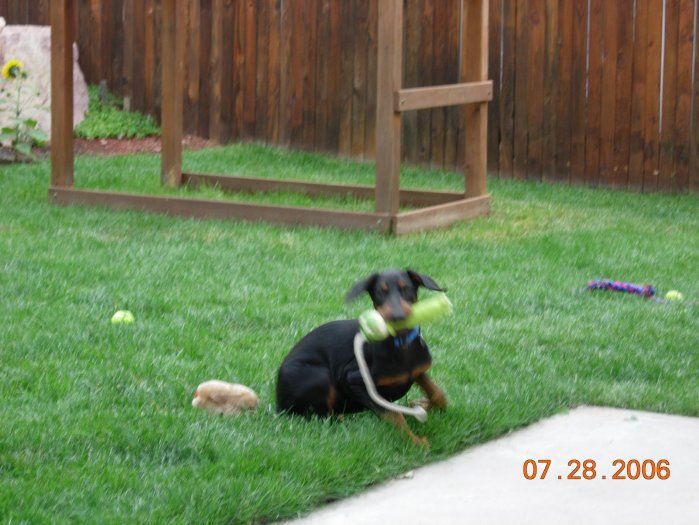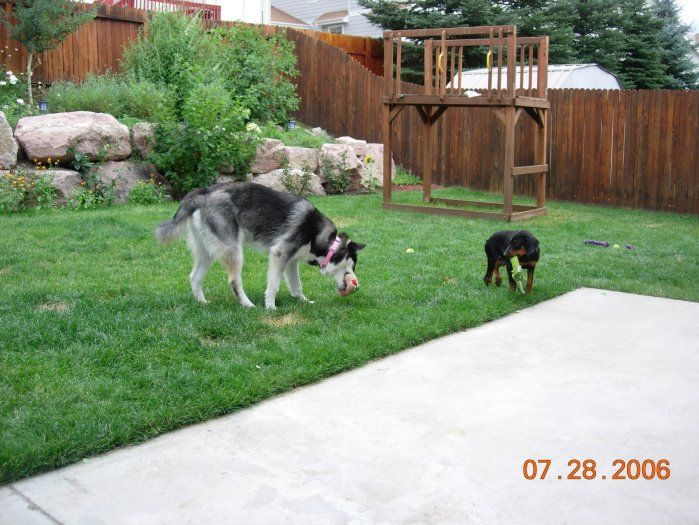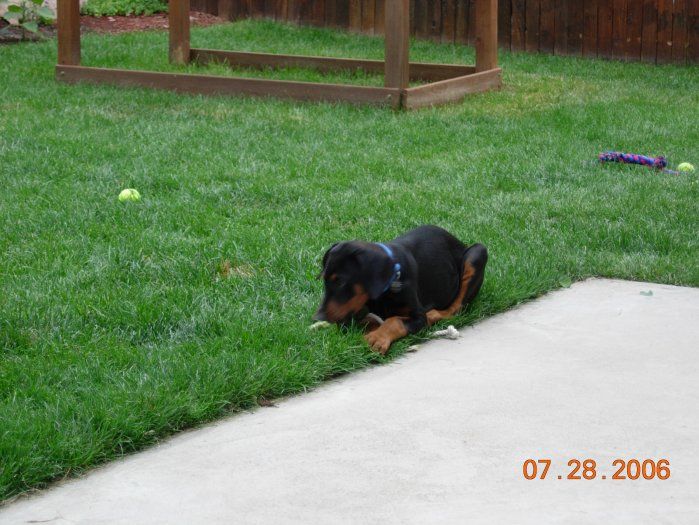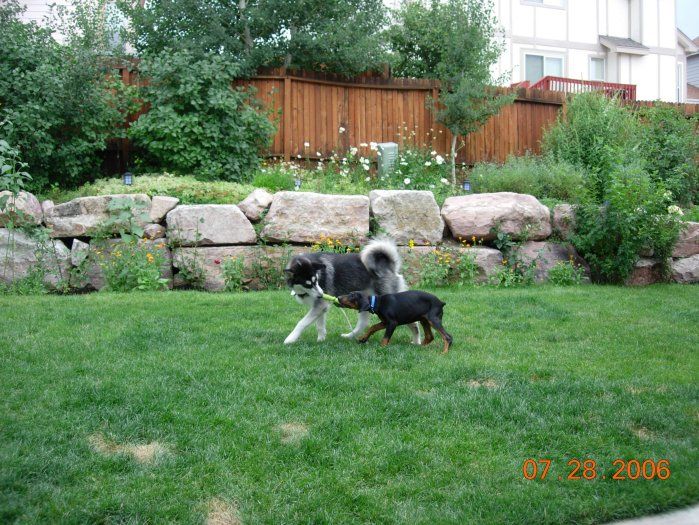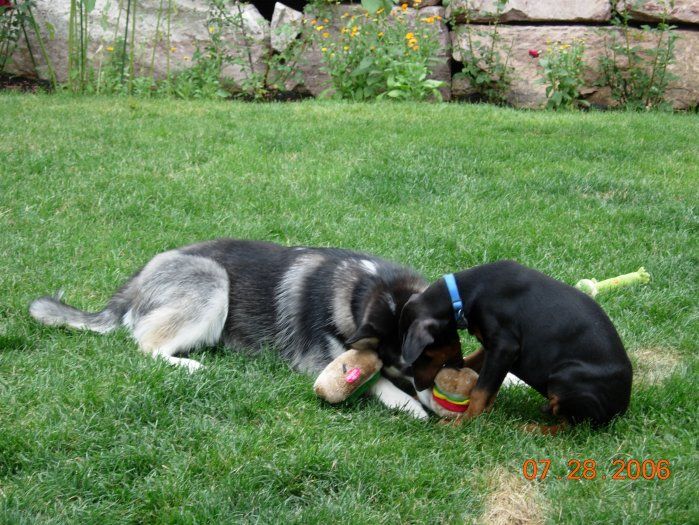 "Hi Laura!

Things are going well. Corona, our Malamute, and Titan (we re-named him) are doing very well together. It's been a long day keeping an eye on both of them but well worth it.

Titan has yet to really figure out what the cats are all about but I'm sure he will. Hope you enjoy the pictures. We'll will keep you updated.

Take Care,
Wendy"

RESPONSE:

"Aww! They already look like best friends! Good name, too! Thanks so much for sharing! You can't help but worry about the pups when they leave. It really puts my mind at ease when I letters and pictures. Let me know how things go Monday (and the rest of the weekend, for that matter!!)

Take care,
Laura"
July 26, 2006 -

"Hi Laura!
We are so excited! My husband has already made the appointment to have his ears done Monday morning at 8:10 a.m. So, yes, you can make it official! Our vet will need all of his shot records and whatever else information you can provide. And if you have any pics you can email us that would be awesome. I greatly appreciate everything. Max is coming to a wonderful home, he will be well taken care of and very spoiled!

Talk to you soon,
Wendy"

RESPONSE:

"Wendy - Great! I have been so worried (and picky) with this pup getting into the right home. He really needs someone that can be with him most of the day. He is sleeping in my lap right now since sister is gone! So, the timing is perfect.

Thanks for getting back to me and I will make it official! -- Laura"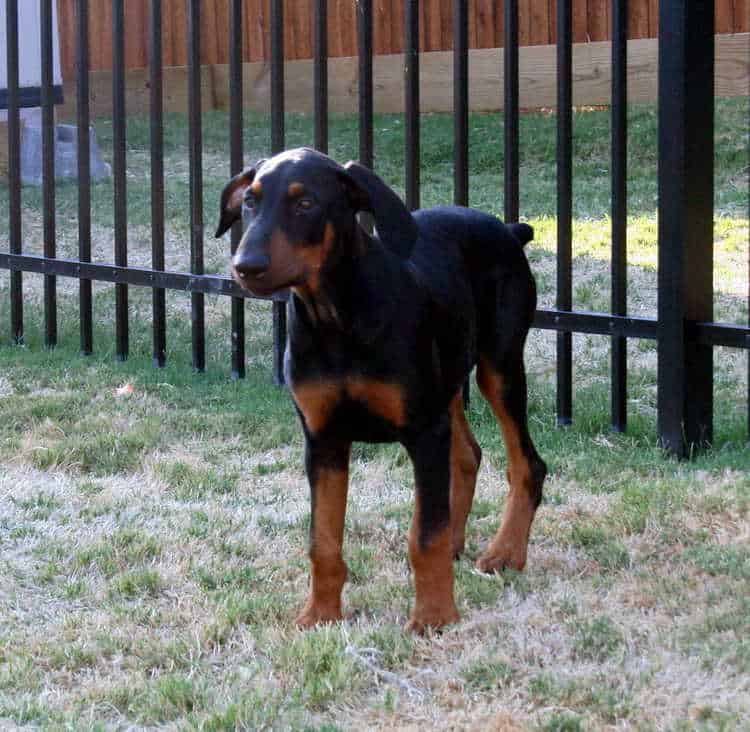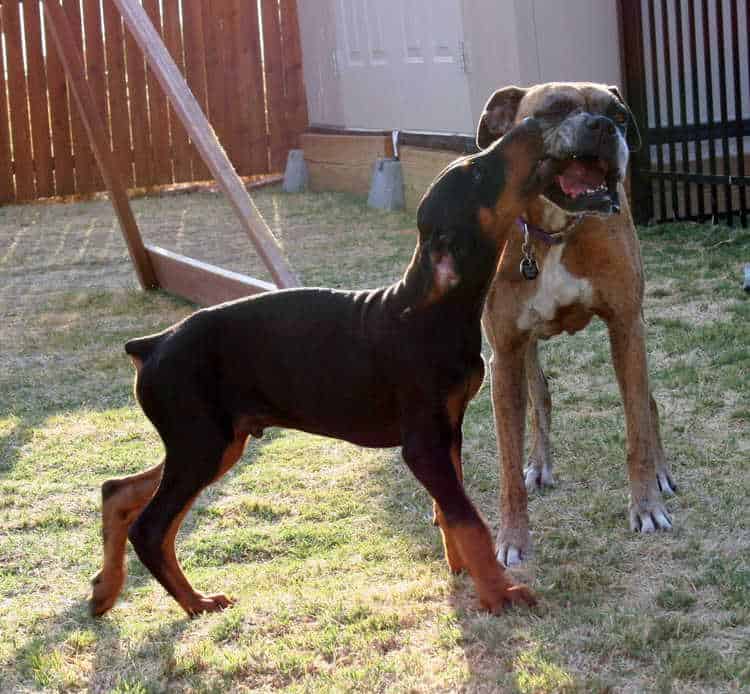 Playing with our Boxer, Brindie
(Max has a thing for mouths!)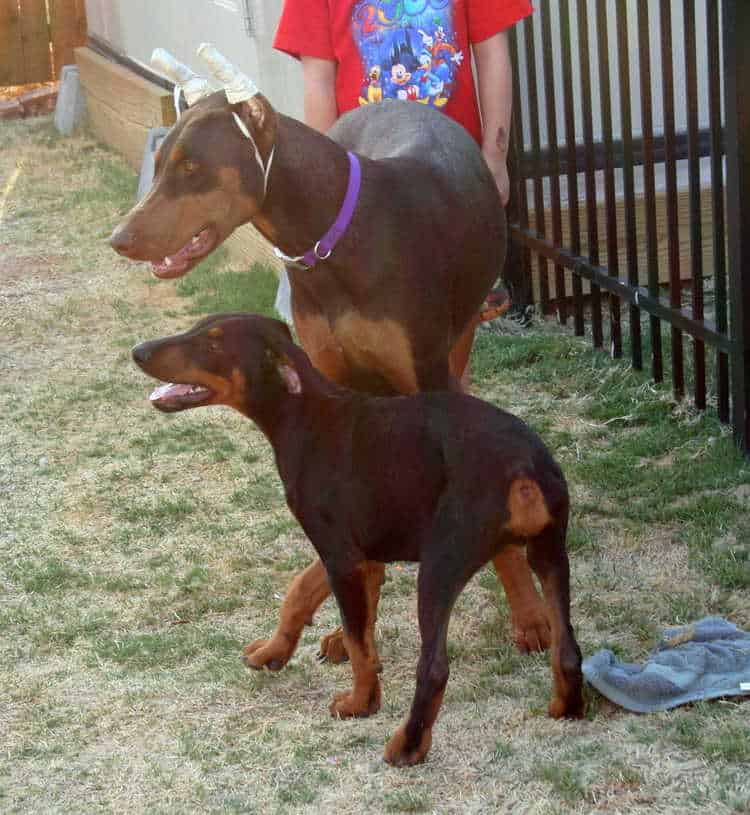 Hanging out with Sasha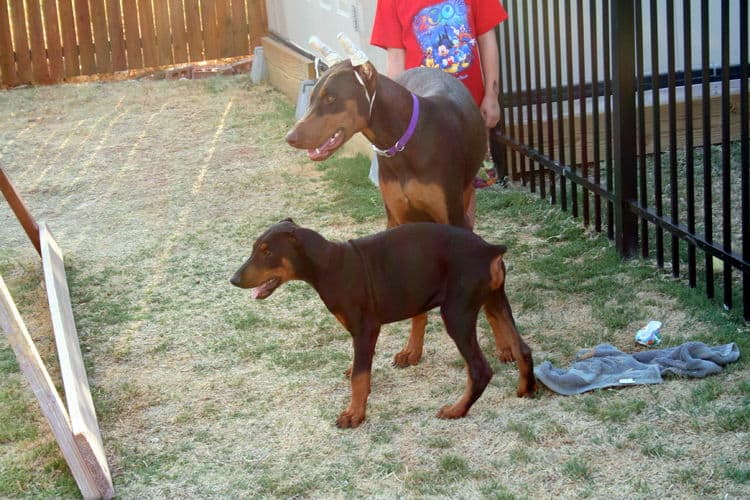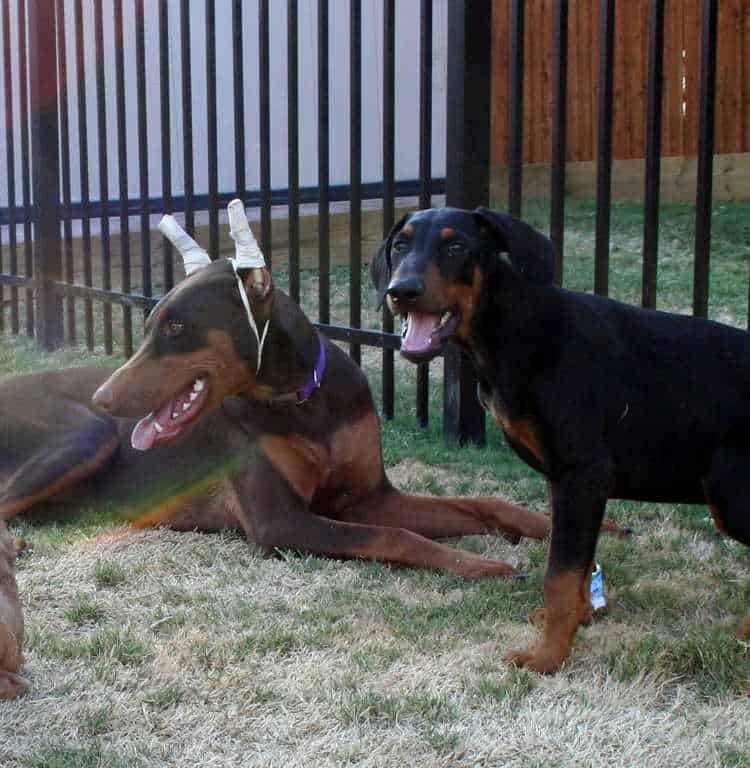 July 27, 2006 -
"Great! We are SO EXCITED! Mike and I will be leaving bright and early in the morning to head to Denver to pick him up! I will let you know as soon as we get home and we will send some pictures of Max in his new home! And again thanks so much!!!!
Talk soon,
Wendy"
Pictures taken at 10 weeks ..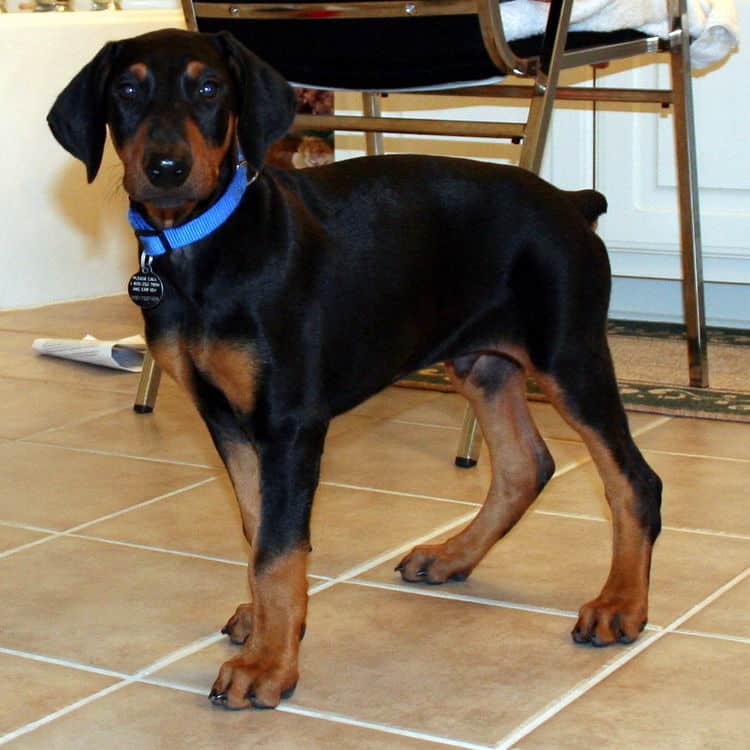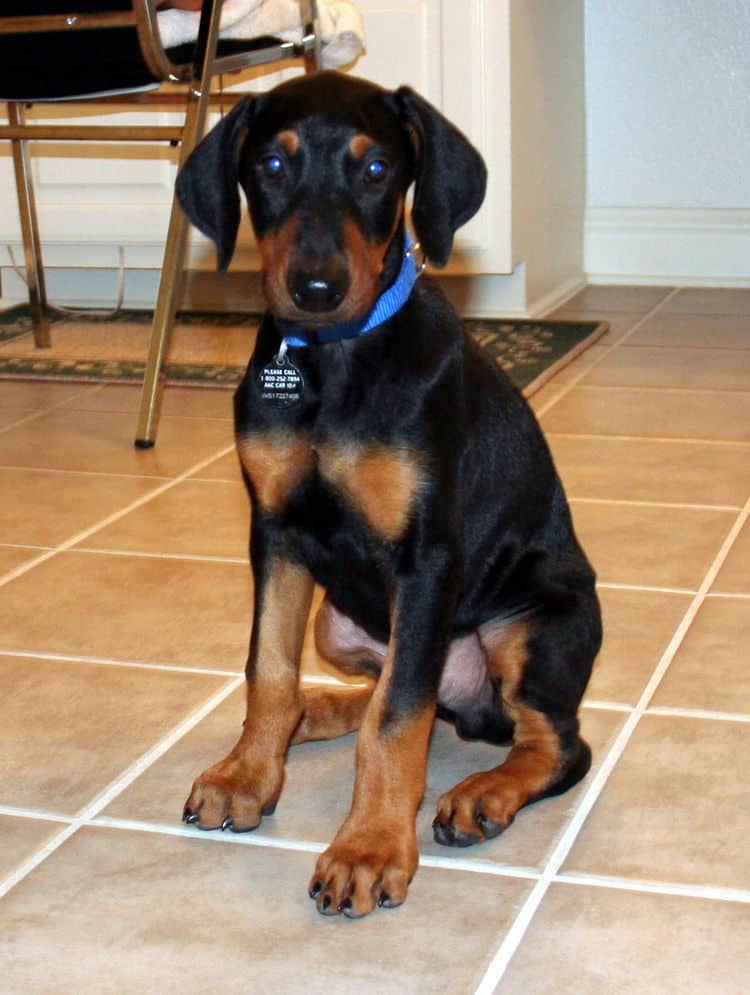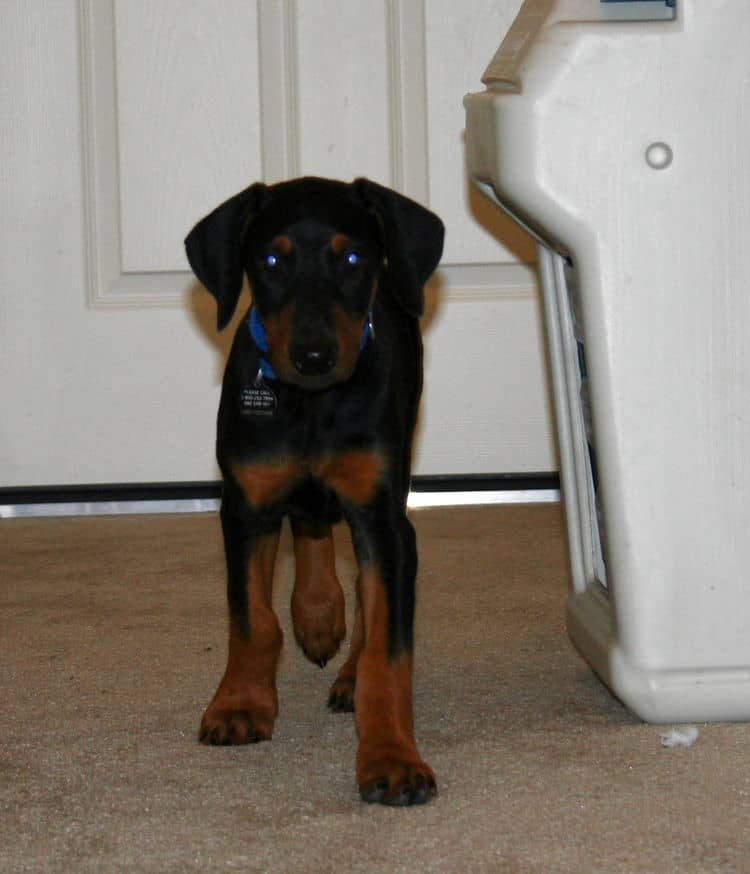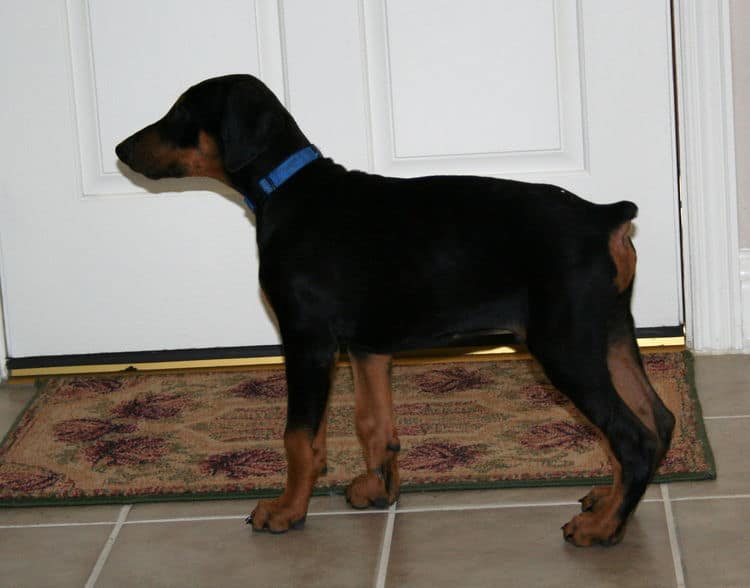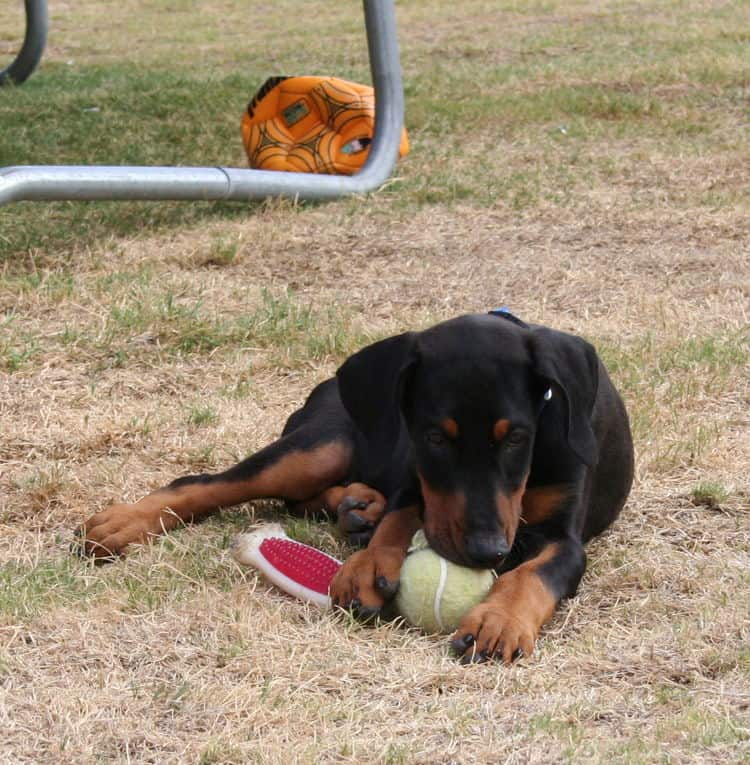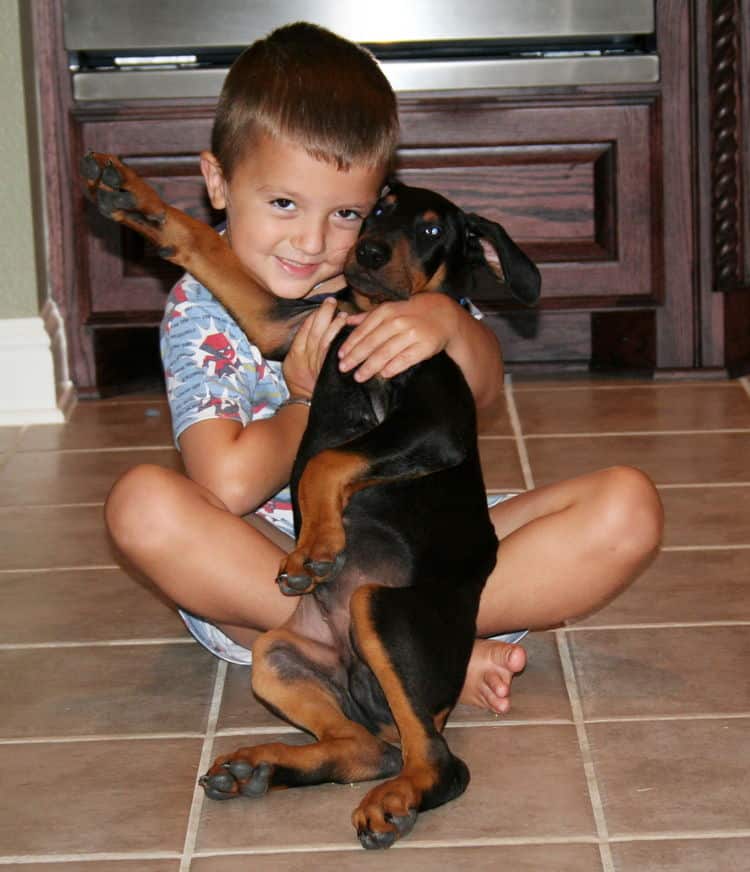 Max had gone home with John and Rebecca to Ft. Worth, Texas. Unfortunately, having a puppy around just didn't fit their lives right now and they had to return him. Here is what John had to say:
------------------------------------------------------
July 7, 2006 -

"Hi,

Unfortunately, I have been trying very hard to adapt to having Max as part of our family but I have encountered 2 problems, not with Max, but with us. My stepson has been having allergic reactions to the dog. I found out he's allergic to dogs. Also, I work midnights and didn't take into cosideration that the dog wasn't going to be adjusting to my schedule anytime soon. So, of course, he sleeps great during the night but wants to play during the day when I'm sleeping. I certainly don't want to deprive Max of that and can't expect him to sleep day and night. I was just hoping you can find him a more capable family with more time to spare. The dog is great, though. And, though it's only been a week and a half he's already doing his business outside and I'm going to miss him very much.

Thank you,
John and Rebecca"
------------------------------------------------------

After talking with John on the phone, he said that Max was very intelligent and he's been very impressed with him. He wasn't happy with the decision to return him .. but knew it was the fairest thing for Max. So, he is available and seeking another owner that can appreciate this great pup!!
---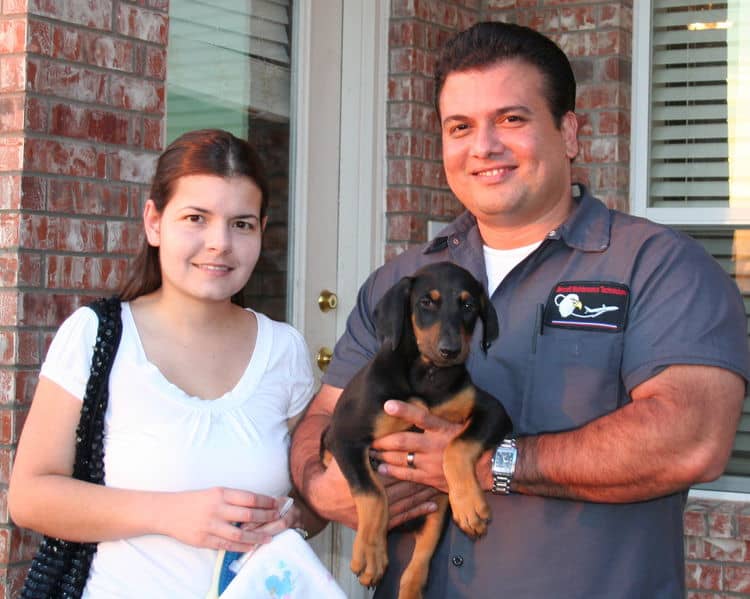 June 25, 2006 -

John and Rebecca drove out from Ft. Worth, Texas today to meet the lone black male. They fell for him and decided to take him home!

---------------------------------------------

June 26, 2006 -

"Hi,

It's John and Rebecca. We have decided to call him Max (Maximillian). As far as the spots, as of this moment they dissapeared. I will continue to use the shampoo anyway until its finished. He cried for about an hour last night and then fell asleep. Today, every once in awhile, he cries but it seems to be getting better. One thing I am extremely surprised about is that he hasn't done anything in the house (accidents). Everytime I let him out he does it outside. I must say, I'm impressed. I'm aware that this won't last forever but for his age, I am pleasantly surprised.

Thanks,
John and Rebecca"

RESPONSE:

"All great news! Thanks! I worry like crazy until I hear back from the owners that everything is going okay. So, again, thanks for putting my mind at ease. And, I would say definitely just go ahead and finish out the shampoo. Sure couldn't hurt anything!

Laura"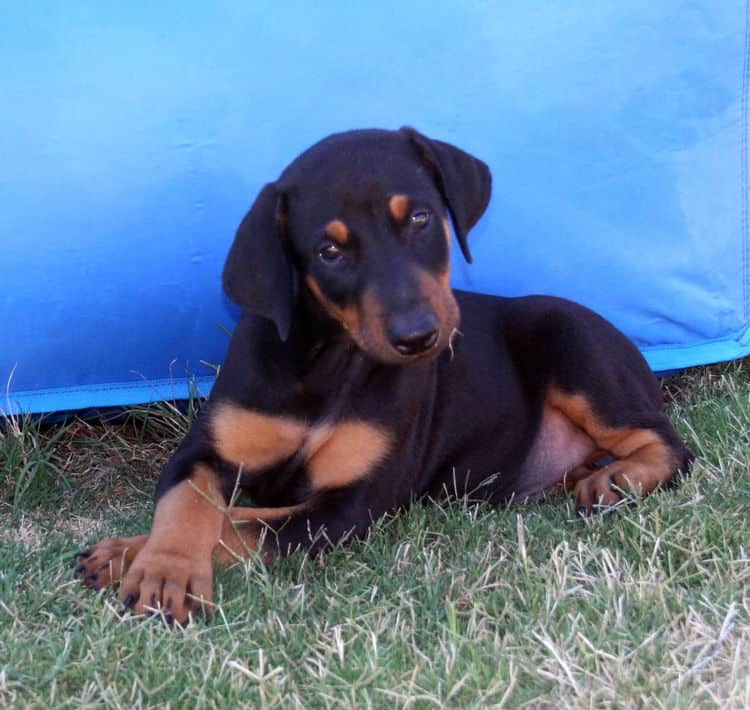 7 week pictures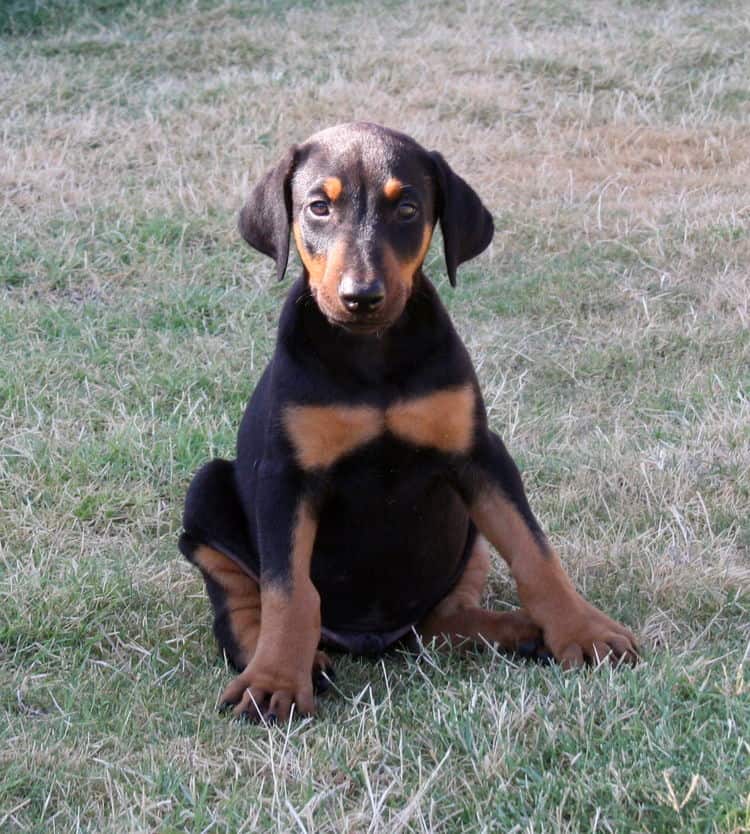 The following pictures taken at 4 weeks old...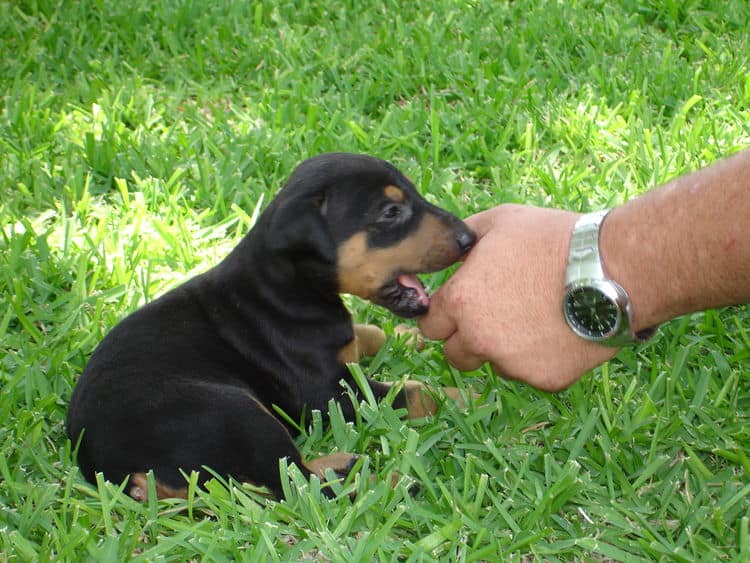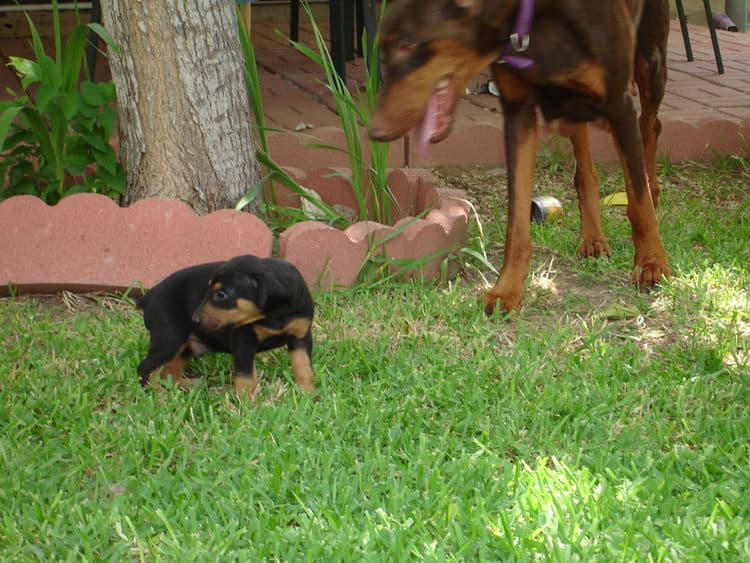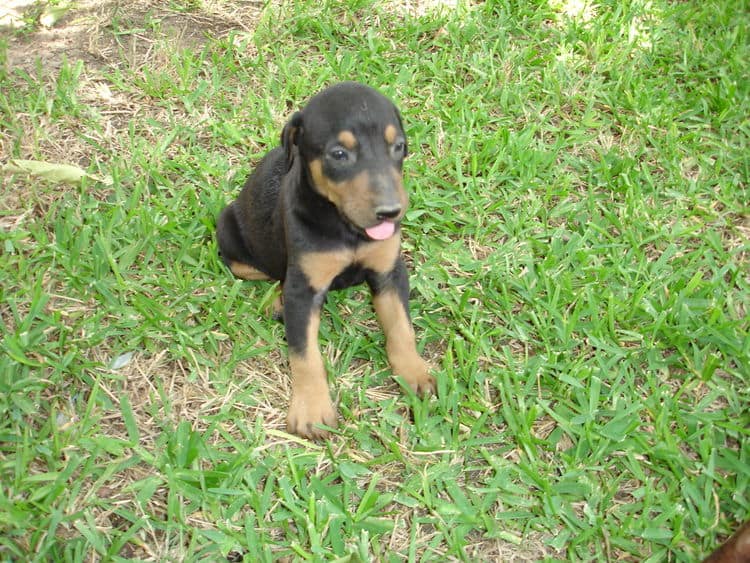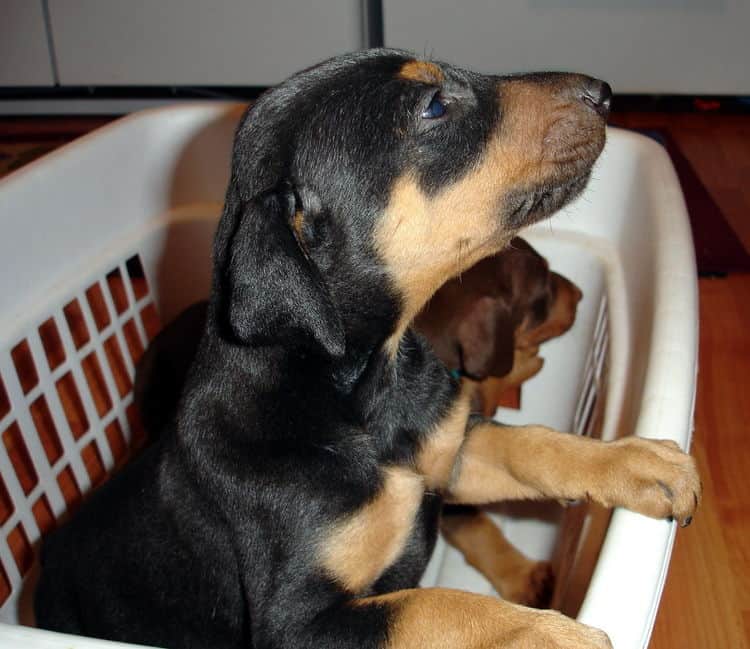 ---
2 weeks old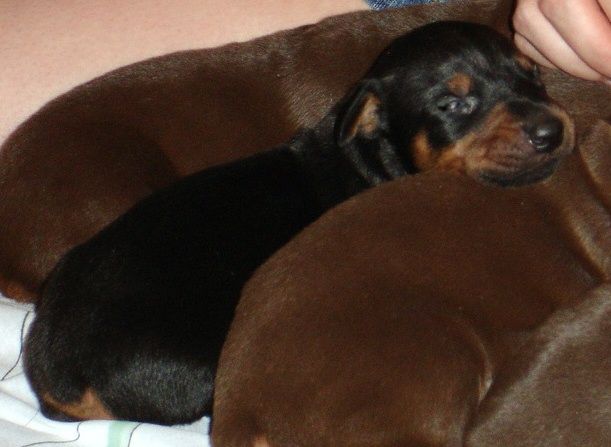 ---
Find a New Home for Your Dobe
Doberman Rescue Organizations
All Content Copyright © 2000-2010 GarrettsDobermans.com.
All rights reserved.