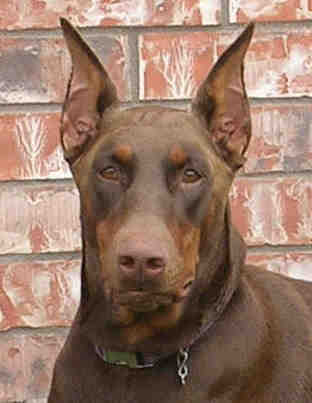 Garretts' Dobermans .com
Welcome to Garretts' Doberman Puppy Site!

Guen's Litter -- 7th Week
---
Links for Litter - Born November 11, 2005:
Guen's Litter Home Page
Day 2
2nd Week
4th Week
5th Week
6th Week
7th Week
Development Diary
Sire of this Litter
Dam of this Litter
---
Happy to say the weather is still nice and the pups are romping and stomping all over the backyard. They are very active, playful pups. [Pups received their 2nd round of puppy shots this week.]
Santa delivered a playset for the kids ..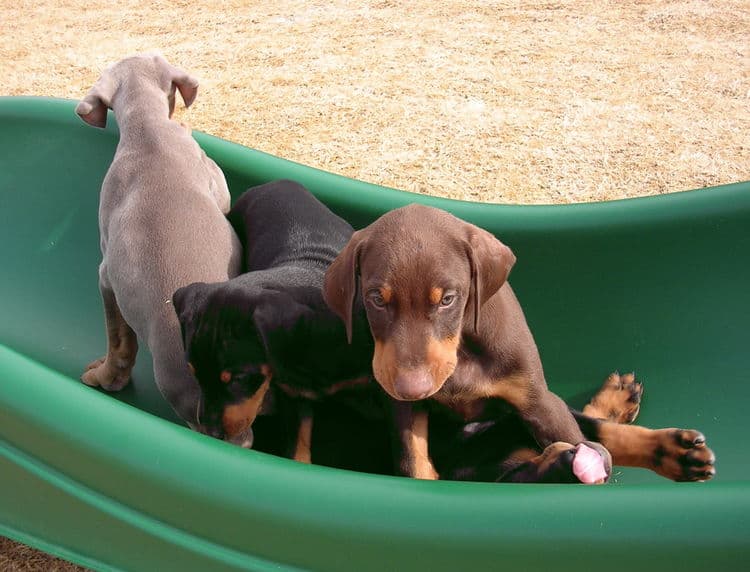 It is not put together yet .. the clue was the slide.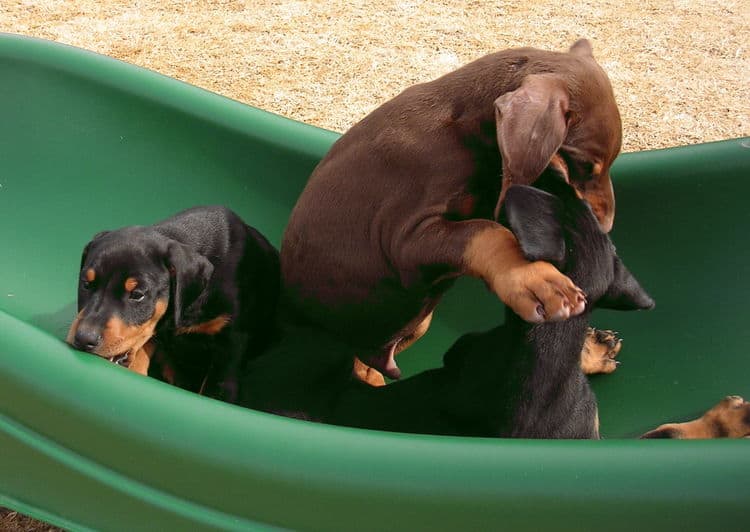 This fast became the puppies favorite spot in the yard!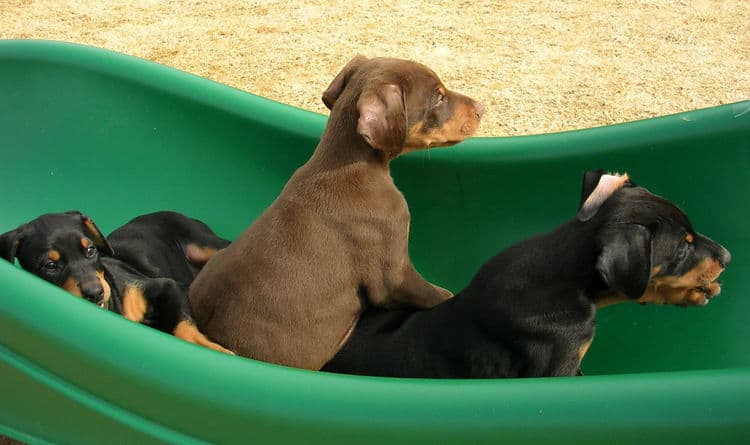 They love to play in and under it!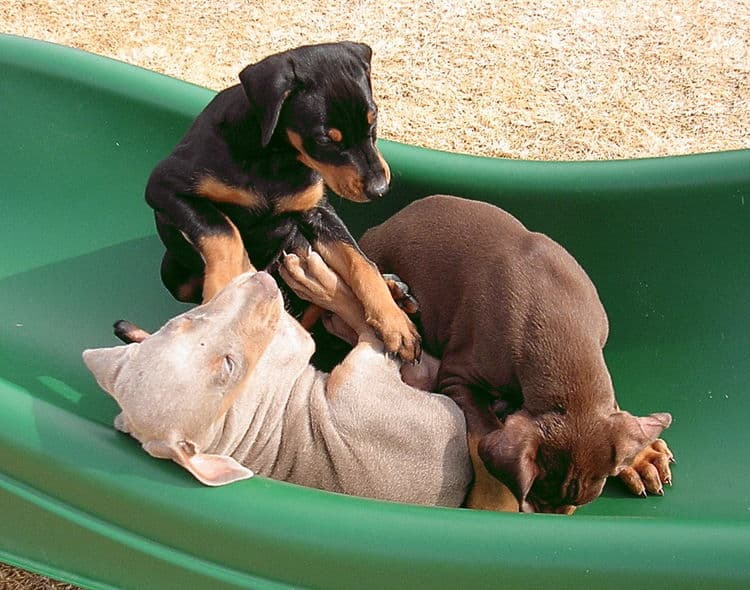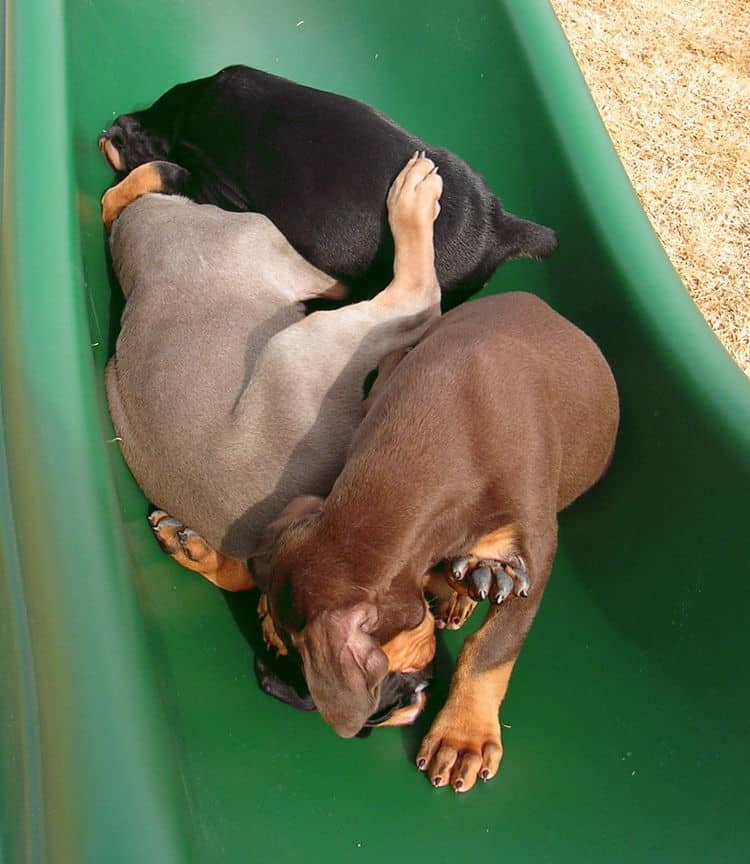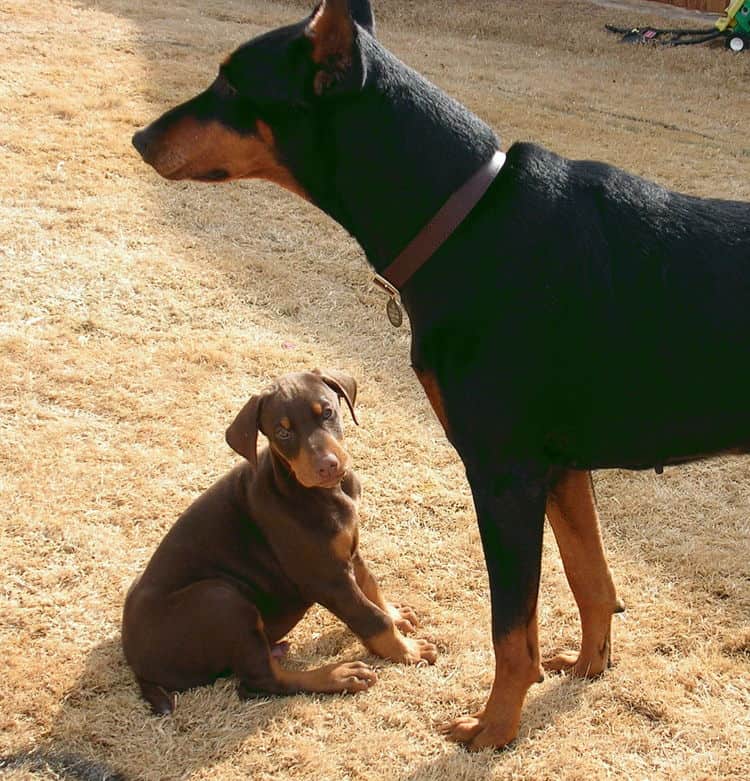 It is at this age (7 wk and older) that Aggie loves to
play with pups. She has also become pretty protective of
the pups .. at least when she hears noises outside the yard.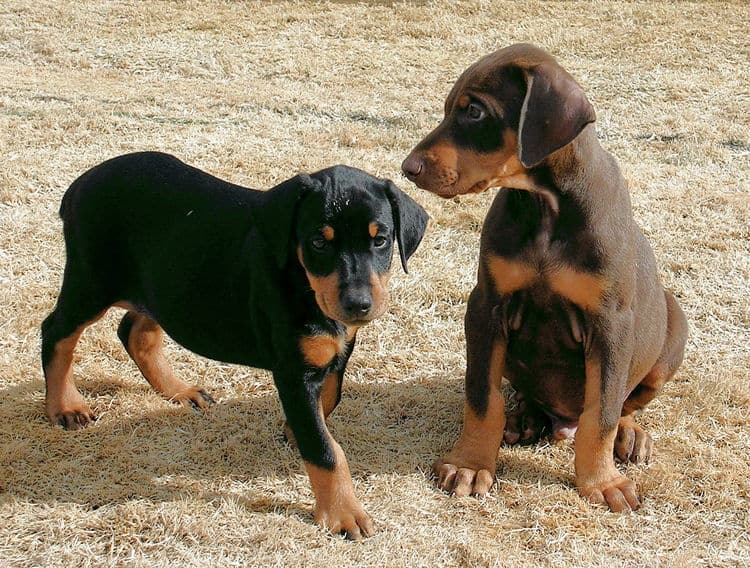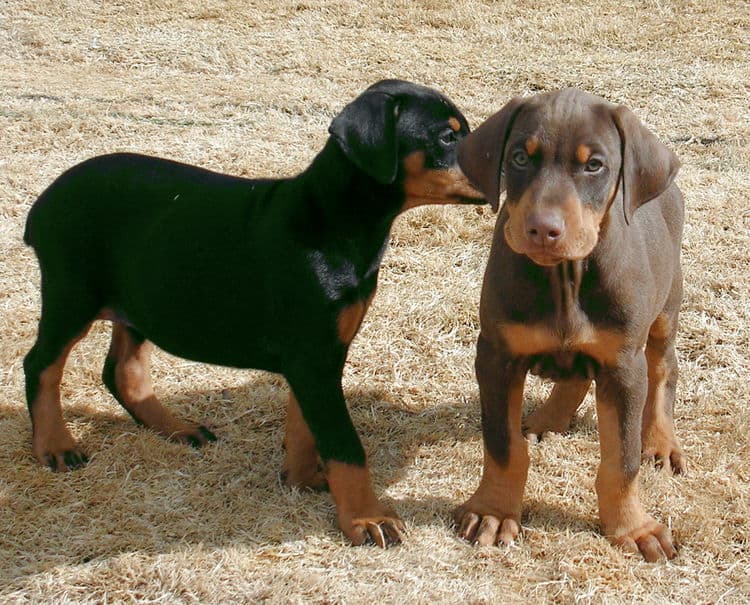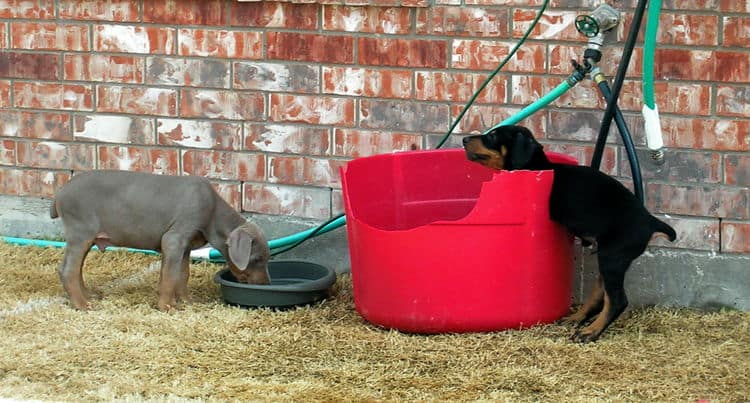 Needless to say, the red bucket doesn't have much water
kept in it these days (to avoid drowning potential).
It's also not the only place where water is kept!?!?
Frisco just can't help himself from trying.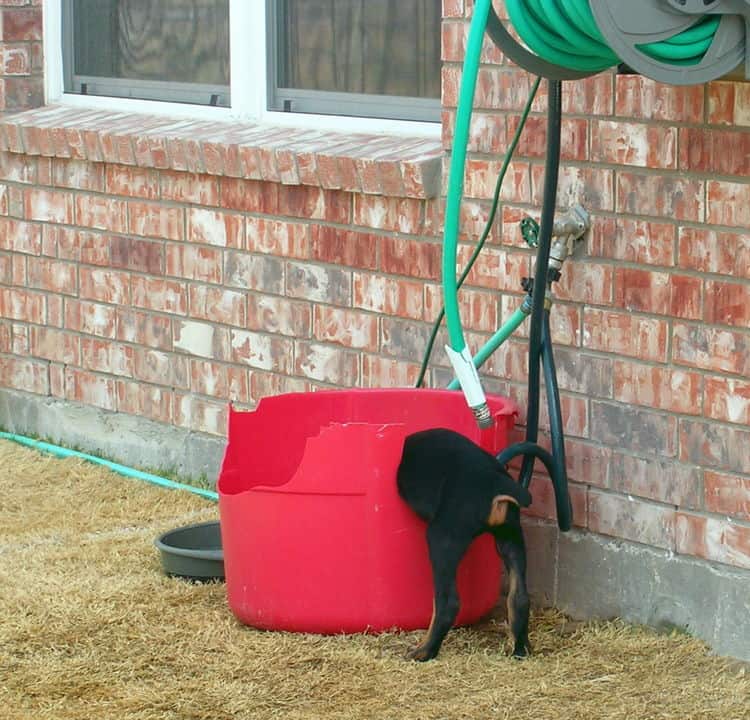 Puppies' Individual Pages:

Frisco (Black Male)

Nikita (Black Female)

Hattie (Black Female)

Ralph (Red Male)

Red Male W

Lyle (Fawn Male)
---
Find a New Home for Your Dobe
Doberman Rescue Organizations
All Content Copyright © 2000-2010 GarrettsDobermans.com.
All rights reserved.