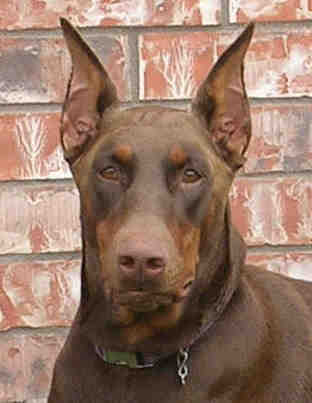 Garretts' Dobermans .com
Welcome to Garretts' Doberman Puppy Site!

Guen's Litter -- 2nd Week
---
Links for Litter - Born November 11, 2005:
Guen's Litter Home Page
Day 2
2nd Week
4th Week
5th Week
6th Week
7th Week
Development Diary
Sire of this Litter
Dam of this Litter
---
If you are following this litter, then you know that my son and I last visited this litter when they were 2 days old. We visited them again this week (2 weeks old).

What we observed were some very well fed pups! With only 6 littermates, the pups are not finding it hard to receive nourishment from mom. They are pretty relaxed little eaters .. and when they are awake, seems like all they want to do is nurse .. whether it has only been a 5 minute nap or 20, when they wake up, they want to eat!

Eyes have opened up. So, they are starting to be able to see the world around them. On the 29th, Pat reported that she could see their little teeth. So, in another 2 weeks or so, mom is going to say ENOUGH! Or, not -- Pat says Guen is such a good mom that even while in pain, she will not stop trying to nurse her little ones.
---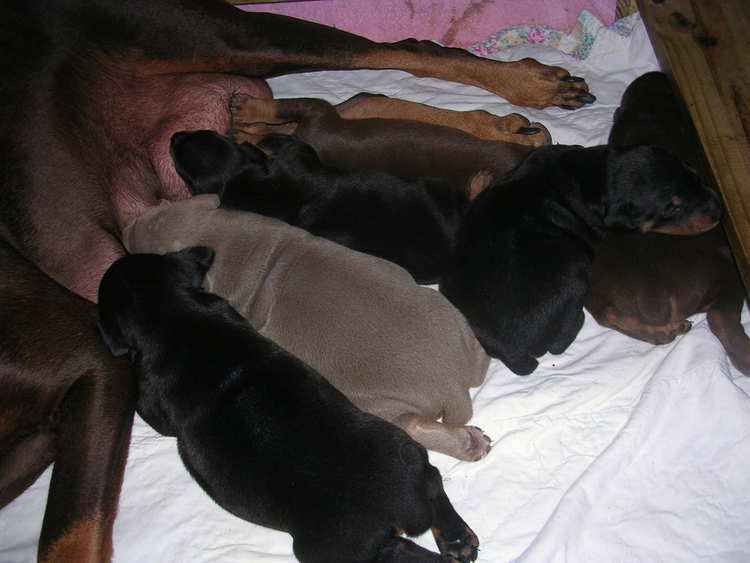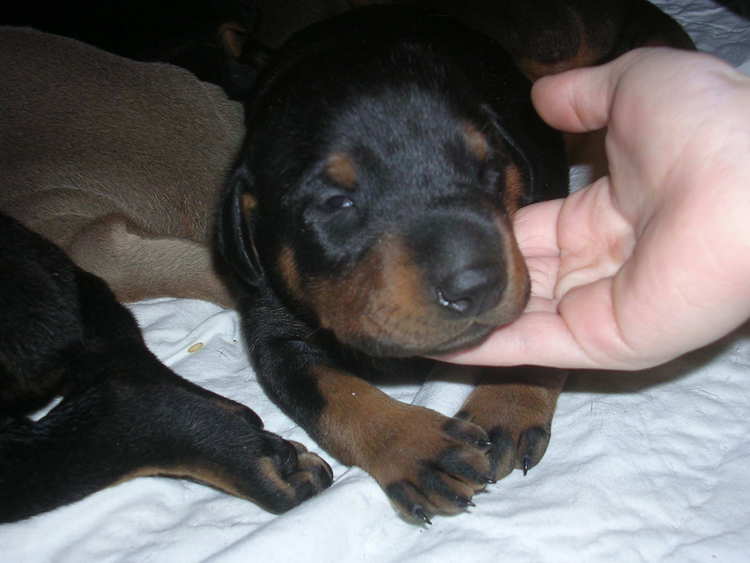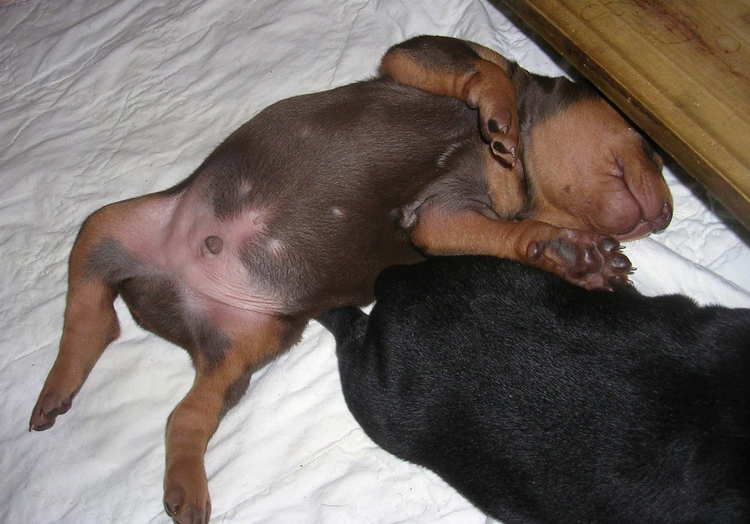 Other Puppies' Individual Pages for this Litter:

Black Male

Black Female

Black Female R

Red Male

Red Male W

Fawn Male
---
Find a New Home for Your Dobe
Doberman Rescue Organizations
All Content Copyright © 2000-2010 GarrettsDobermans.com.
All rights reserved.