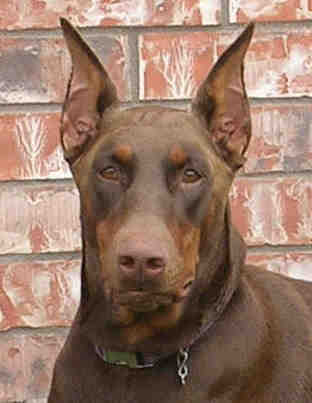 Garretts' Dobermans .com
Welcome to Garretts' Doberman Puppy Site!

Ralph
---
Links for Litter - Born November 11, 2005:
Guen's Litter Home Page
Day 2
2nd Week
4th Week
5th Week
6th Week
7th Week
Development Diary
Sire of this Litter
Dam of this Litter
---
This red male is now living in Tucson, Arizona
with Candace and her family.
January 3, 2006 -
Ralph flies home today. Candace called after picking him up and said everything went fine. She reported that he seemed a little nervous and was a bit whiney .. but once in their arms he completely changed and became very playful. This pup loved attention from us and seems to have found immediate comfort from his new owners.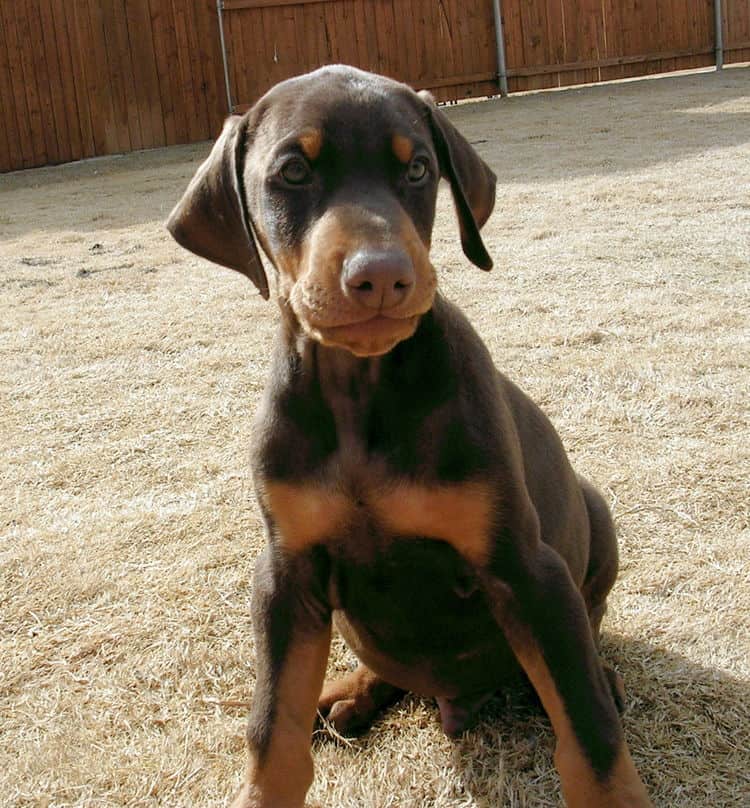 7 week old pictures


---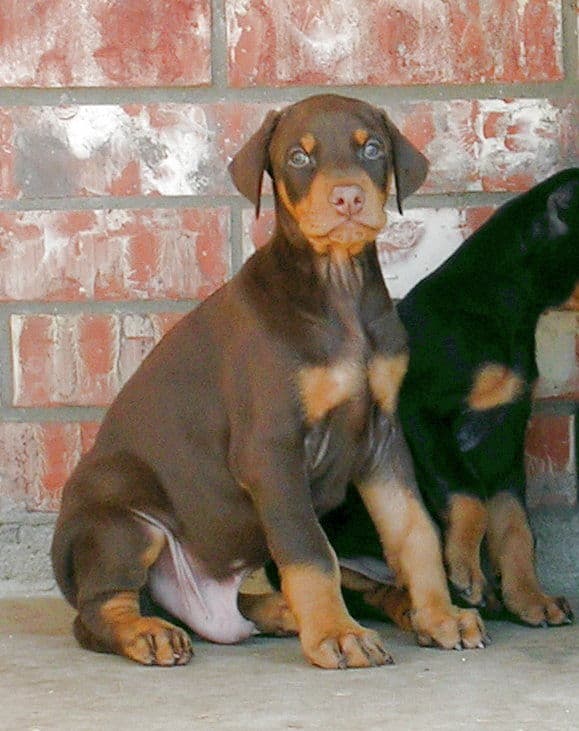 Pictures of Ralph at 6 weeks old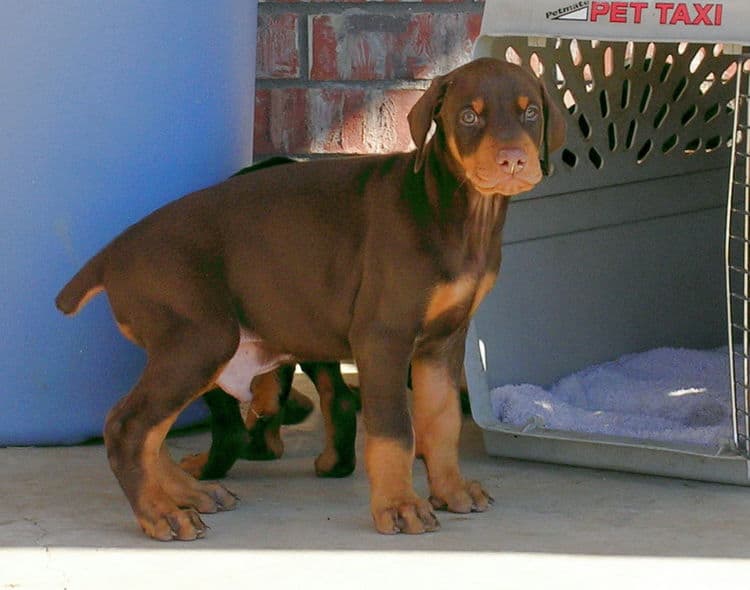 ---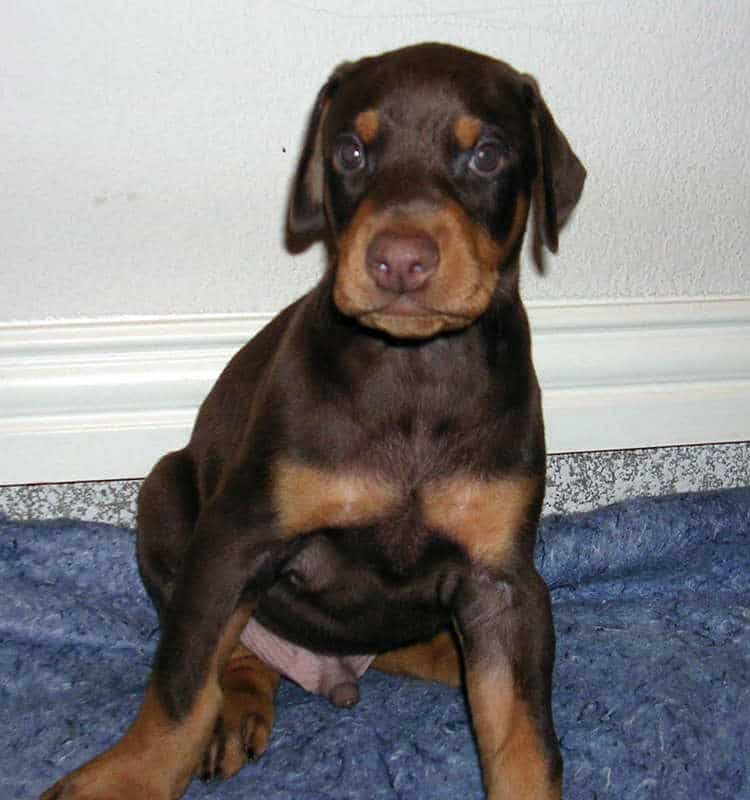 5 week pictures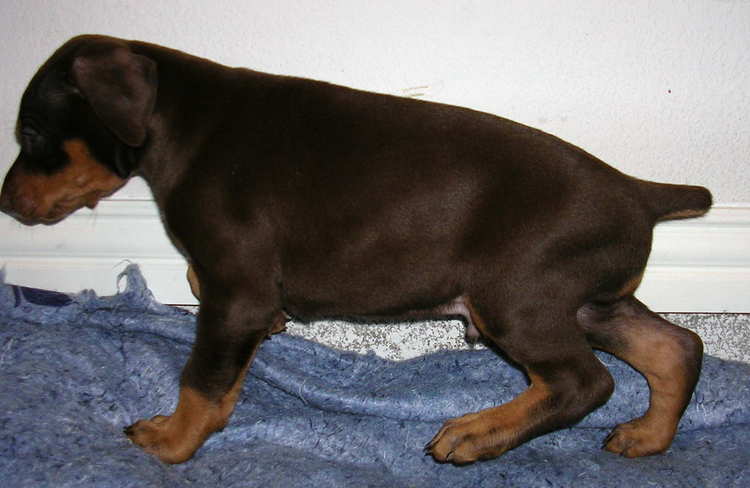 ---
4 week old pictures ...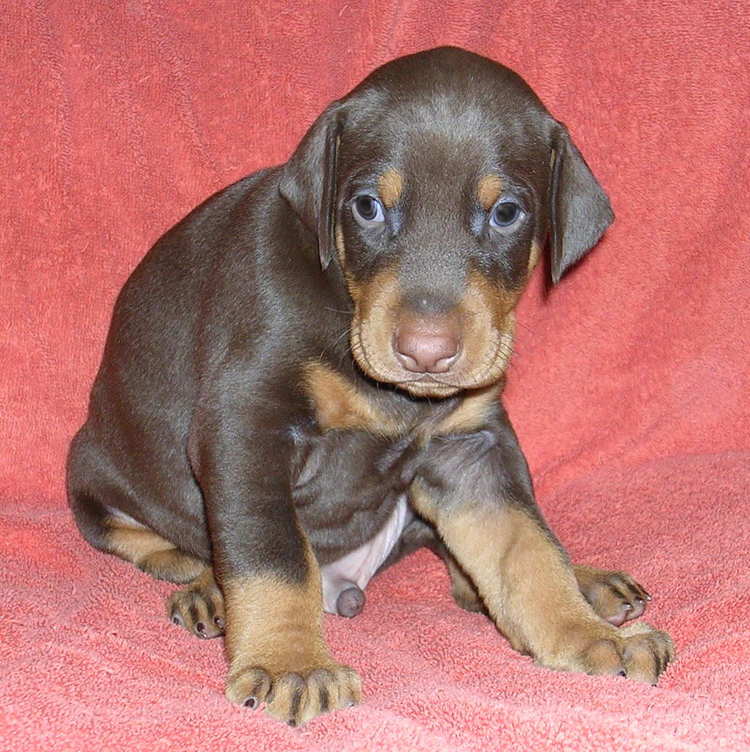 This will be the calmer of the 2 red males ..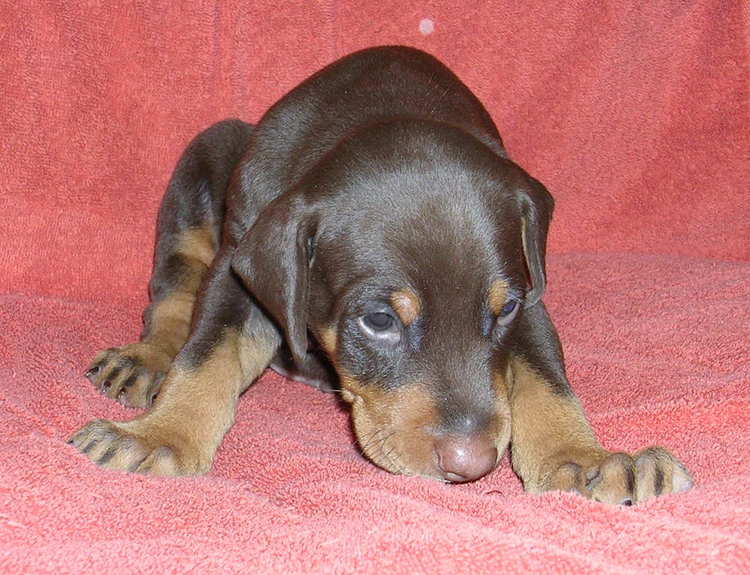 .. just notice in the pictures his "chilled out" demeanor!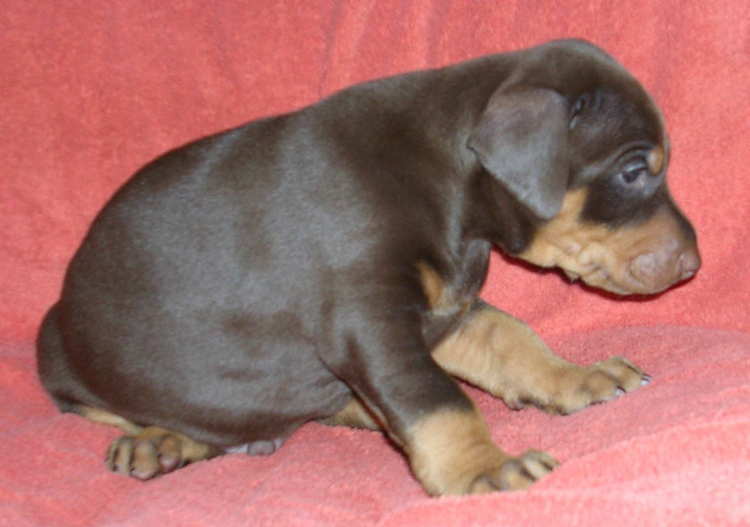 ---
Pictures below taken at 2 weeks ..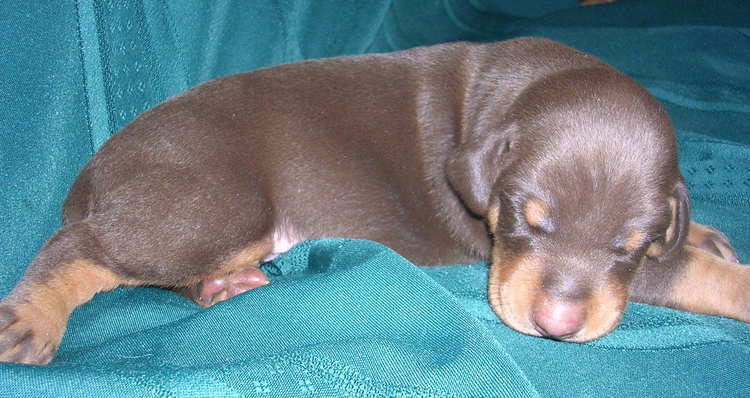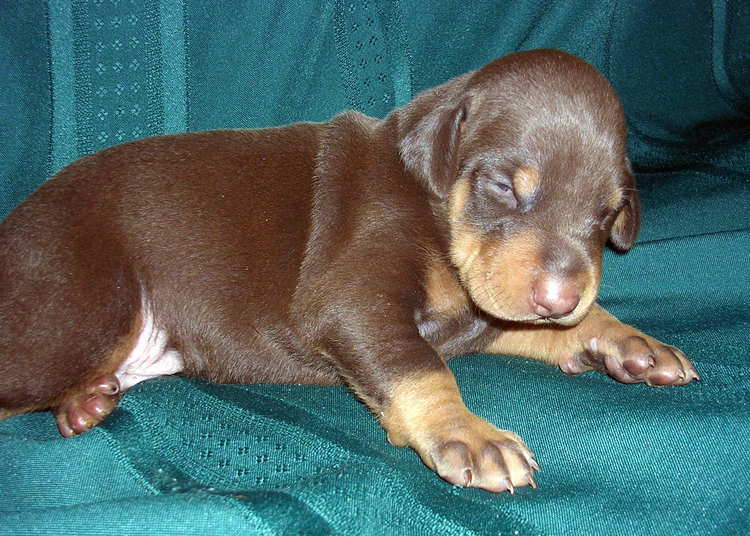 (He would not wake up for picture time!!)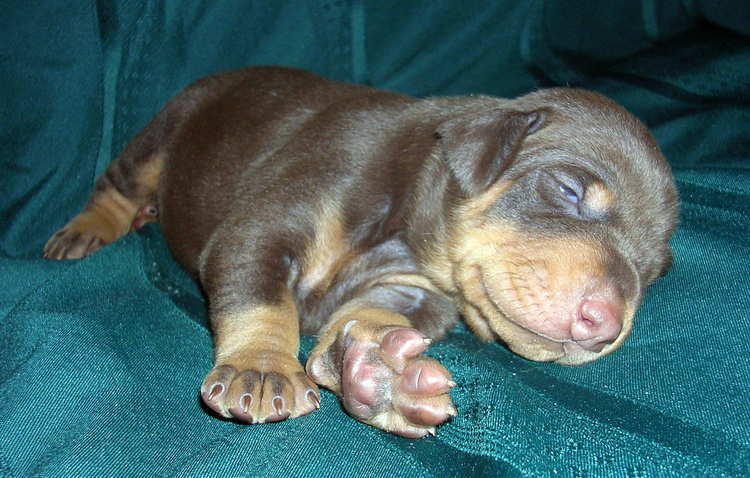 December 28, 2005 -

"His new name is Ralph. This puppy is a bigger event than Christmas this year! Thanks, Candace"


December 21, 2005 -

"Hi, Candace! Your boy is with us now and doing great! He loves to play and cuddle, too. I will get some pictures up for you later.

Hope you have a great Christmas!
Laura"

RESPONSE:

"Hi Laura,

It sounds like he is a very well adjusted little guy. I have read your entire web site. I agree with your training suggestions. I am visiting family in Colorado right now. I'll be back in Tucson the 26th of December. When do you think he will be able to fly? Thanks and have a wonderful holiday!

Candace"

REPLY BACK:

"Candace,

You let me know when you want your pup to go home. One pup has already gone home. Honestly, a little sooner than I like to see them go home but timing was crucial for the owner. Another pup will be leaving us on the 27th. That owner has some time off and this will make for some good bonding time thus helping the pup adjust quickly.

So, you tell me when you think the pup will best adjust to living at his new home with you. Enjoy your visit and be safe!

Laura"
December 14, 2005 -

"I went to the individual pup pages and found the pics- looking good!

Candace"
December 6, 2005-

"Laura,

I'm so glad you wrote back. I want the red male. I like your Web site and the care you take with the puppies. He will have a great, loving home.

Candace"
---
Find a New Home for Your Dobe
Doberman Rescue Organizations
All Content Copyright © 2000-2010 GarrettsDobermans.com.
All rights reserved.