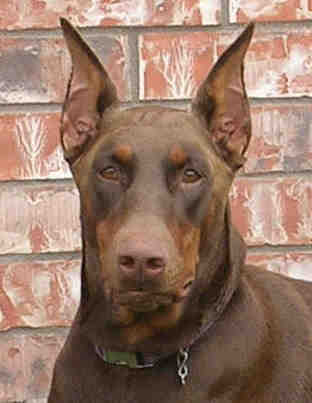 Garretts' Dobermans .com
Welcome to Garretts' Doberman Puppy Site!

Guen's Litter -- 5th Week
---
Links for Litter - Born November 11, 2005:
Guen's Litter Home Page
Day 2
2nd Week
4th Week
5th Week
6th Week
7th Week
Development Diary
Sire of this Litter
Dam of this Litter
---
This week the pups were brought over to the Garretts house to begin socializing with our children. The kids and I are excited as we have been missing having puppies around (Scarlett's last pup left on the 9th).

The pups got their first "real" bath this week. Only the two red males put up much of a fuss.
---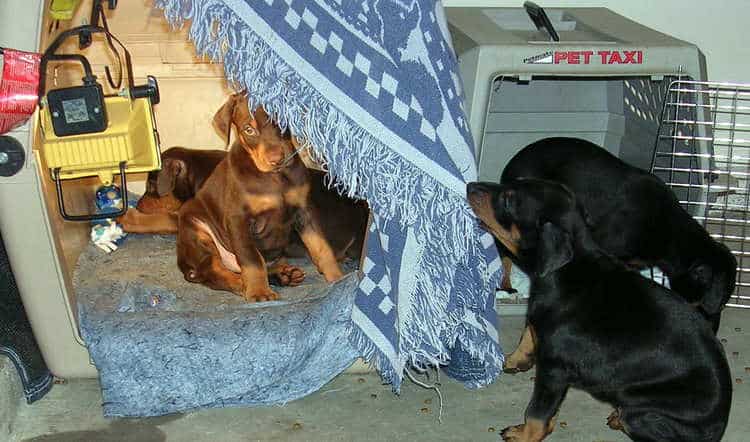 Unfortunately, the weather has been
too cold for the pups to be outside ..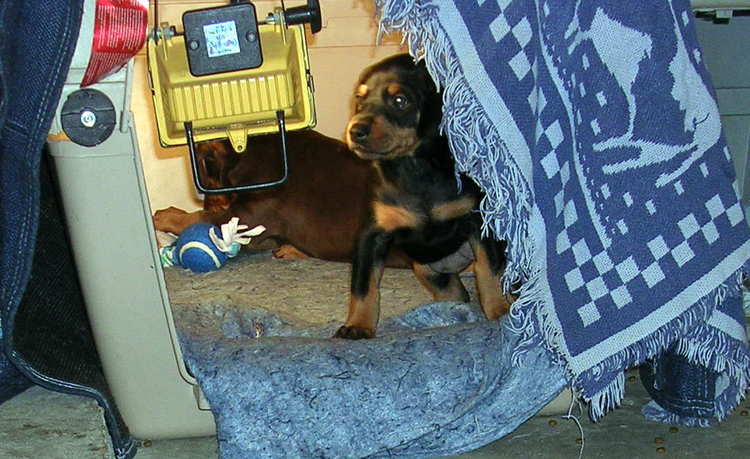 .. yes, it does get cold in Texas!

Even in the garage (which is just a couple doors
down from our office), it is a little chilly.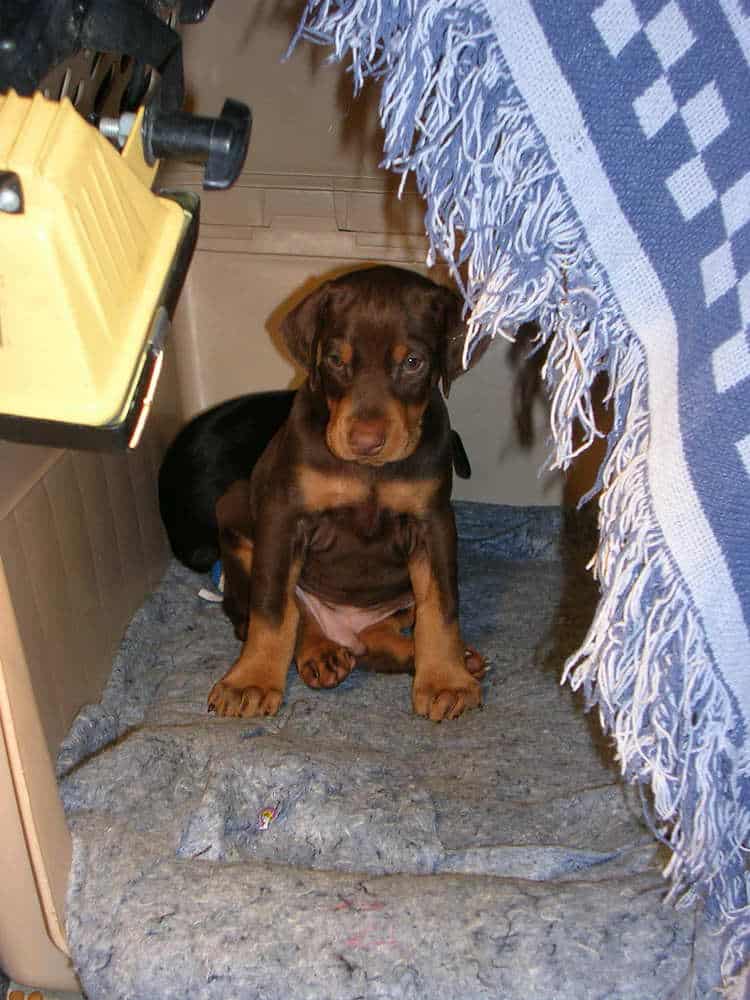 That is why you see the yellow heating lamp hanging
from the crate. The pup in the picture above is
Red Male.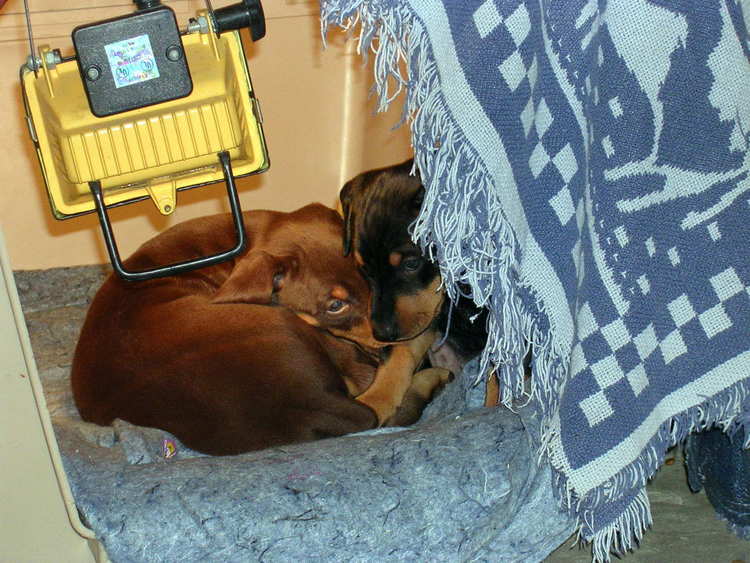 The picture below is not the greatest picture of
the pups but it really shows a good comparison
of the three coat colors - red, black and fawn.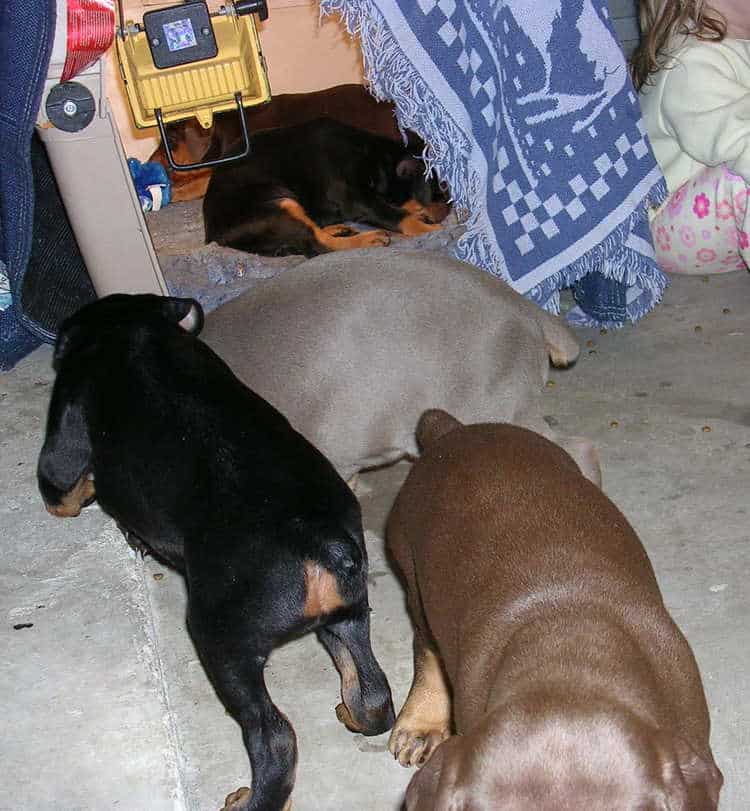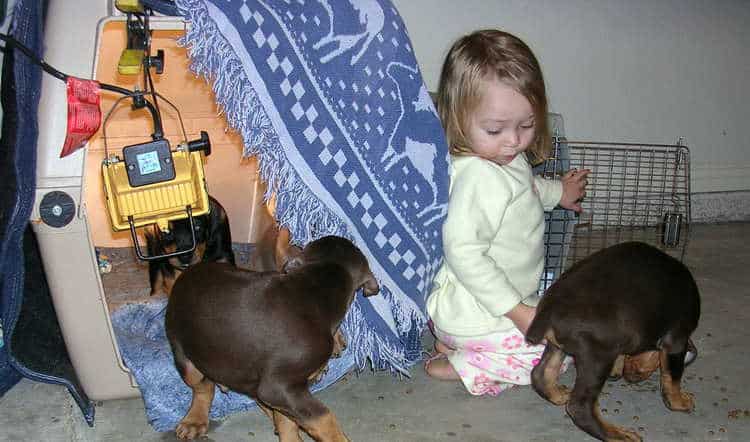 My daughter is thrilled to have pups back around!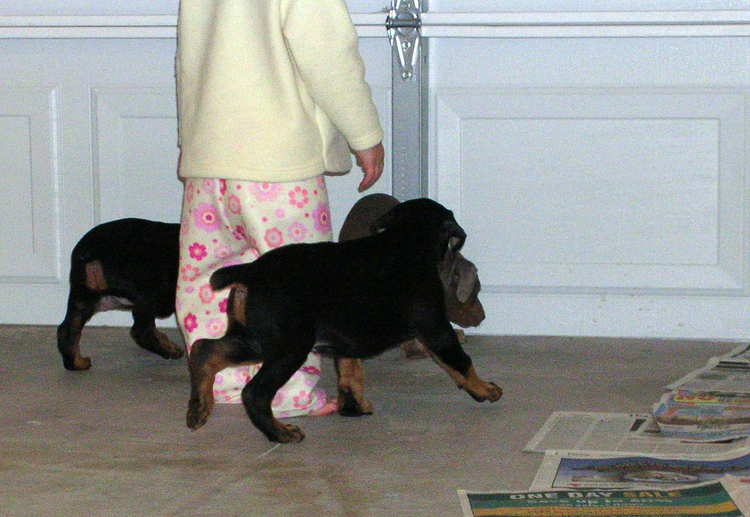 The big game for my kids and the pups now is for
the kids to run from one end of the garage to
the next while the pups chase after them ..
Good exercise for all!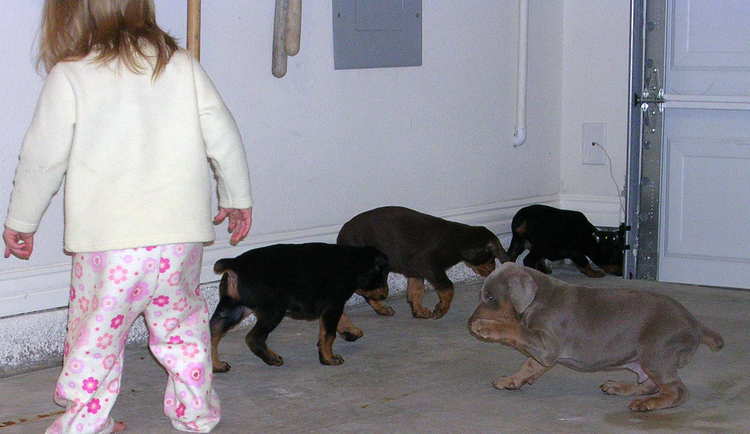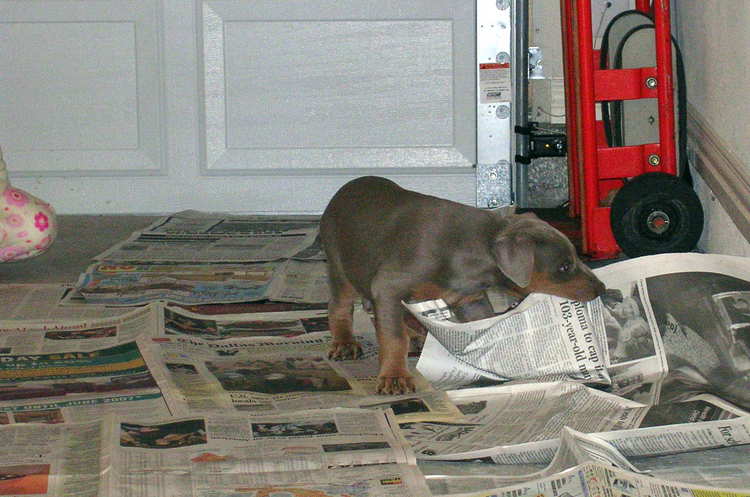 So... I am trying to "paper train" the pups.
As you can see, we are starting off a little slow!
Seriously, after a couple of days, at least 1/3
of the mess is hitting the paper. Not too bad!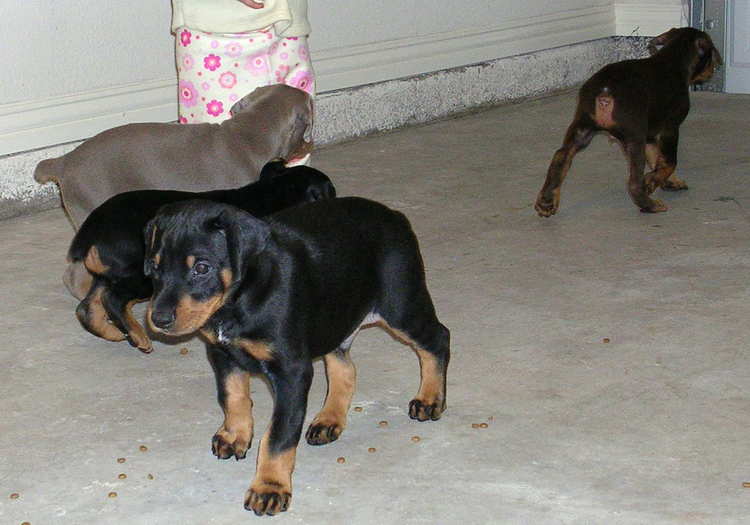 Some playful pictures ..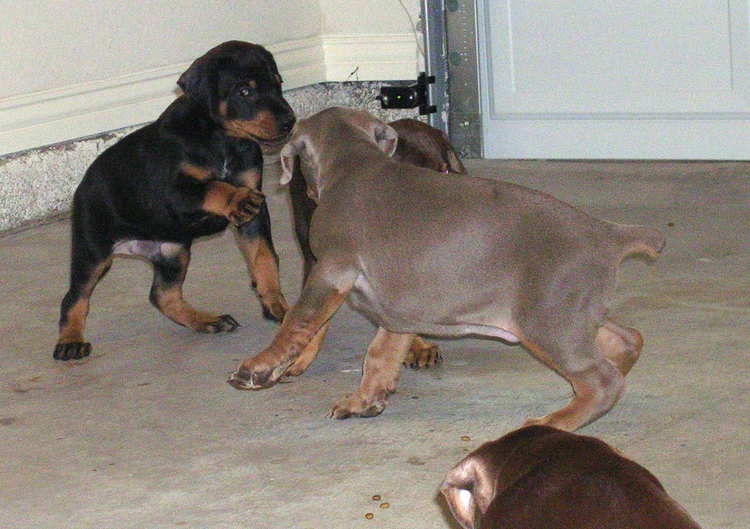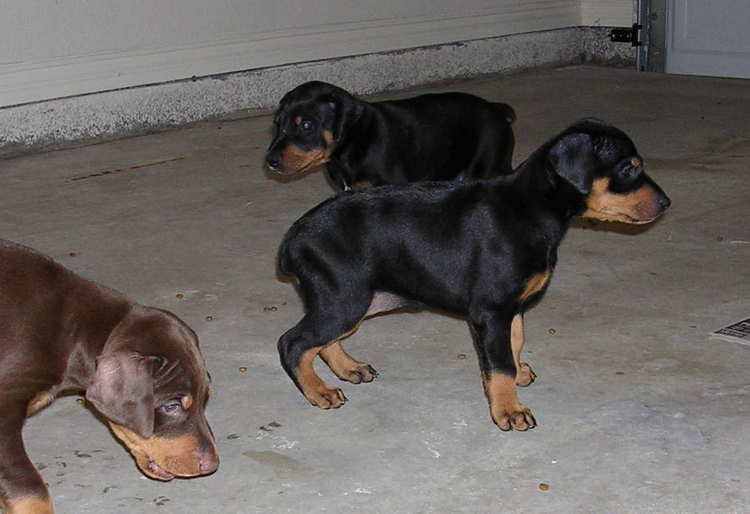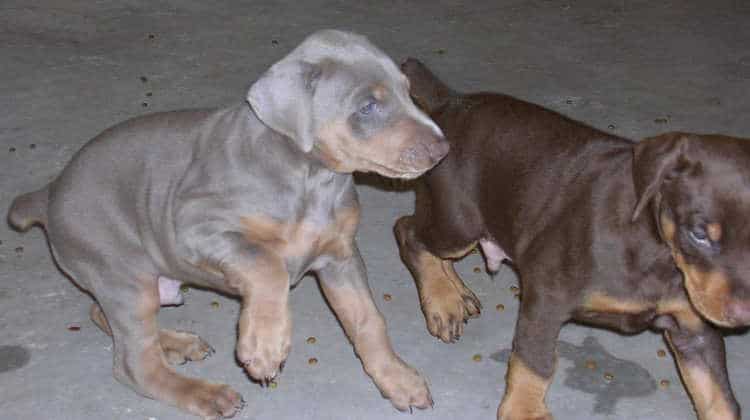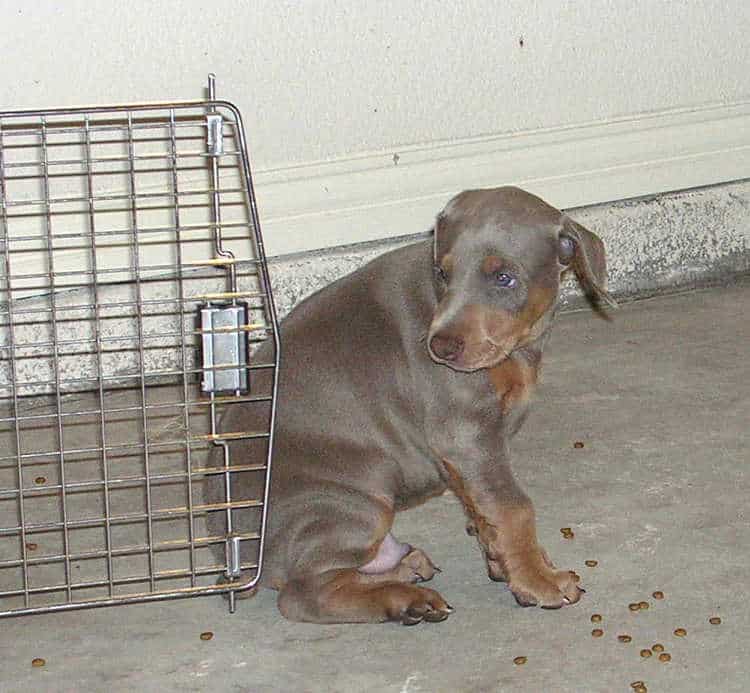 For some reason, the pups can't stay OUT of the
food bowl .. and the food gets everywhere (as you
can see in these pictures). Really, too funny!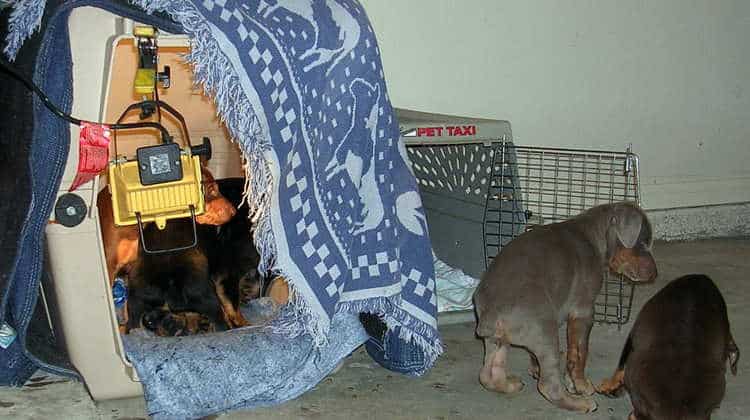 Everyone is starting to settle down a bit ..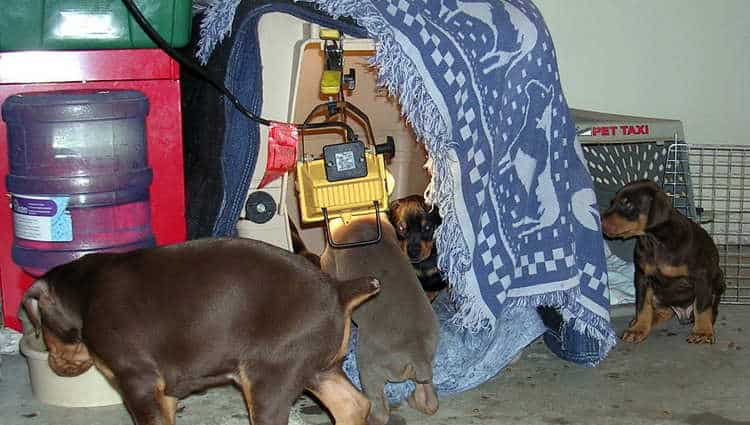 The last time you will see the two red males in
the same photo. "Red male W" left the next day.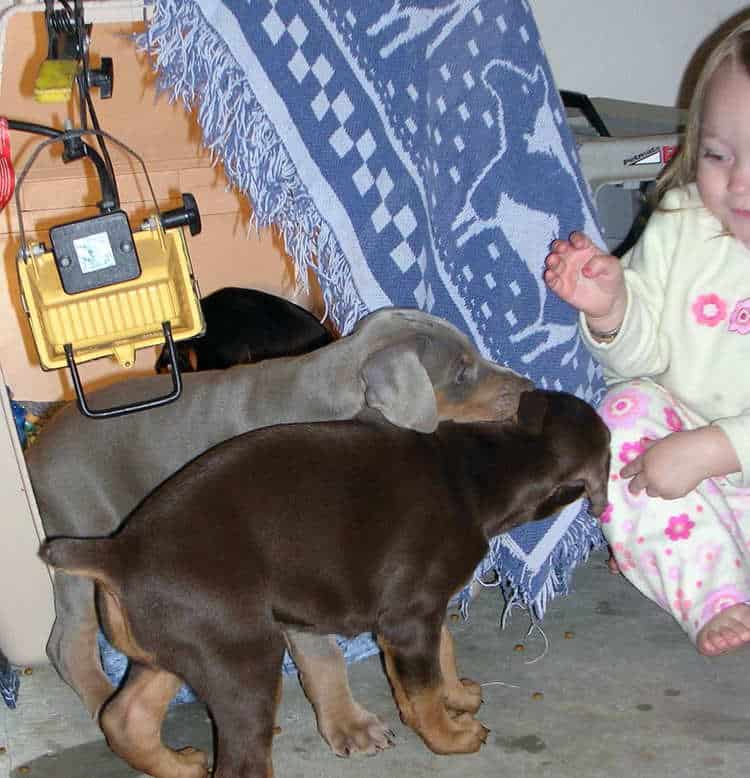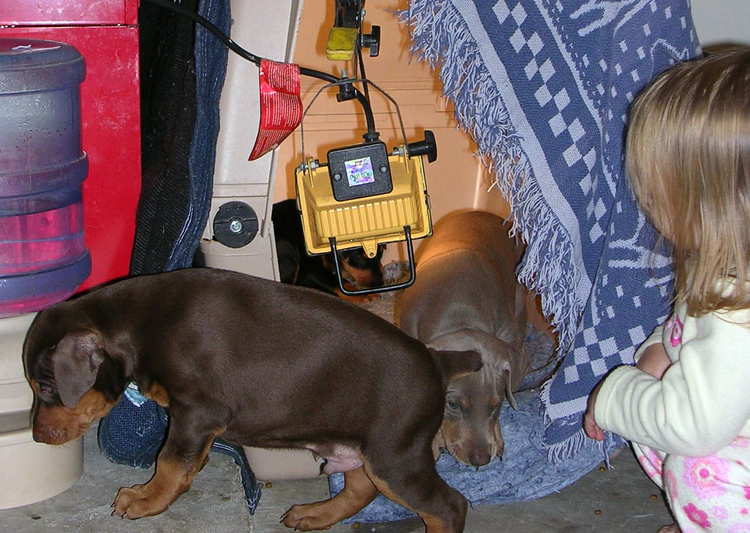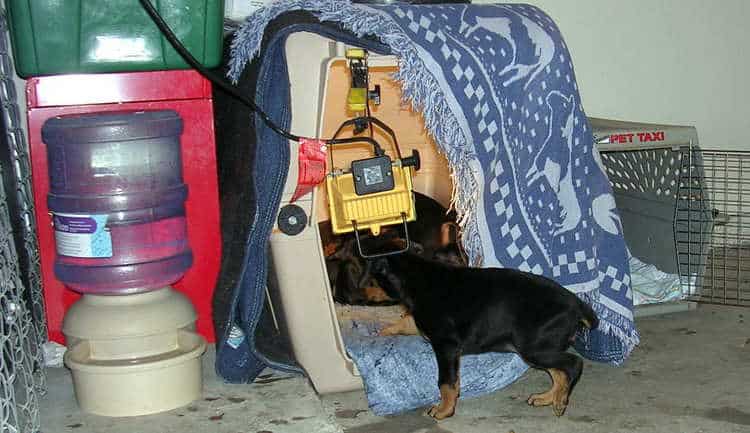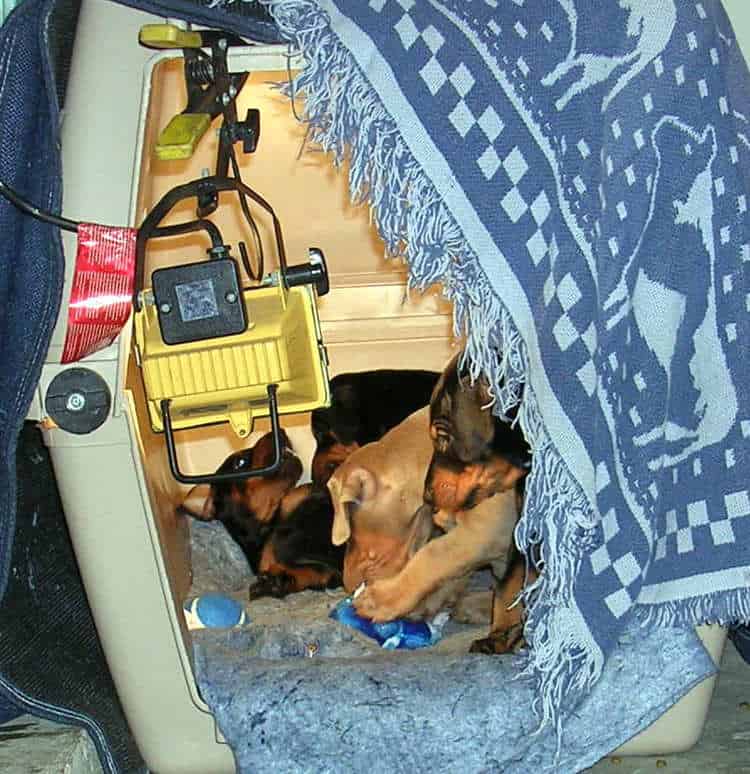 Getting warm and cozy .. and playing some more!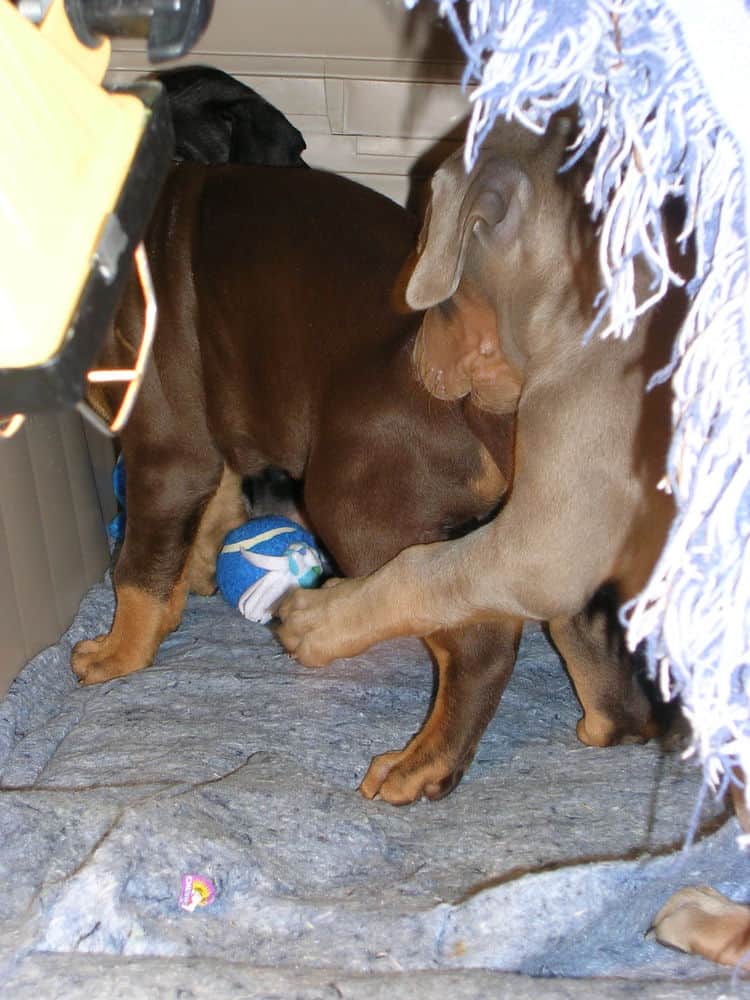 Puppies Individual Pages:

Black Male

Black Female

Black Female R

Red Male

Red Male W

Fawn Male
---
Find a New Home for Your Dobe
Doberman Rescue Organizations
All Content Copyright © 2000-2010 GarrettsDobermans.com.
All rights reserved.