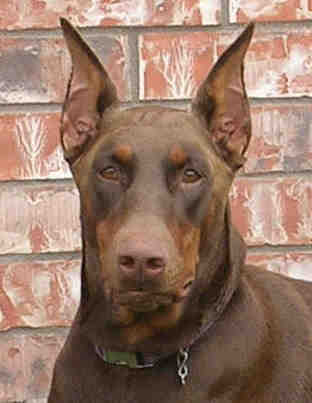 Garretts' Dobermans .com
Welcome to Garretts' Doberman Puppy Site!

Harlee Hatteras:
"Hattie"
---
Links for Litter - Born November 11, 2005:
Guen's Litter Home Page
Day 2
2nd Week
4th Week
5th Week
6th Week
7th Week
Development Diary
Sire of this Litter
Dam of this Litter
---
This black female is currently living in Florida with Dick and wife, Toni.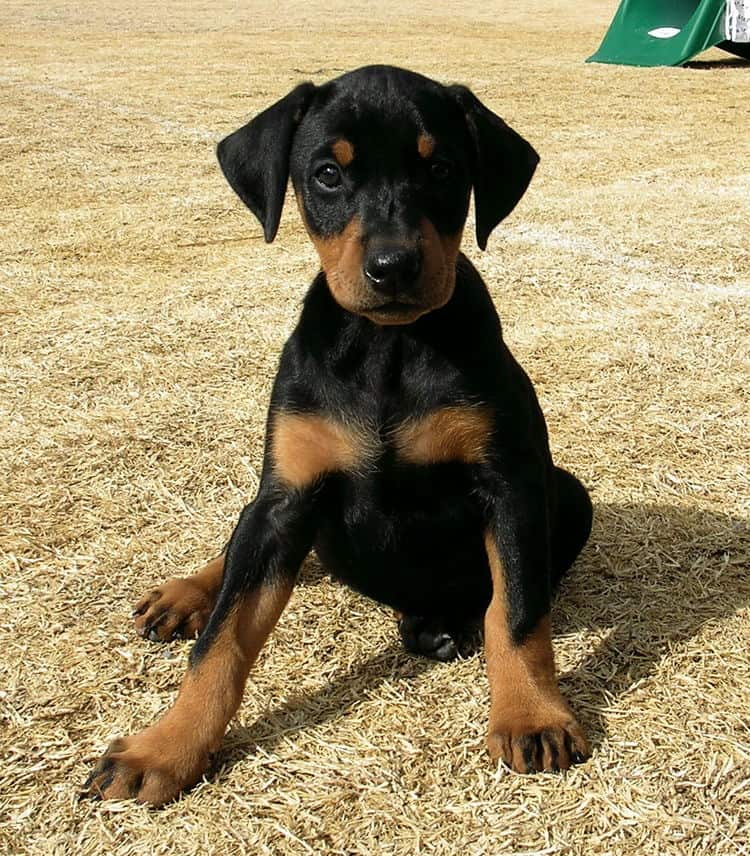 7 weeks old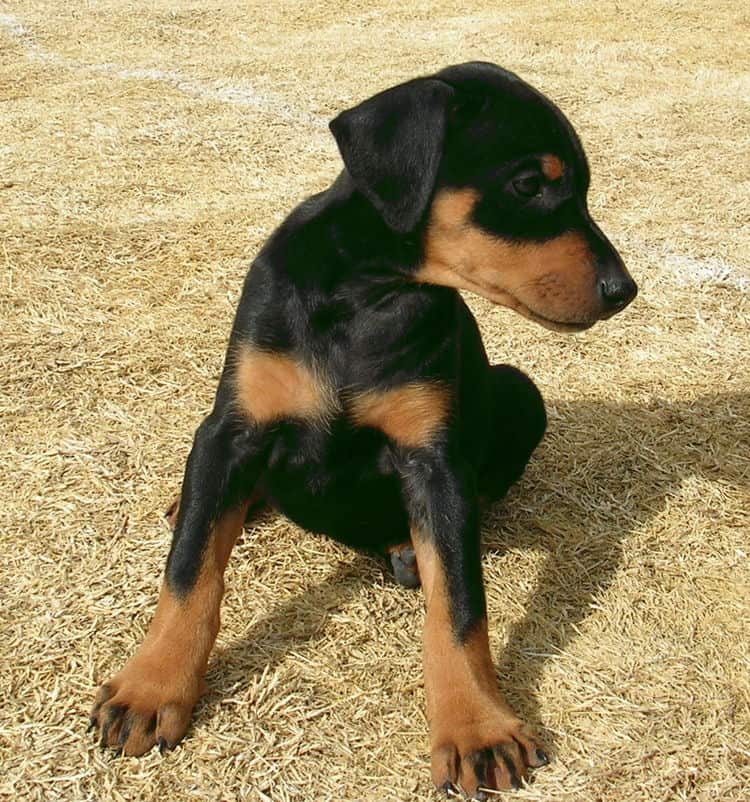 ---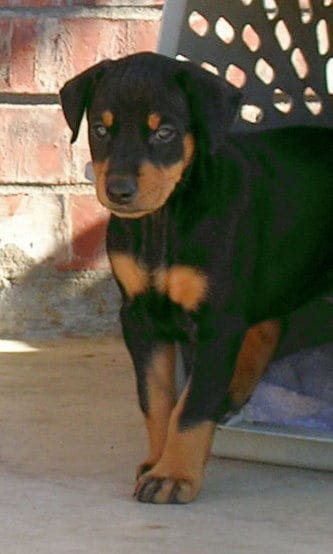 Hattie pictured above at 6 weeks
---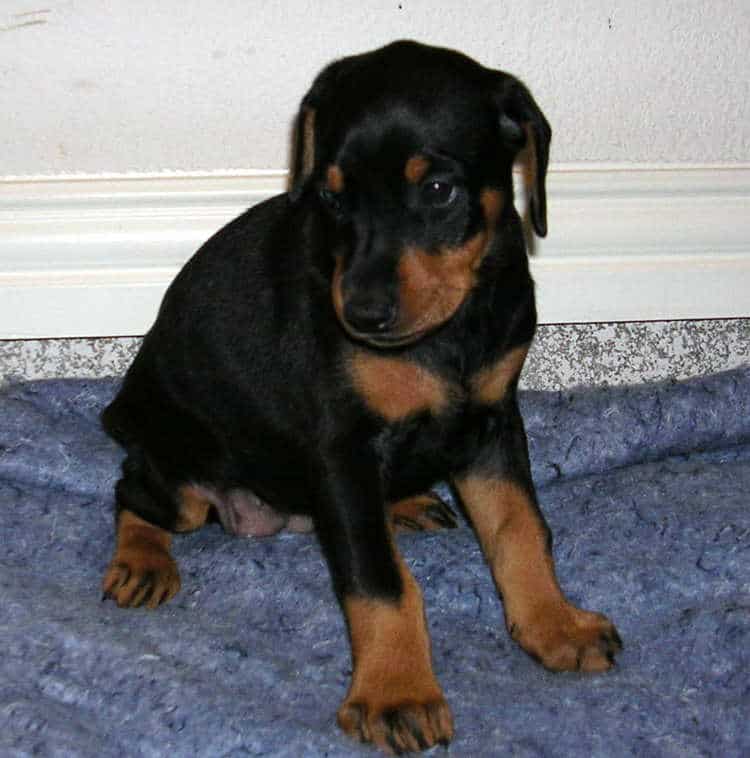 5 week pictures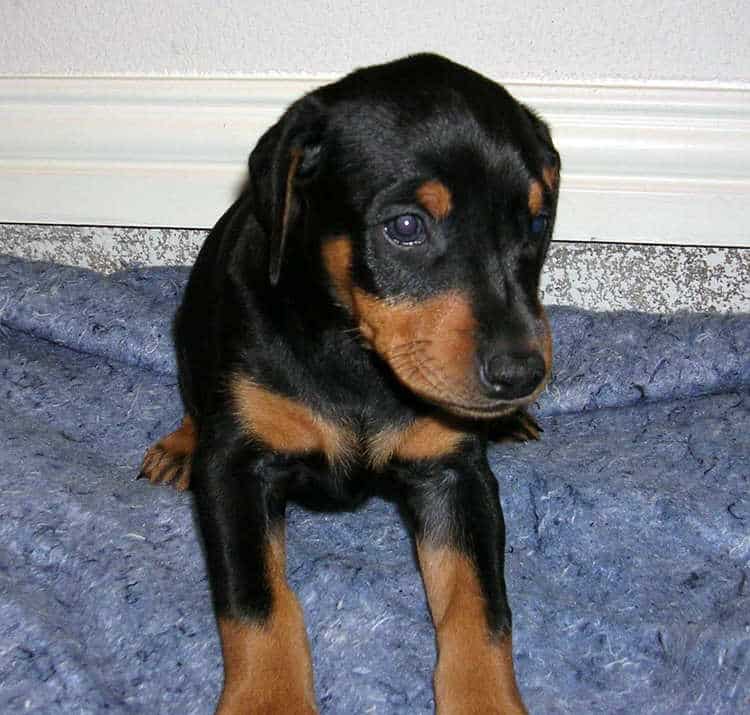 ---
4 week old pictures ...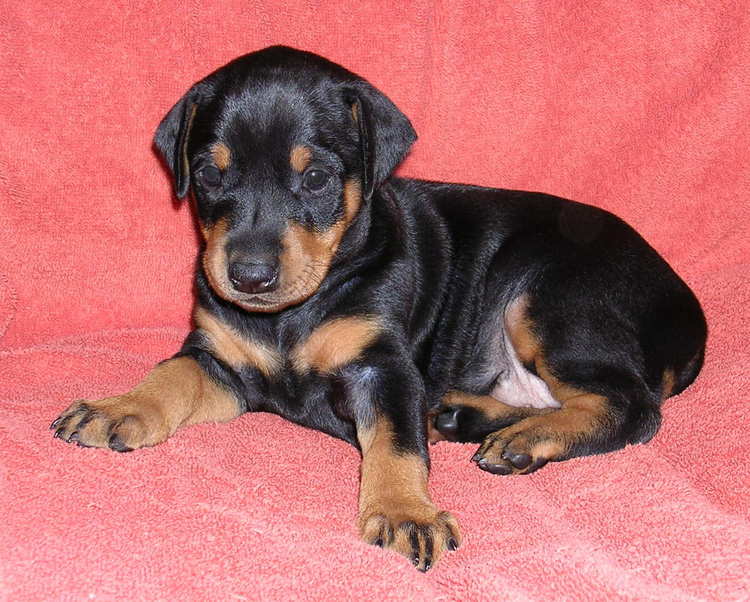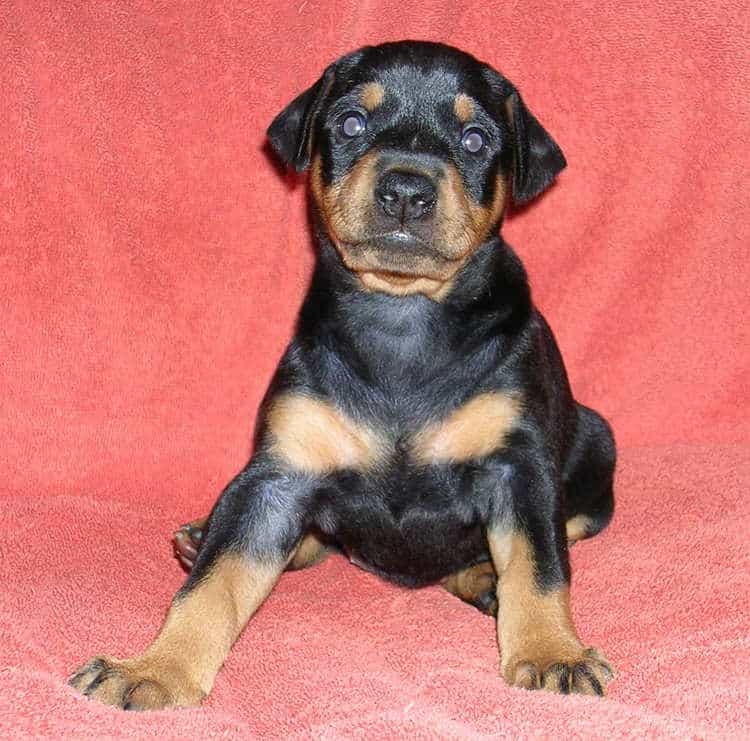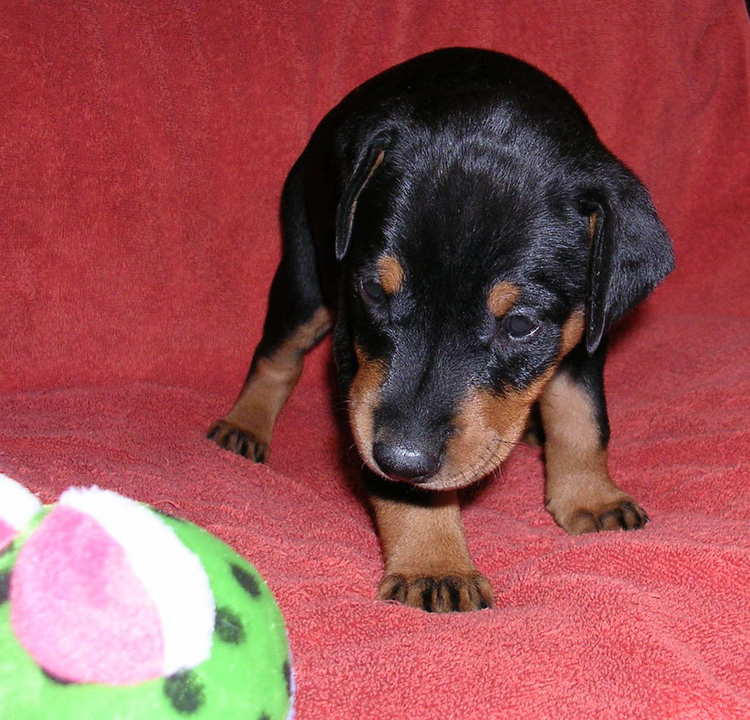 ---
Pictures below taken at 2 weeks ..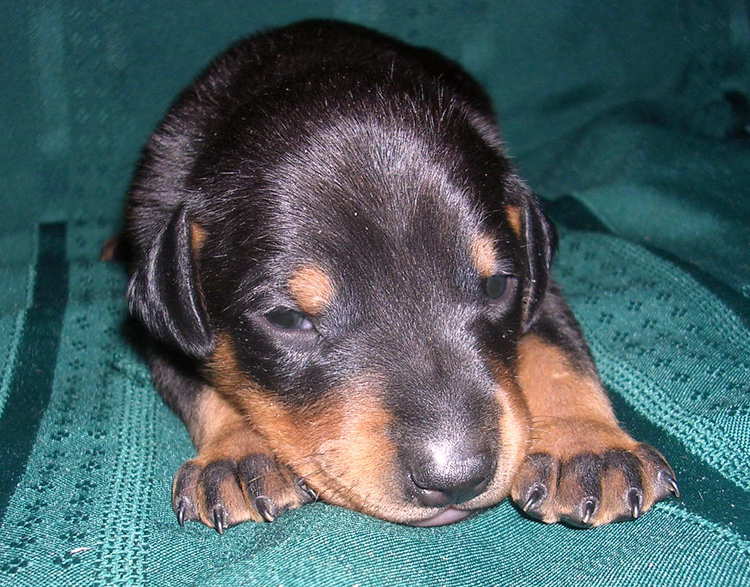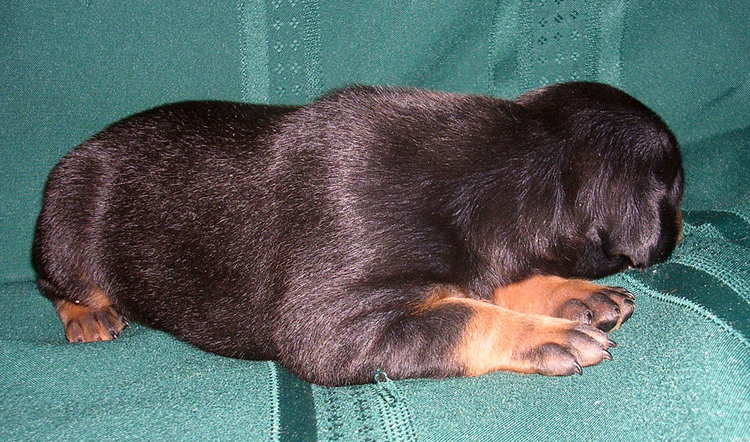 December 18, 2005 -
"Hello, my name is "Toni" and I am one of the two new proud parents of black female R, whom we refer to as "Hattie". I've been checking the site for updated pictures of her. We are so excited -- I can't wait to hold her in my arms. It seems like Jan. 6th is never going to get here!

We lost our dog "Lucky" in August and for us it was like losing a child. My parents are not dog people, but they even loved her. She was dober/rautw. mix. So we've decided to go Doberman again because she was so loving and great with kids. We don't have small children ourselves, but we have alot of friends who have kids so we wanted to stick with Dobermans.

She will be VERY LOVED and CARED FOR -- so please don't worry. We are not good about pictures and e-mail, but I will be sure to mail you pictures of her every once in a while. Feel free to call. You may need to remind me to send pictures once in a while :)

THANK YOU SO MUCH FOR BRINGING US SUCH HAPPINESS in the new year!!!!!

Sincerely, Toni (and Dick)

RESPONSE:

"Toni,

Thank you for emailing me! It has been really fun to be part of this special gift to your husband. Must be a really special guy!

I am comforted that you will provide Hattie a good home based off all the good things Kathy has told me about both of you. Thank you for wanting to give this exceptional puppy a great home. I don't know how much has been explained to you on the ownership of the litter. I am handling the pups now but my main role has been to find great homes for this litter. The litter is actually owned by Pat George. You chose her favorite pup and I know she is counting on you to keep her updated on Hattie. She loves these pups dearly, especially this little girl!

If you would like to call me, do so anytime! My number is:
940-300-8429

Thanks and Congratulations!!
Laura"
Message sent by Kathy on December 16, 2005:

"Dick and Toni named their baby.... she is "Harlee Hatteras" and they will call her Hattie."
This pup sold as a surprise gift to a very special boss! Kathy arranged everything and the entire staff pitched in to buy their boss, Dick, a pal to have around throughout the day. Dick and his wife, Toni, have been looking for a Doberman pup. Kathy knew this and contacted me. She took the pick of the litter -- according to Kathy and especially, Pat, the litter's owner.

December 14, 2005 -
Dick's staff surprised him with his pup by presenting him with a "puppy" book filled with pictures off this site. According to Kathy, he was overwhelmed by the generosity of his staff!
December 12, 2005 -

"Hello and happy Monday!!

I will be giving Dick and Toni a baby blanket to hold on to and get their smell on and the they will send the blanket to you to send in the crate with the new baby. If you would let the mom and the other babies lay on it and get their smells so she will feel secure in flight and adjust easier at her new home.

Please let me know about the flight to Florida as soon as you can. We will be giving Dick a baby book with pictures from your web site and all the information we have as a gift on Wednesday. I'd like to have the home coming flight information firmed up so he has a time and date to look forward to.

Thanks,
Kathy"

RESPONSE:

"Kathy,

No problem on the blanket. I completely agree with the smells comforting the pups and is something I practice.

My son and I visited with the pups Sunday. I have some more pictures for you to get in the book!

Laura"
---
Find a New Home for Your Dobe
Doberman Rescue Organizations
All Content Copyright © 2000-2010 GarrettsDobermans.com.
All rights reserved.