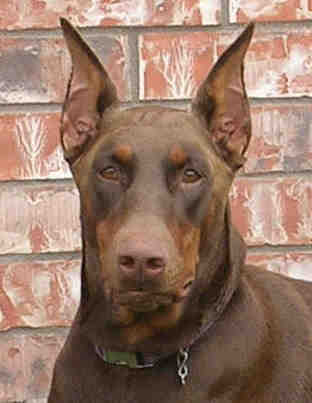 Garretts' Dobermans .com
Welcome to Garretts' Doberman Puppy Site!

Scarlett's 3rd Litter's 4th Week

We have had some unusually cold weather this month. When the pups are ready to romp and roll like they are now, that can create a problem. On the few days this week we had of nice weather, they got to be outside for the first time. This made mom and them happy!

By the end of this week, pups are almost 100% weaned. Scarlett will allow them to nurse for a short while when outside, but it has become very brief. The good news is that they are eating very well on the softened food.

The last set of pictures is of some friends that came over for a visit after our girls' ballet class.

Special Note --

The pups are now "tagged". In the pictures below, you will notice colored pieces of yarn on some of their necks. The lone black male is without a tag as are 1 red female and 1 red male. The red female has her own markings on her back toes and that has made it easy to identify her all along. She has white across the tips -- not that noticable unless you look. The red male doesn't have any unique markings to set him apart. I simply haven't tagged him. So, the process of starting to get the pups individually has begun!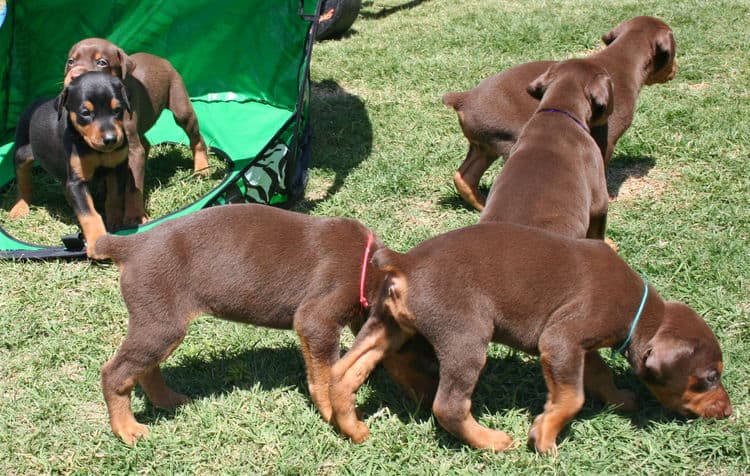 Sniffing the new, unusual green stuff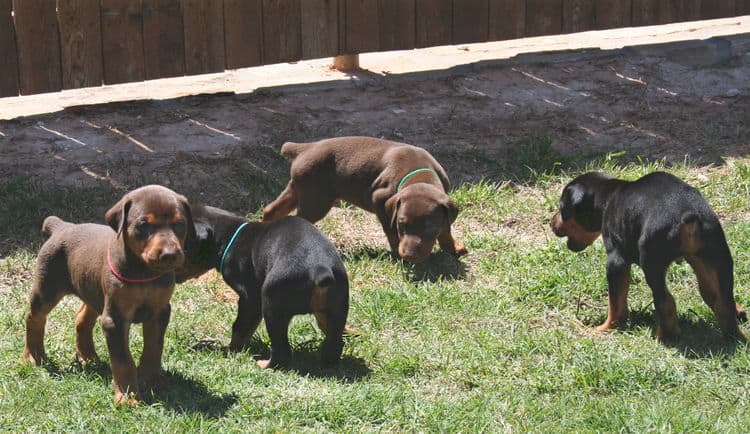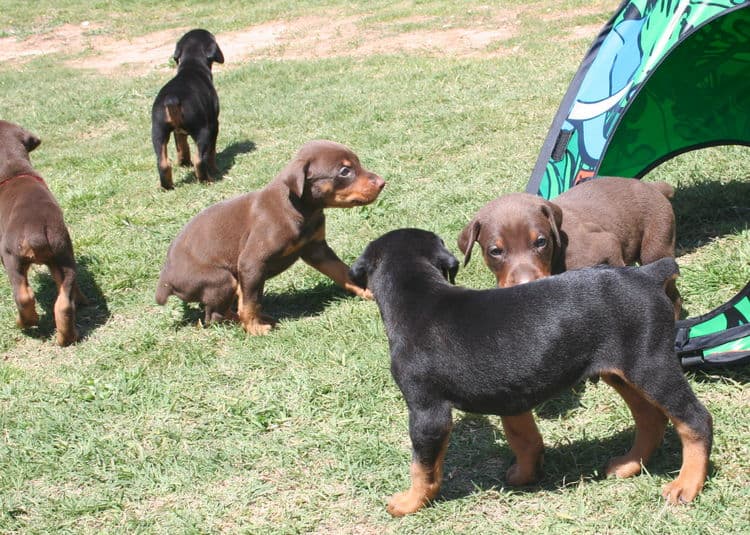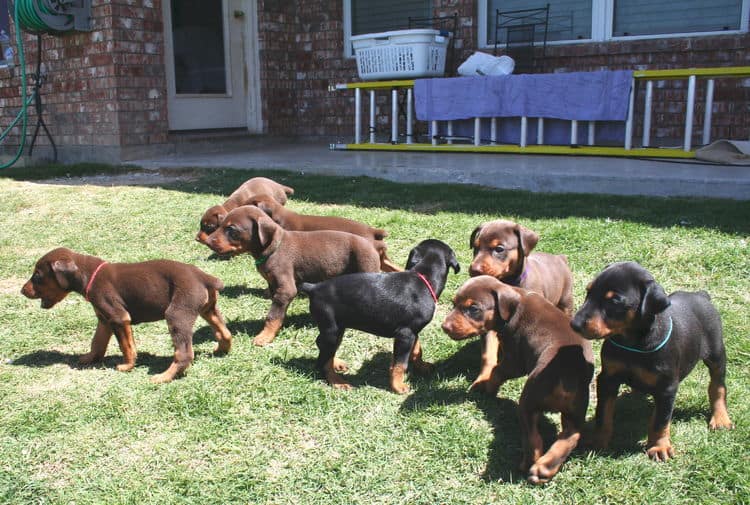 When the pups are introduced to grass, it takes some time
for them to get real playful. They are extremely curious!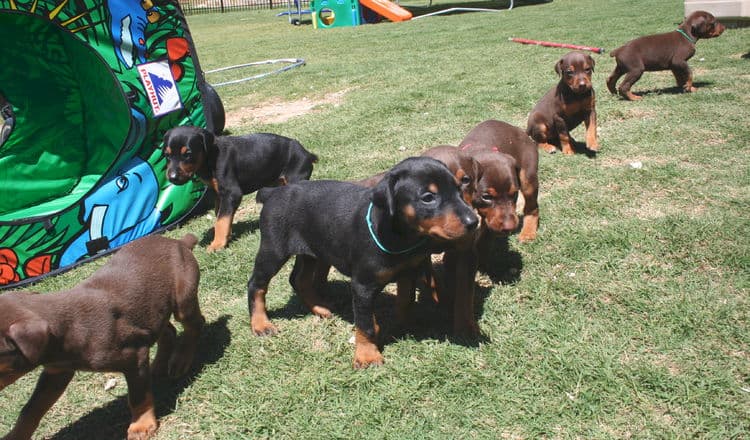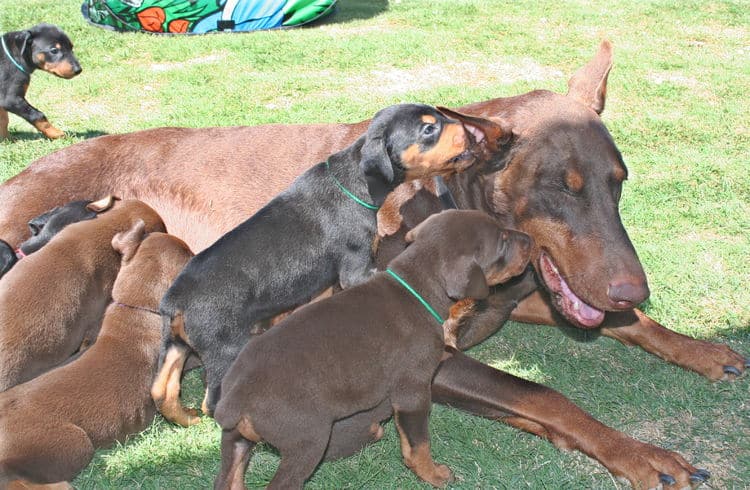 Mom is so, so happy to have them outside!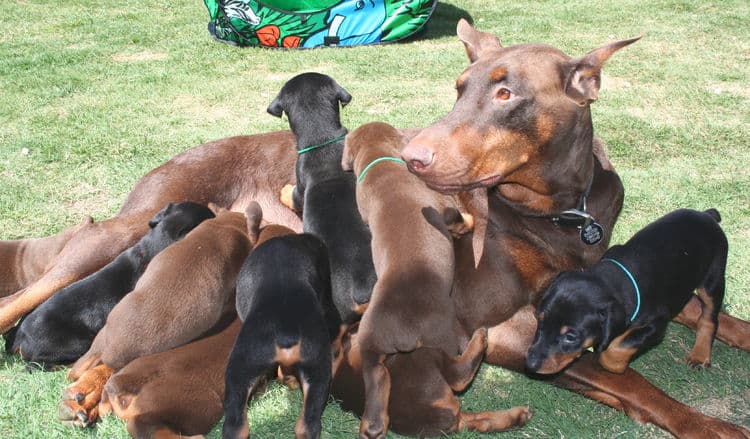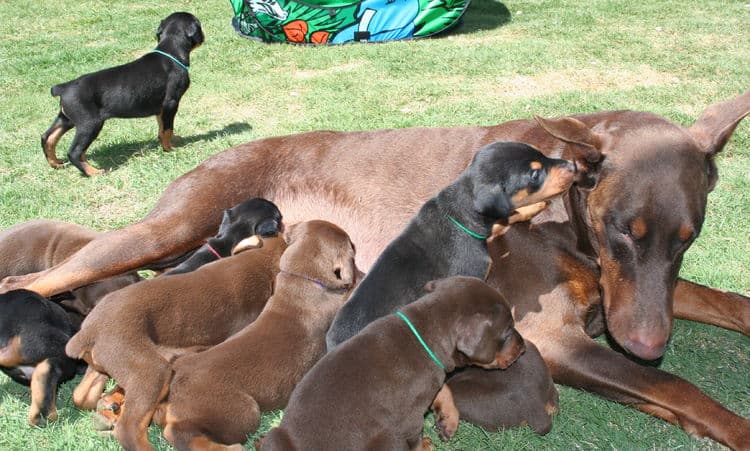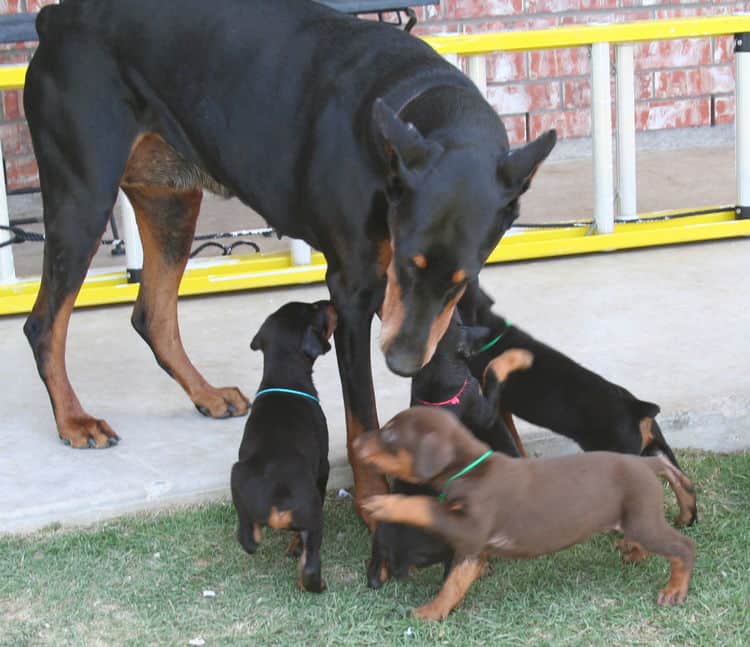 Grandmother finally gets to spend time with her grandpups!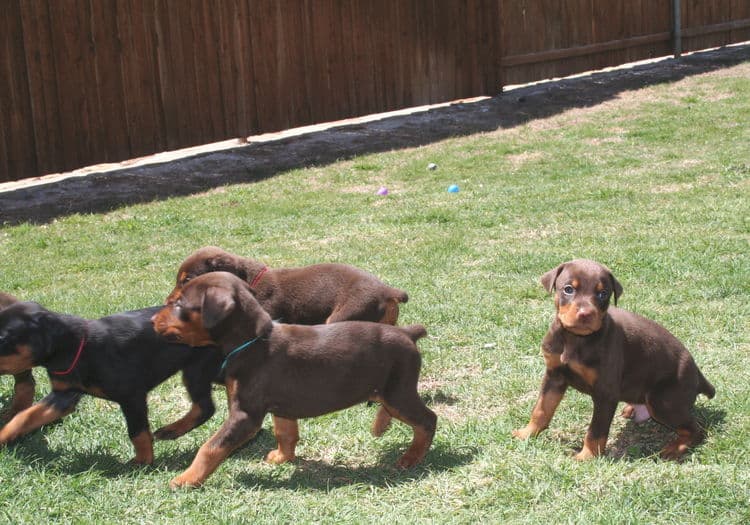 The friends checking out the little ones ...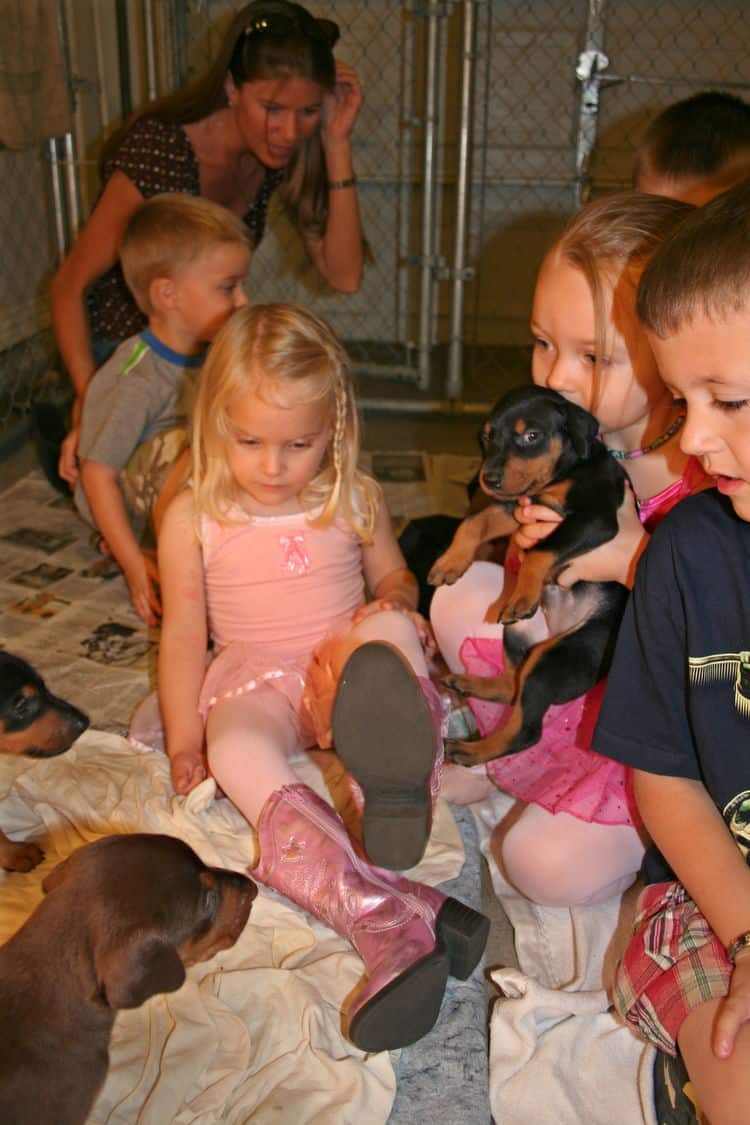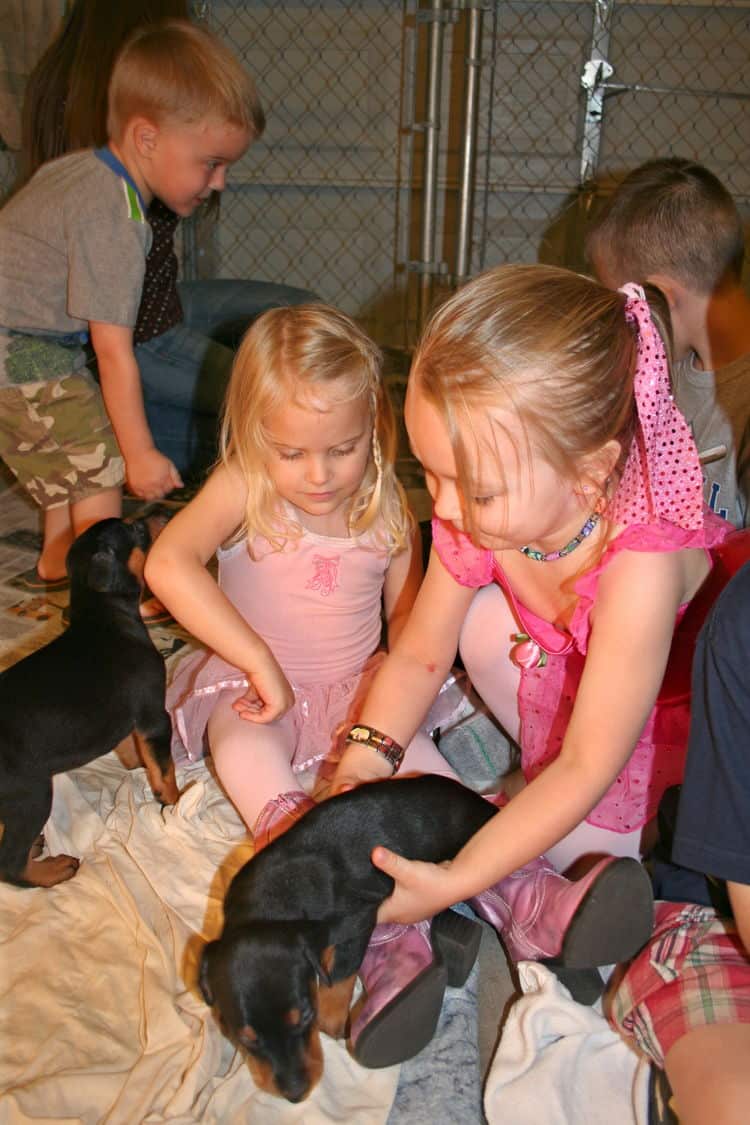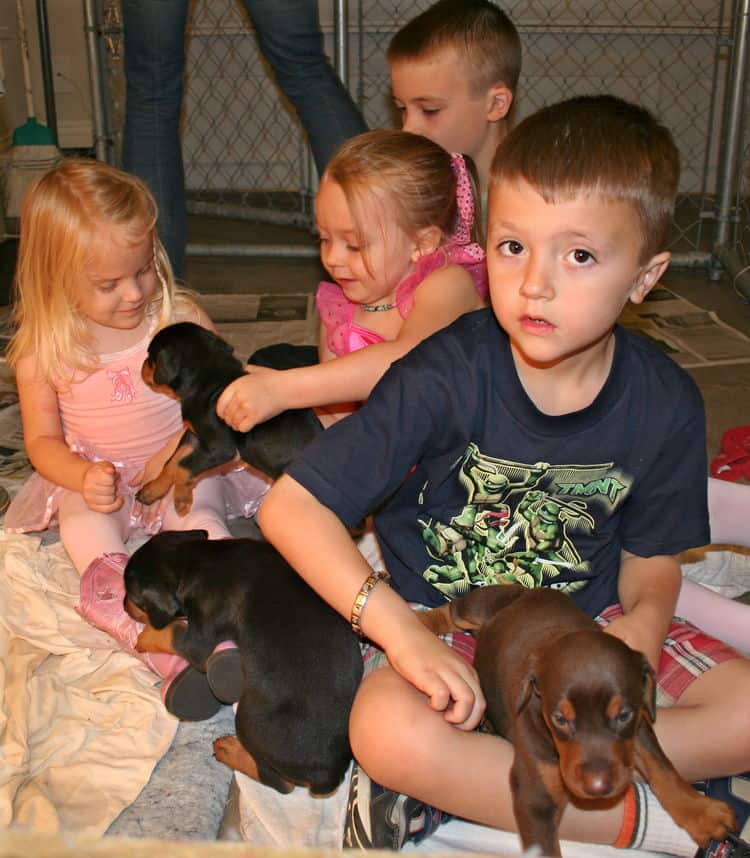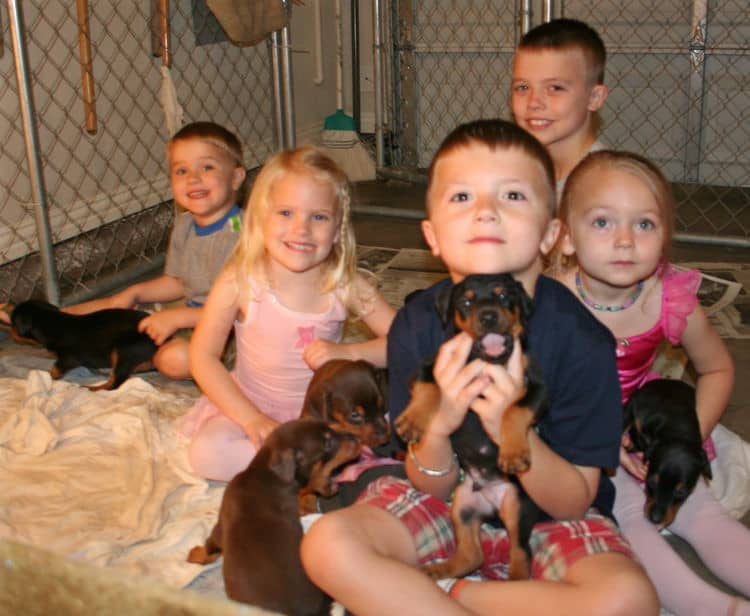 Everyone say cheese!





April 11, 2007 -
Introduced to grass for the first time.

April 12, 2007 -
Put tags on the pups today so we can
start getting to know them individually.

April 15, 2007 -
Noticed the pups are very close to being completely weaned.
This was not planned, but has been enforced by Scarlett. Luckily, the pups are eating well since the food was first introduced last week and they are finally filling out.

---
Find a New Home for Your Dobe
Doberman Rescue Organizations
All Content Copyright © 2000-2010 GarrettsDobermans.com.
All rights reserved.