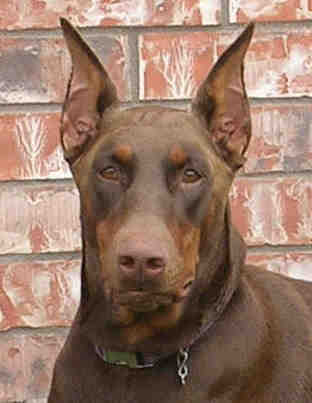 Garretts' Dobermans .com
Welcome to Garretts' Doberman Puppy Site!

Scarlett's 3rd Litter's 3rd Week

Got some cute pics this week --

The first set is just some cute group shots at 3 weeks old.

The next set is of the pups all in the bath tub getting freshened up.
They are not real crazy about the whole getting wet thing!

The following set is of the pups first experience with real food. Scarlett is already starting the weaning process -- think she is a little overwhelmed by the 10 rambuncious pups attacking her when she steps foot in their area. She is still nursing them, just cutting them off short from complete satisfaction. Anyway, it is always fun observing the pups as they make the new discovery.

The last set are their Easter pictures.
We threw some eggs in with them which they seemed to find quite entertaining!

Developmentally -- They are full blown pups by the middle to end of this week. Growling when they hear a startling noise, exploring, playing, pouncing (followed by a tumble!), and gnawing away at the fingers (which at this point, doesn't hurt)!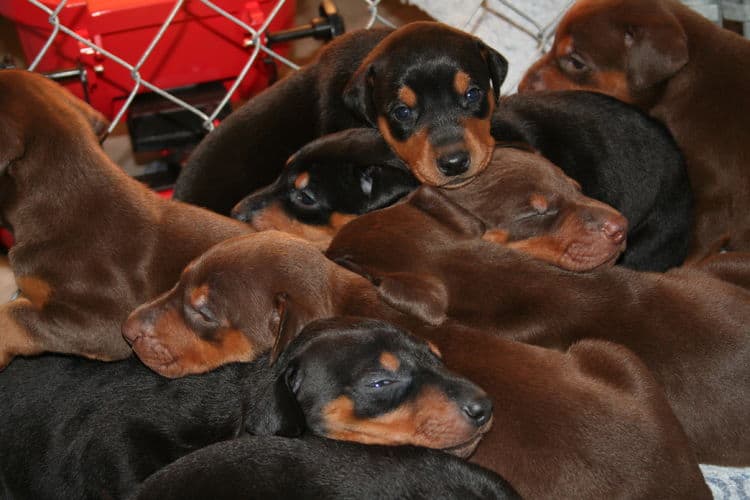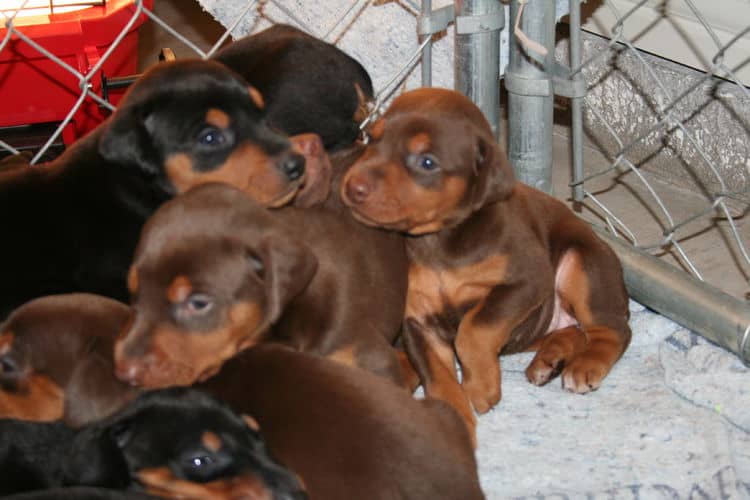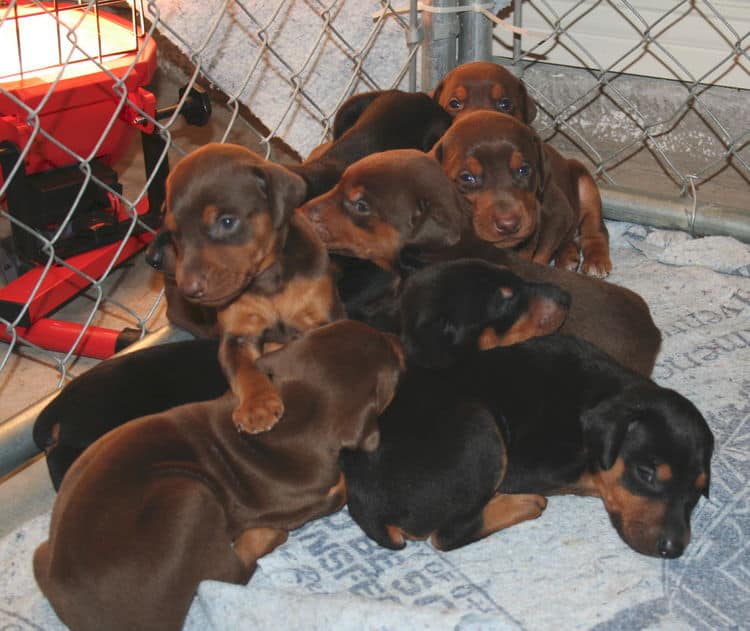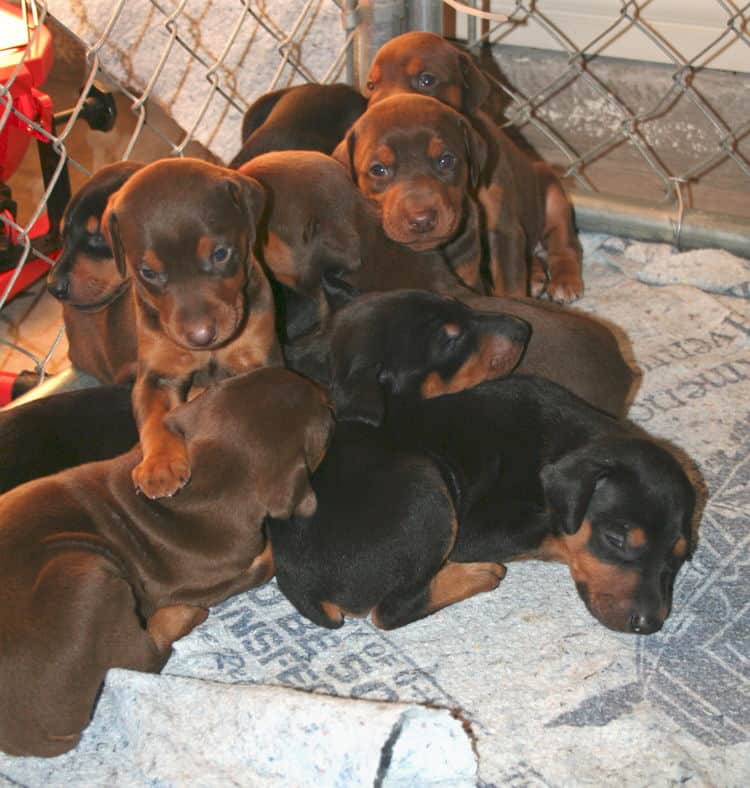 ________________________________________________________

The dreaded bath ...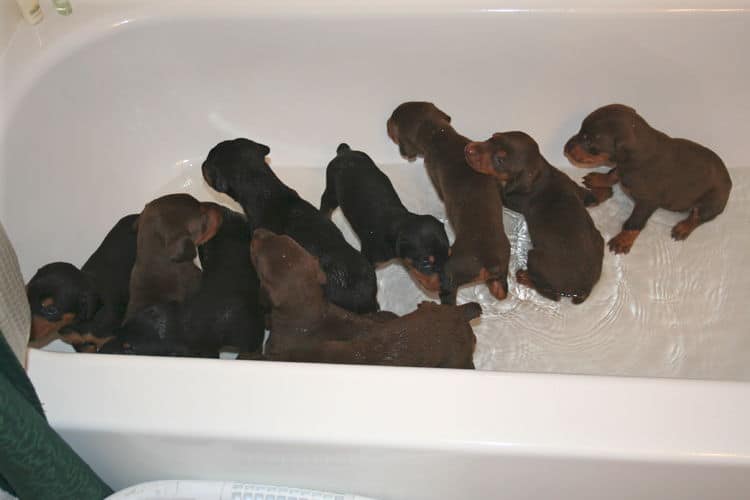 Huddling up!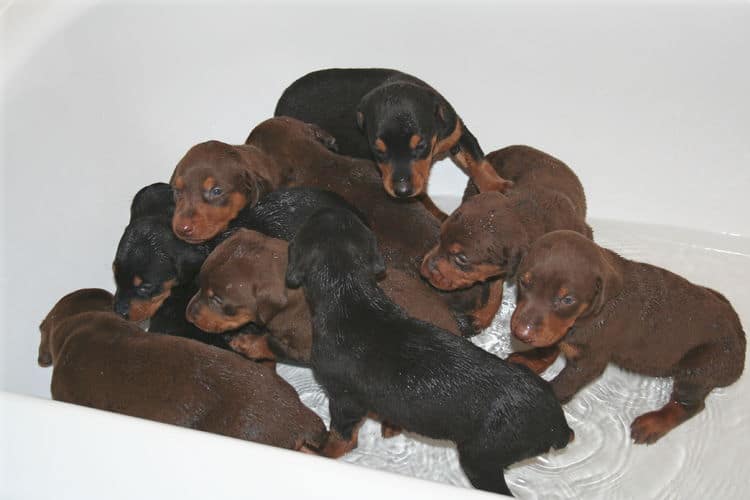 The dry "cycle" !



_______________________________________________________

Introduction to FOOD!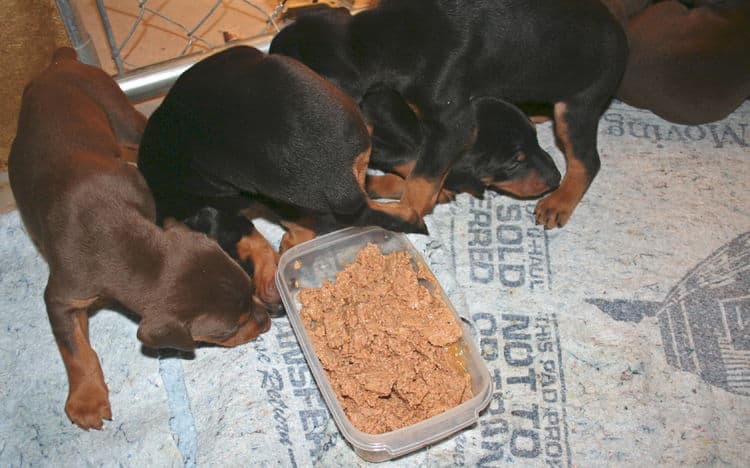 Something Smells Good!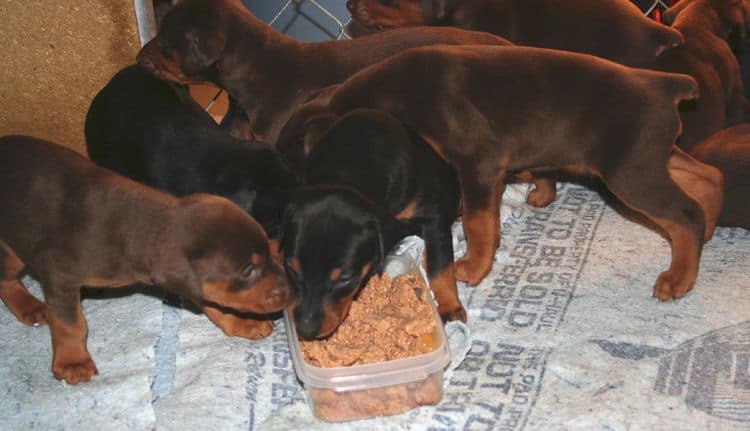 Checking out the mushy stuff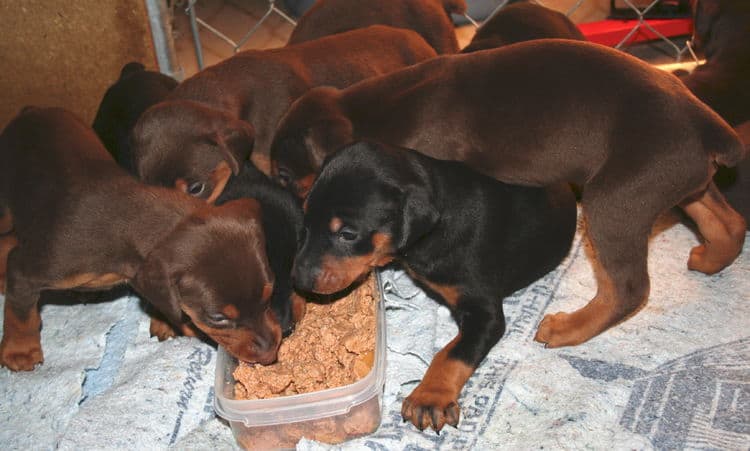 The first few to give it a try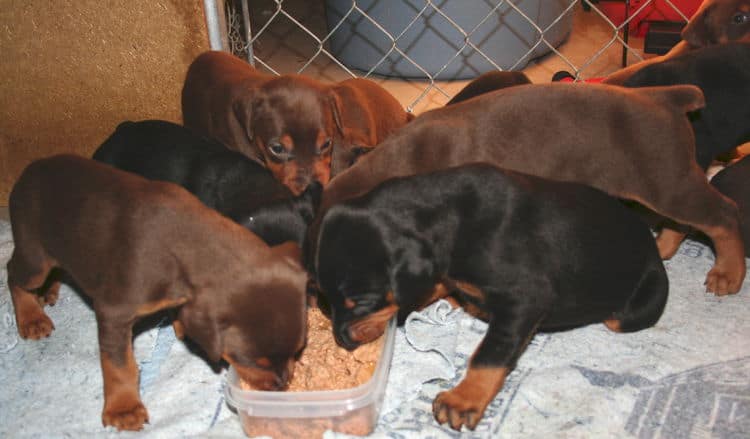 Getting more serious about it!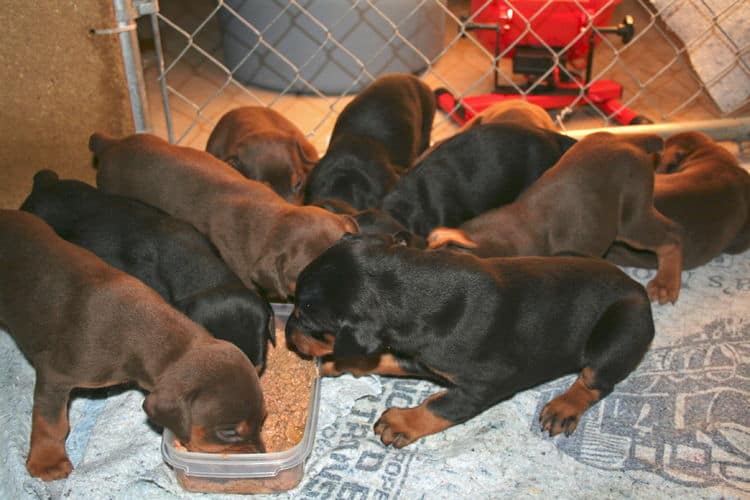 A little more interest stirring up ..
Note the pups in back trying to figure out what
they are smelling and where it is coming from!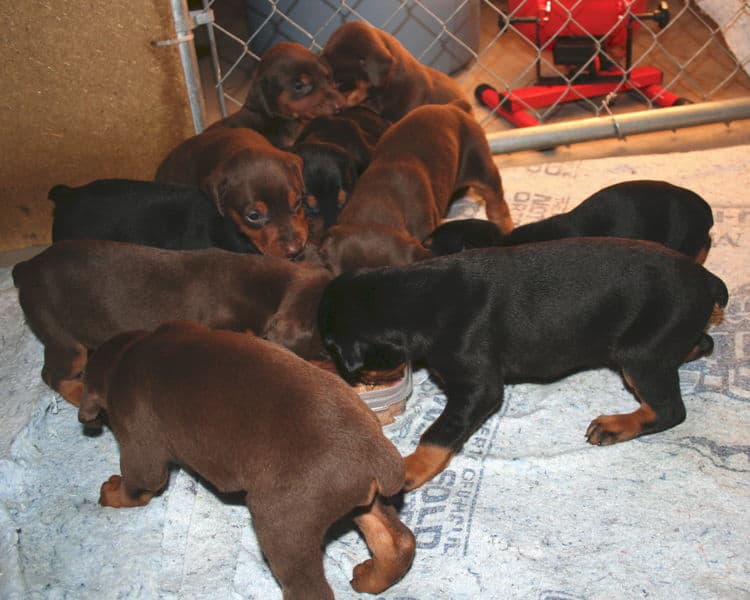 Others are now giving the smelly stuff a try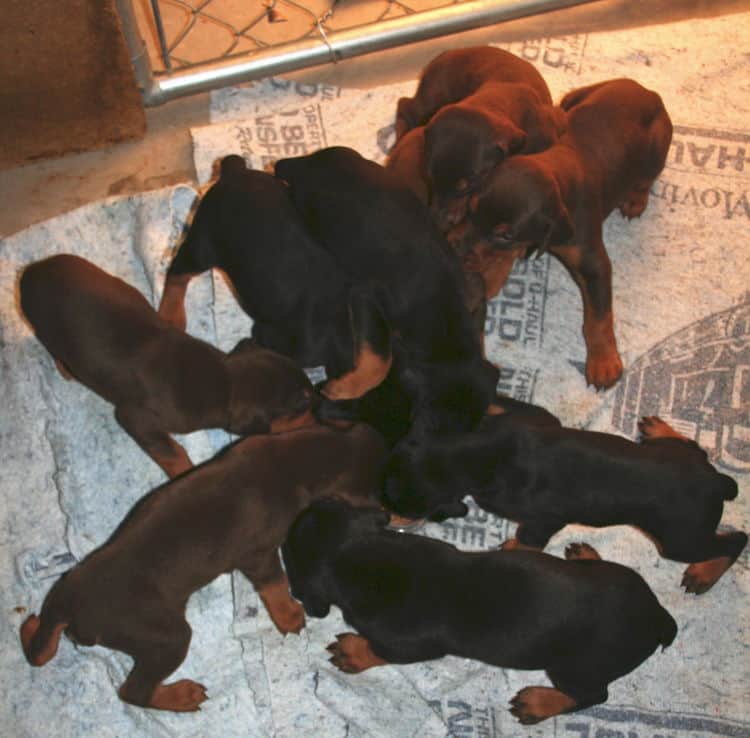 More have now figured out this stuff ain't bad!
Note the stance of their bodies - starting to go at it!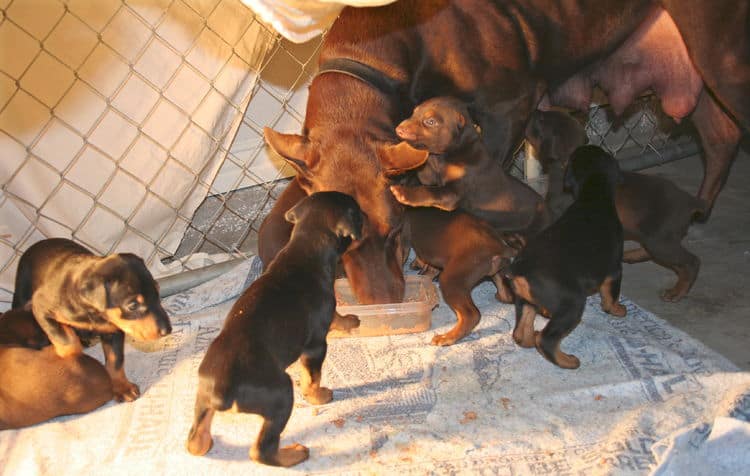 One clean up job mom doesn't mind!

________________________________________________________

HAPPY EASTER!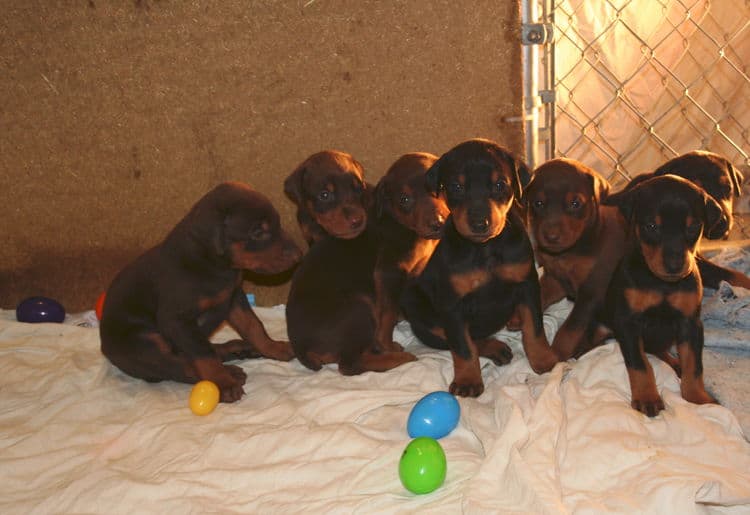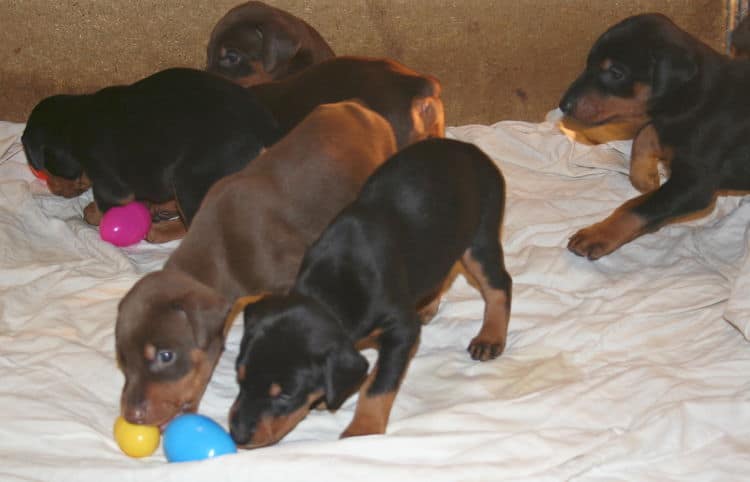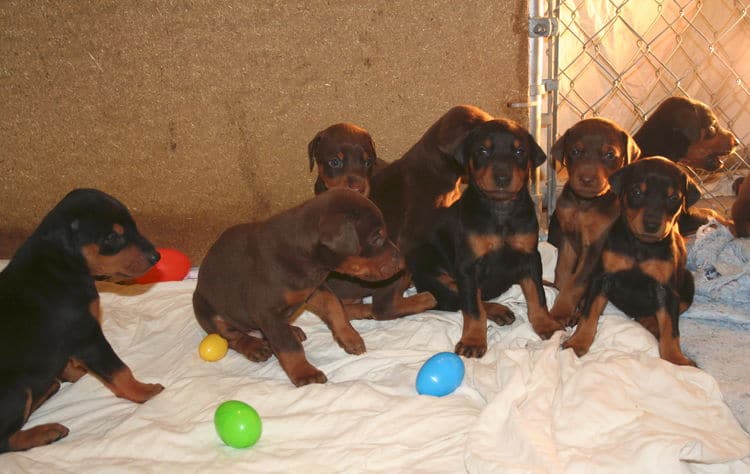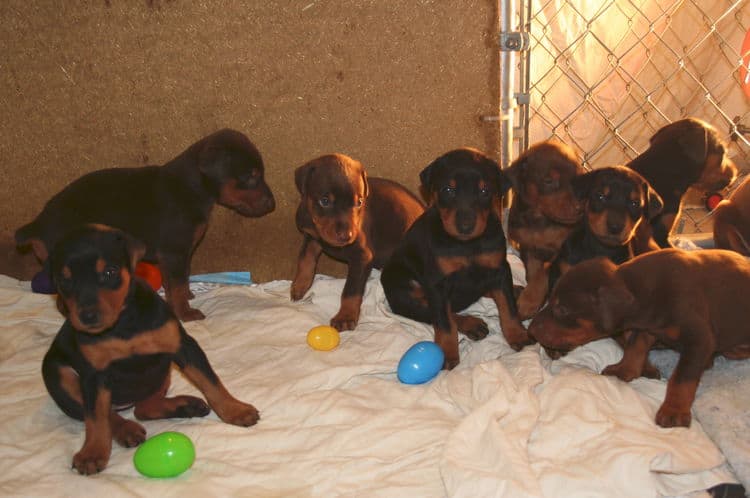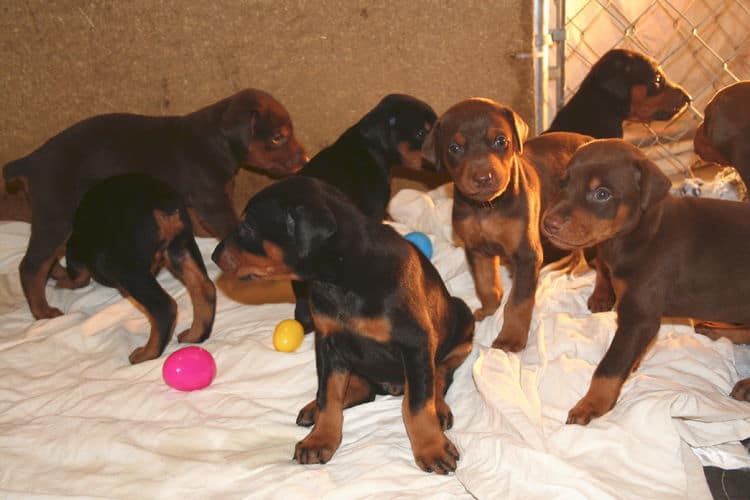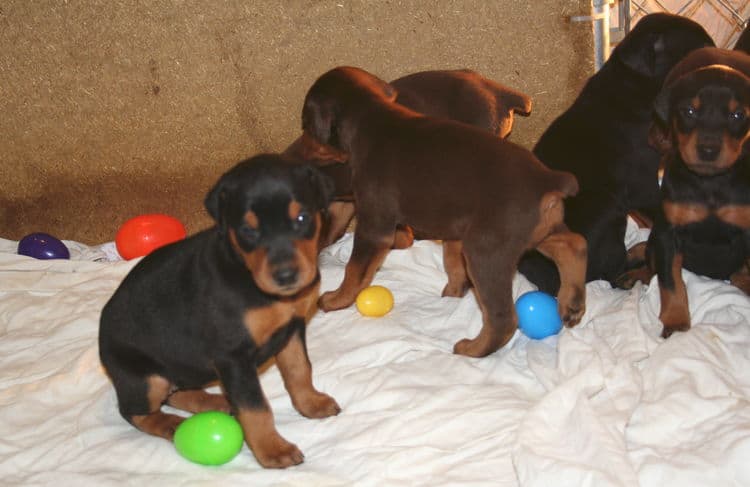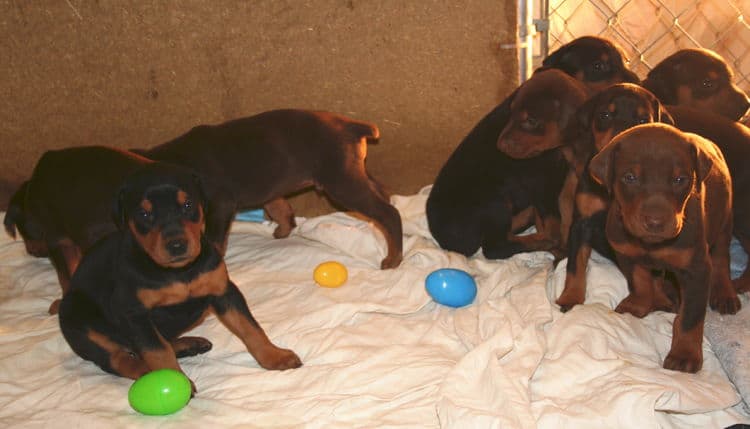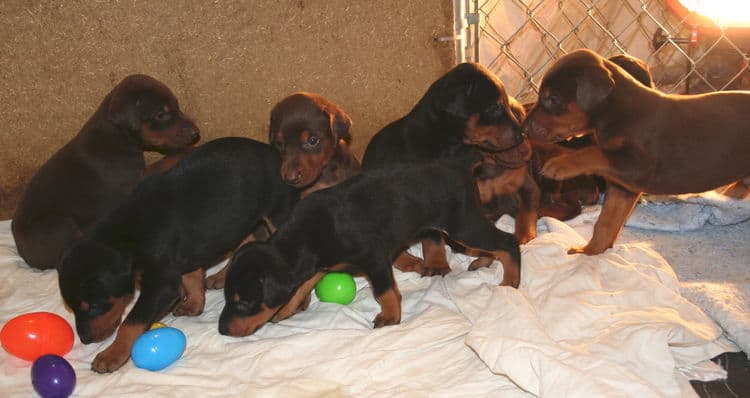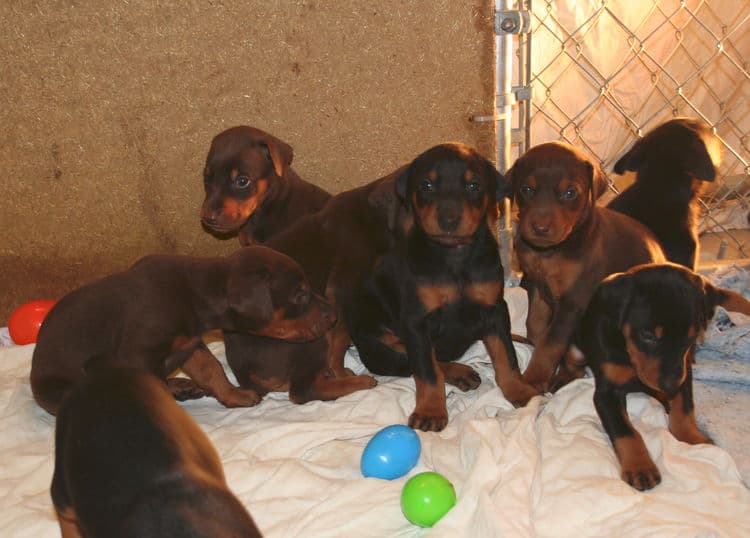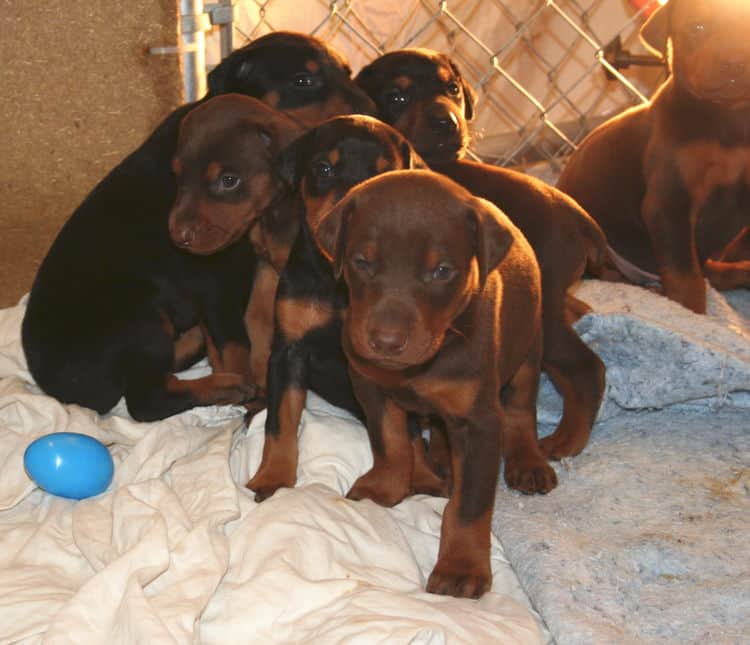 April 5, 2007 -
Noticing the pups are gaining more confidence
and getting more of an exploring nature about them.
April 6, 2007 -
Mom is now showing signs of the beginning of the weaning process.
April 7, 2007 -
Introduced to "real" food today.
---
Find a New Home for Your Dobe
Doberman Rescue Organizations
All Content Copyright © 2000-2010 GarrettsDobermans.com.
All rights reserved.