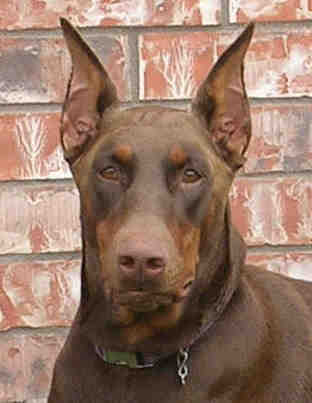 Garretts' Dobermans .com
Welcome to Garretts' Doberman Puppy Site!

Scarlett's 3rd Litter's 1st Week

This is an exceptional litter. In one week's time, they are pulling themselves up and staggering along on all four. There is a noticable difference between two pups - one red male is showing to be the largest. One black female is the "runt", but she is a strong little thing and is an EATER! See below ..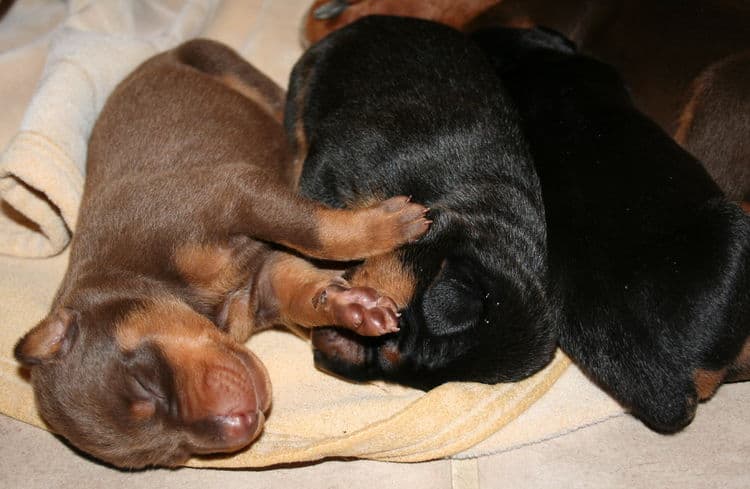 1st five pictures on March 20 ...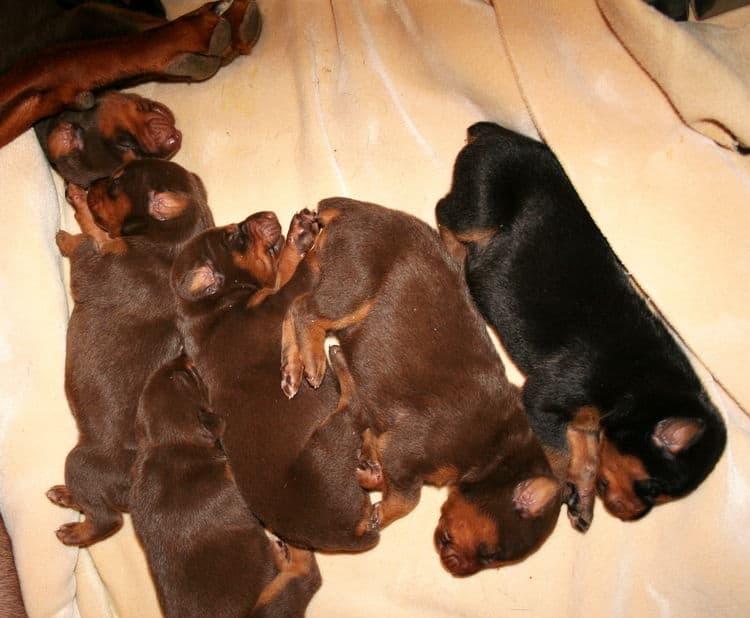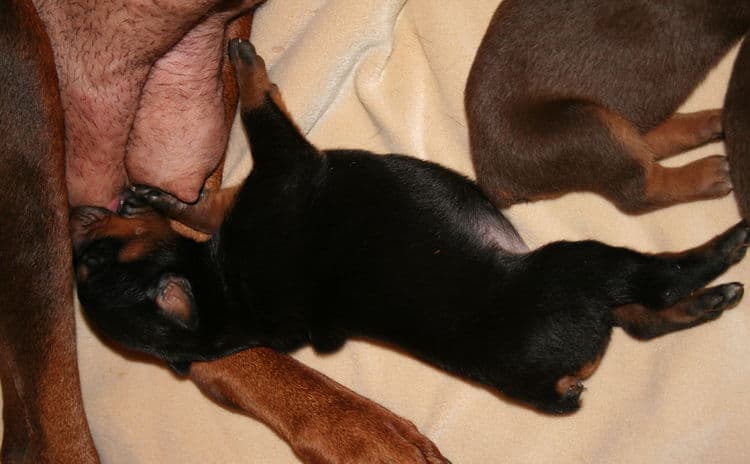 The little black female that loves to eat!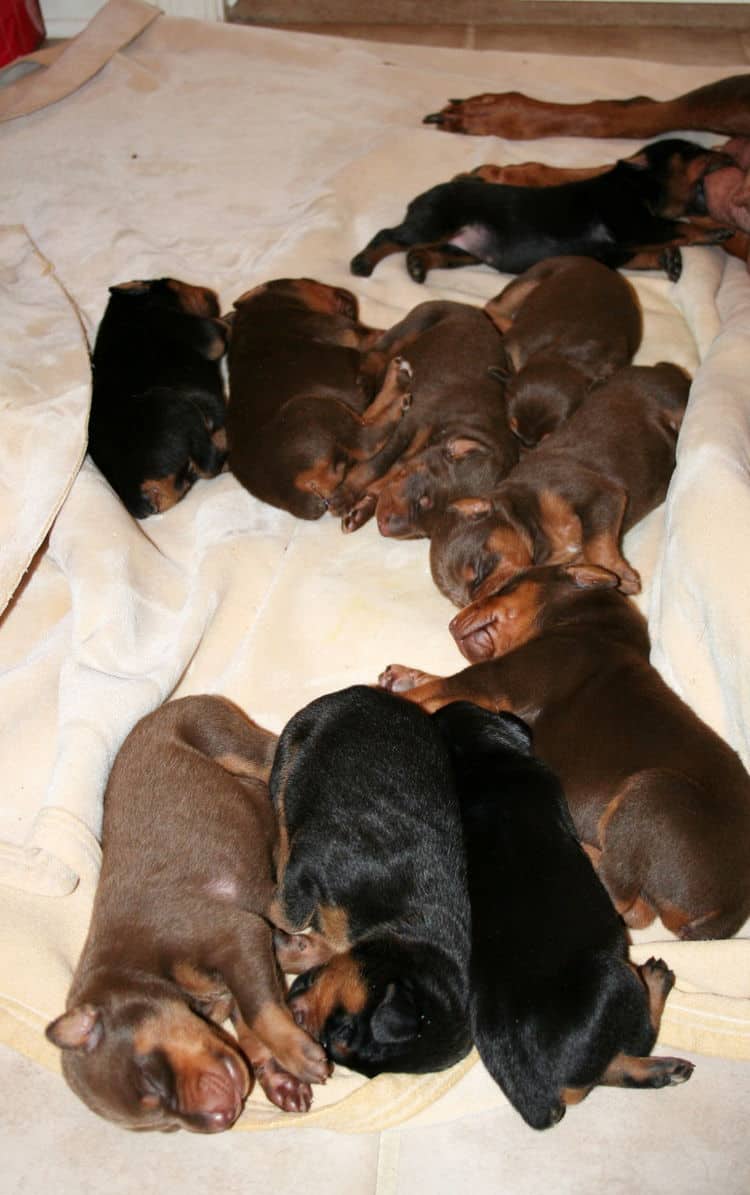 All 10 pups -- little female in back, you guessed it .. eating.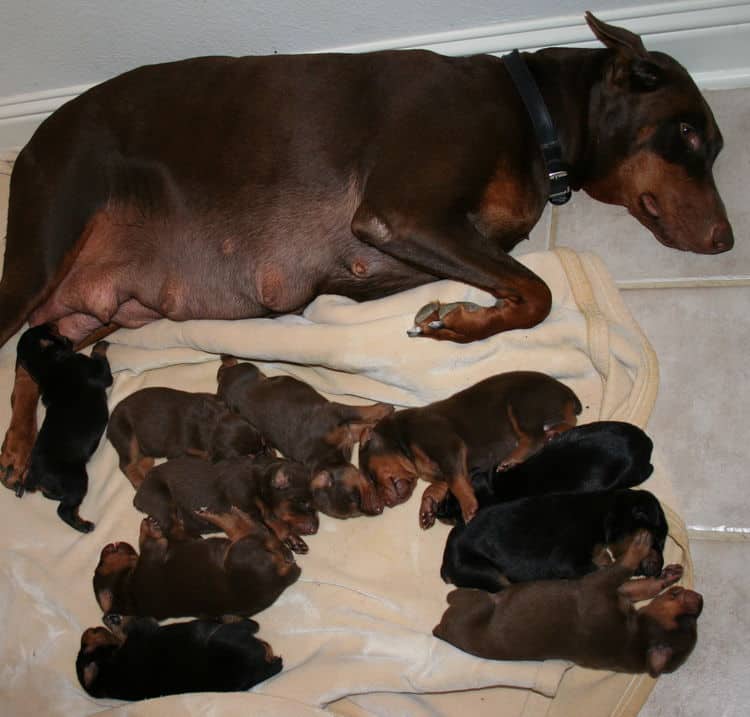 Next seven pictures on March 22 ...



All 10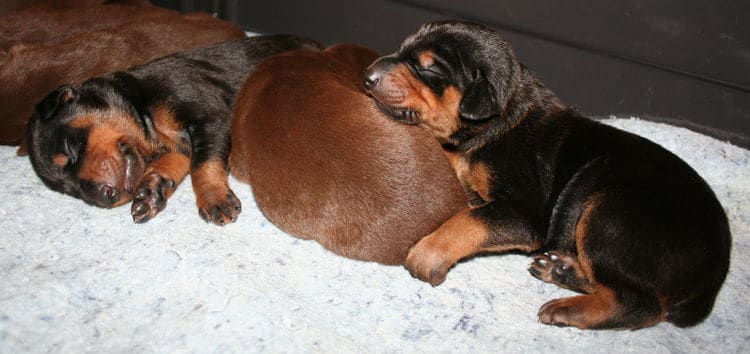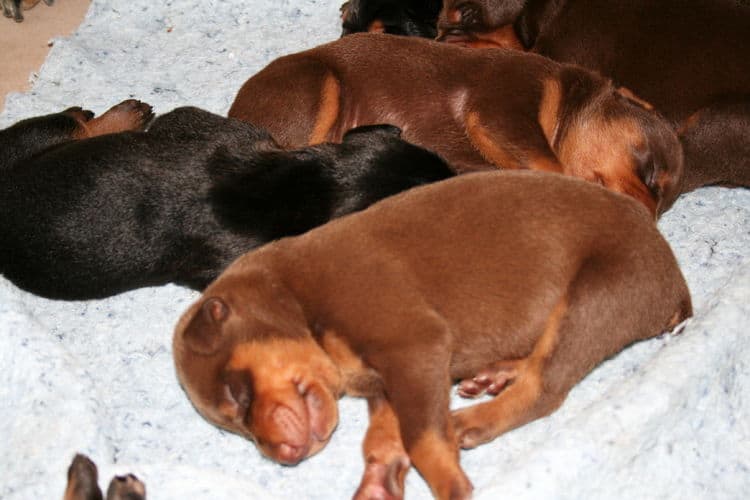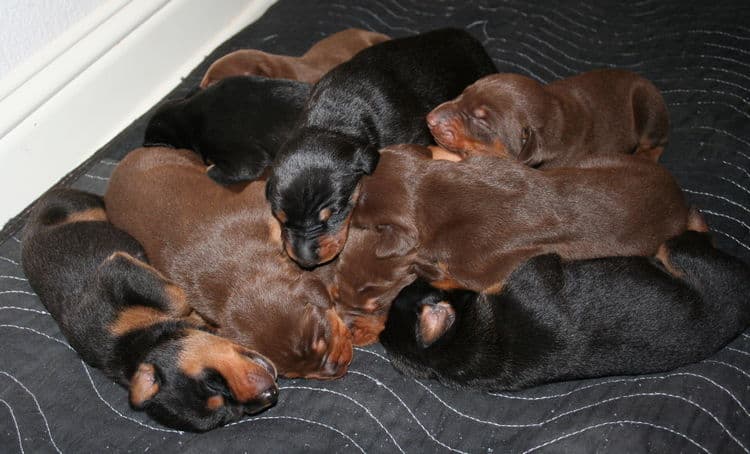 "Puppy" pile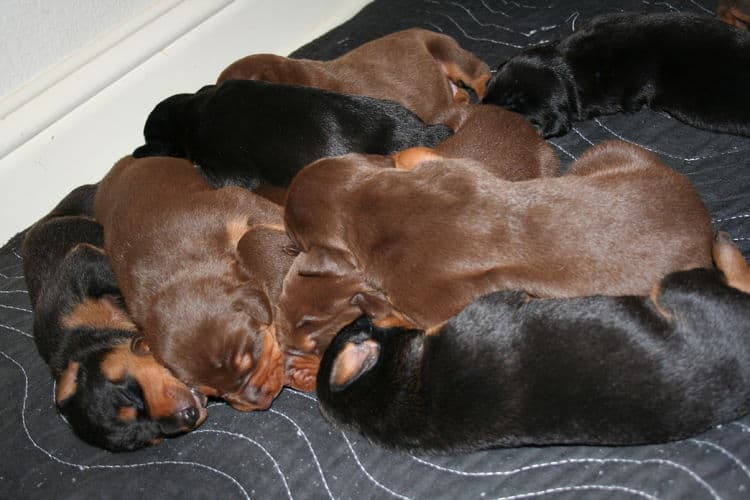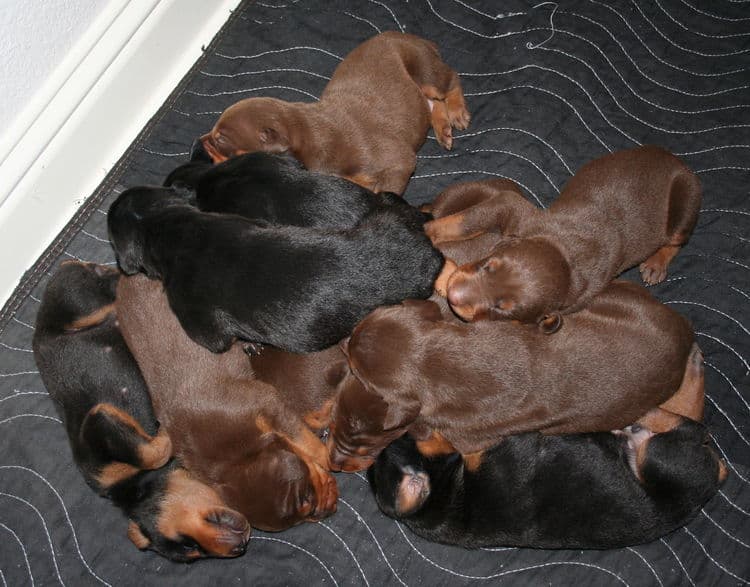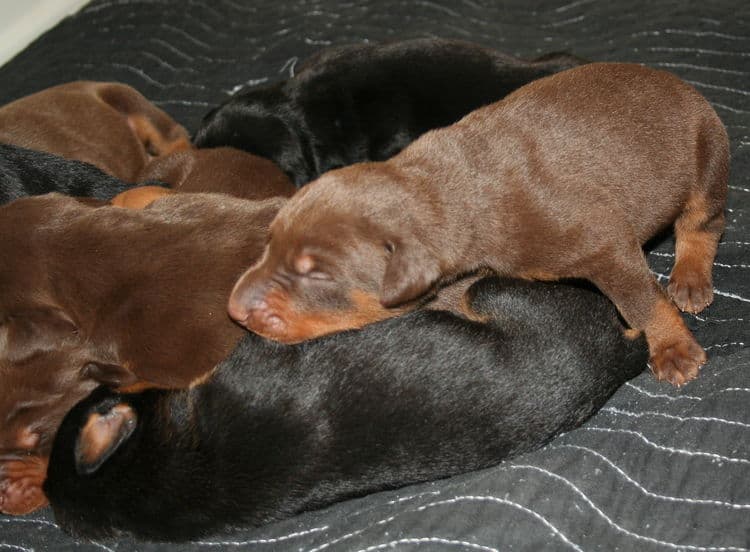 On the 23rd, we had a friend visiting ..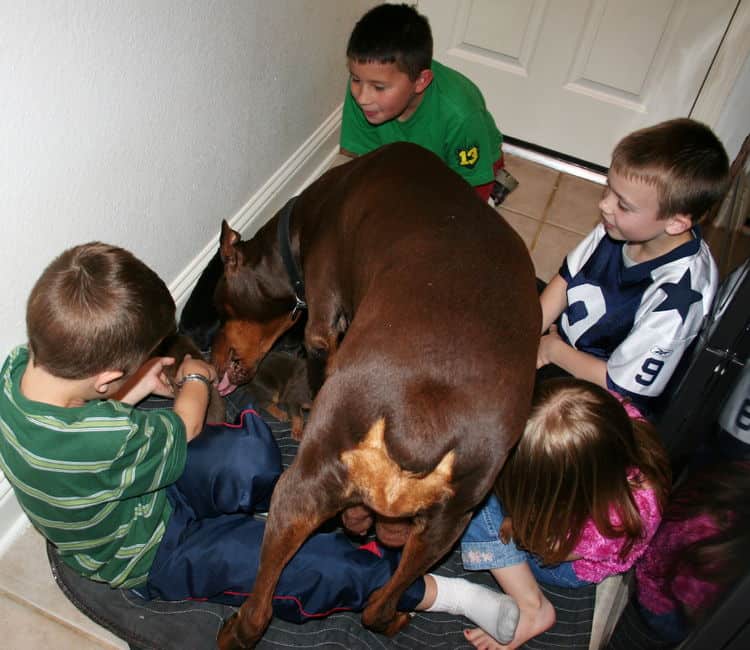 the pictures say it all ..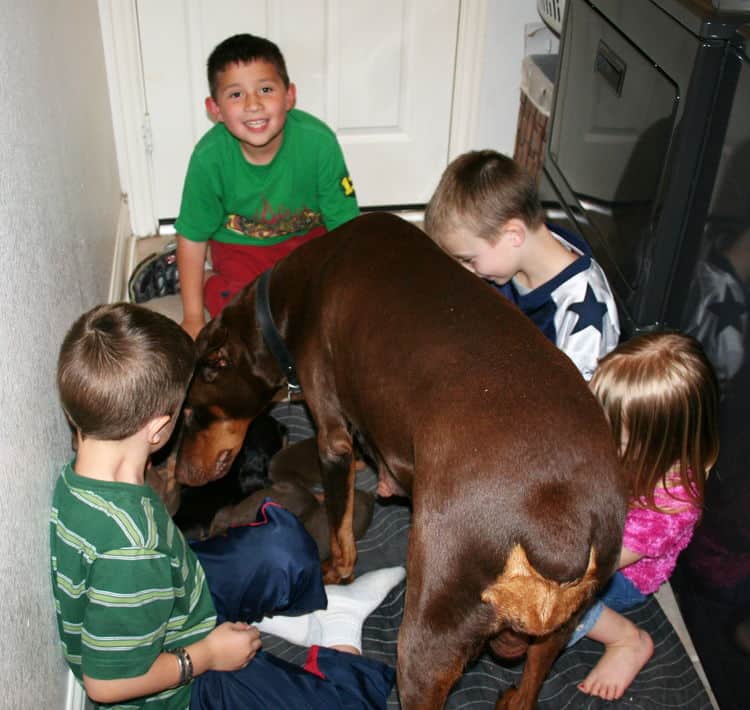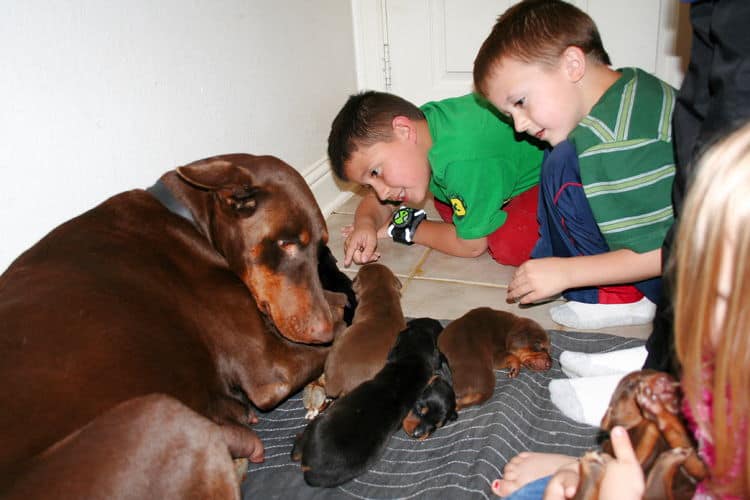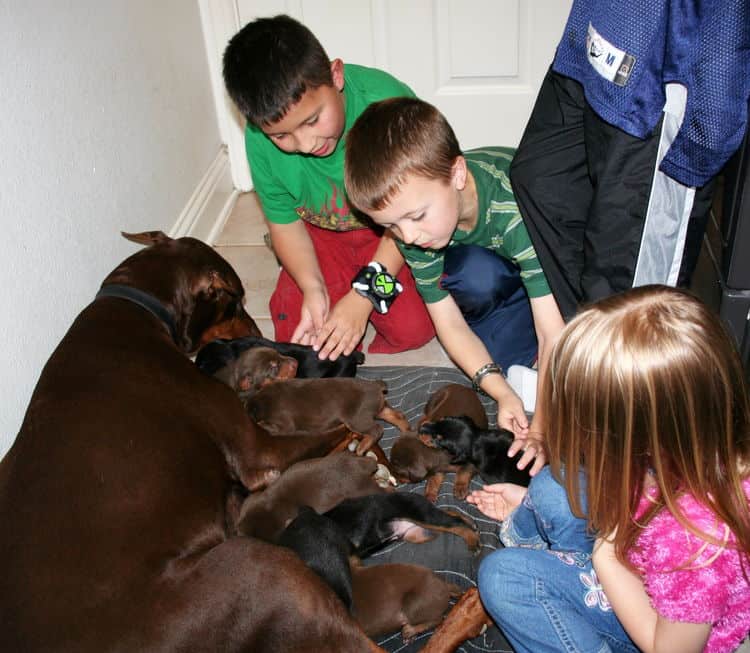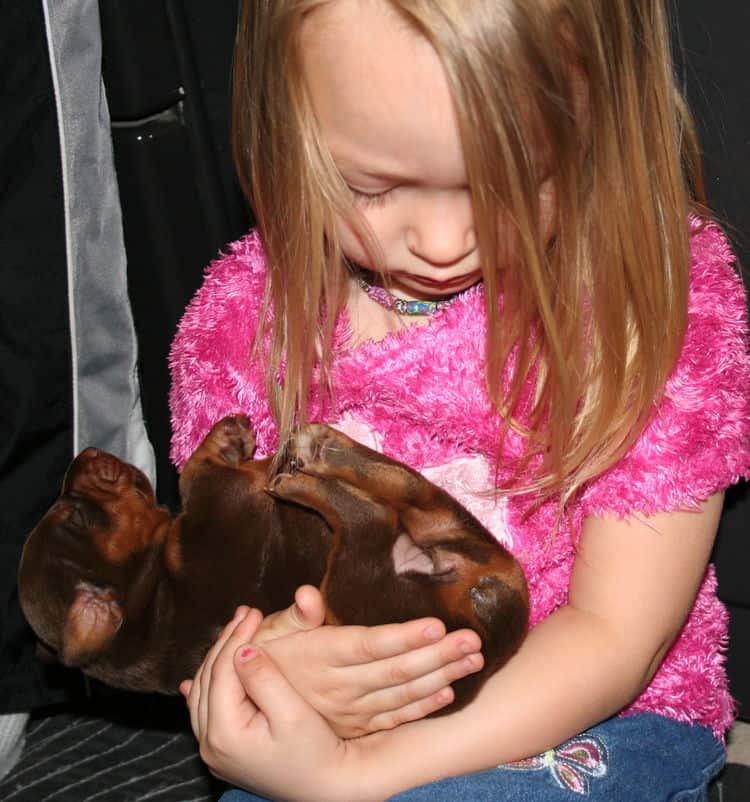 Rocking the sweet baby


March 23, 2007 -
The pups' eyes started to open today.

March 24, 2007 -
Ears are starting to open, but they are not hearing yet.
Eyes are more open today, however they are not seeing much yet.
Pups are practically walking by the end of this day - AMAZING!

The pups's had some vistiors today. A local couple stopped by
to meet us, Scarlett, and the pups.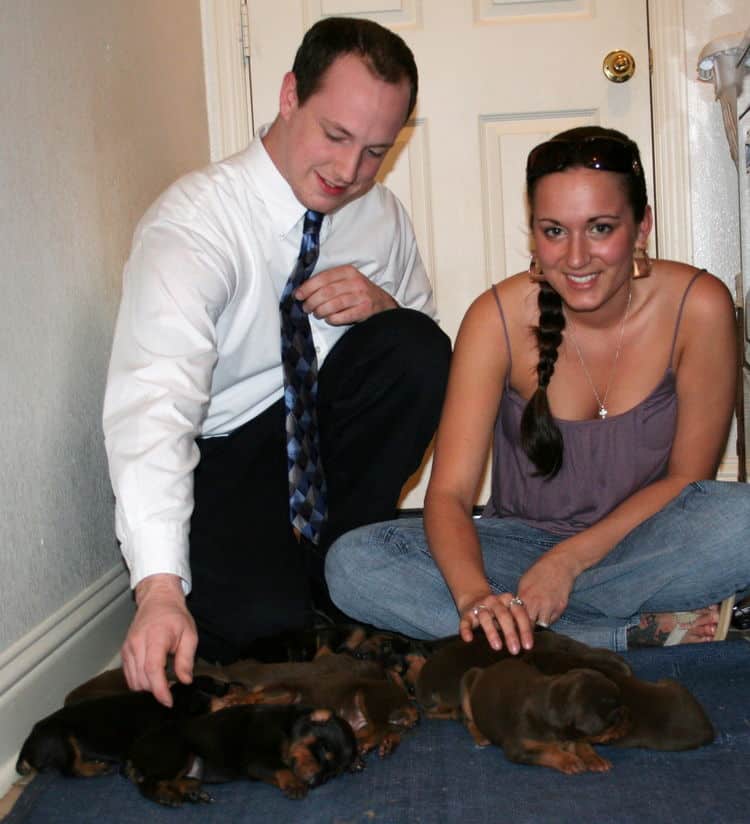 ---
Find a New Home for Your Dobe
Doberman Rescue Organizations
All Content Copyright © 2000-2010 GarrettsDobermans.com.
All rights reserved.