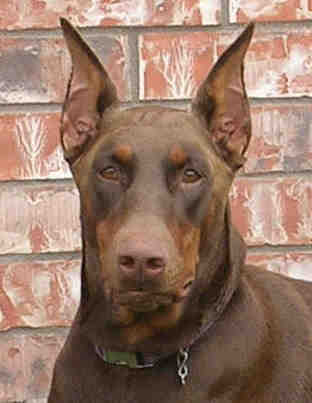 Garretts' Dobermans .com
Welcome to Garretts' Doberman Puppy Site!

Peppy's 1st Litter's 7th Week
Sunday after the pups turned 7 weeks old, I drove out to the Busters' and picked up the pups. So, 6 pups had to say goodbye to their mom and wonderful caretakers.

My kids were really happy to see me bring more pups home. And, the wierd thing is, Aggie acted as if she knew these pups were her grandbabies - really!

The very next day, I took two pups to our vet for the ear cropping. The owners arranged to pick up those pups the day after the procedure. So, we really didn't get much time with those two (purple tagged female and no tag male). The blue tagged male also got to go into his home on Tuesday. Those were the only pups to go into homes this week.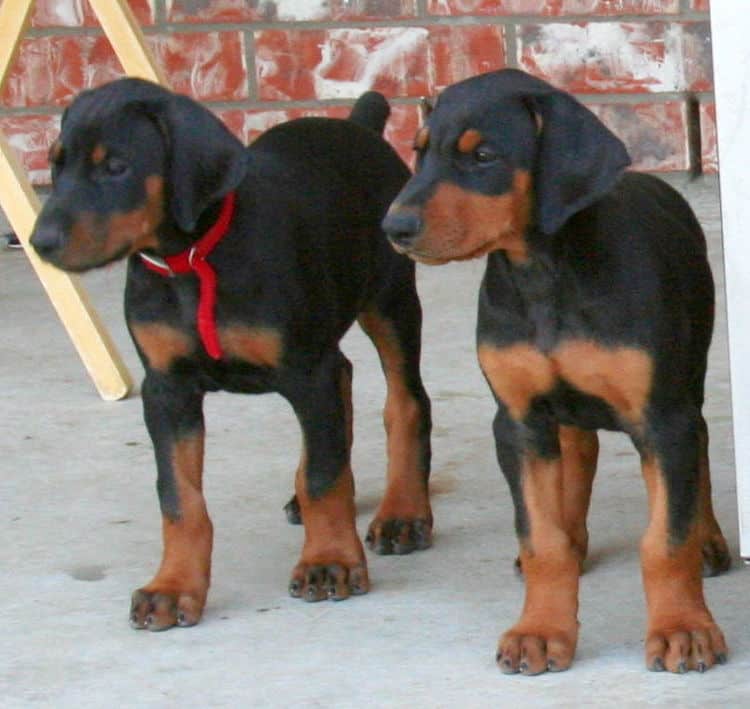 Red tag Female (left); No tag Male (right)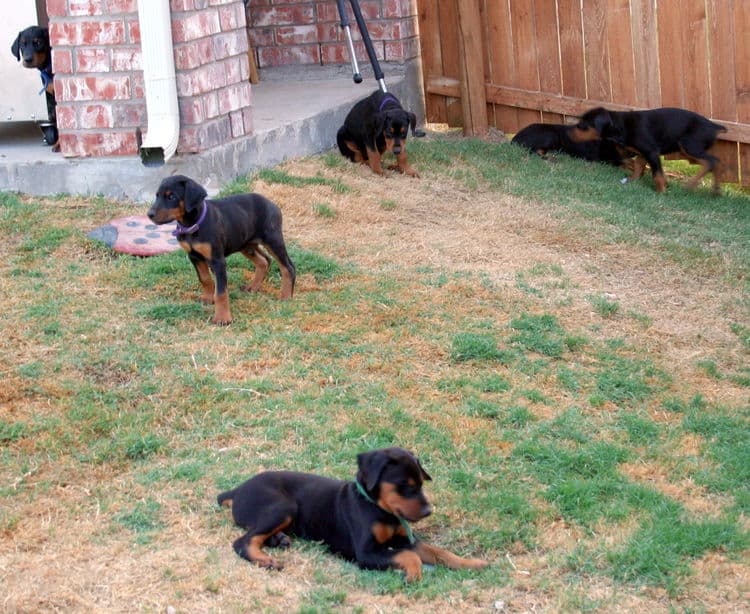 The morning before I take the two pups in for ear cropping.

[Notice all 6 pups in picture.]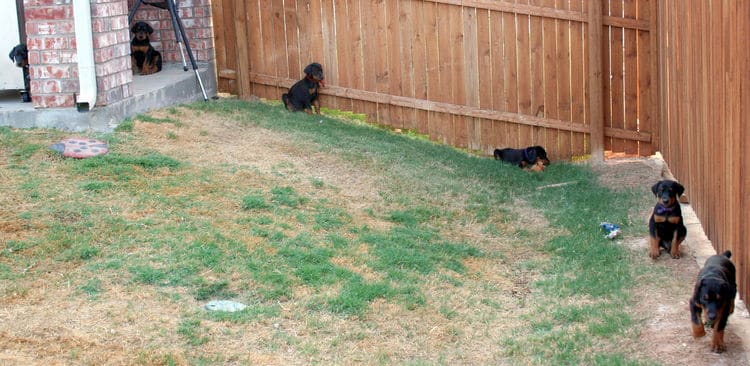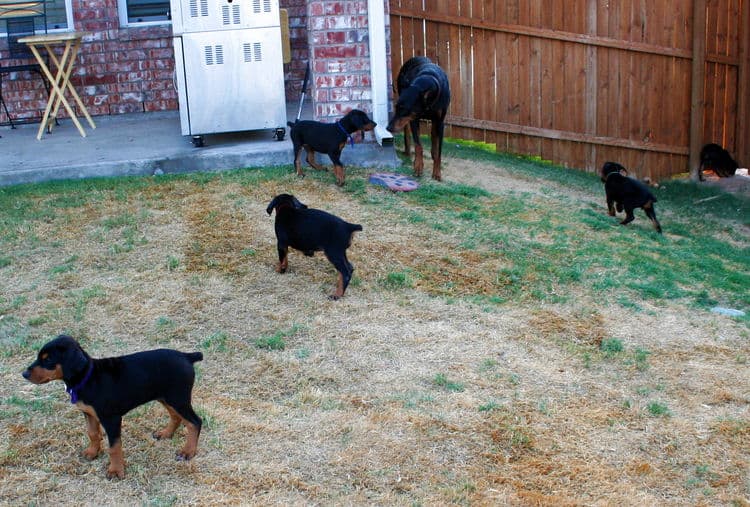 The pups' grandmother, Aggie, is EXTREMELY interested in them!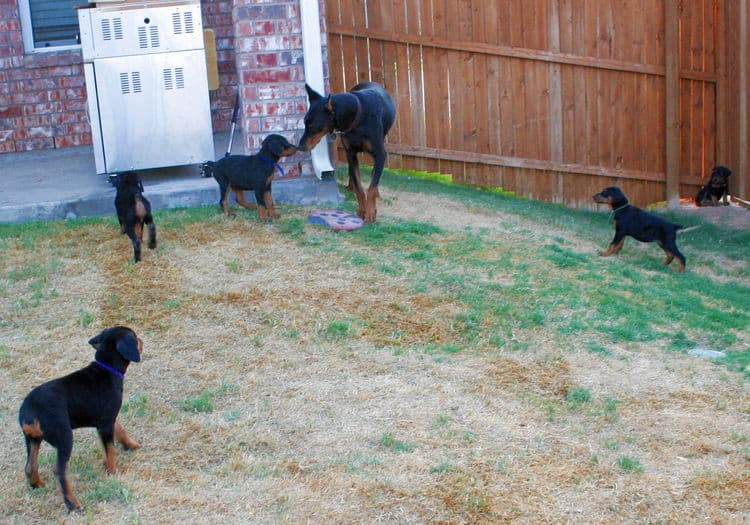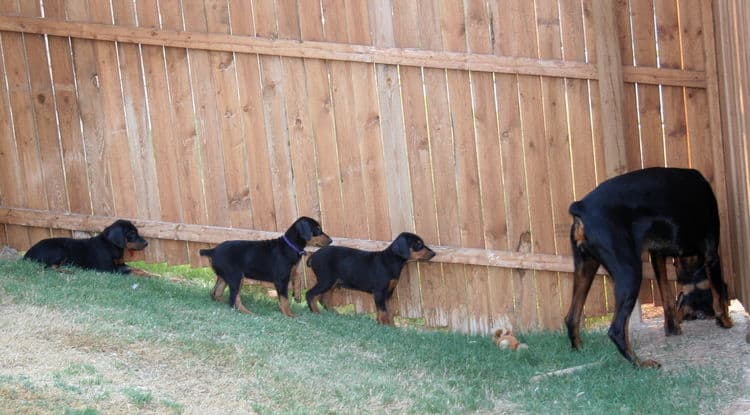 "You go up to her."
"No, you go up to her!"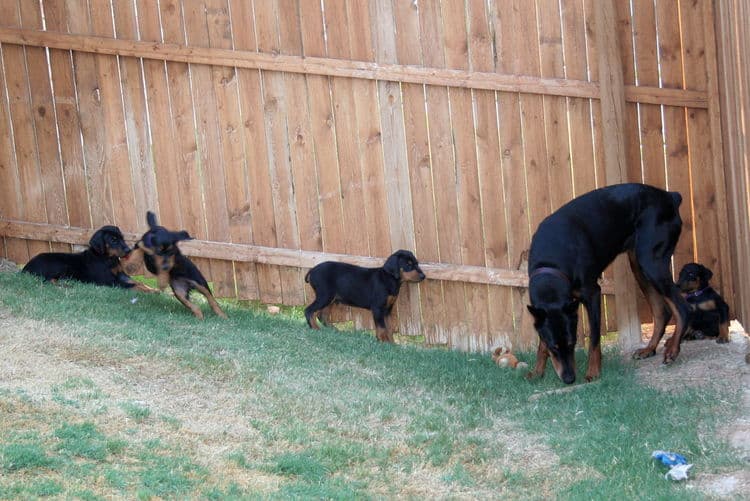 Can anyone tell me what the pup on the left is doing? Ha!!
---
Find a New Home for Your Dobe
Doberman Rescue Organizations
All Content Copyright © 2000-2010 GarrettsDobermans.com.
All rights reserved.