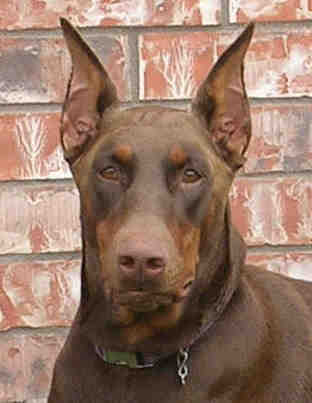 Garretts' Dobermans .com
Welcome to Garretts' Doberman Puppy Site!

June 2006 Pups' 8th Week
During the month of June 2006, there were two litters born:

June 26, 2006 to Guen and Harley.
June 30, 2006 to Peppy and Harley.

Two pups were available at the developmental stage shown on this page -- one from each litter and the Garretts took them for placement. That's why this development page includes both litters' links.

The red male is Guen's and the black female is Peppy's. The two pups have bonded during this week and enjoyed each other's company having just a little fun!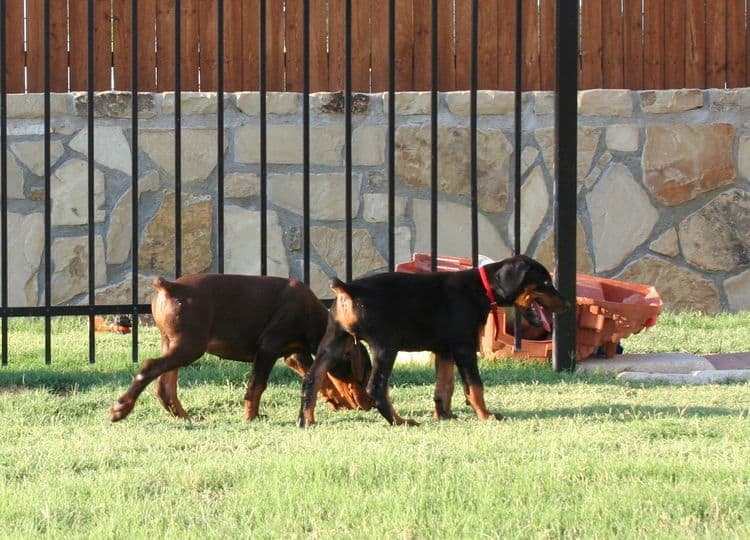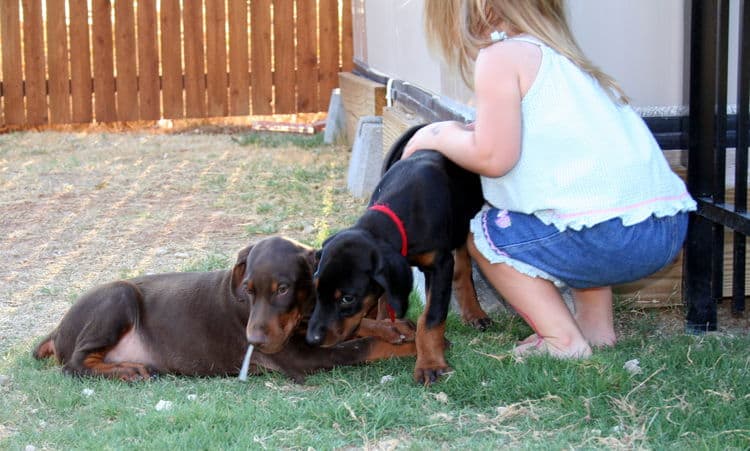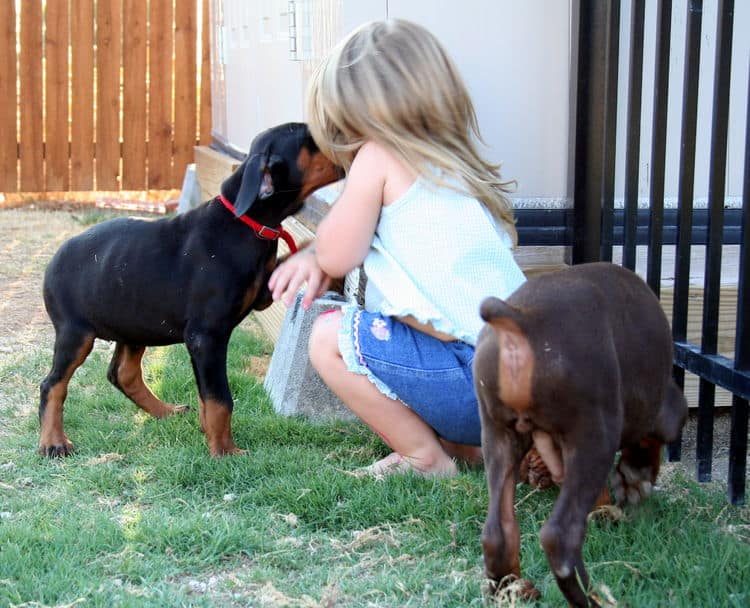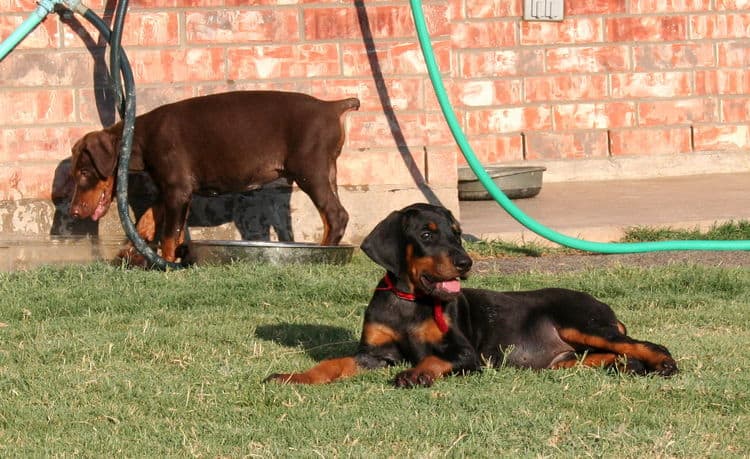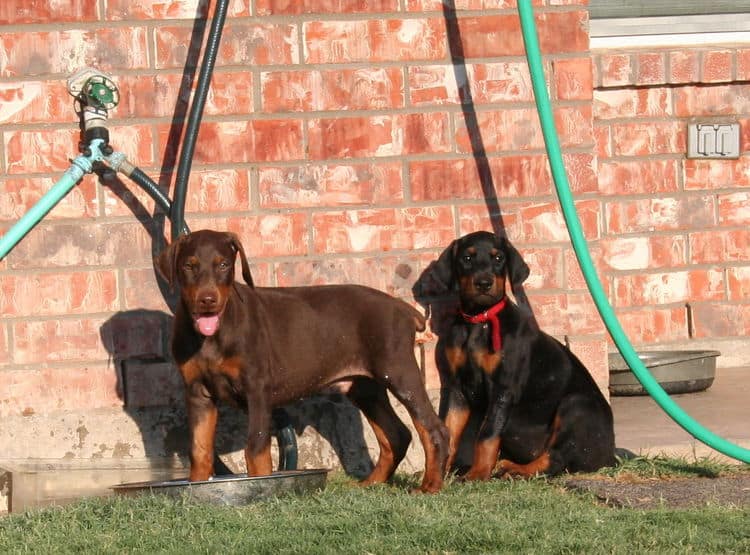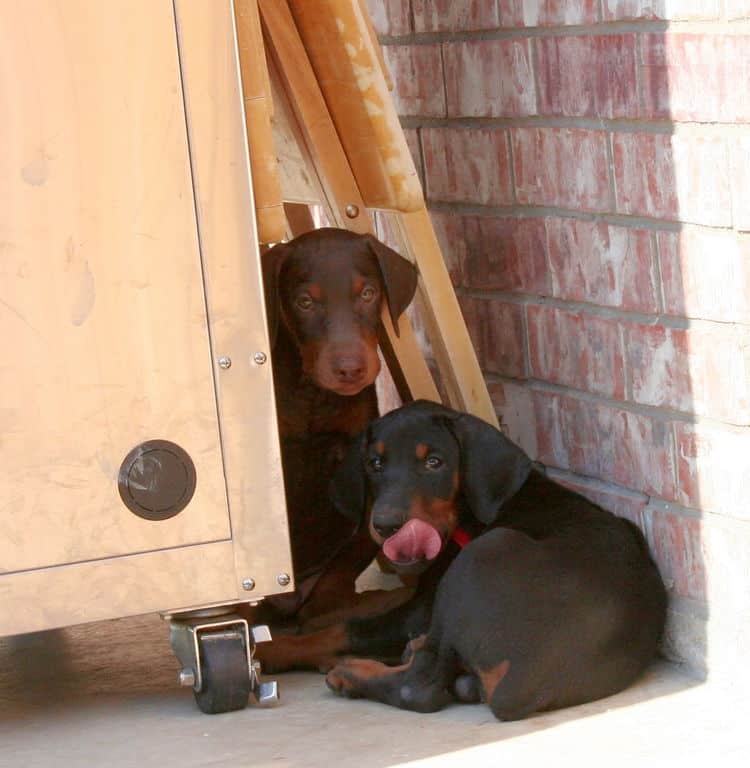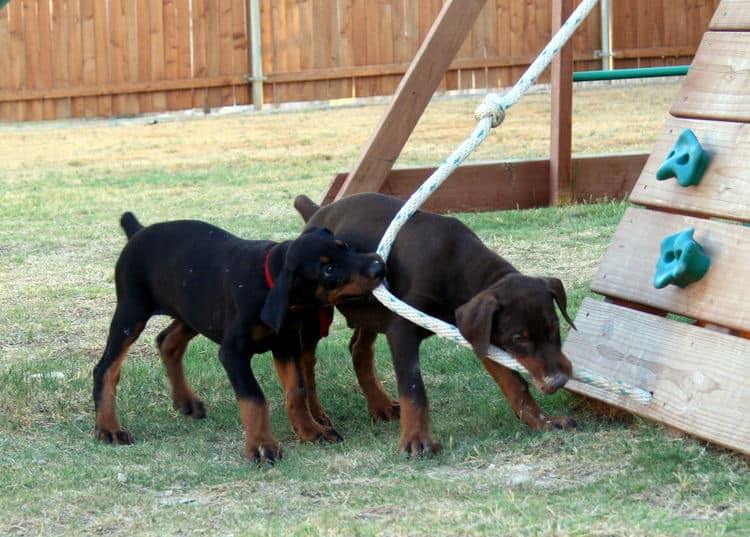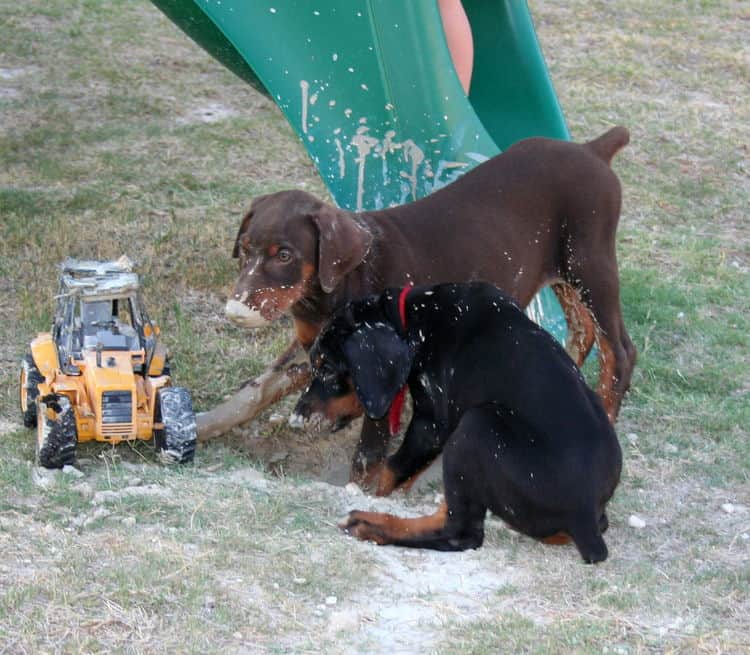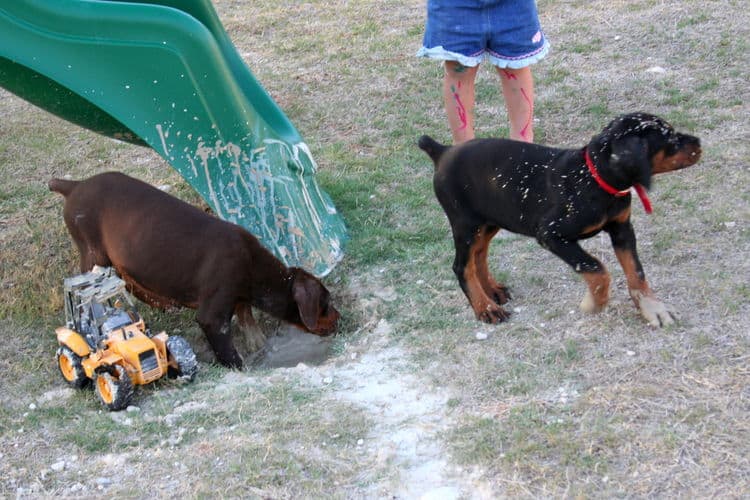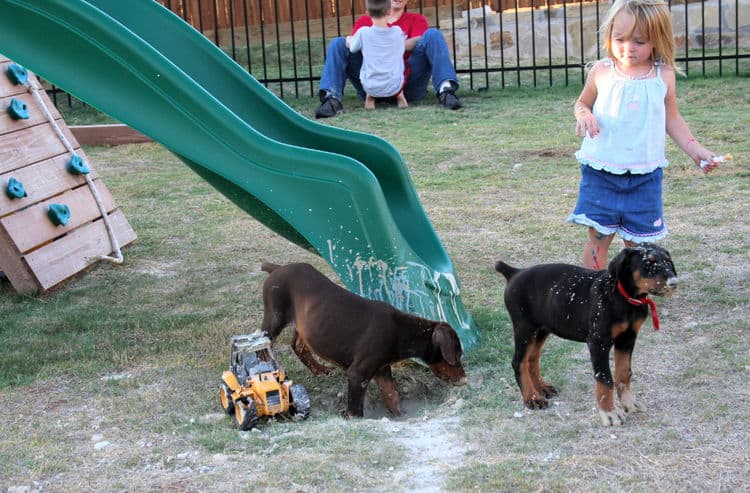 ---
Find a New Home for Your Dobe
Doberman Rescue Organizations
All Content Copyright © 2000-2010 GarrettsDobermans.com.
All rights reserved.