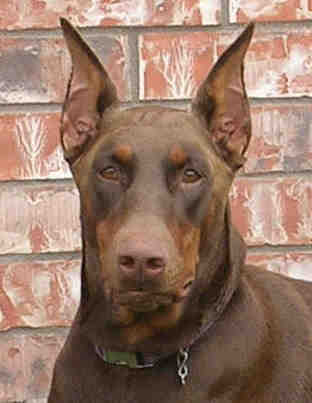 Garretts' Dobermans .com
Welcome to Garretts' Doberman Puppy Site!

Peppy's 1st Litter's 5th Week
My three kids and I went out to the Buster's this week to meet the pups. The kids had a blast, of course. They haven't been on a "real" ranch before and the setting is just too cool!

And, talk about a great family! These pups are receiving lots and lots of love and attention as you will see in the pictures below. The one thing that really struck me when I first saw the pups is that they are all stocky .. and beautiful! The black male tagged black seems a little bigger than the others. But, there isn't that much noticable difference in their size at this point.

I tried to capture several different moments in the pictures below .. so there are a lot on this page. Enjoy!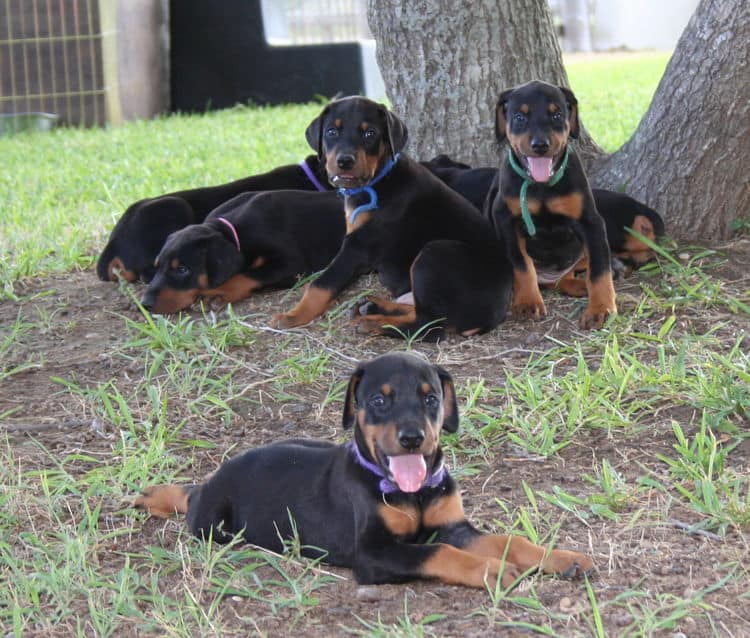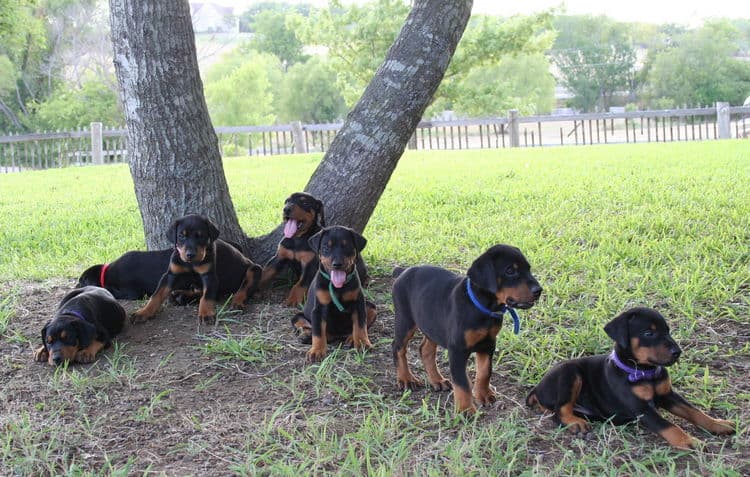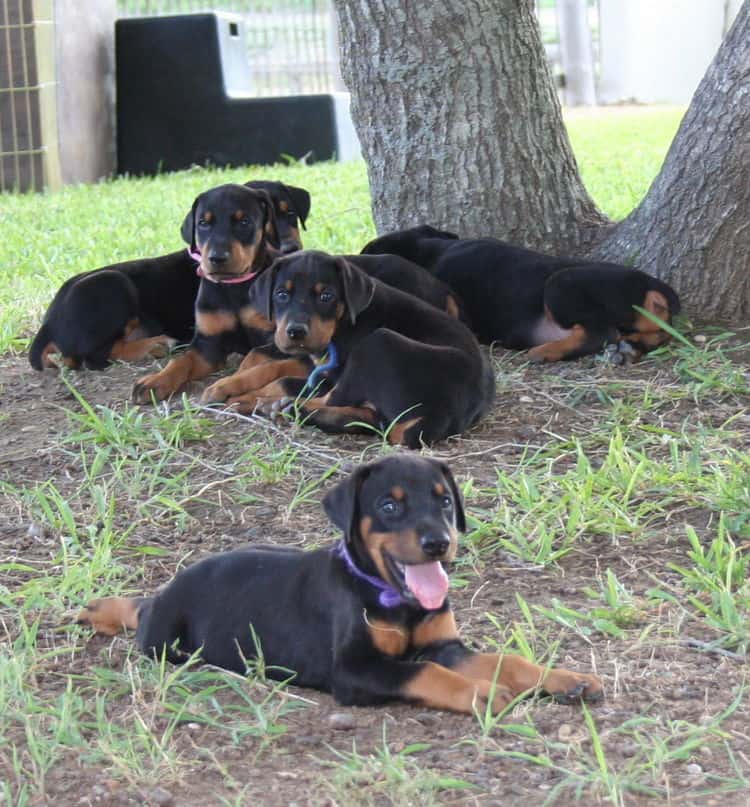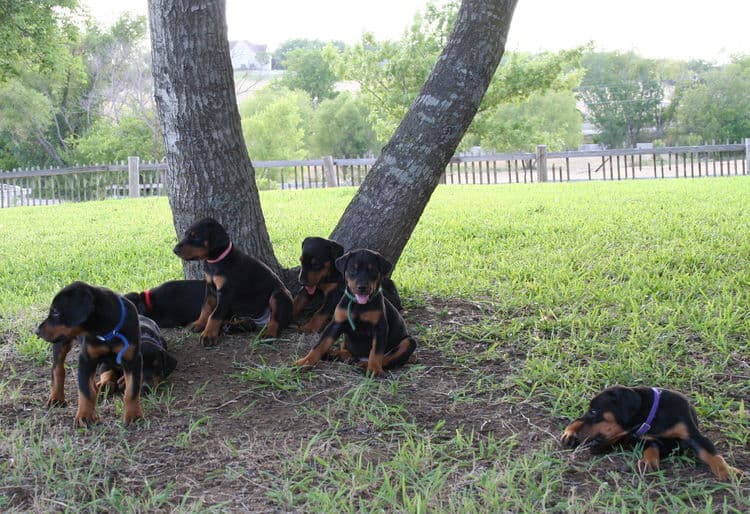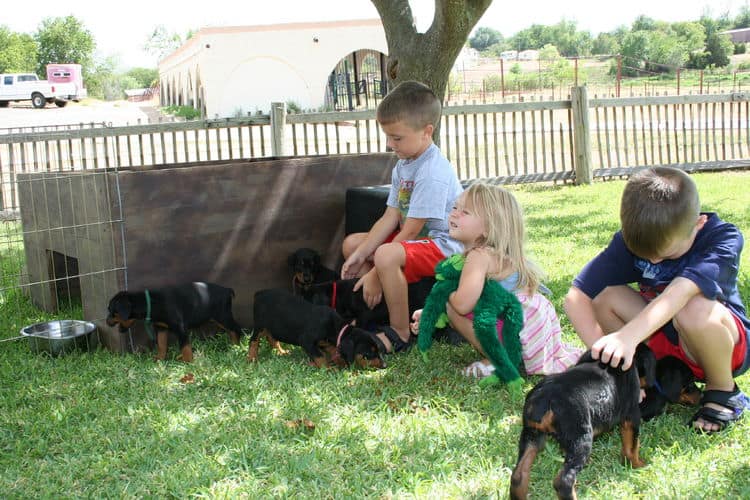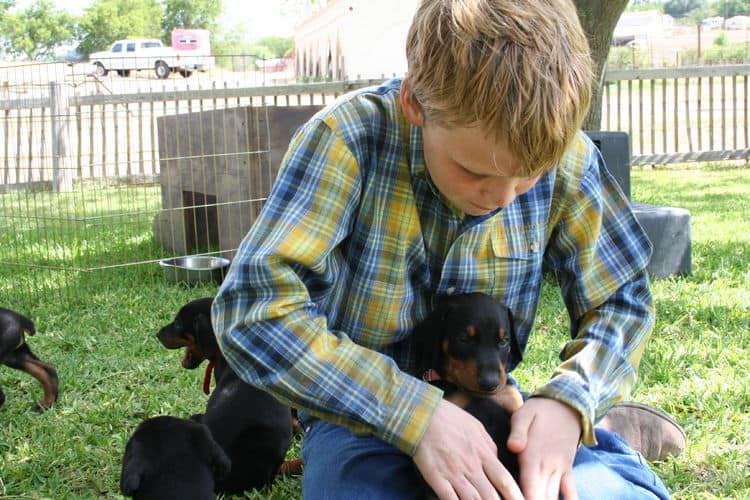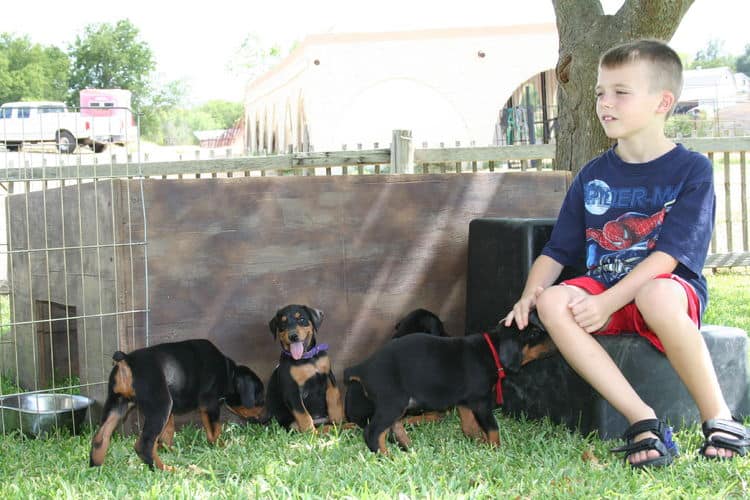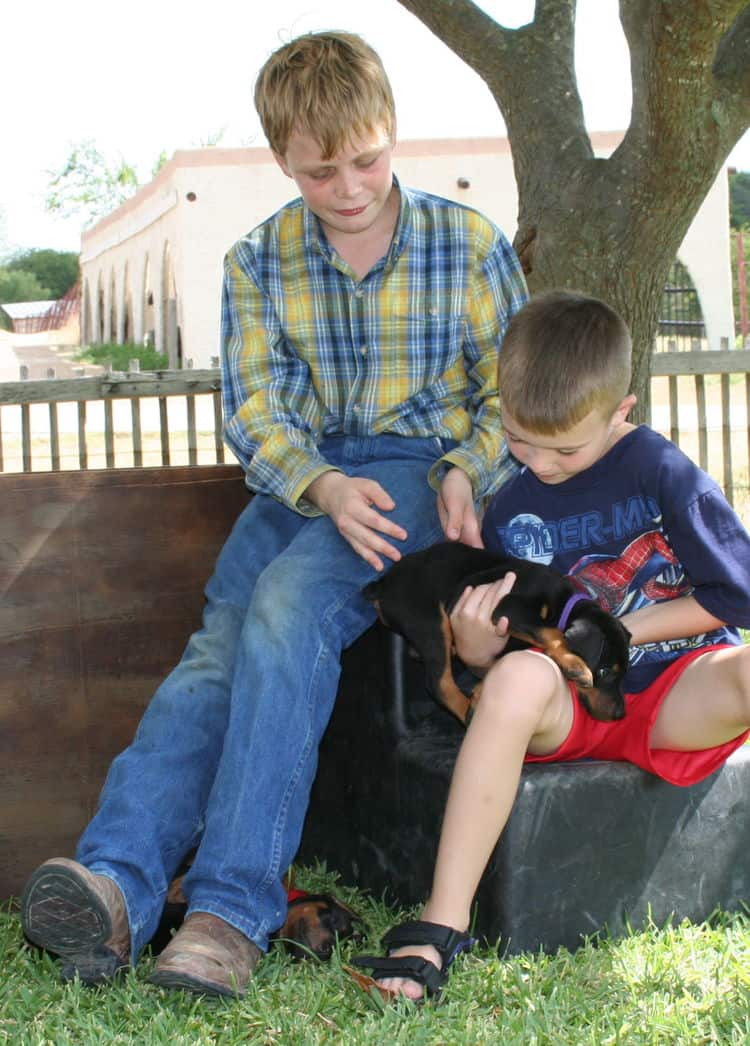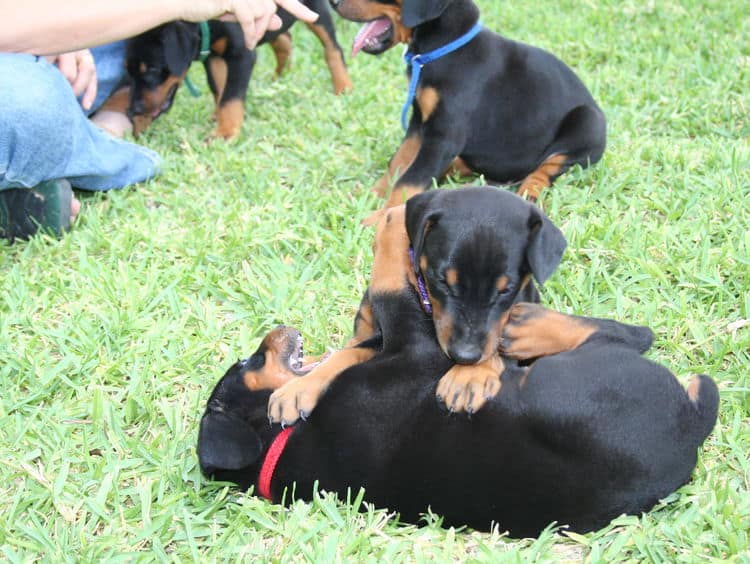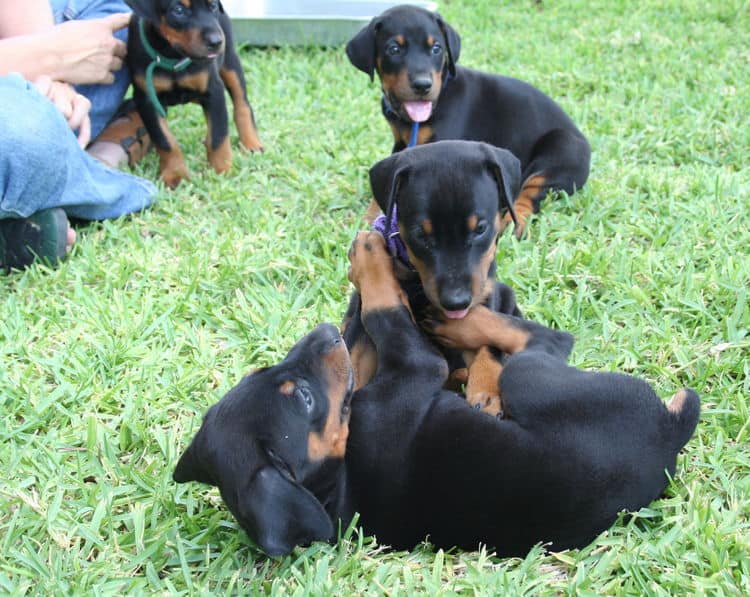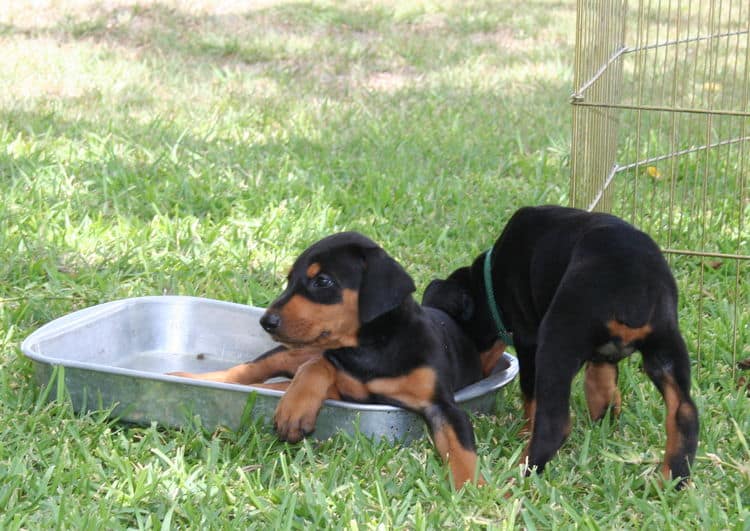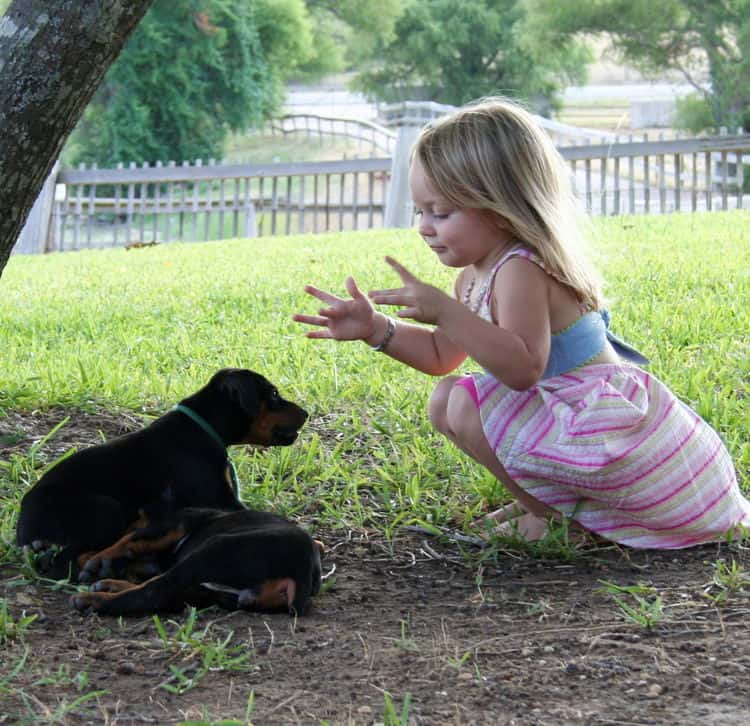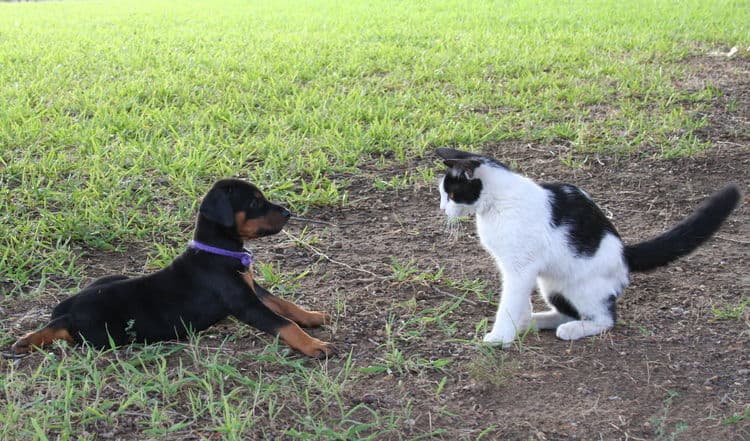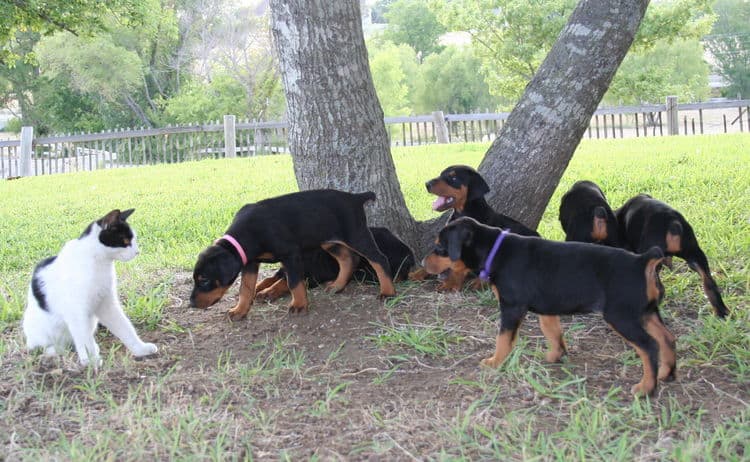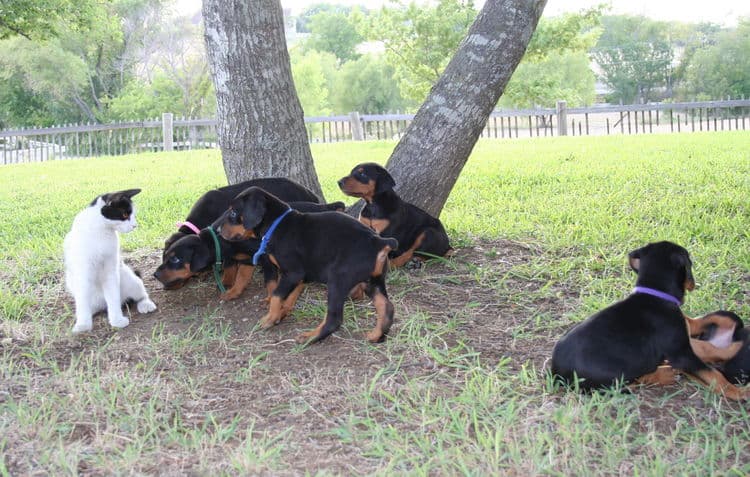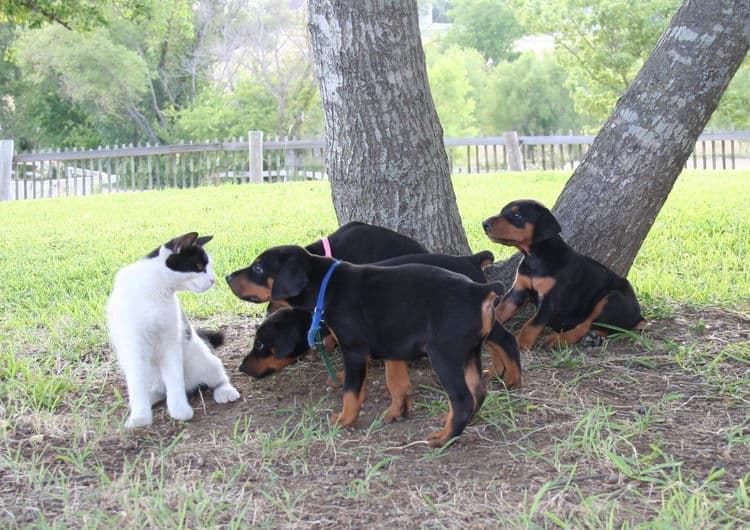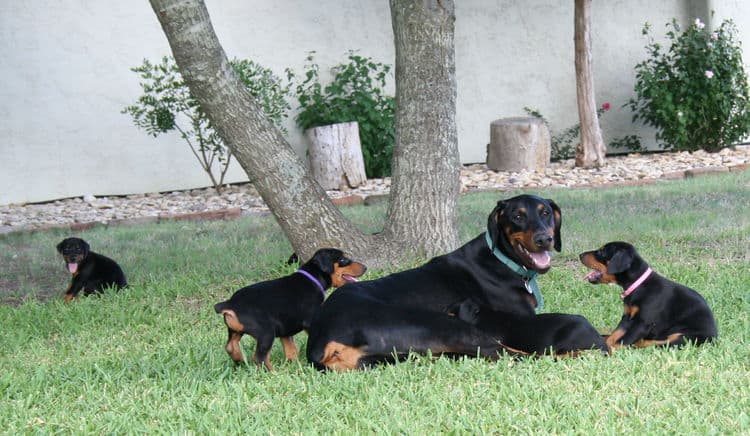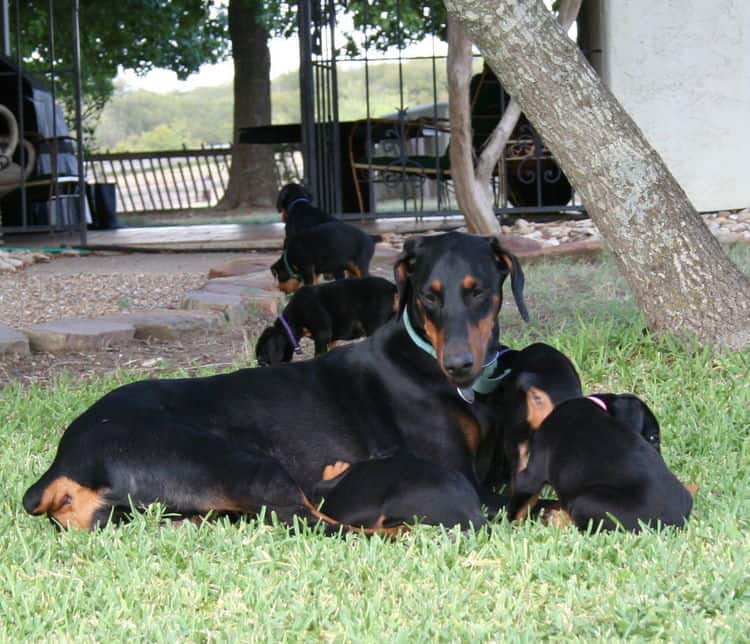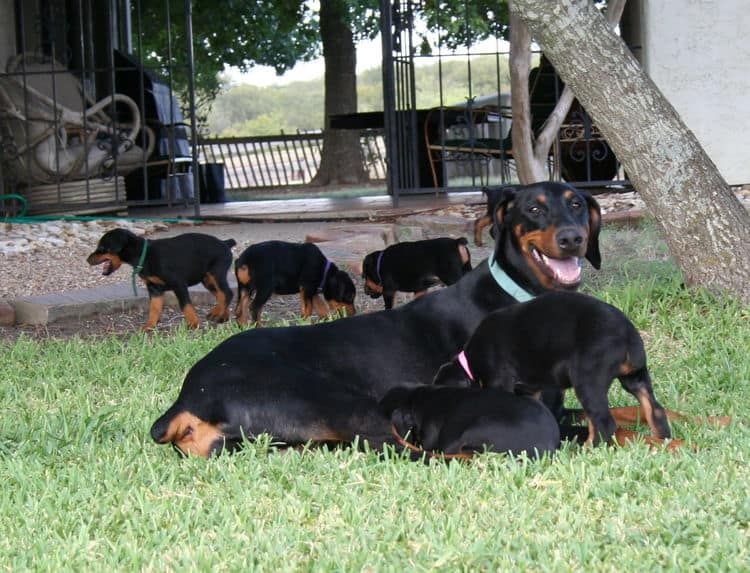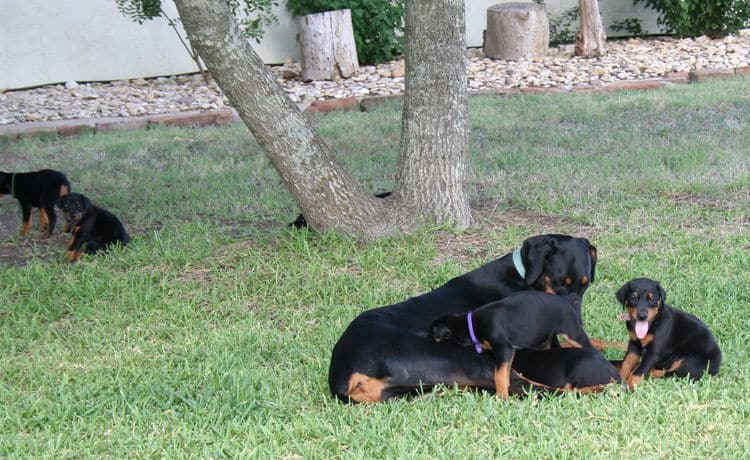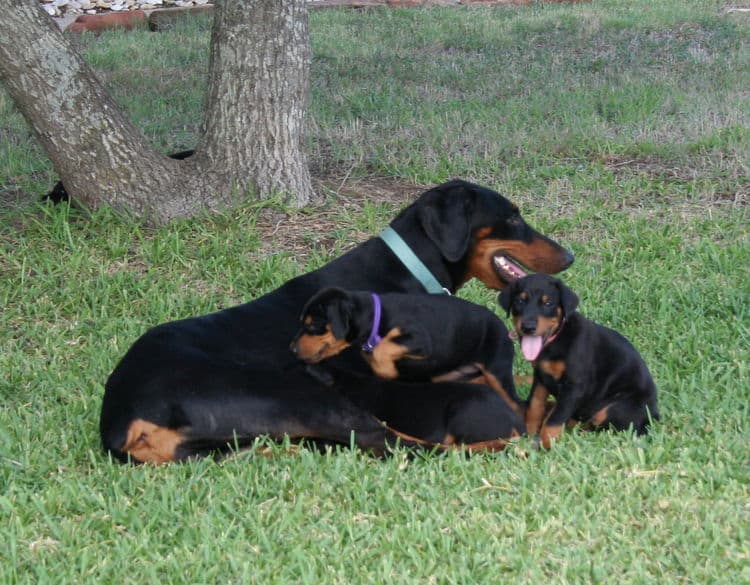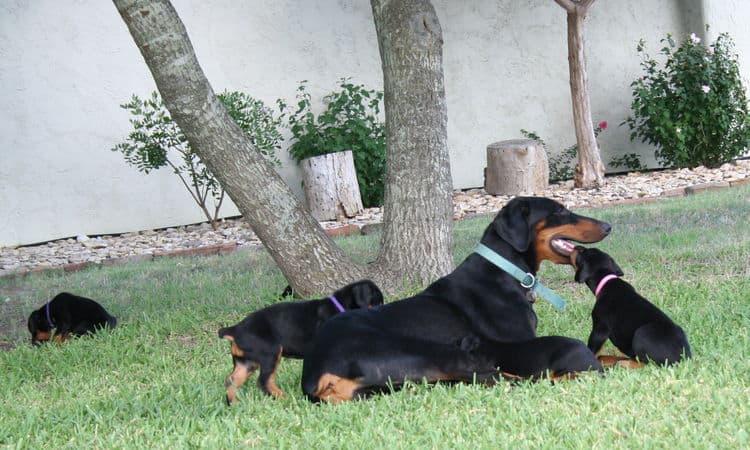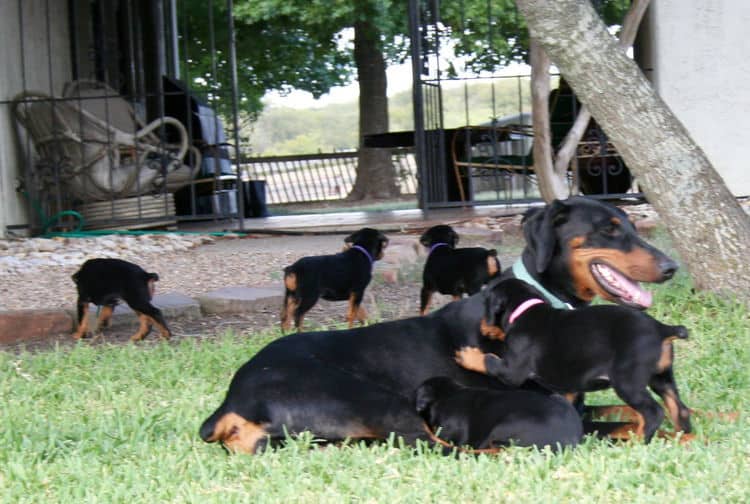 ---
Find a New Home for Your Dobe
Doberman Rescue Organizations
All Content Copyright © 2000-2010 GarrettsDobermans.com.
All rights reserved.