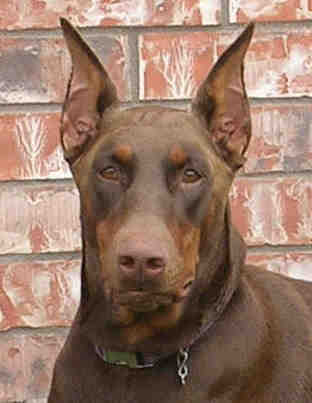 Garretts' Dobermans .com
Welcome to Garretts' Doberman Puppy Site!

Peppy's 1st Litter's 2nd Week
The pups are growling and mobile now - beginning that adorable little playful growl. They are wrestling with and chewing on each other. Some of the boys are really laid back and one of the girls is very boisterous. I plan to get colored collars to keep up with the personalities that are developing so quickly. They are a lot of fun and are getting lots of hands on loving and care. -- Wendy
The first group of pictures are of the 4 males ..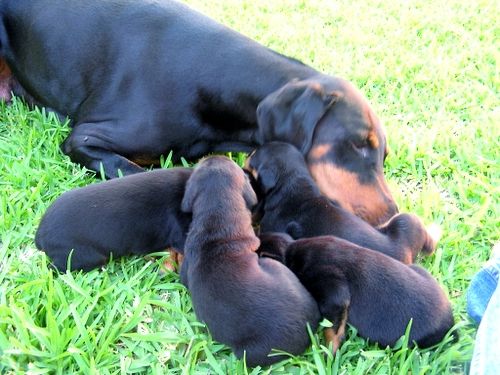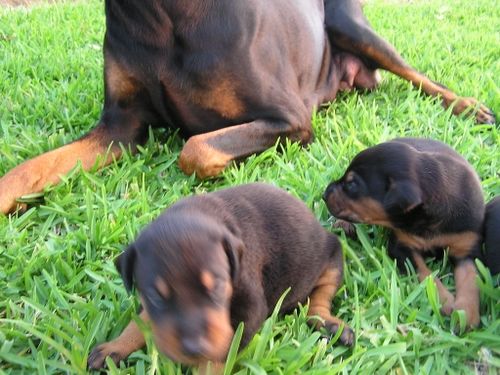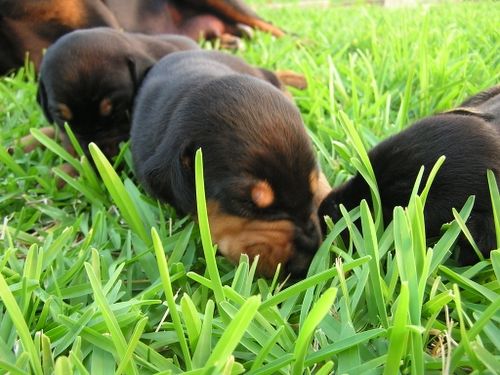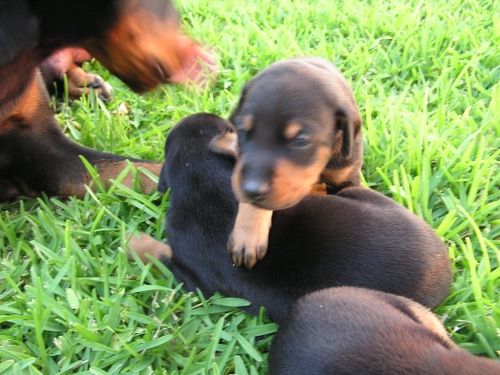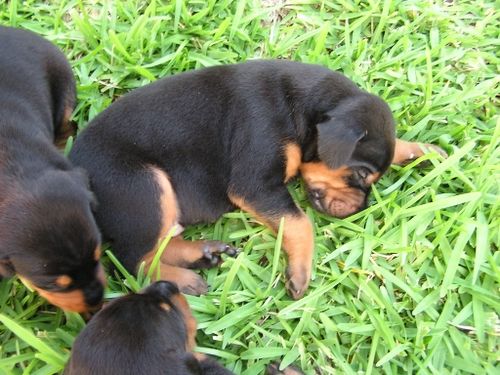 The next group of pictures are of the 4 females ..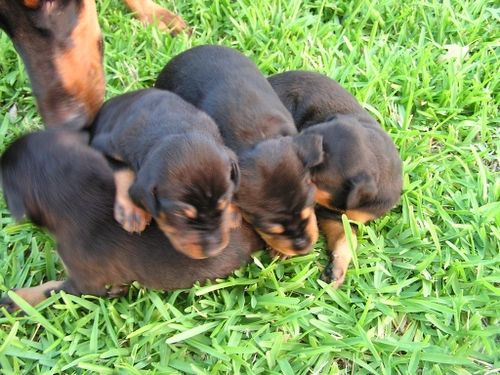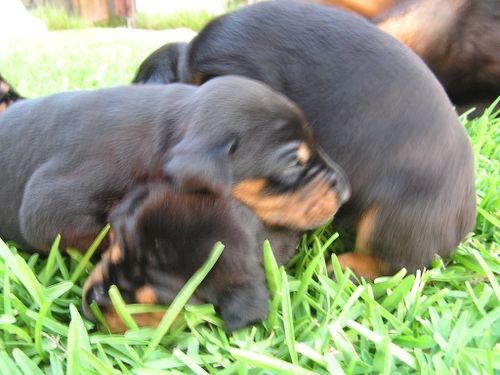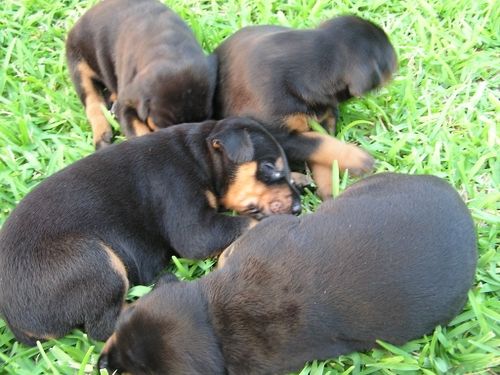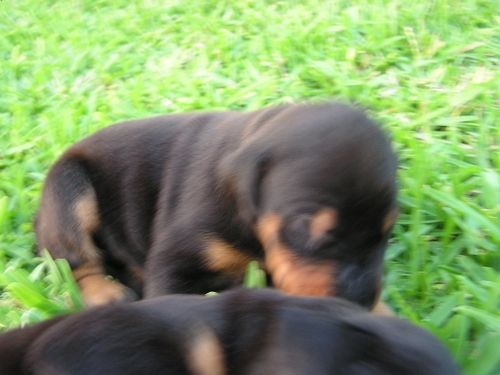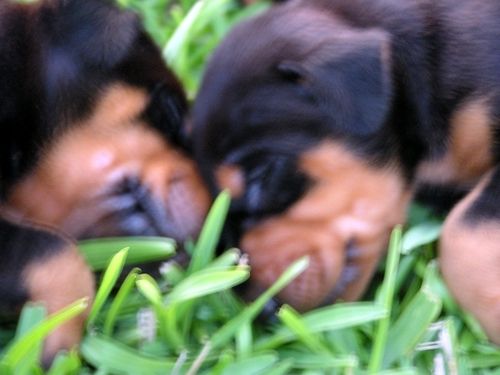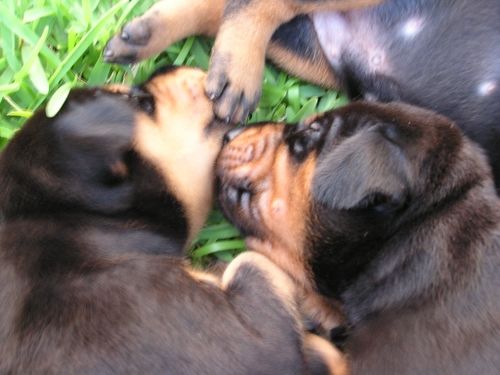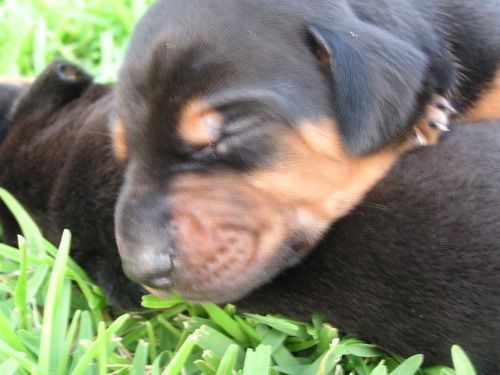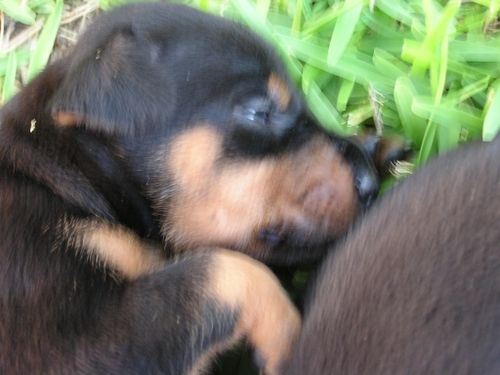 ---
Find a New Home for Your Dobe
Doberman Rescue Organizations
All Content Copyright © 2000-2010 GarrettsDobermans.com.
All rights reserved.