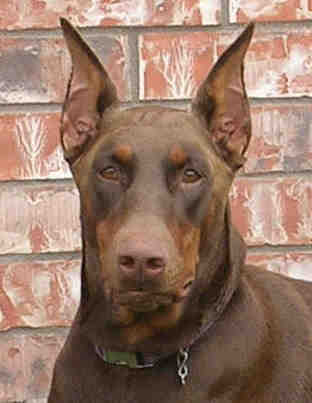 Garretts' Dobermans .com
Welcome to Garretts' Doberman Puppy Site!

Bastian
This red male is living with Cheryl's daughter, Jenny, in Santa Ana, California -- bought by Cheryl as a surprise!
August 16, 2006 - PUPPY LOVE:

Hi Laura,

Just giving you an update on Bastian. That is the name Jenny picked out from the Neverending Story.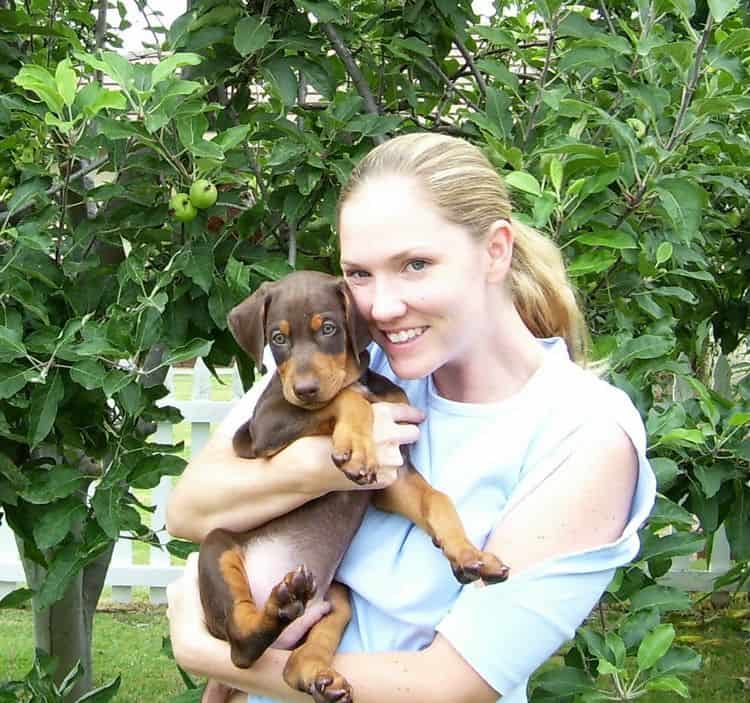 Jenny and her surprise family member!



He is such a delight my two older dogs really have fallen in love with the little guy. They are very protective of him and loving towards him.

Some photos attached one with Jenny, and another with my sister, Barbara, introducing Bastian to Perdy.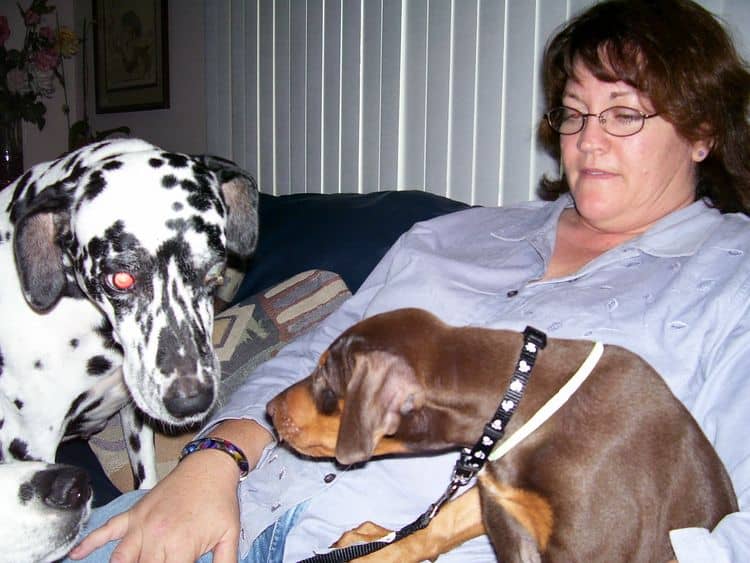 Bastian and his new friend Perdy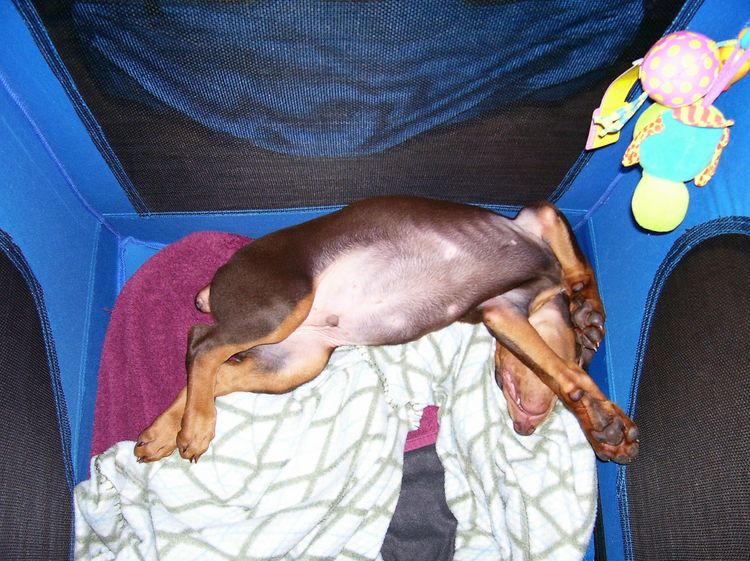 Bastian's 1st day home
---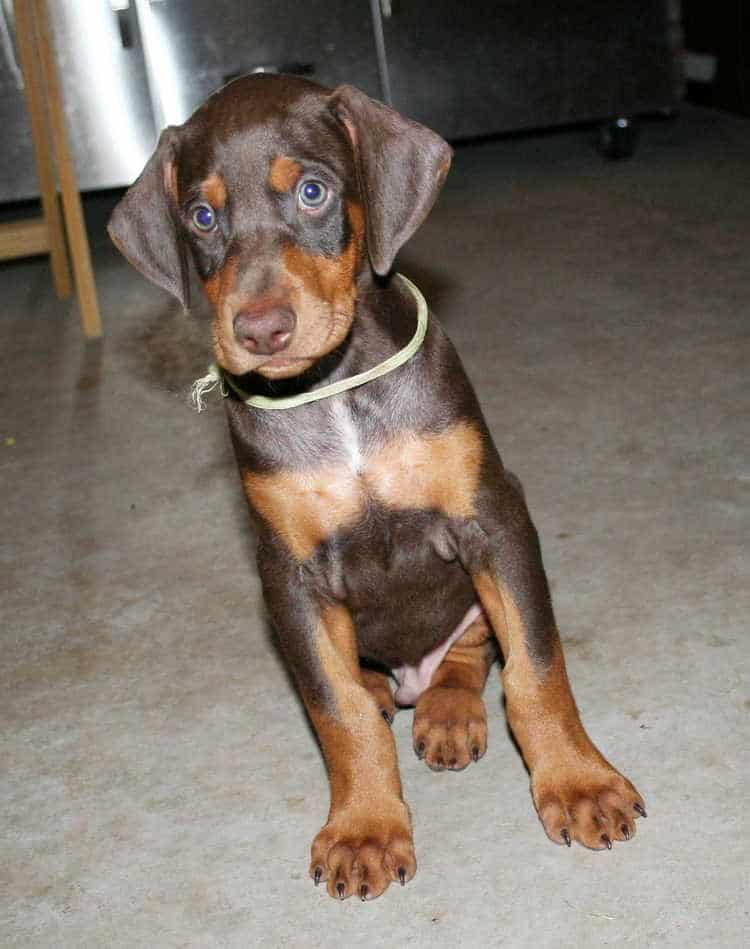 Pictures taken at 7 weeks old
(night before he flew home)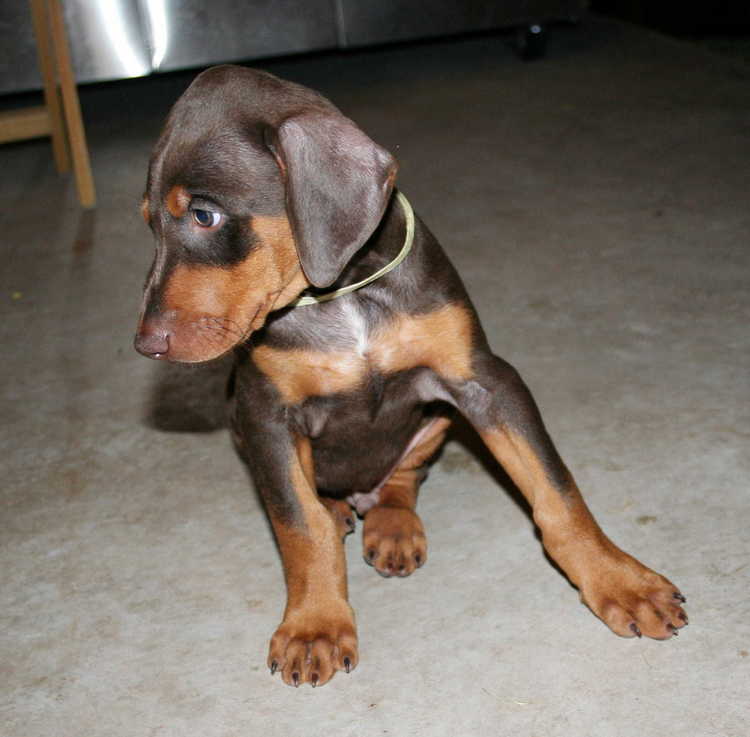 August 9, 2006 -
"Hi Laura,

We are so looking forward to the puppy. My son said he would take the day off from work to be here when the puppy comes. I told him no, since this is his first job and want to impress upon him that work comes first. He is only 18. This puppy will have so much attention and love.
Cheryl"

RESPONSE:

"I am so happy to hear how excited you all are to get him. It is fun knowing that the pups are going into great, loving homes. Pat is going to miss them when they leave on Sunday. She is so proud of this litter, and with good reason! I need to get on the flight info. I will try to have everything figured out by Thursday.

Will be in touch!
Laura"
July 27, 2006 -
"Hi Laura,

Thank you for talking with me today. I am sending you a deposit. We are so excited about adding a new family member. Thanks ever so much.

Cheryl"

RESPONSE:

"Thanks, Cheryl. I let Pat know that another one of her boys was spoken for. She is excited. We will have to talk awhile on Sunday the 13th after I get him from Pat to decide which of the three males is the best fit for you!

Talk later!
Laura"
---
Find a New Home for Your Dobe
Doberman Rescue Organizations
All Content Copyright © 2000-2010 GarrettsDobermans.com.
All rights reserved.