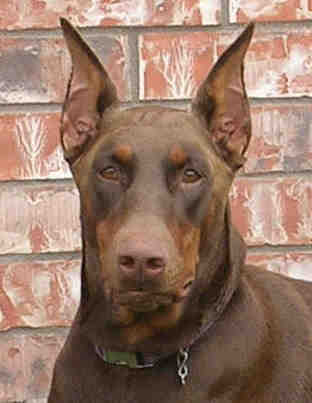 Garretts' Dobermans .com
Welcome to Garretts' Doberman Puppy Site!

Guen's 5th Litter's 5th Week
"What happened??? They were babies, now they are pups! You should have seen the pups take their first bath. Yes, they all love their bath. They'll just let me do anything to them. They trust my love and judgement .. and want stay away from my feet!. This is really funny -- everytime Don goes out (which is all day long), he has to hold the big red one (male) and the little red girl. They cry for him as soon as they see him. It is really something to see. Don loves to sit down and hold our little angels. --Pat"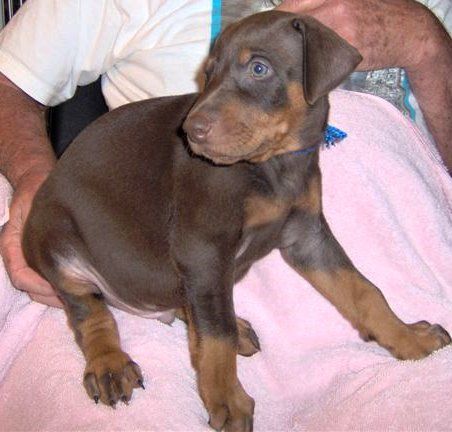 Red Male (blue)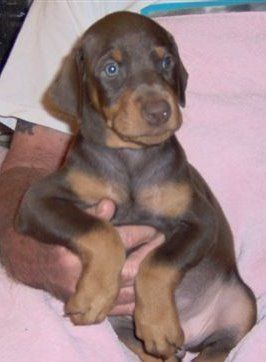 Red Female (orange)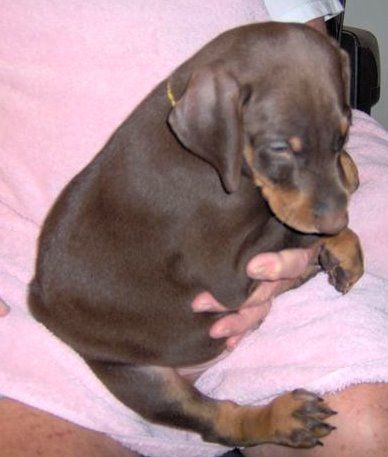 Red Male (yellow)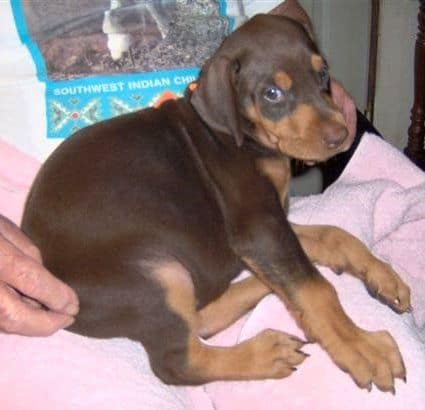 Red Male (lighter markings on feet than yellow above)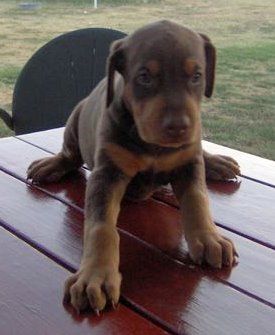 Red Male (blue)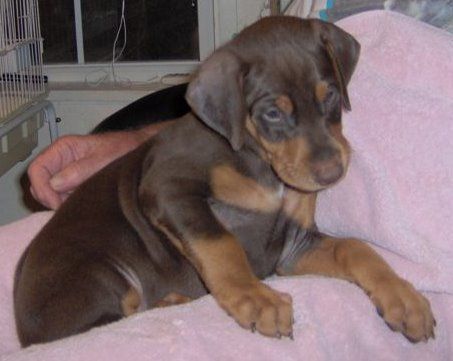 Red Male (white on chest)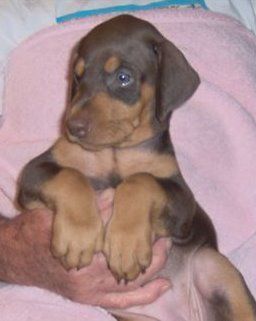 Red Female (pink)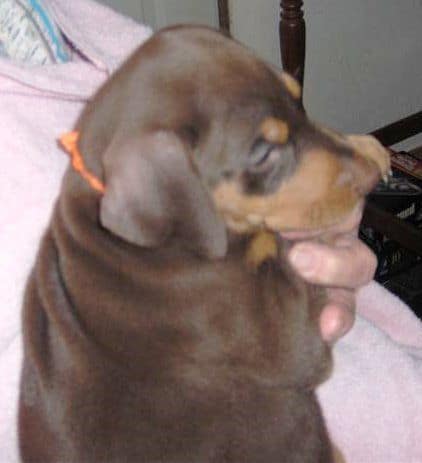 Red Female (orange)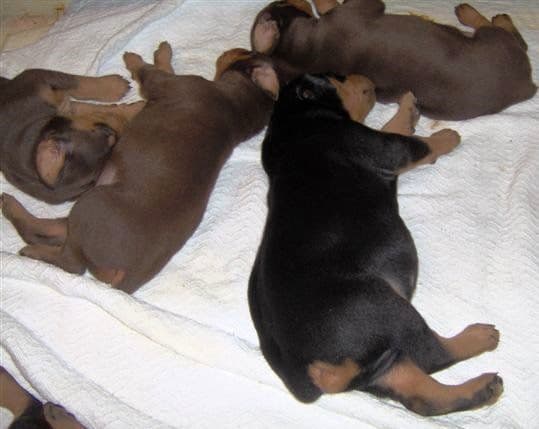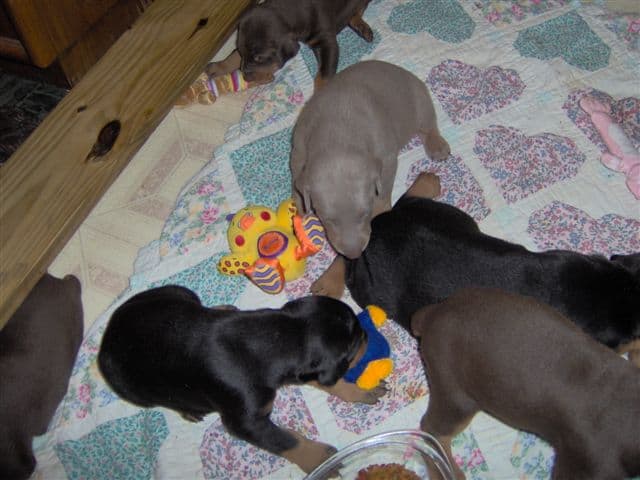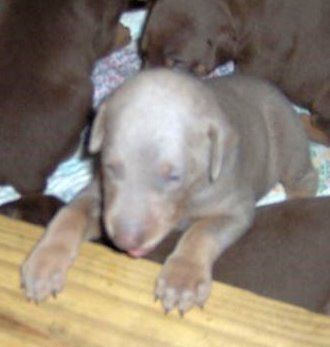 Fawn Male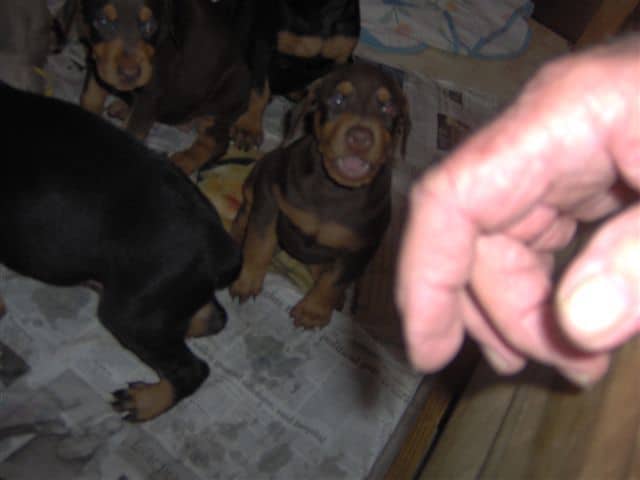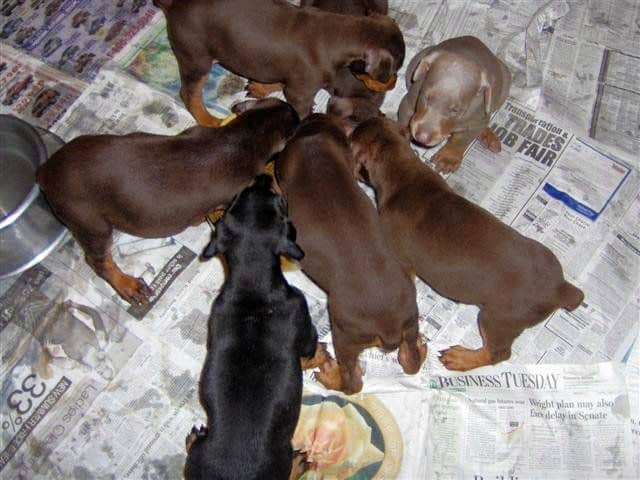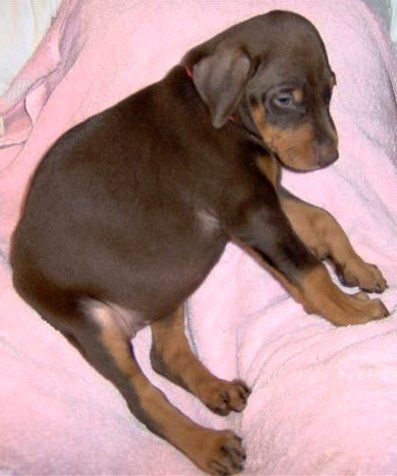 Red Female (red)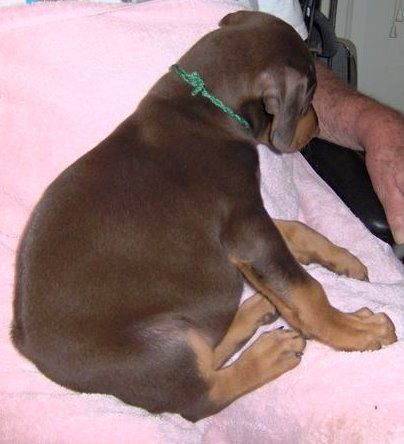 Red Male (green)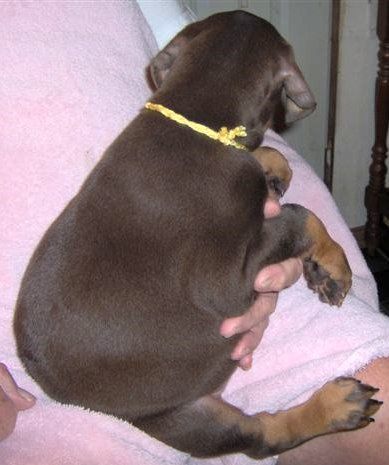 Red Male (yellow)
---
Find a New Home for Your Dobe
Doberman Rescue Organizations
All Content Copyright © 2000-2010 GarrettsDobermans.com.
All rights reserved.