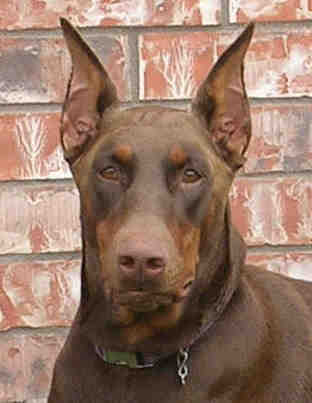 Garretts' Dobermans .com
Welcome to Garretts' Doberman Puppy Site!

Guen's 5th Litter's 4th Week
The kids and I went out to Pat's again to visit with the pups. Guen continues to welcome us to visit with her pups liking some attention herslef. They have changed so much in two weeks!! And, smart! As you will see in the pictures below, they are already paper trained -- they are getting out of the whelping box to potty on the paper, keeping their bedding clean! A big step demonstrating they will be easy to potty train.

A couple things struck my funny bone: (1) The pups like to sleep with their heads on the ledge of the whelping box. Doesn't look too comfortable to me! and (2) Those that don't sleep like that are sleeping in the food bowl!! [Which, BTW, they are eating food unsoaked already and still nursing some on mom.]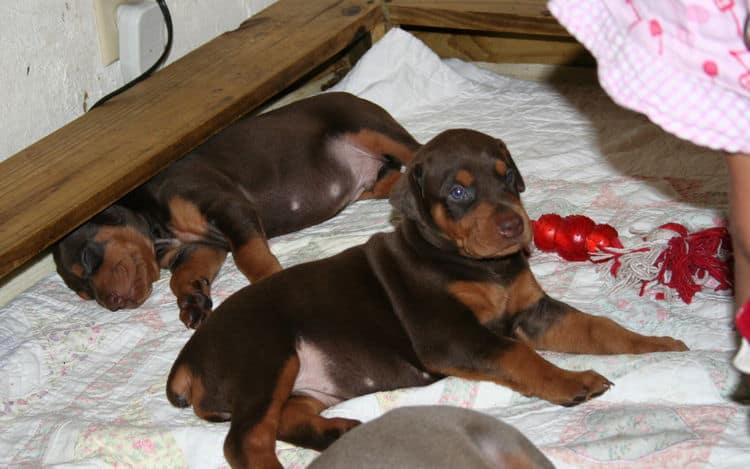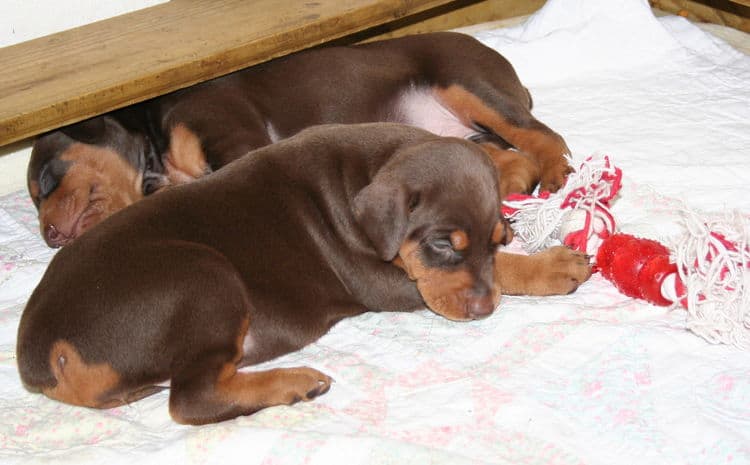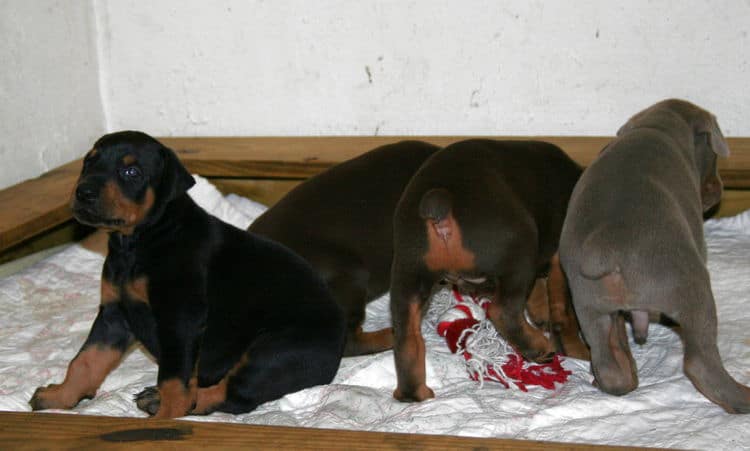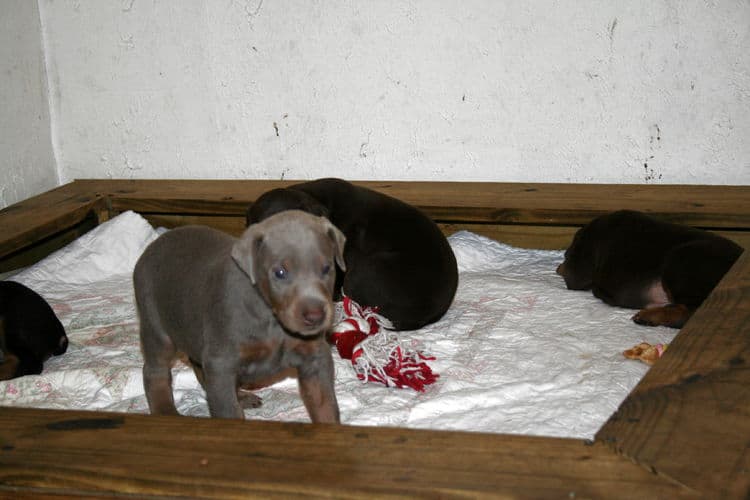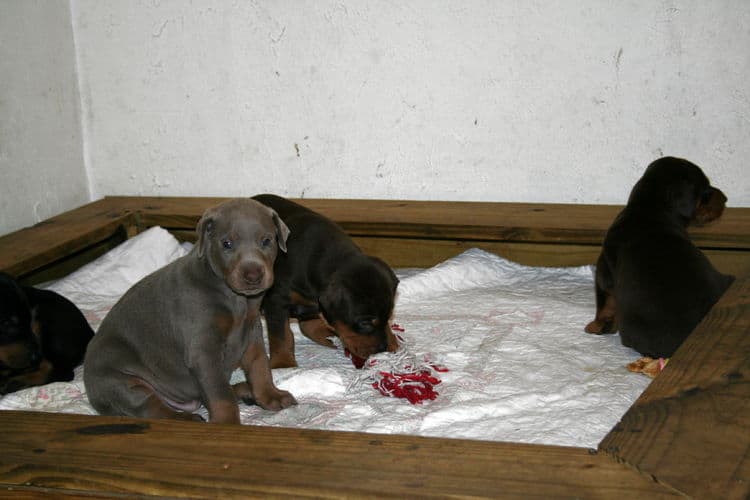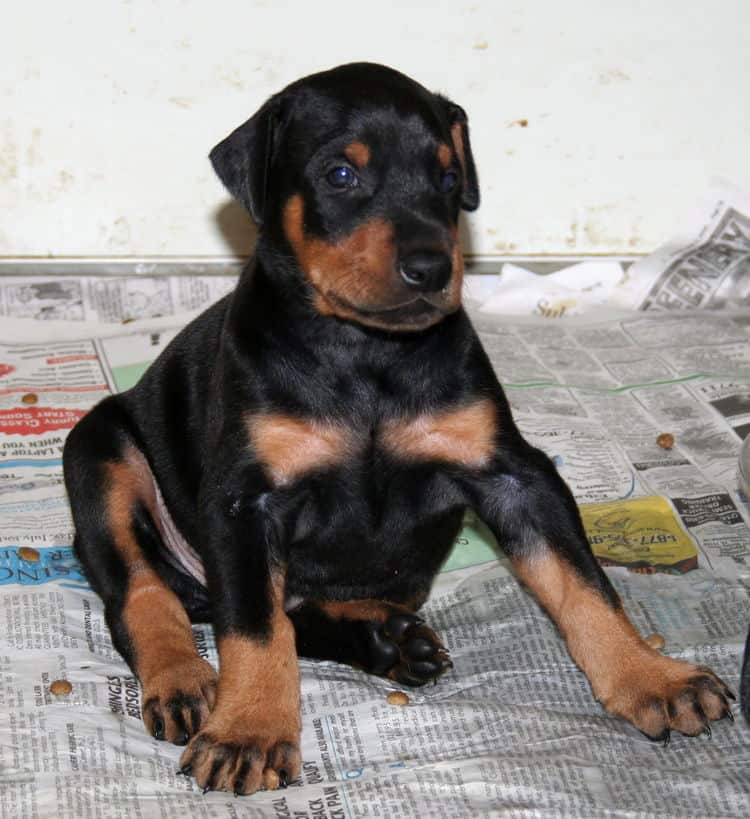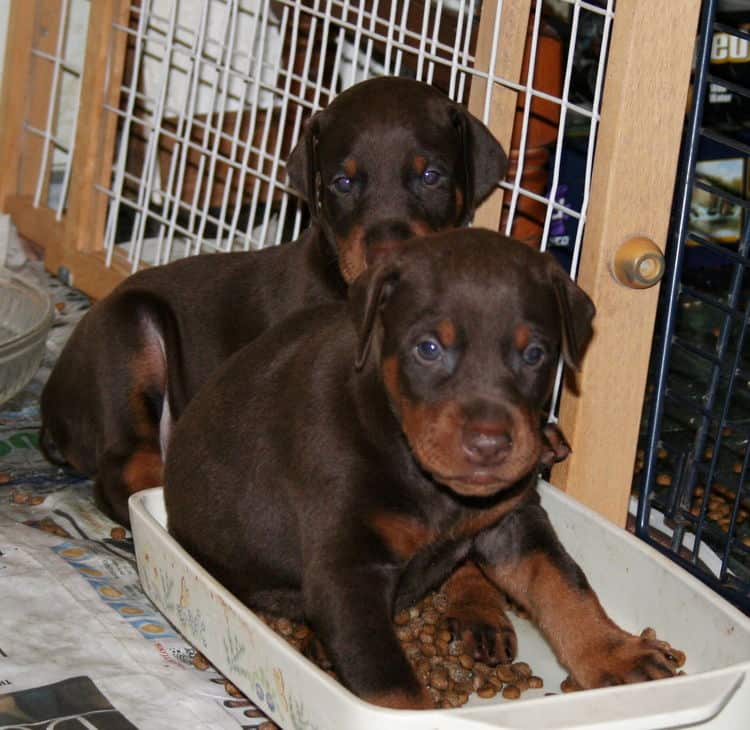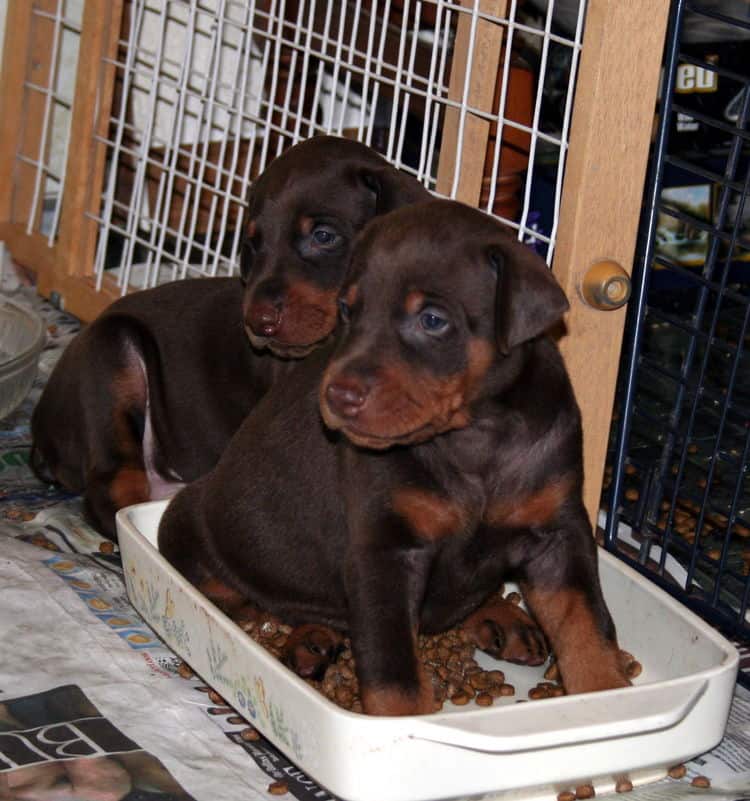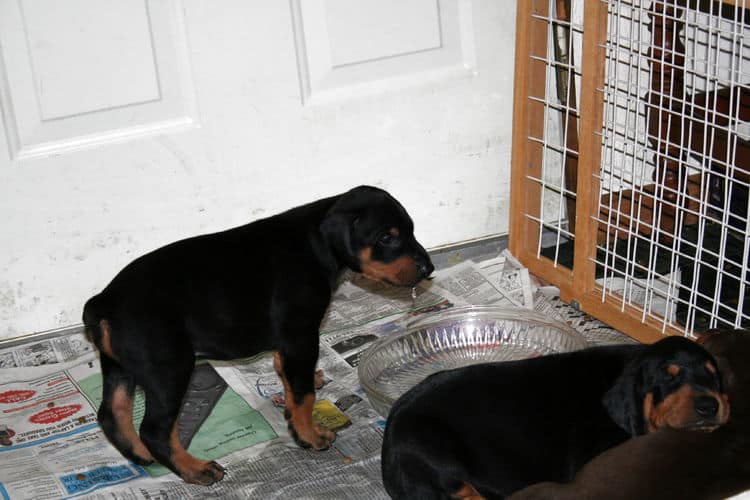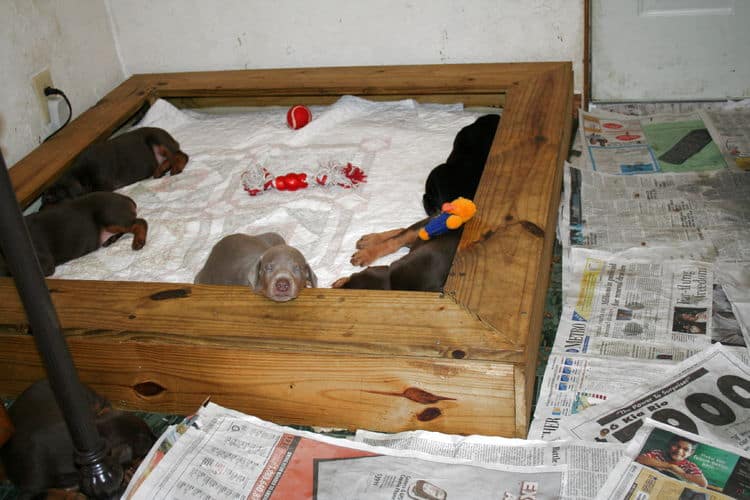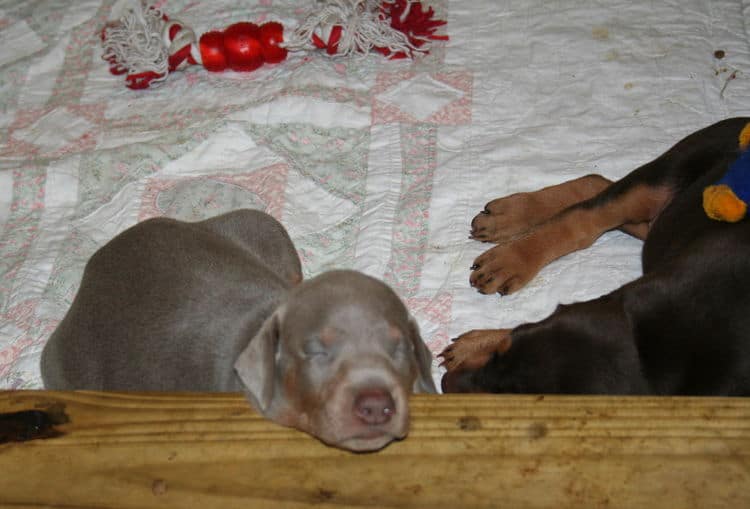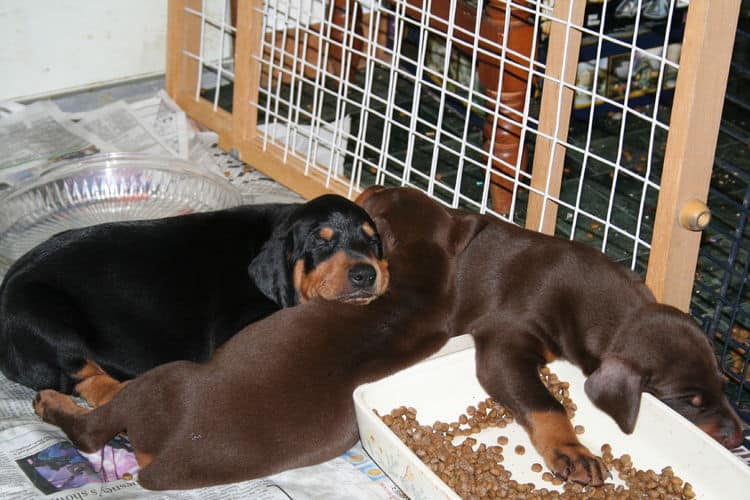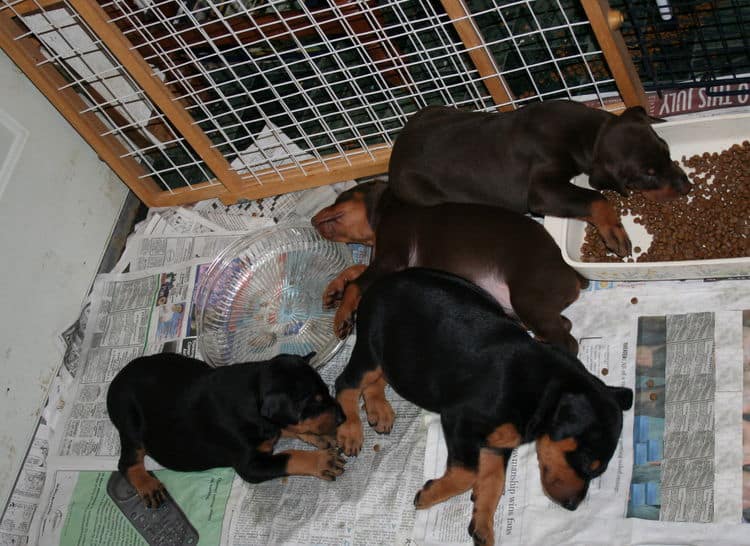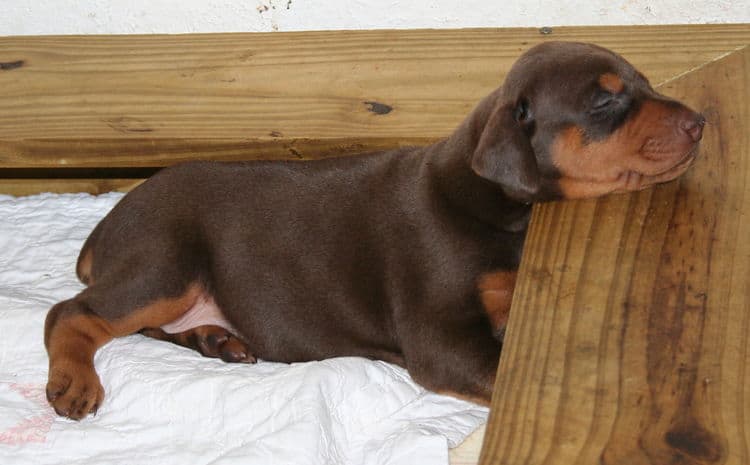 ---
Find a New Home for Your Dobe
Doberman Rescue Organizations
All Content Copyright © 2000-2010 GarrettsDobermans.com.
All rights reserved.