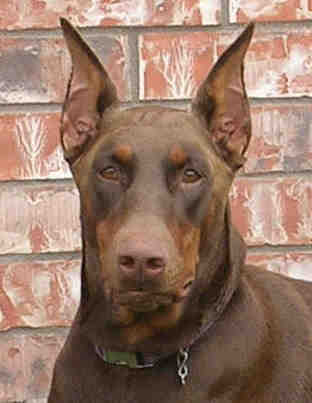 Garretts' Dobermans .com
Welcome to Garretts' Doberman Puppy Site!

Zeus
This fawn and tan male now lives
with Holly and family in Carrollton, Texas.
August 24, 2006 -

"Laura,

Everything is great! He has already learned to use the dog door, and 90% of the time he goes outside to potty. He's had very few accidents and those were because we weren't quick enough in the middle of the night! Shannon, my fiance, decided to name him Zeus. It fits. He tries to bully all the dogs, lol. The older dogs aren't having any of it, of course! We also picked up a Golden Retriever pup for my stepdaughter. He is four days older than Zeus and they play together every chance they get. They're so cute!

I have lots of pics, but I have yet to download them from my camera. Things have been crazy busy the last few days, but as soon as I can I'll get those pics to you.

Holly"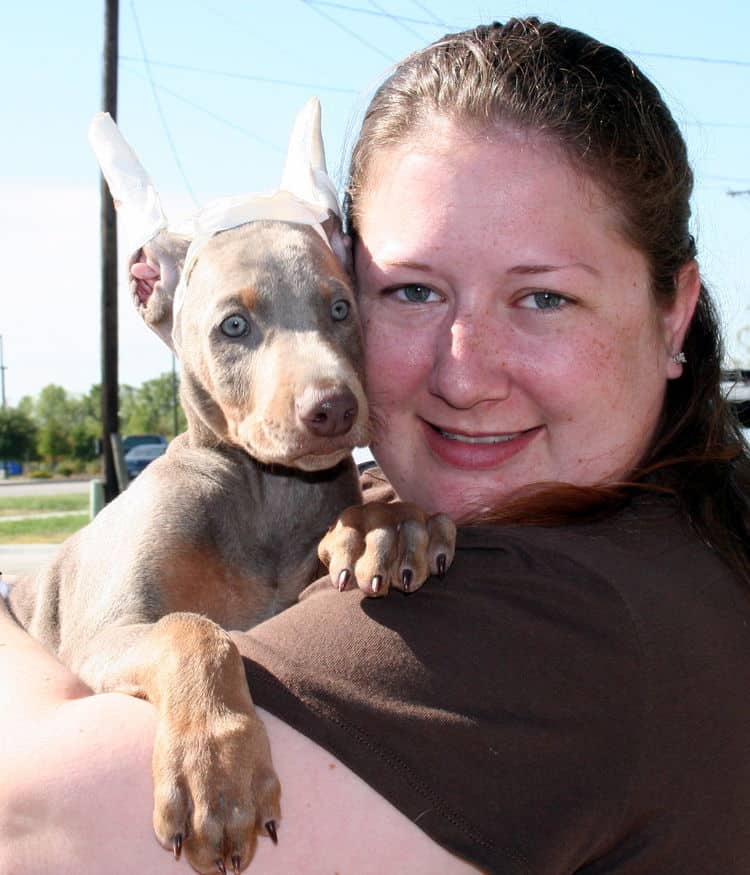 August 17, 2006 -
Holly with her new pride and joy outside the vet's office
(day after his procedure), just before going home.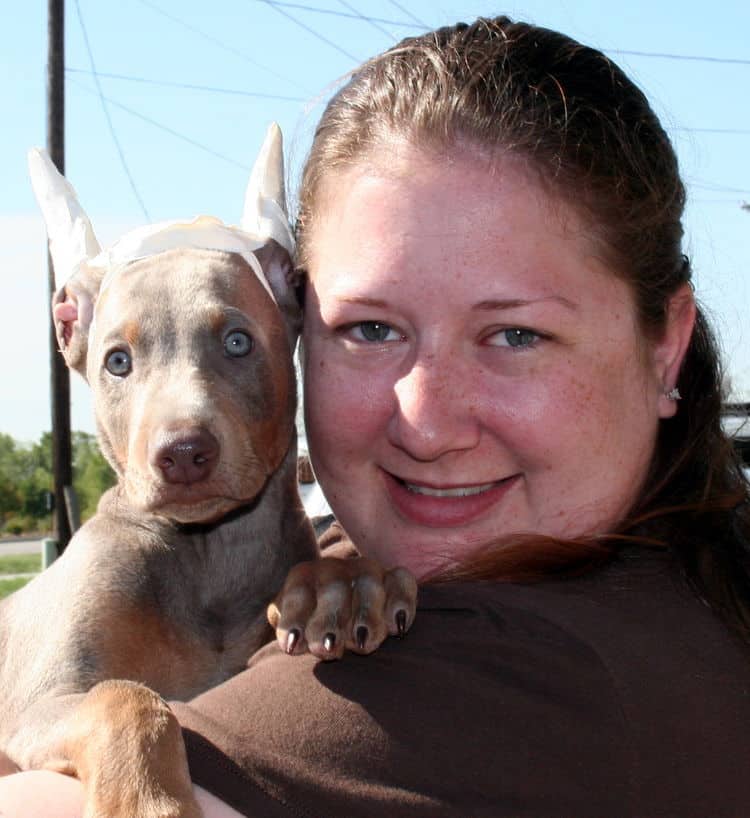 ---
- August 16, 2006 -
Pictures below taken just before I took this male to our vet for his ear
cropping. Tomorrow, I meet Holly face-to-face at the vet's for the first
time. From there, he will go home to meet his his new family.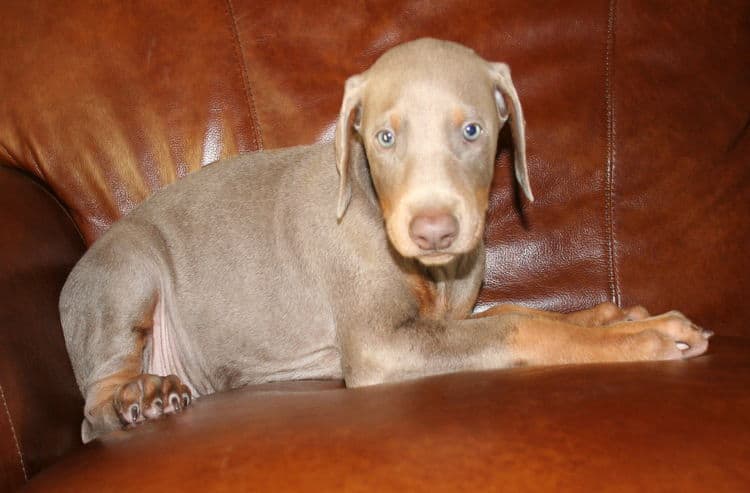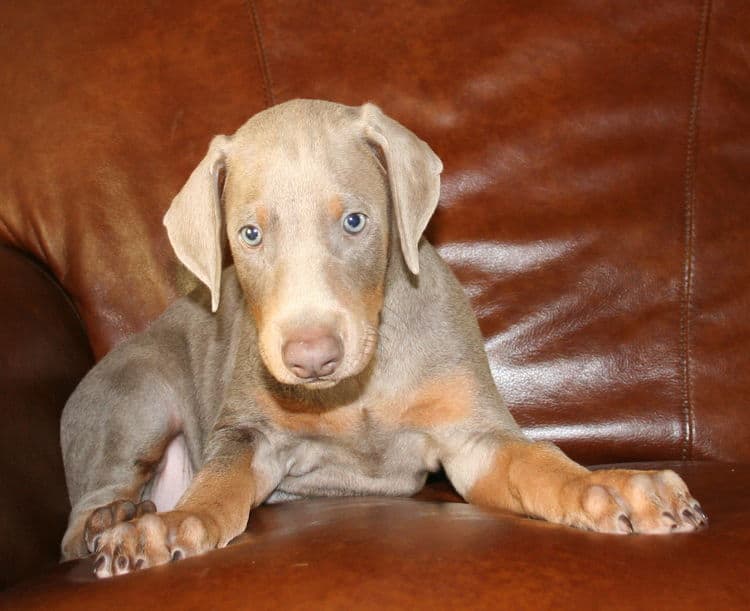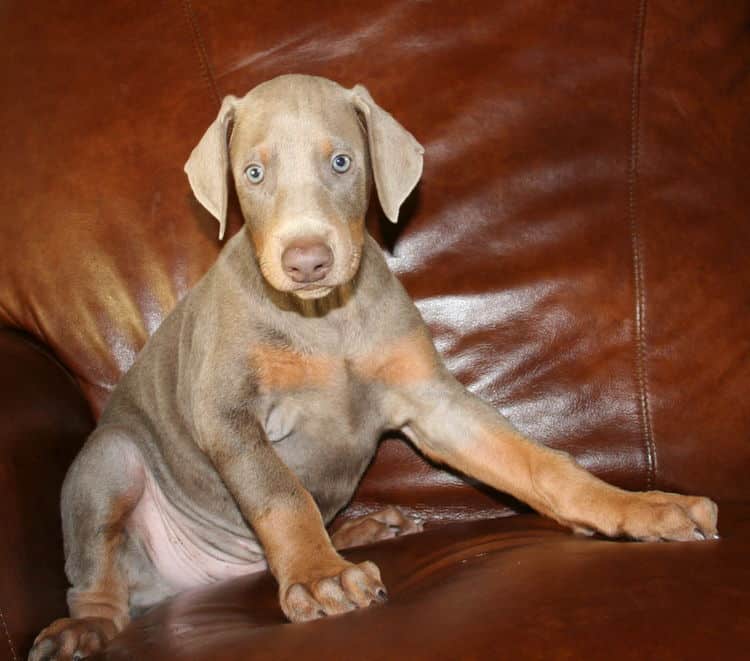 ---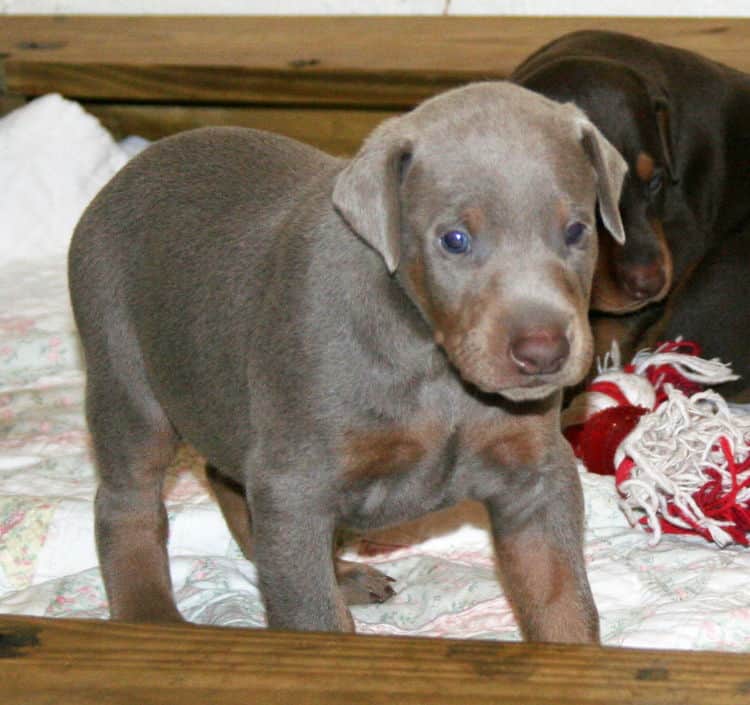 4 weeks old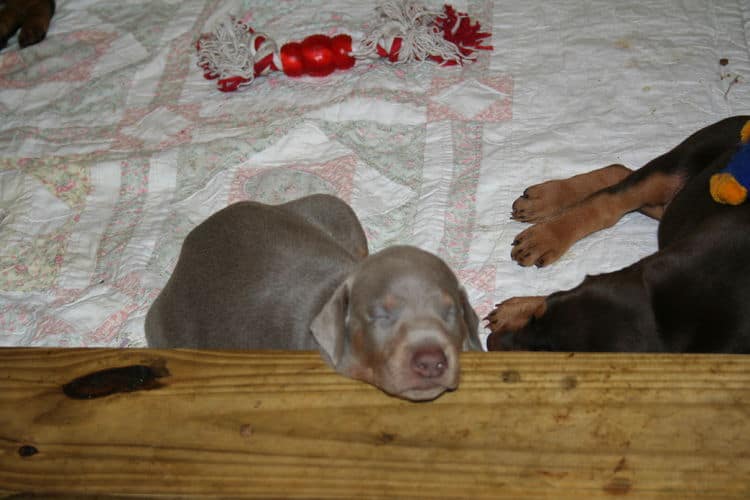 ---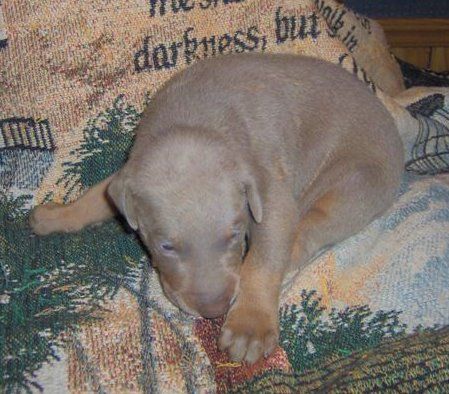 3 weeks old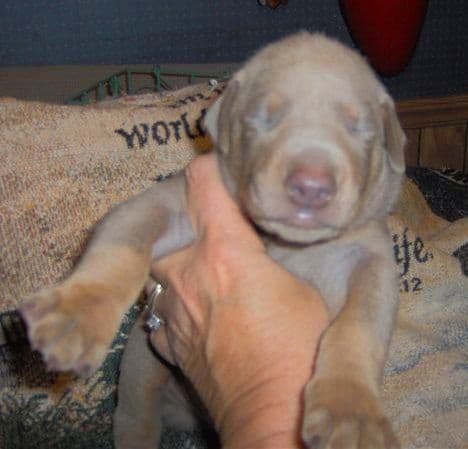 ---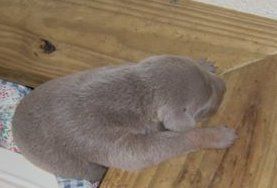 1 week old
---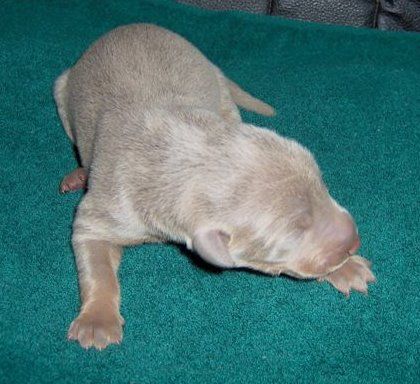 1 day old




---
Find a New Home for Your Dobe
Doberman Rescue Organizations
All Content Copyright © 2000-2010 GarrettsDobermans.com.
All rights reserved.