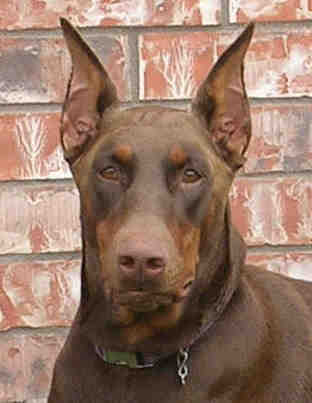 Garretts' Dobermans .com
Welcome to Garretts' Doberman Puppy Site!

Development Page for Amber's & Polly's July 2007 Litters



September 6, 2007 -
Found this link on the AKC web site that lists the
different color classifications for the Doberman breed:

http://www.akc.org/registration/colormarkings.cfm
(In the drop down box, choose Doberman Pinscher then hit button that says "Display Colors and Markings")


---
August 29, 2007 -
DNA technician calls Pat -- It is confirmed -
All Amber's pups are Harley's!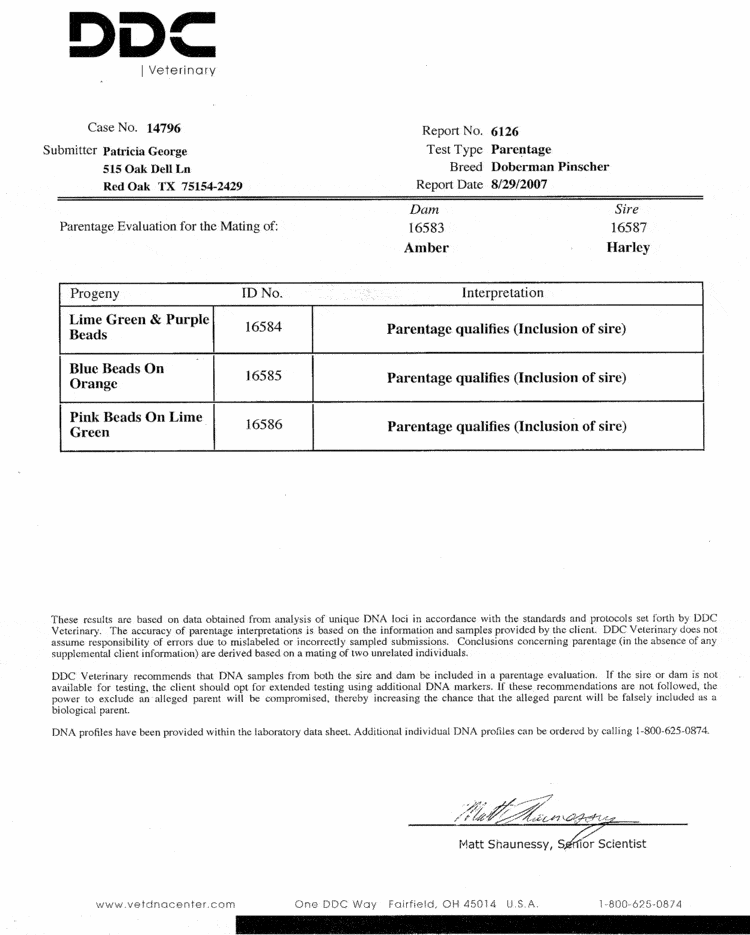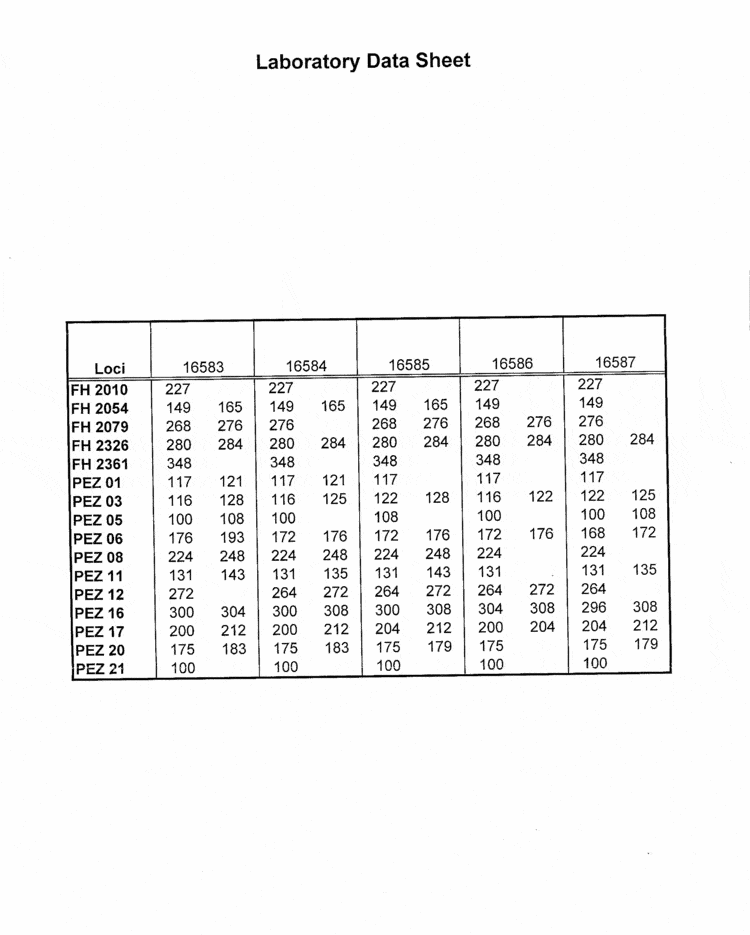 August 25, 2007 -
Had to share -- the blue is a doll!
All pups will come now when called!
--Pat
---

Puppies at 5 weeks old ..

First three pictures are Amber's ..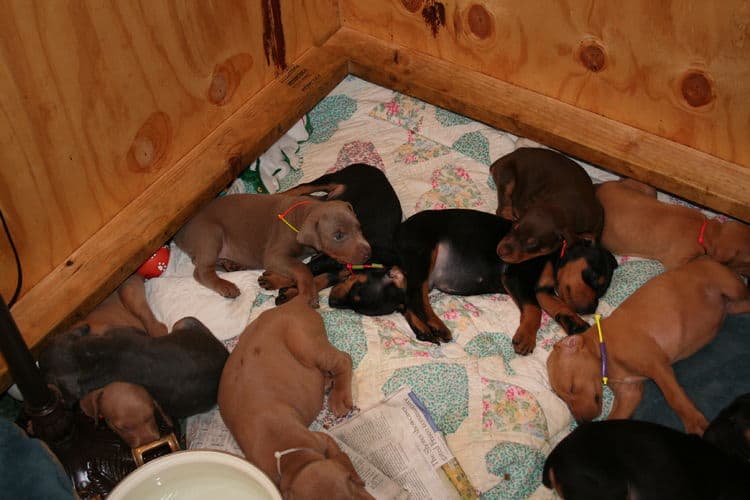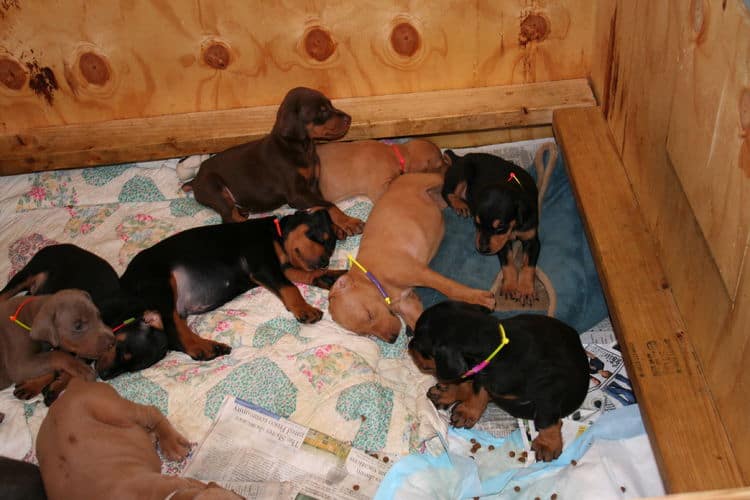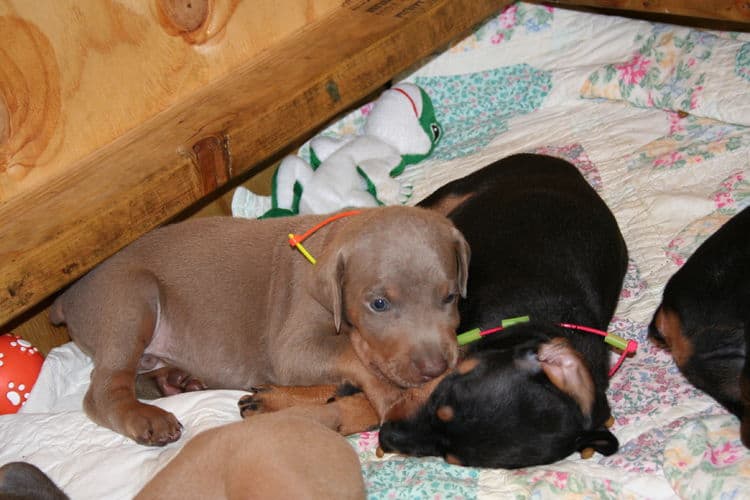 Fawn/Rust male nibbling on Black Female PkG

Next pictures are Polly's blacks and
some of Amber's other pups ..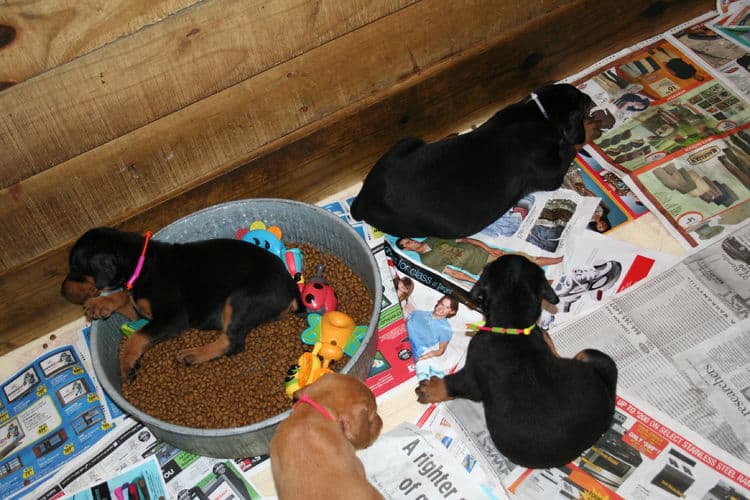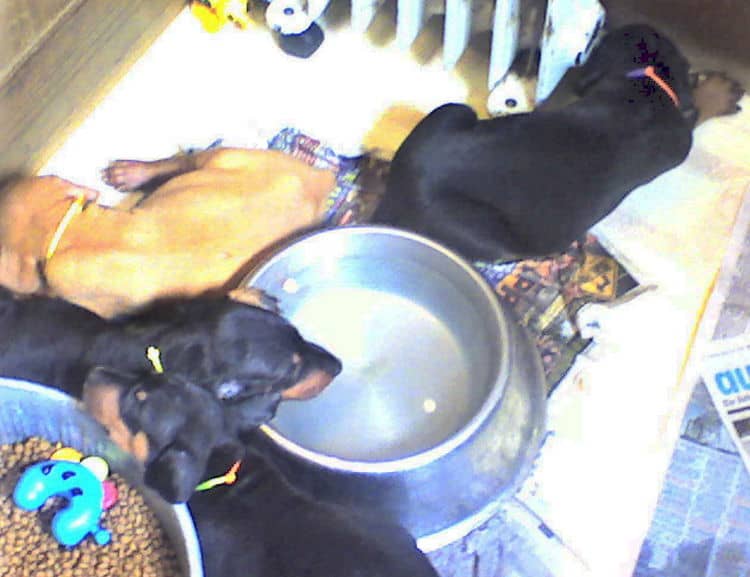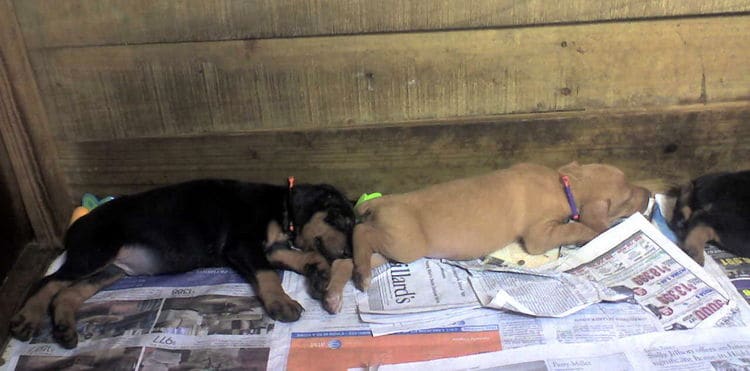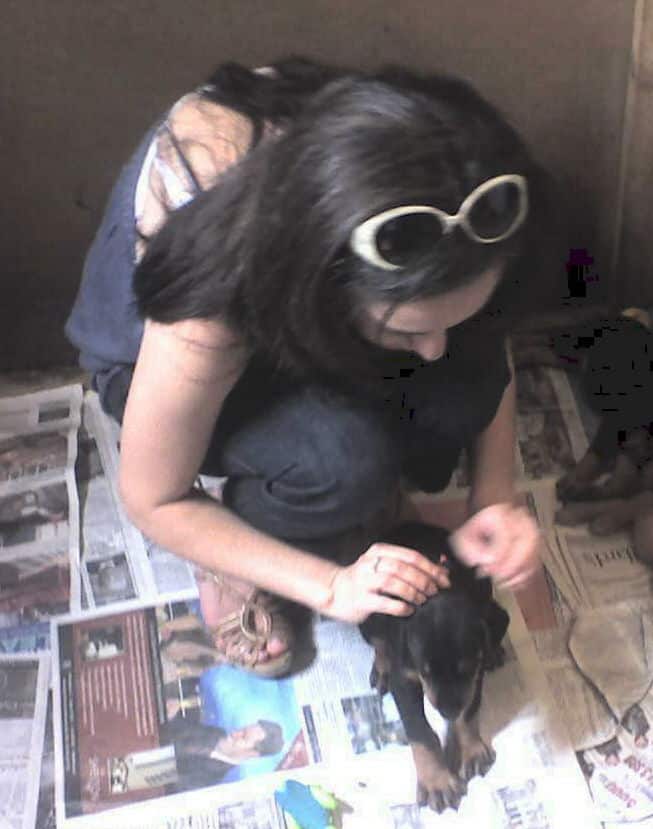 Monica and Joey drove from Houston for a visit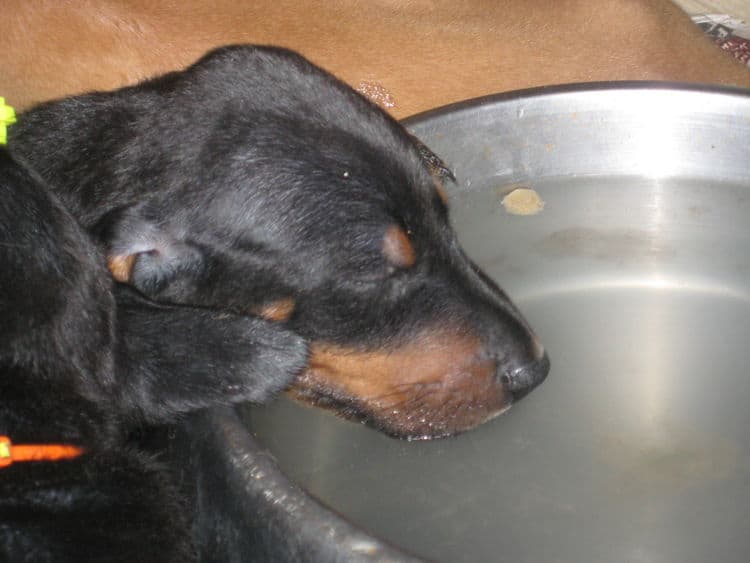 Picture sent in by Monica & Joey --
Yes, pup is asleep!


---
August 15, 2007 -
"Laura -- Amber, Harley, and pups are being DNA tested.
I am using a place in Ohio. They cover more than AKC.
They require samples from the mother and father. I am
having everything sent over night. The great thing about this --
I will have the results in 10 days, not including weekend days.
I know my babies are Dobermans. I just have that feeling.
Amber has just never gotten out and Harley wouldn't allow
another male in our yard without a fight. I hope this
will give you peace of mind. -- A true friend, Pat"

August 12, 2007 -
Pat reports all pups are doing fine. Polly's group of pups are weaned. Polly started having trouble with an abscessed gland. The medicine she is taking needs not be passed to pups. Pat says they are eating great - fat and happy!

August 10, 2007 -
"The more I look at this rainbow of colors .. I love them! I'm really enjoying them. There are some cutties here." --Pat
---

Pictures taken August 7, 2007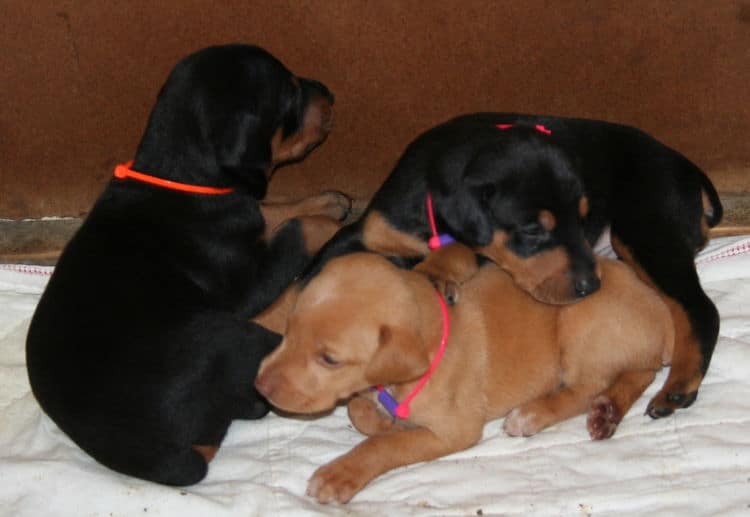 Left to right: Black Male (orange/purple),
Fawn Female (pingk/purple), Black Female (pink/purple)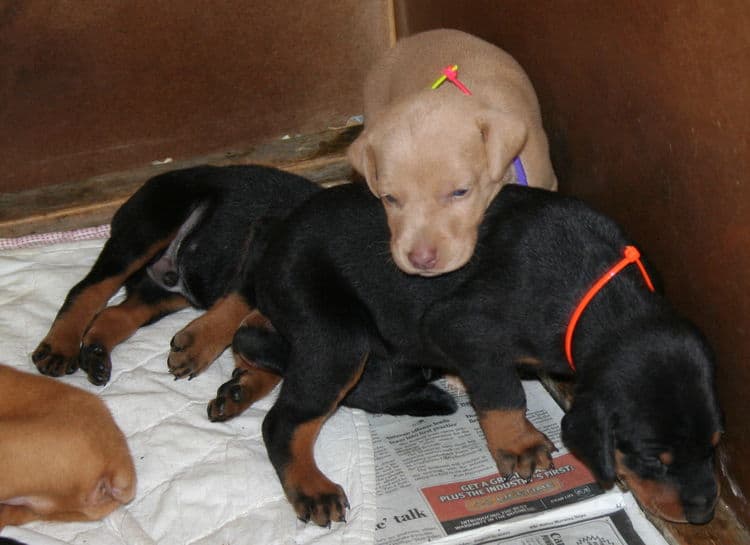 Top: Fawn Female (yellow/pink/purple)
Bottom: Black males



Fawn Male (orange/green), Black Female (orange/pink),
Black Male (orange/yellow/green)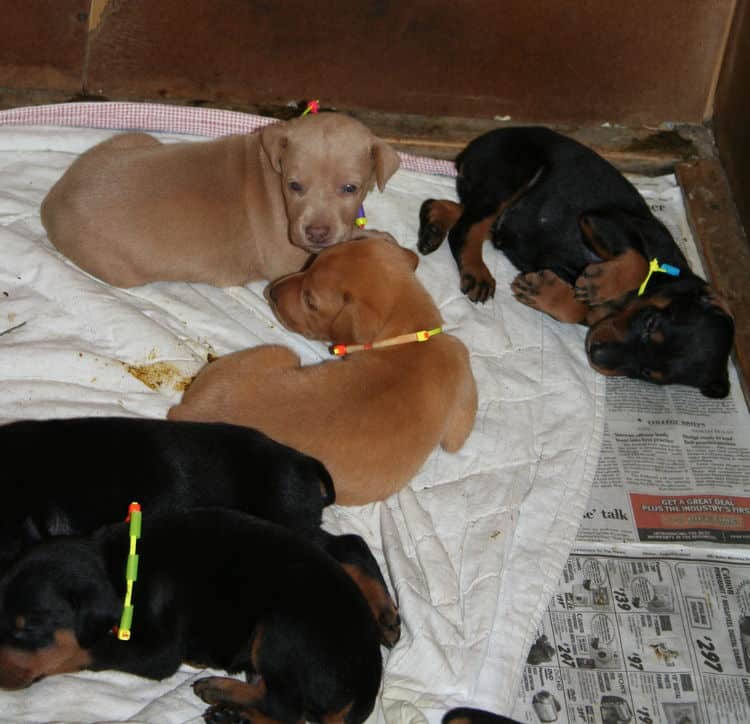 Front of photo to Back:
Black Male (orange/yellow/green), Fawn Male (orange/yellow/yellow),
Fawn Female (yellow/pink/purple), Black Male (yellow/blue)


---
The 4 pics above show Polly's pups plus a few of Amber's fawns being cared for by Polly. The following 2 pics are Amber's pups being cared for by Amber --
giving each female 10 pups to look after.

---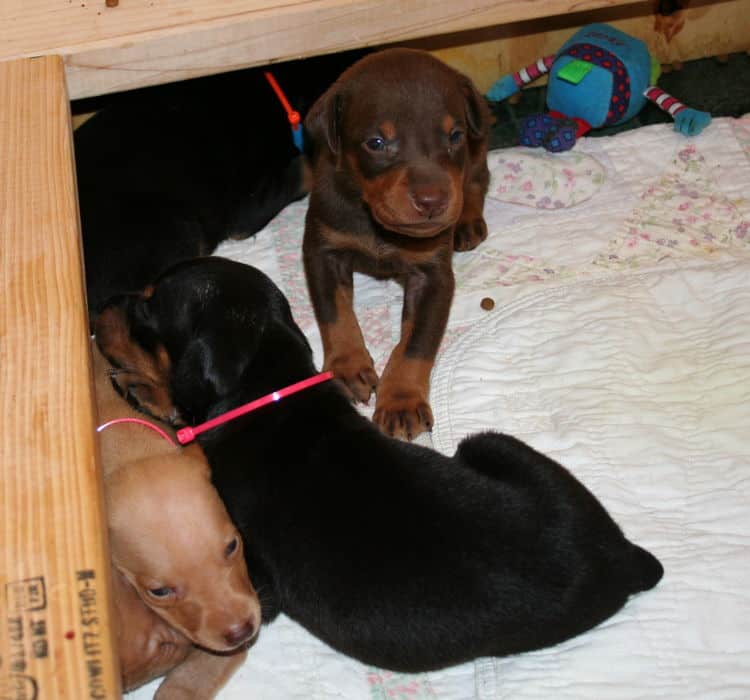 Red Male, Black Female (pink/green),
Black Male (orange/blue), Fawn Female (pink/green)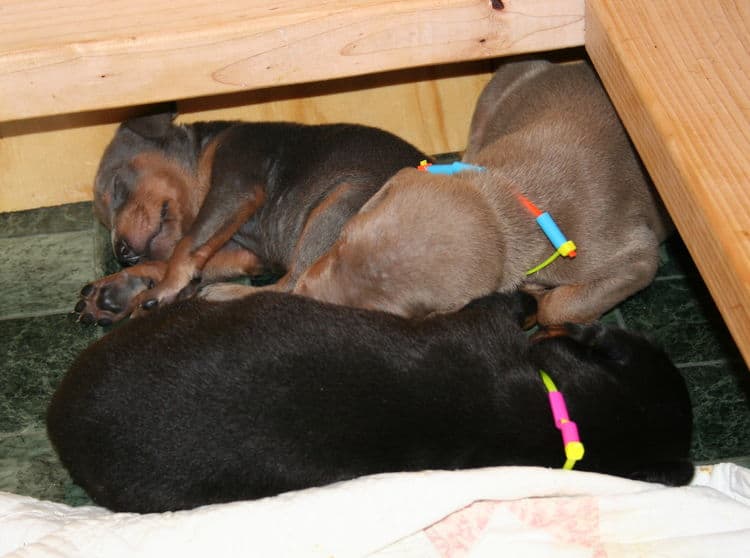 Top to bottom of photo:
Blue Female, Fawn Male (yellow/ornage/blue),
Black Female (yellow/pink)


---
August 5, 2007 -
"Wait until you see the faces on these babies. They are three weeks old and eating dry food. This help to cut those teeth. Amber is as good a mother as Guen was. Polly is a very good mother with lots of milk. Amber's pups are really someing to see. These are some of the prettiest fawns I have ever seen." --Pat
---

Pups' second week --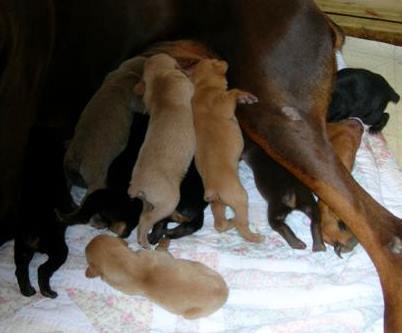 Amber with her babies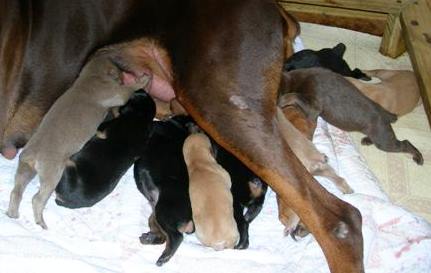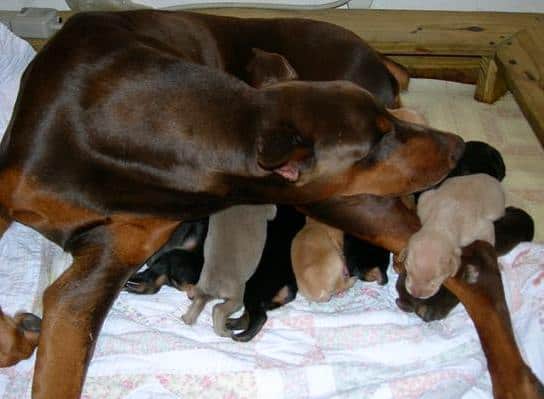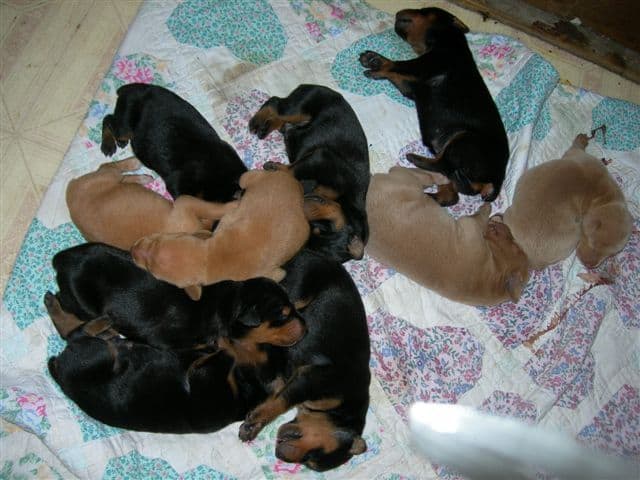 Polly's 6 pups with 4 of Amber's fawns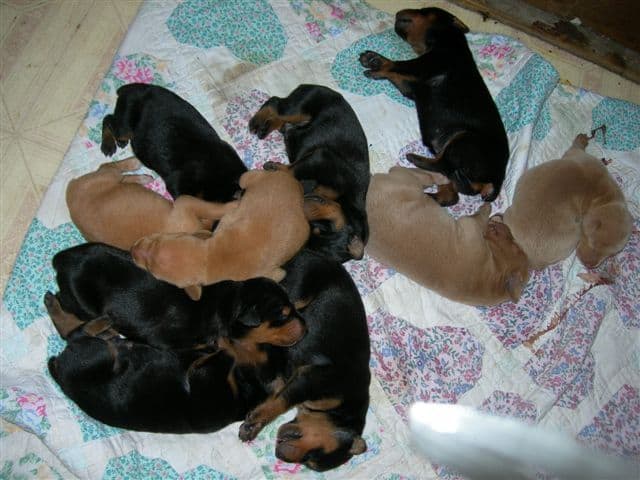 ---
Pups' 1st Week --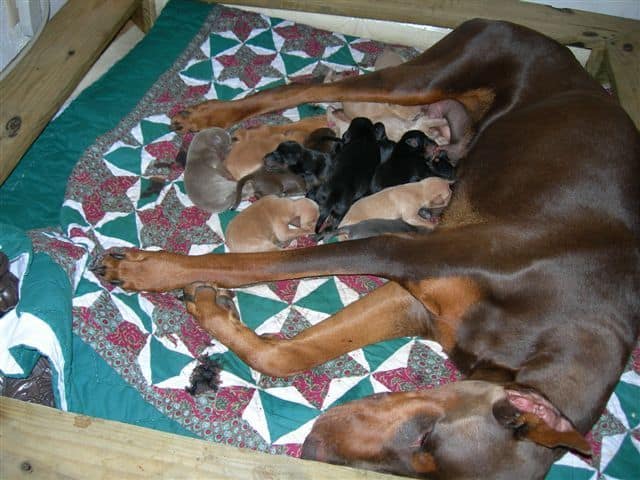 Amber with her babies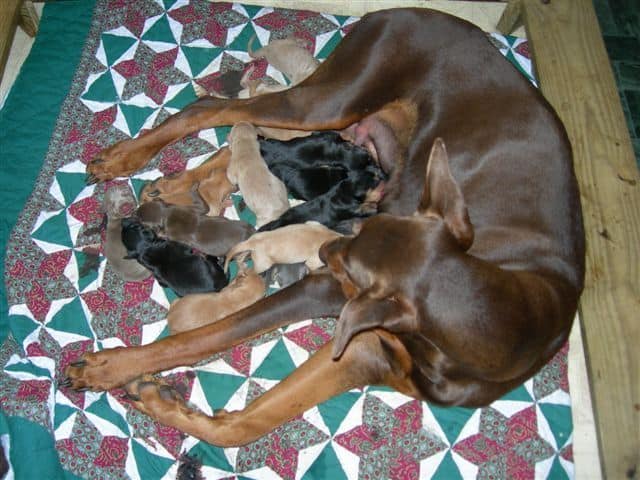 ---

July 14, 2007 - Amber has 8 girls (4 fawn, 3 black, 1 blue). The boys are 1 red, 4 fawns, and 1 black. Total of 14. Polly has 4 black boys and 2 black girls.
Grand total -- 20 pups!

No way can Don and I hold all of them! The fawn are out standing.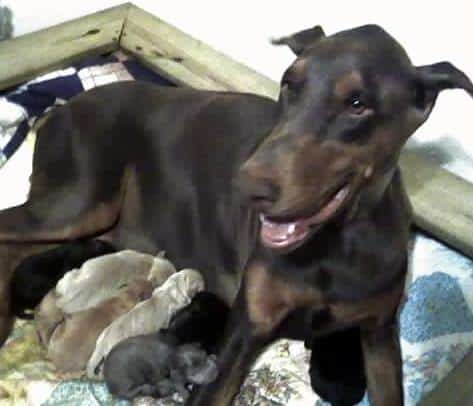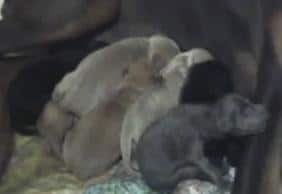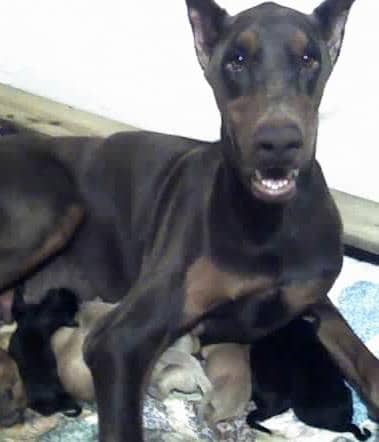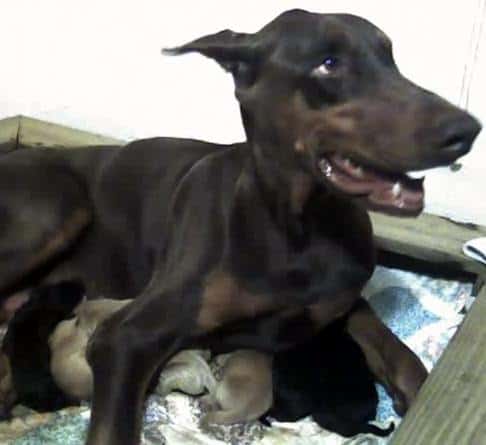 ---
Find a New Home for Your Dobe
Doberman Rescue Organizations
All Content Copyright © 2000-2010 GarrettsDobermans.com.
All rights reserved.