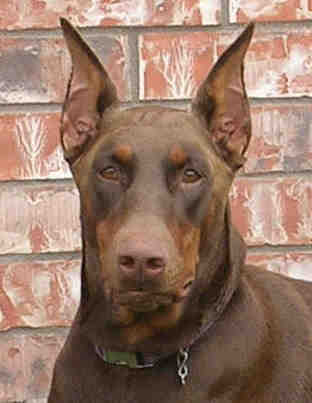 Garretts' Dobermans .com
Welcome to Garretts' Doberman Puppy Site!

Zeus
This red male is now living in Connecticut
with Robert, Bob and Nitza.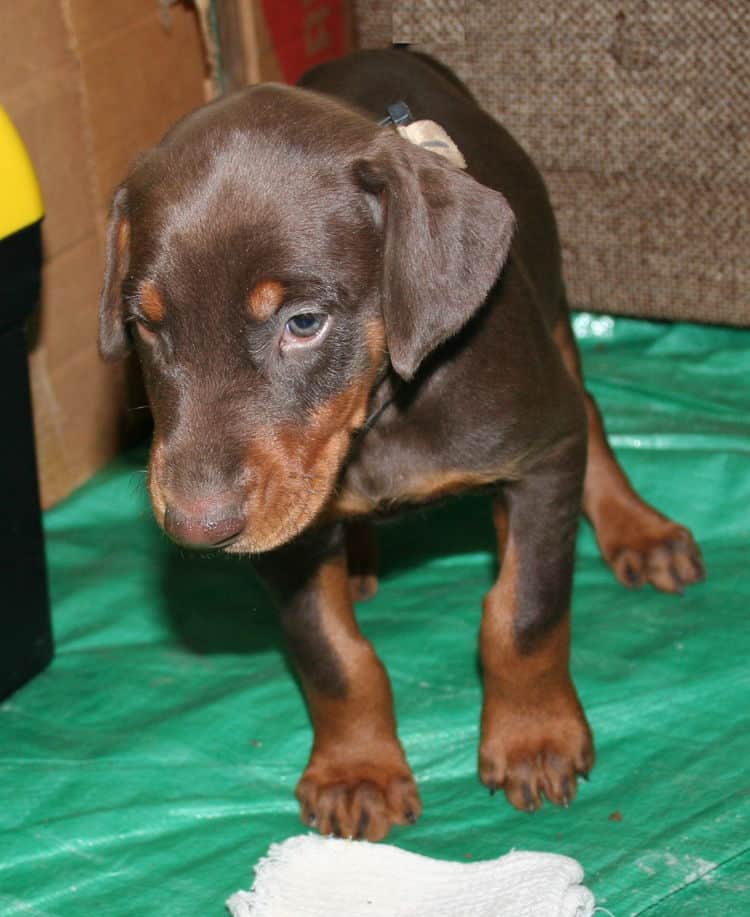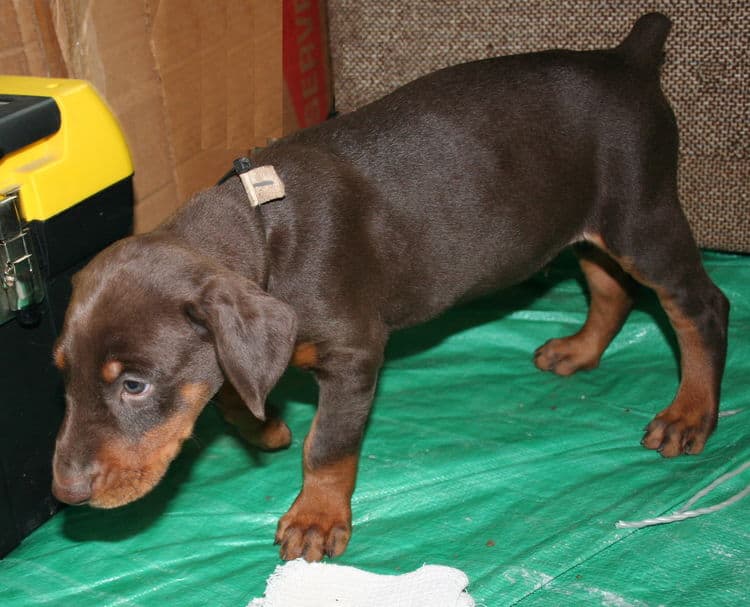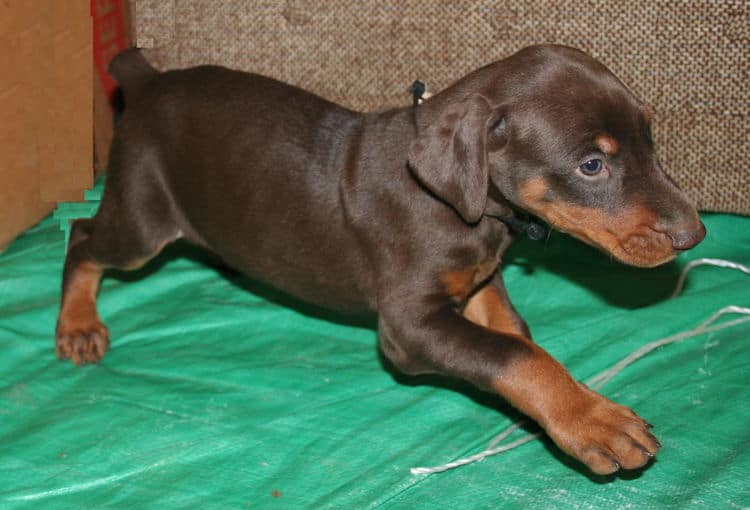 Above pictures taken at 5 weeks old


---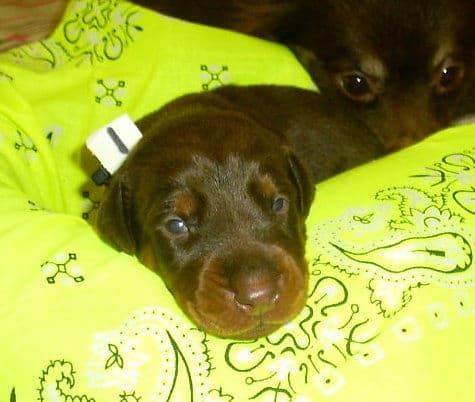 Almost 2 weeks old pics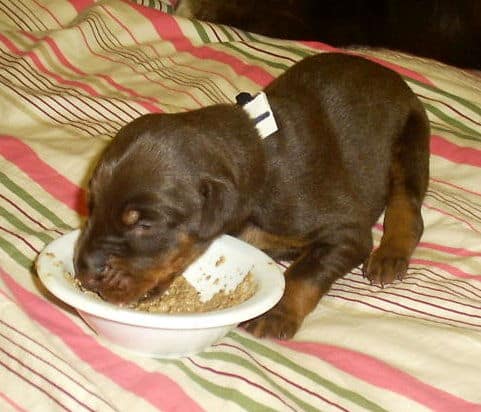 ---

Pictures taken on Day 1 ..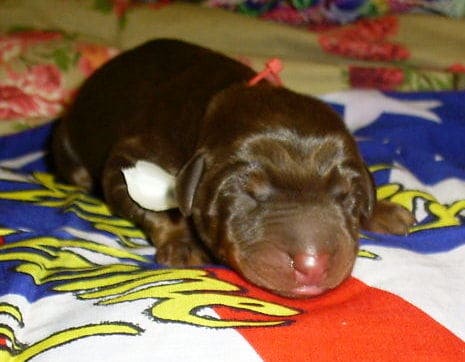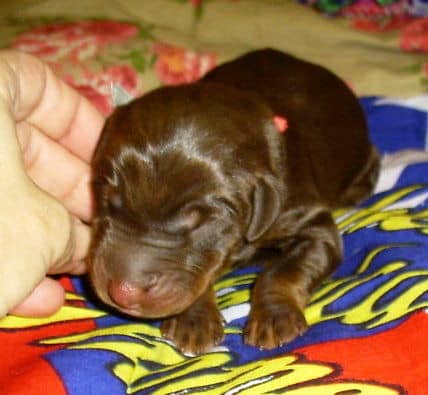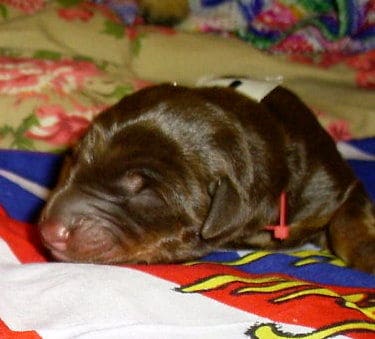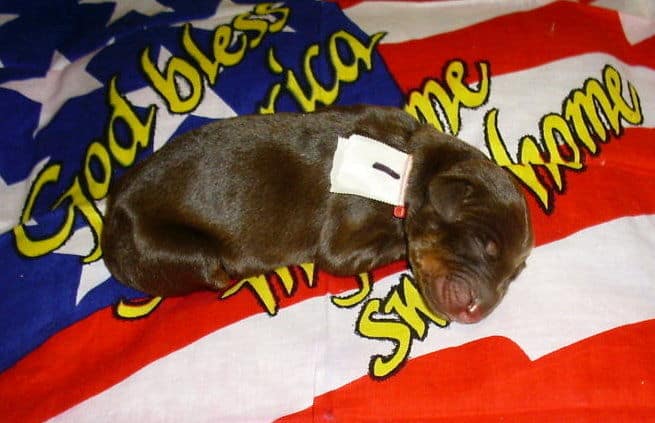 September 26, 2006 -

"Hi Laura,

Please mark pup#1 as ours, we have chosen "Zeus" as his name. I was looking at the liter's Mom and Dad on your website. I was wondering if you had any other pictures of them or more info on the Dad. His page does not come up.

Let me know as soon as you have updated pictures of the puppies on the site. Our son is very excited and looks at the pictures on the site every night!

Thanks,
Robert"

RESPONSE:

Like the name! I will try to get some better pictures of dad for you. I didn't realize I hadn't gotten his info up, sorry!

Pictures of parents paired together: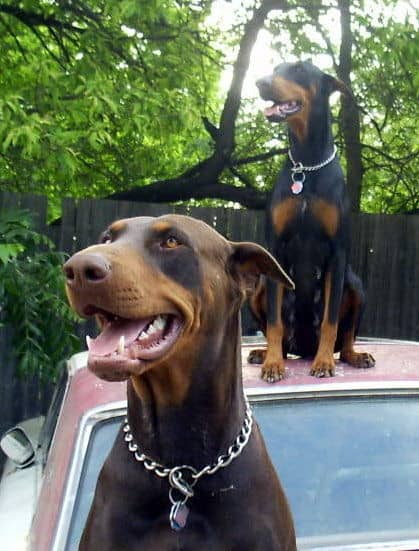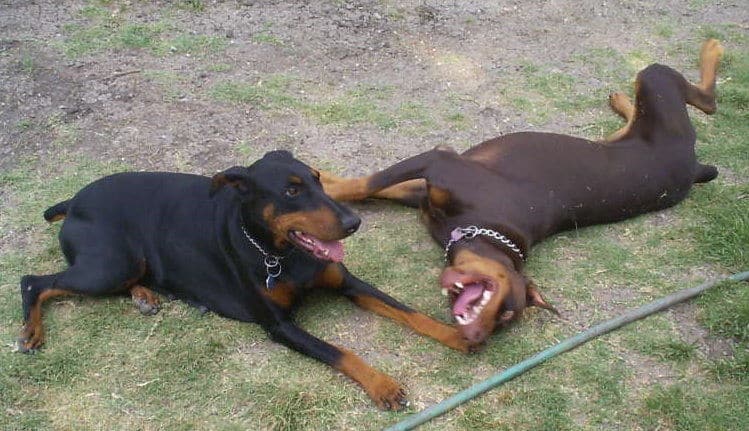 September 24, 2006 -

"Robert,

Thank you for taking the time to fill out the online application at GarrettsDobermans.com. You mentioned you are wanting a red male. We currently have five available - born September 5, 2006. They will be ready to go home when they are 7 weeks old. Please let me know if you have any questions. Here is the link to the litters most recent pictures posted on the site (they are still just babies; give them a couple of weeks and they will look more like Dobe pups!!):

http://www.garrettsdobermans.com/jad2nd_2ndwk.html

Best regards,
Laura"

RESPONSE:

"Laura,

Thanks for the quick response. That is great news. How do we go about putting a deposit to hold one? I would like pup #1 "Samson", if that's possible. We live in CT. What should we do to to prepare for his arrival as far as necessities. As I mentioned on my application we have a huge yard and "Samson" will have plenty of room to run around.

I know you have names on the pups, but can we give him our own name? If you prefer to contact me by phone please call anytime.

Thanks,
Bob"

RESPONSE:

"Bob,

Thanks for getting back to me. I will go ahead and mark "Samson" yours -- you are more than welcome to change the name. This particular breeder just happens to add that extra personal touch by naming them! When you decide on a new name, let me know and I will update his page.

The deposit is $200. When them time comes for getting him home, we'll talk about flights and all that. FYI: I have had others in the past consider flying down to pick the pup up UNTIL they find out that they can't carry the pup on as the pups are too big (in weight) at that stage. Shipping the pup to you is via the airlines and is handled through cargo priority shipping. I have never had a complaint or problem!

I appreciate all the information you have provided. It sounds like you will be able to provide him with a loving home - thanks!

Congratulations!
Laura"

RESPONSE:

"Laura,

I will send the deposit ASAP. We just want to make sure we get "Samson" we are already attached. I definitely want to pick him up regrardless of size. I want to meet the family. If you want to update the page with his new family it will be Robert, Bob and Nitza.

We just finished playing with our freinds new rotti pup "Hulk" and can't wait to get our PUP.

Thanks,
Bob"
---
Find a New Home for Your Dobe
Doberman Rescue Organizations
All Content Copyright © 2000-2010 GarrettsDobermans.com.
All rights reserved.