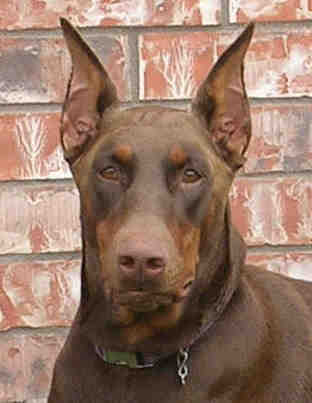 Garretts' Dobermans .com
Welcome to Garretts' Doberman Puppy Site!

Jadzia's 3rd Litter's 5th Week
The pictures below show the pups in their outside
setting. Darleen reports now that they have gotten to
be outside, they are not too happy about being inside!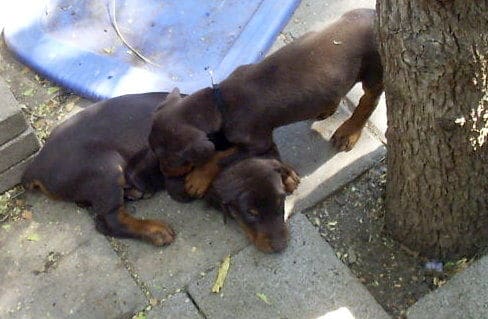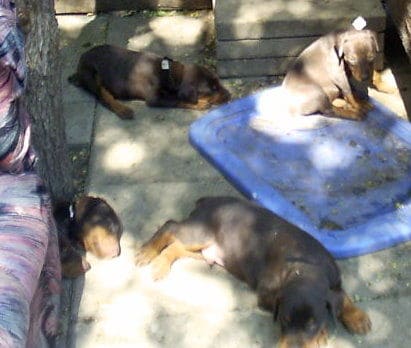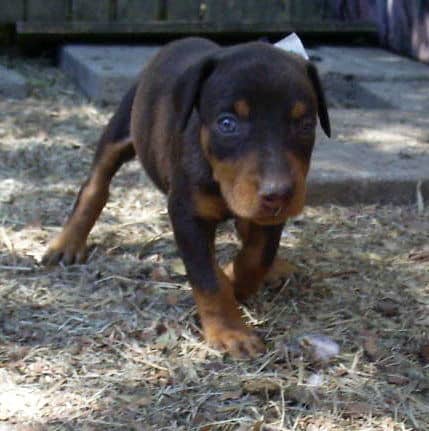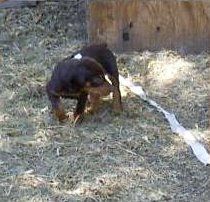 I took my kids out to visit with Darleen and the pups
this week. Here are two of my favorite pictures I
took during the visit. Both my boys picked out their
favorites then couldn't understand why they couldn't
have them - ha! BTW: Pups are adorable!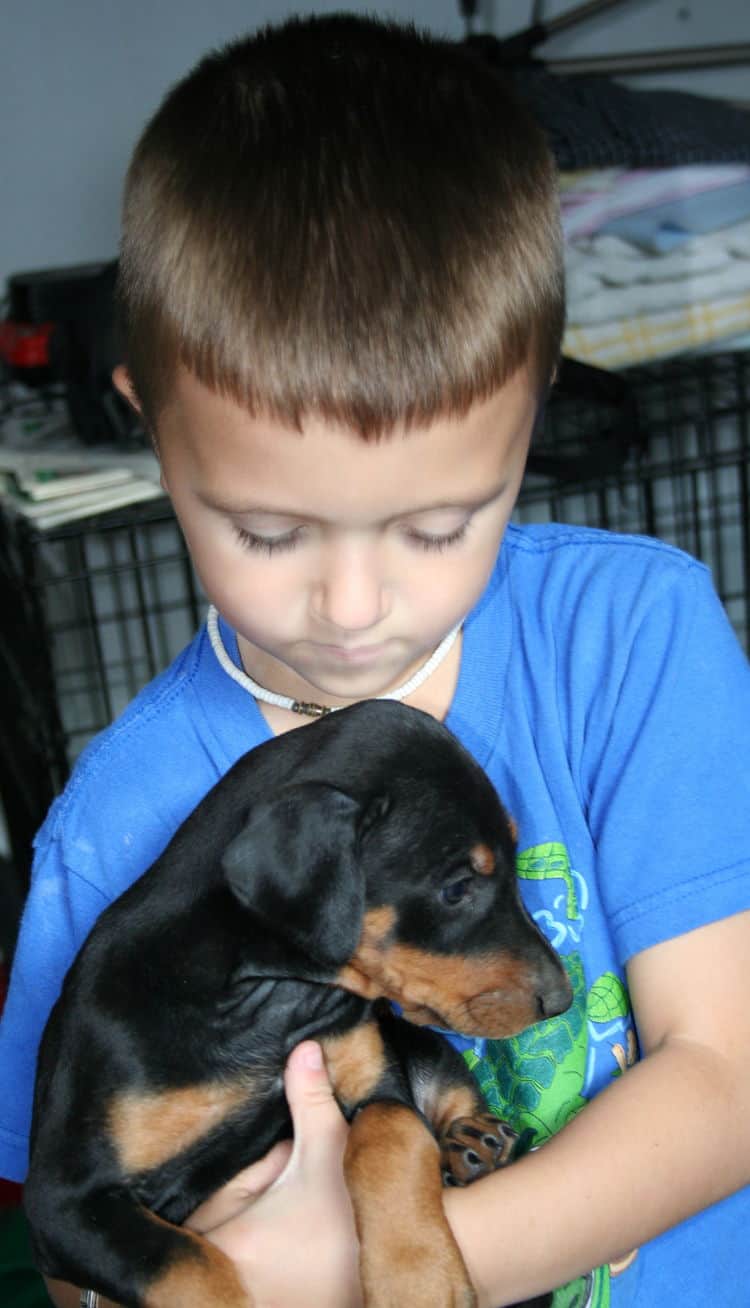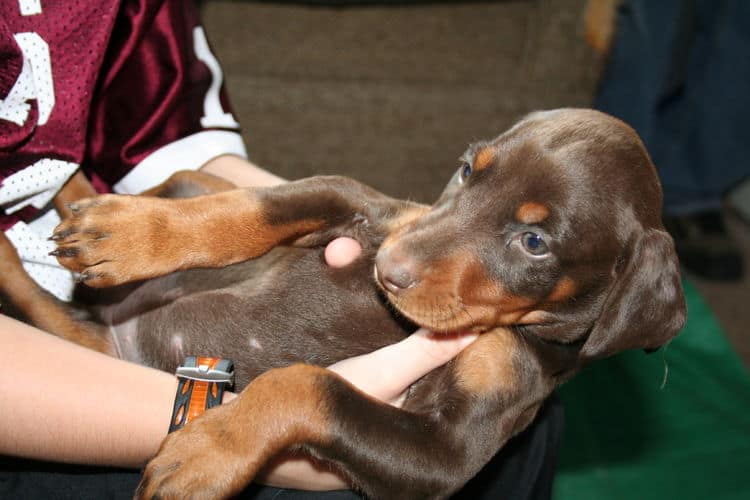 ---
Find a New Home for Your Dobe
Doberman Rescue Organizations
All Content Copyright © 2000-2010 GarrettsDobermans.com.
All rights reserved.