March 5, 2007 -
"Laura,
We made it home fine (with only 4 stops for potty breaks). Maxx did really well considering leaving his siblings and your family. We had a quiet Sunday by design and he is adapting quickly to his new home. He is trying to figure out what our cat is and she is mad at having to train another dog.
We will keep you posted about his development. Letha and I feel as though we have kids again, scary !
Bryan"
---
March 3, 2007 -
Bryan and Letha drive down today and pick out their new little family member. Bryan really liked this little guy's stance. He does stand proud!
---
Pictures at 7 weeks: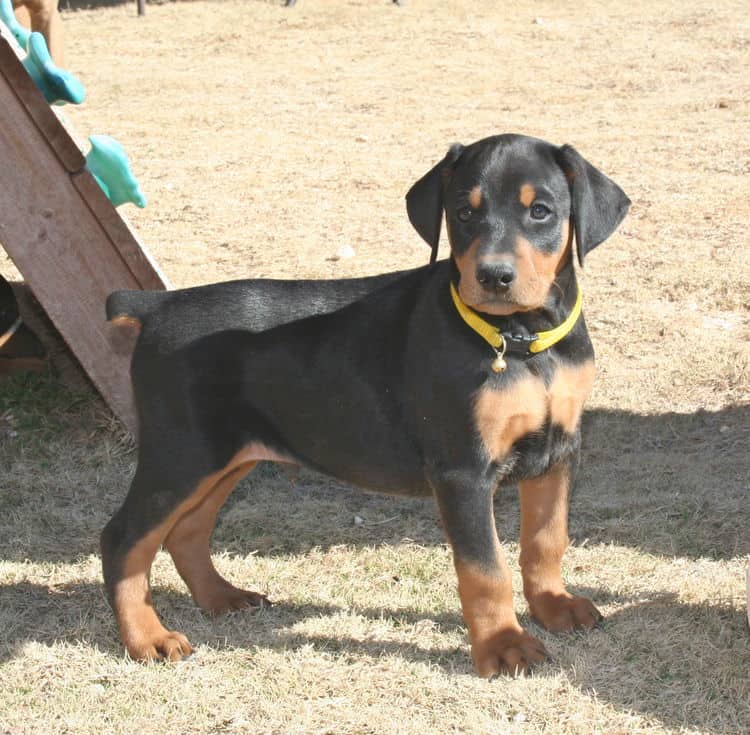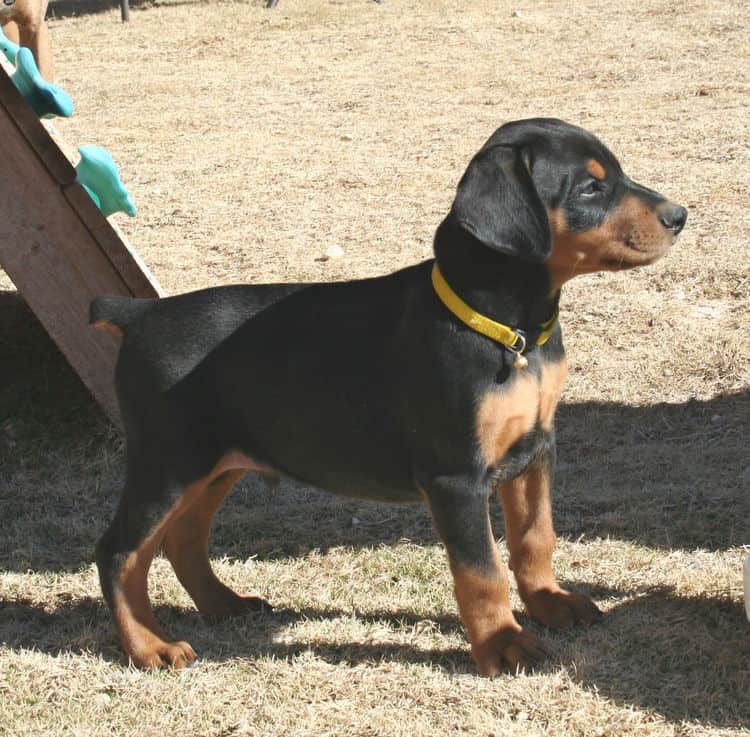 This pup was the first pup to follow me around the backyard. My suspicion is he will be quick to bond with a new owner. He is the smallest of the litter, but we are not talking about a big noticable difference. The markings of this pup is not as rust in color rather a little more tan.
---
Pictures below taken at 5 weeks: