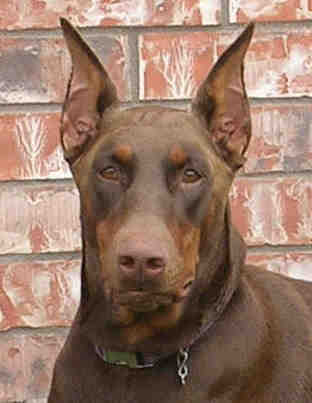 Garretts' Dobermans .com
Welcome to Garretts' Doberman Puppy Site!

Scout (Red Female)

This red female now lives with Emily, Nick,
and sons in Memphis, TN.
January 6, 2009 --
"Hey Laura, The puppy is great. We named her Scout. My boys love her, especially my 7 year old. --Nick"



Pictures taken at 8 weeks old...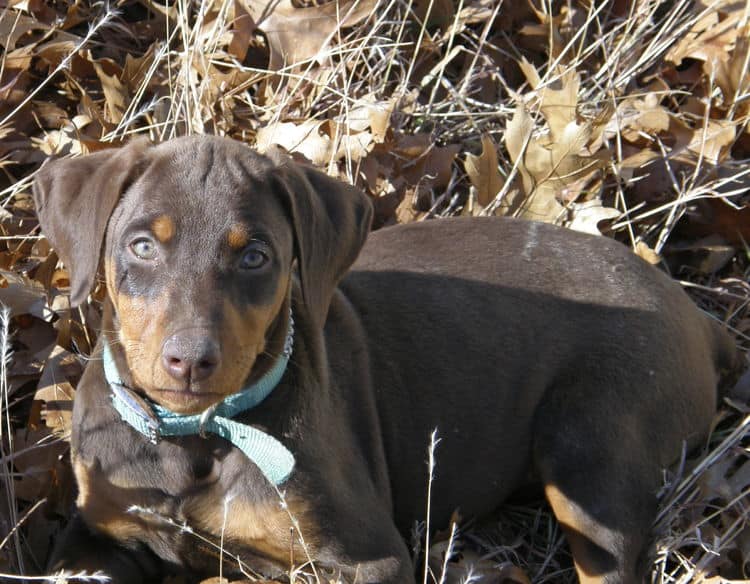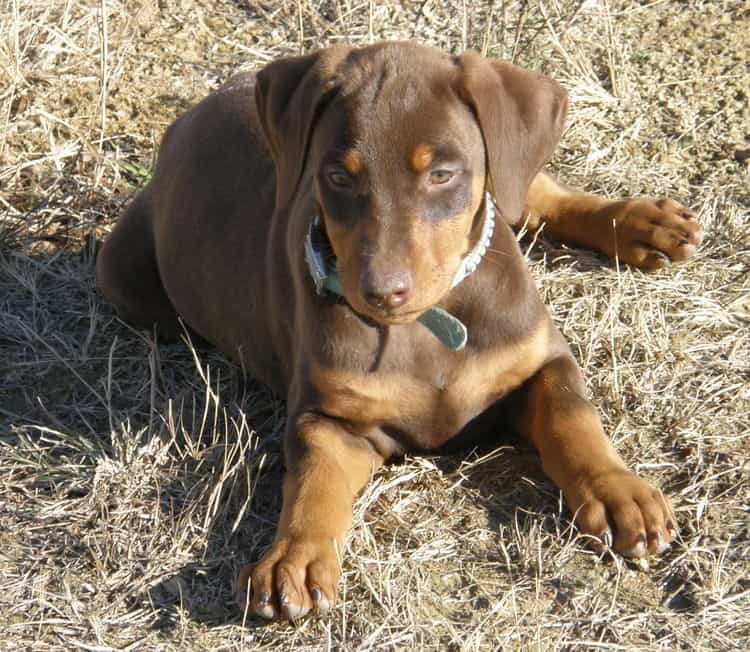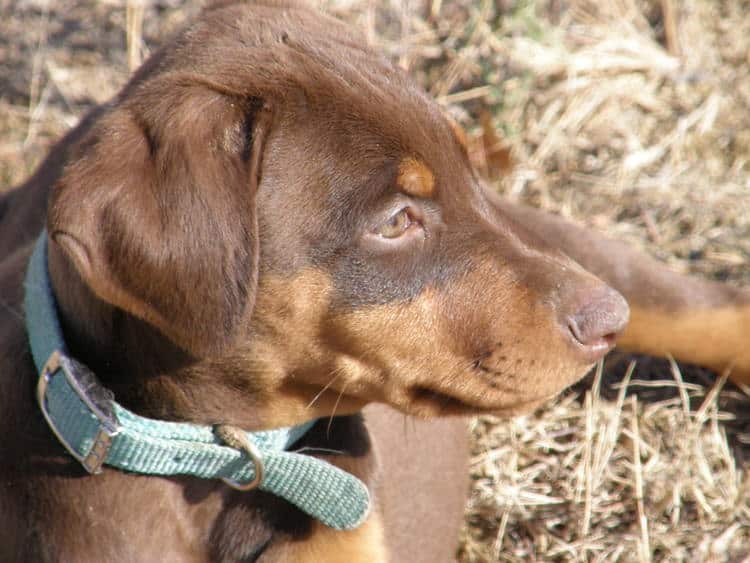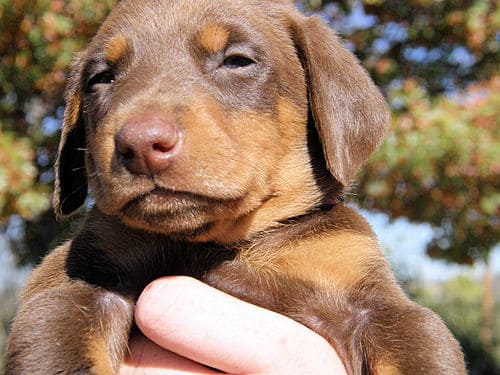 5 Week Old Pictures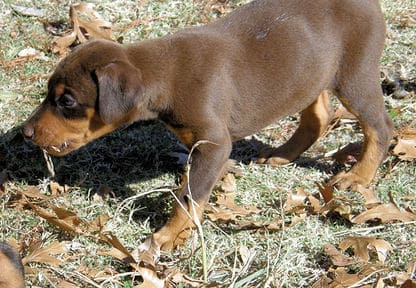 December 15, 2008 --
"I got her checked in and she will be on her way shortly :) Leash and papers are taped to top of crate in separate envelopes. Note: She drooled all over my leg on way to airport. It's a nervous habit. She didn't do it Friday going to/from vet's. Anyway, I
recommend coming prepared = towel and bag. Let me know when she's safe in your arms! --Laura"

REPLY BACK:
"We have her and on our way home. She is so great! So sorry for the short message. I am playing with her and we have bad weather on the way so we are rushing about.-- Thanks, Emily"

December 11, 2008 --
"Hello Laura, I am Nick and my wife and I are delighted to be getting the female puppy!! We have three boys and we know they will love playing with her. Thanks, Nick"

RESPONSE:

"Hi! I am excited she's going to your family. I love that she'll have your boys to play with! Let me know if you have any questions! --Laura"

REPLY BACK:
"We are very excited to get the puppy. Please let us know flight schedule and all informtion about picking up the dog as we have never done this before. Thank you, Nick"

RESPONSE:
"The shot records will be attached to the crate. Once I ship her, I will let you know where exactly. When I have the flight info, I will give you the details."
---
Find a New Home for Your Dobe
Doberman Rescue Organizations
All Content Copyright © 2000-2010 GarrettsDobermans.com.
All rights reserved.