This red female now lives in Frisco, Texas with Timothy and Ann.
May 5, 2007 -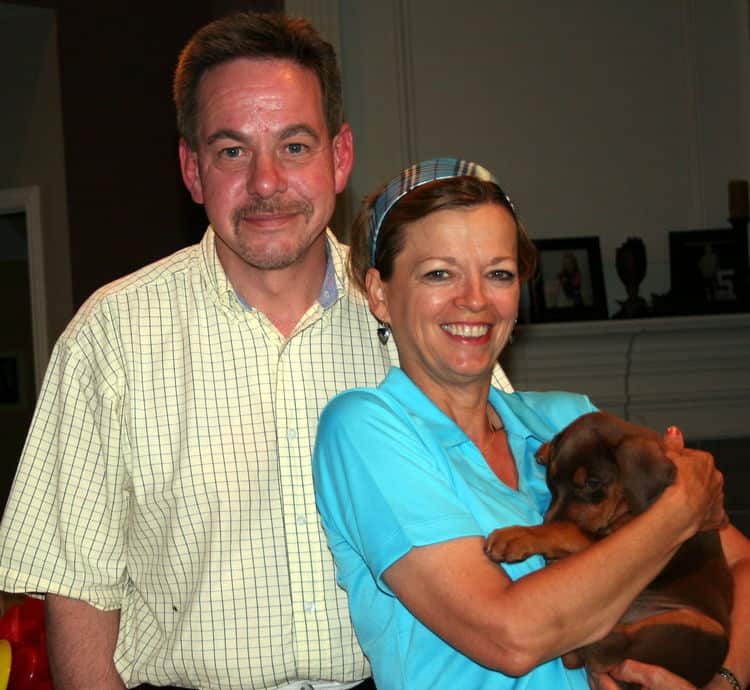 This couple came out today to meet the newly available
pup due to an unexpected cancellation. They fell in love
with her almost immediately and I felt like I had been
dealing with them as long as some of the other owners of
this litter. I am so happy this pup got to go home with them!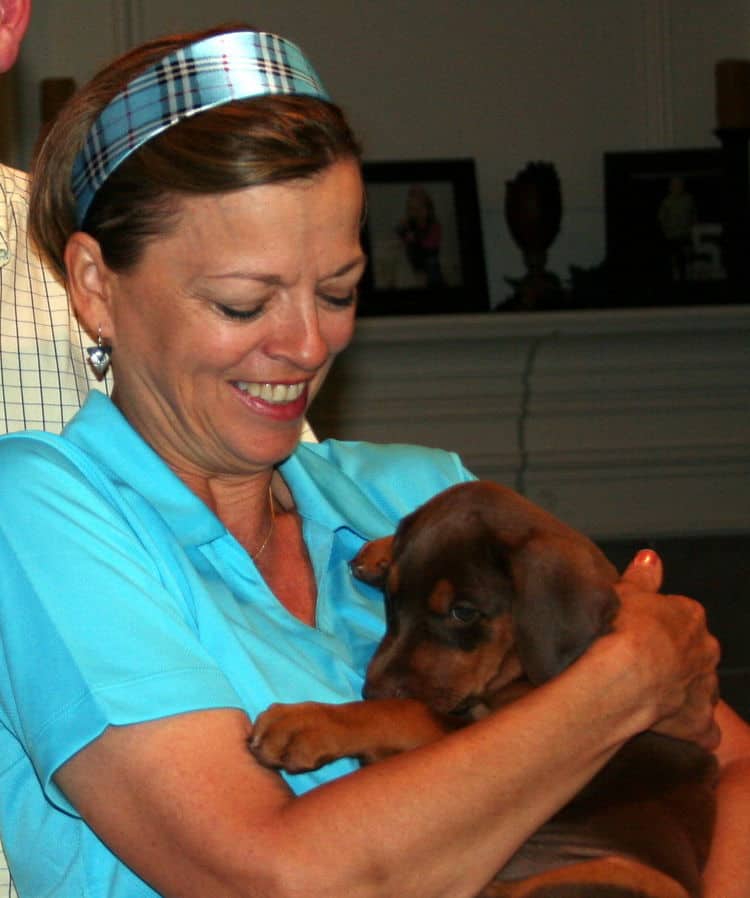 ---
Picture taken at 7 weeks old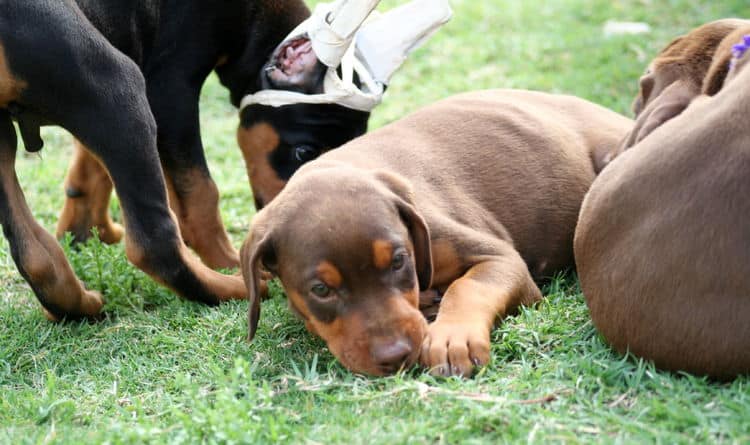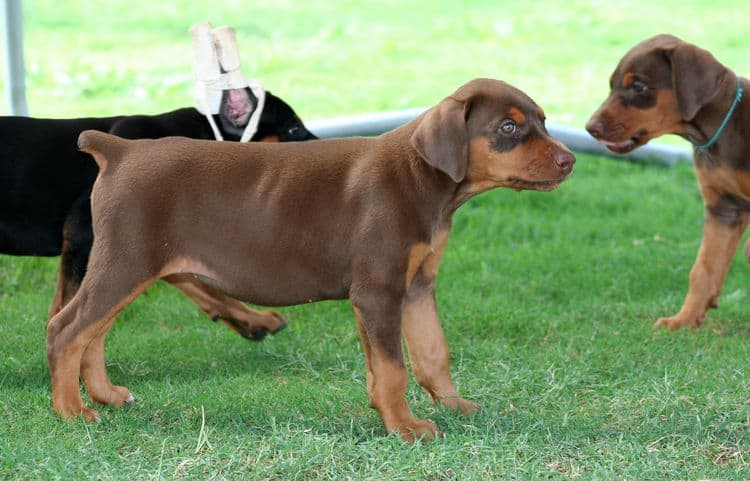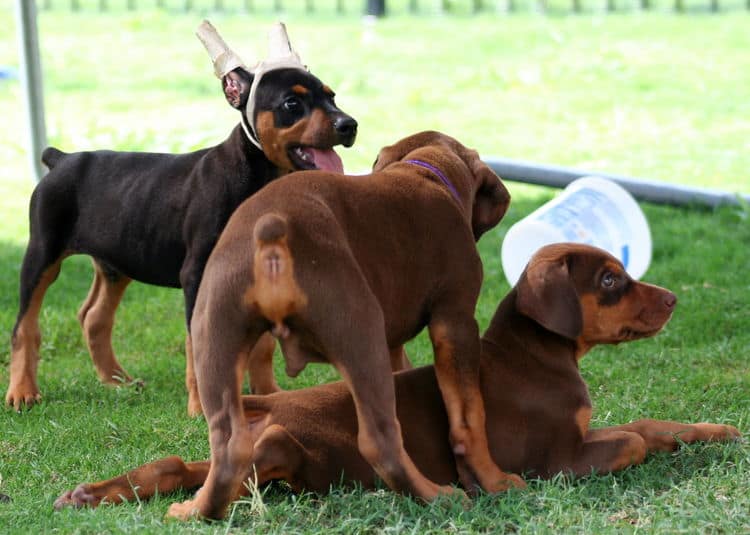 ---
Picture taken at 6 weeks old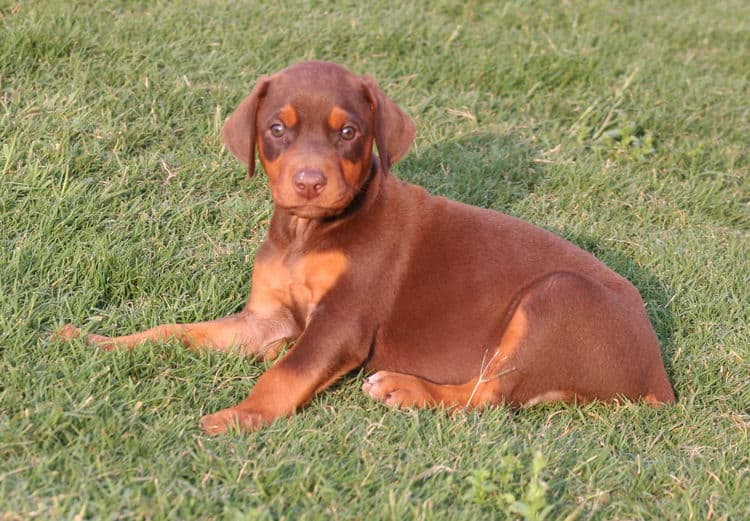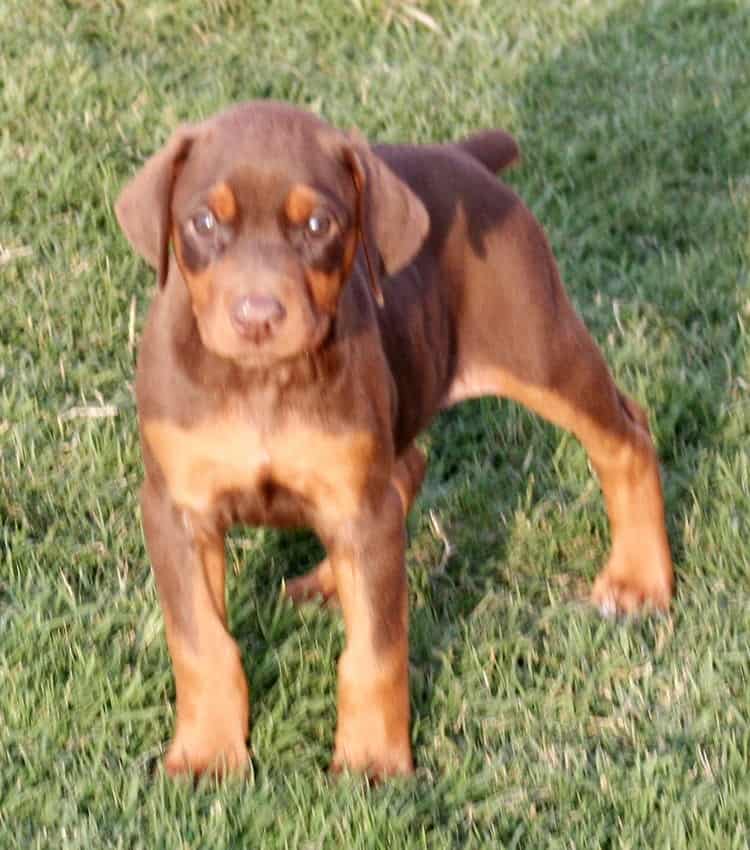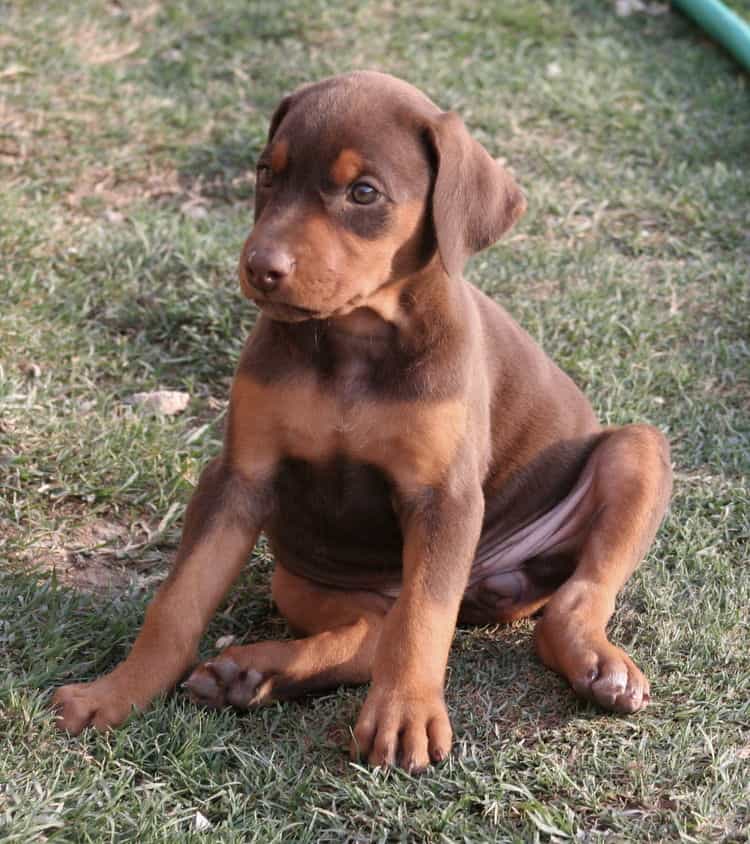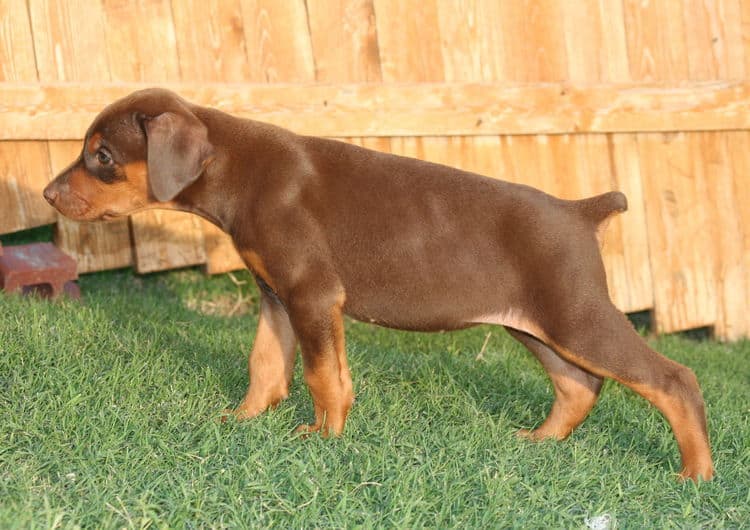 ---
Picture taken at 5 weeks old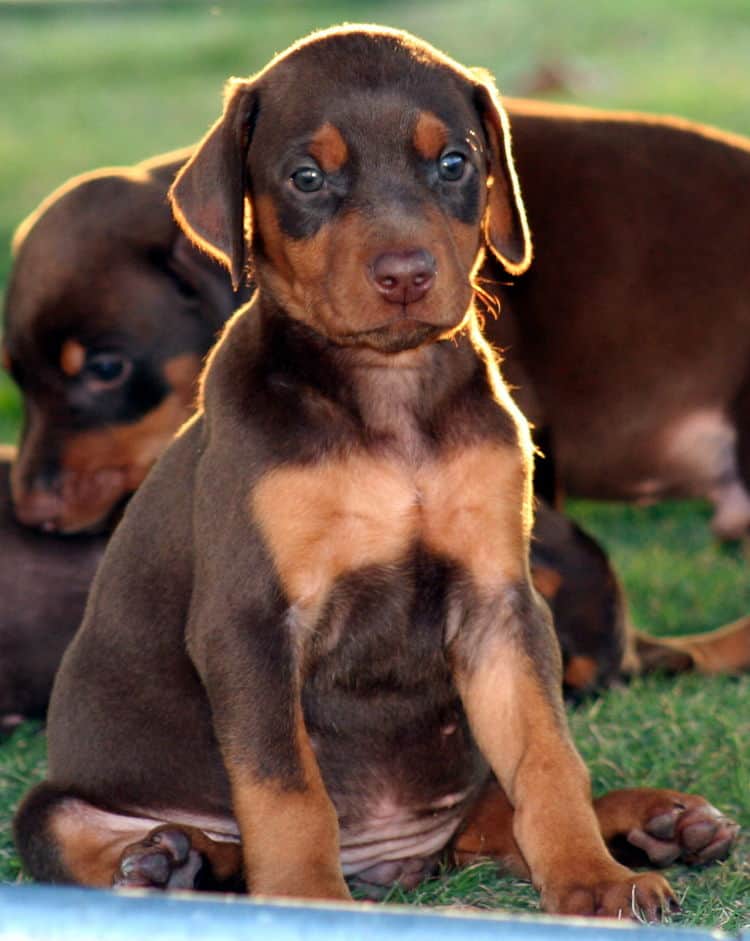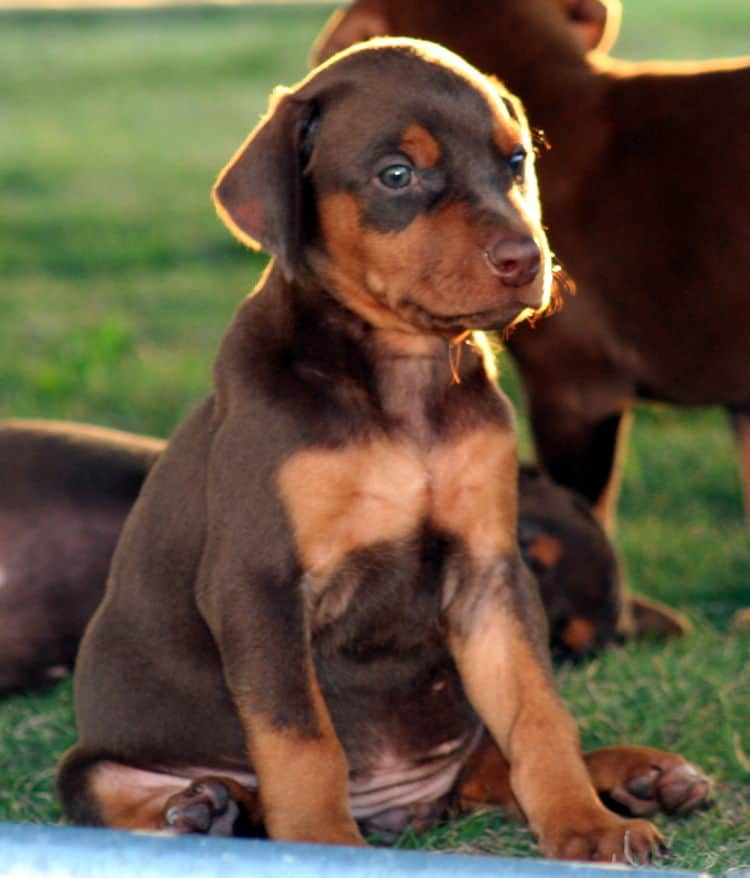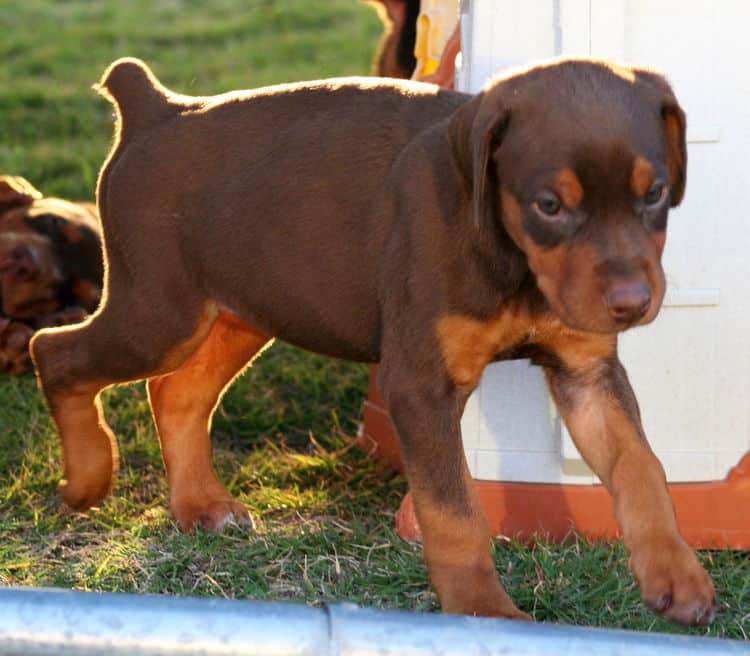 This pup was almost chosen as the first pick for the red females. When Linda drove down from Illinois, she had it in her
mind this was her pup. It was such a hard decision. What she
liked about this pup was how friendly she was with her and the uniqueness of her white tipped back toes. Nonetheless, the blue tagged female won Linda over in the end.
---
Picture taken at 4 weeks old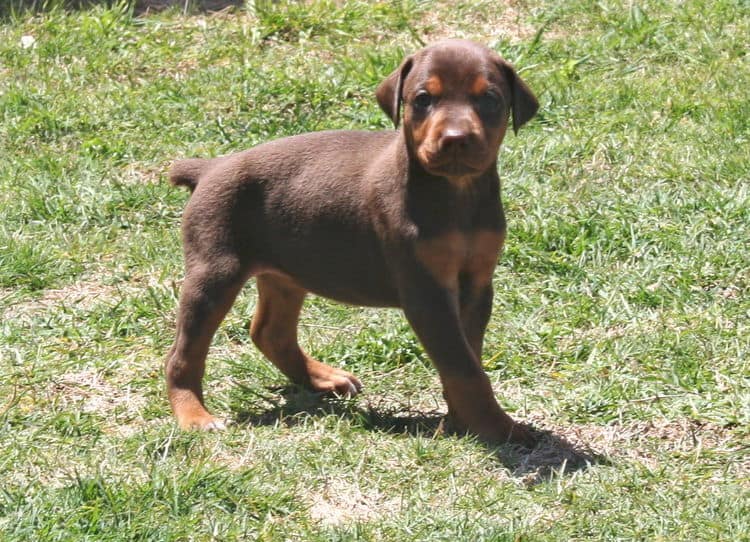 I am laughing while saying the following - This is the mouthiest pup of the litter! When she was 3 weeks old, she would growl at noises she heard. She is the least afraid of things and has a definite confident side to her. She also has a lovable side to her!
*Weighed 5 pounds on April 17.