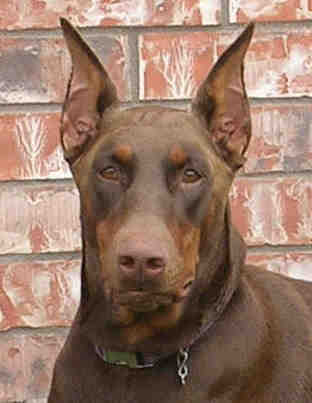 Garretts' Dobermans .com
Welcome to Garretts' Doberman Puppy Site!

Scarlett's 2nd Litter Third Week
---
Second Litter Links - Born April 1, 2006:
Litter's Home Page
First Day
Tail Dock
Food Intro
1st Grass Play
1st Week
2nd Week
3rd Week
4th Week
5th Week
6th Week
7th Week
8th Week (pending)
Development Diary
Sire of this Litter
---
The pups continue to get stronger and are getting much better at playing with each other. Sudden noises like the door opening causes at least a couple at the time to "growl" then bark. It is really cute! Teeth have cut. Their nails were trimmed for the first time. And, probably one of the biggest changes this week was the big move from the laundry room to the pen in the garage. Mom was really needing to have access to her own space as the pups got to moving around more.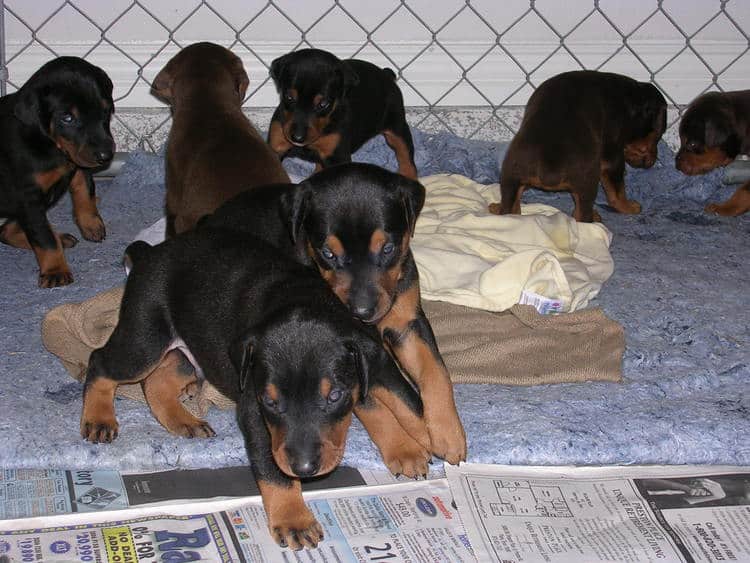 We just love to play!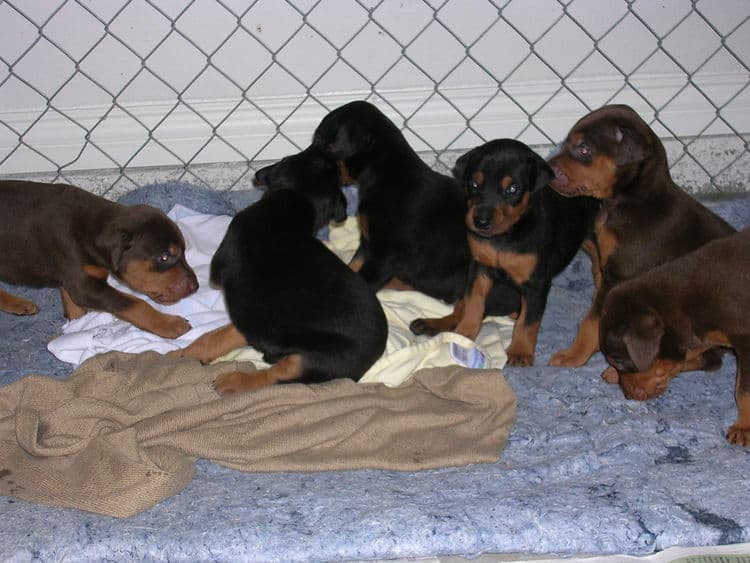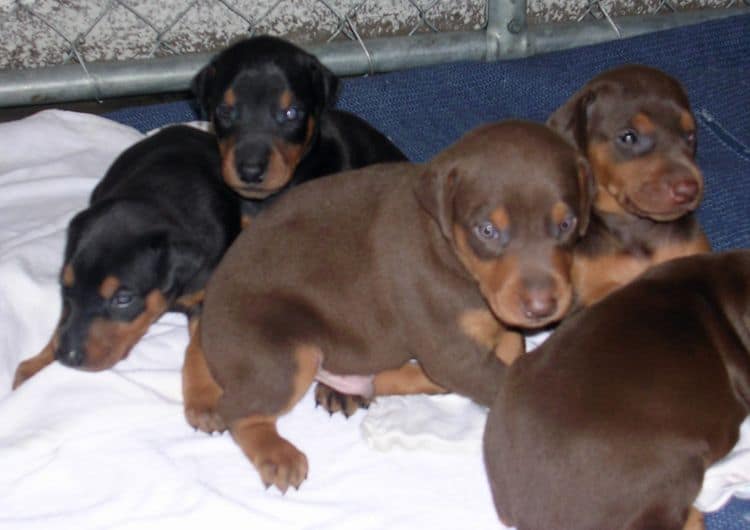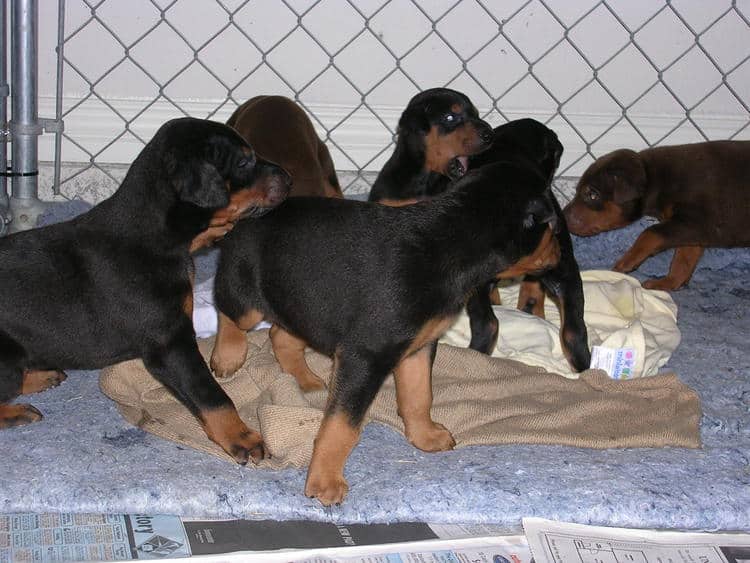 Notice how much stronger we are and
how well we are getting around now!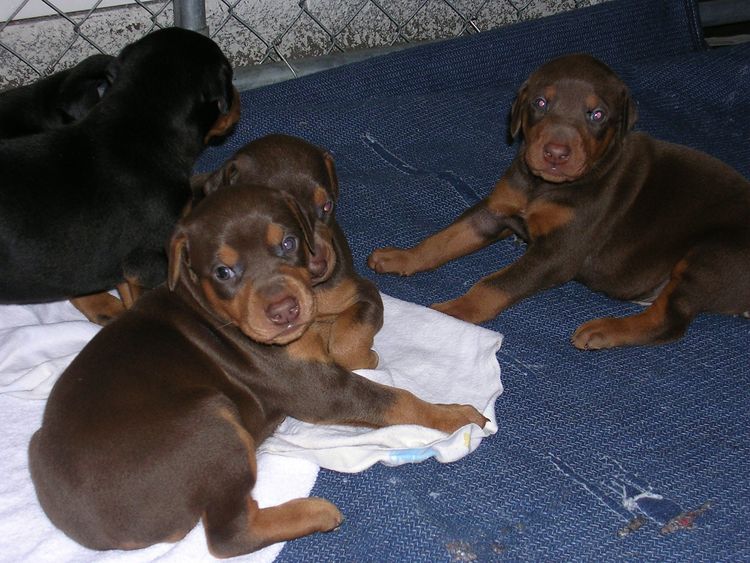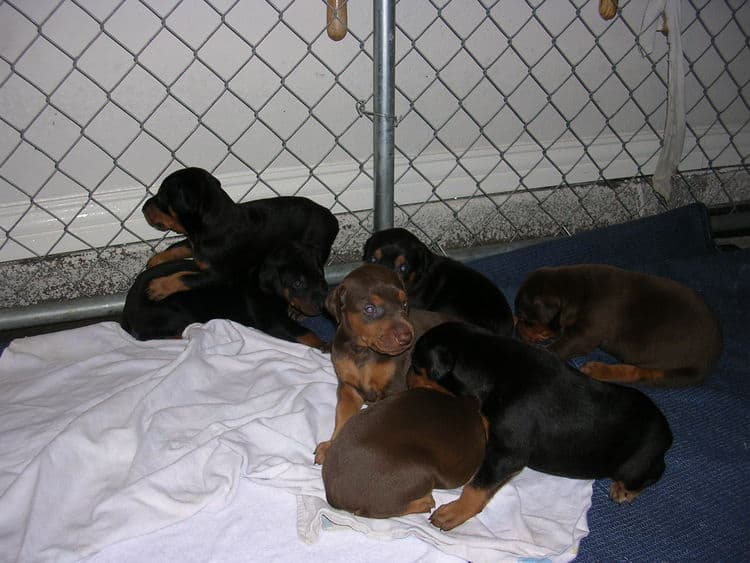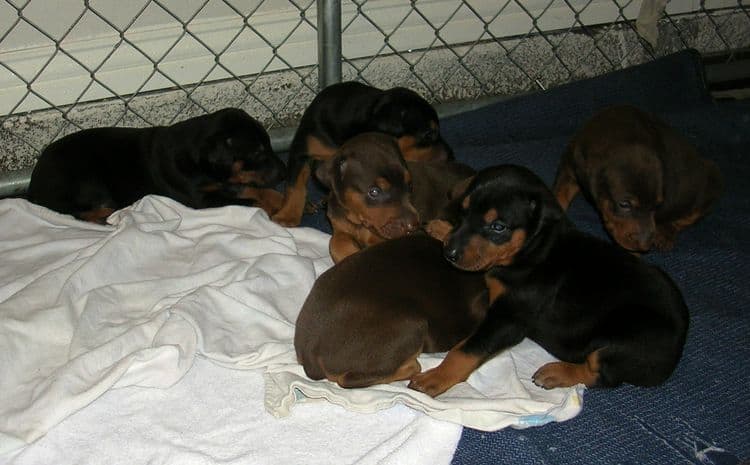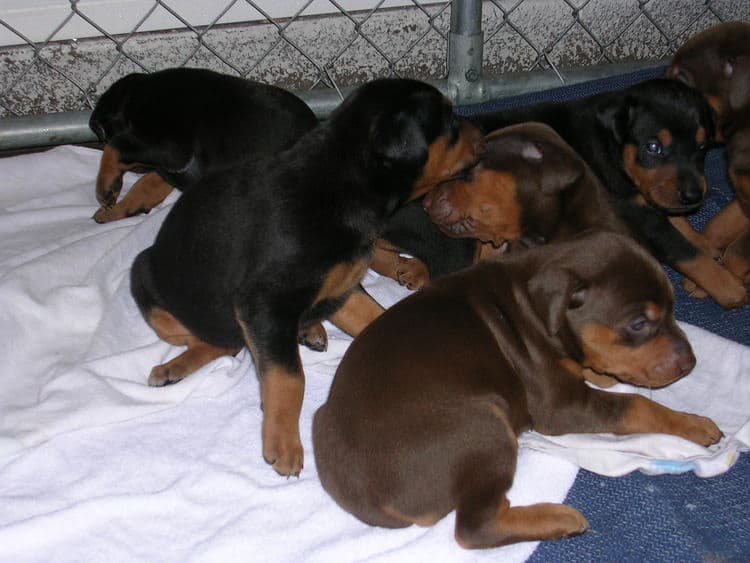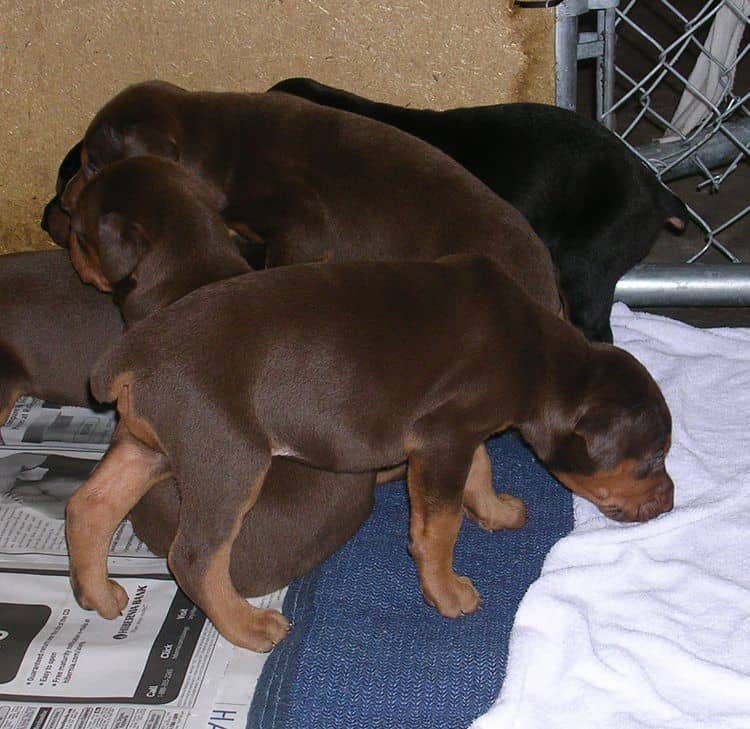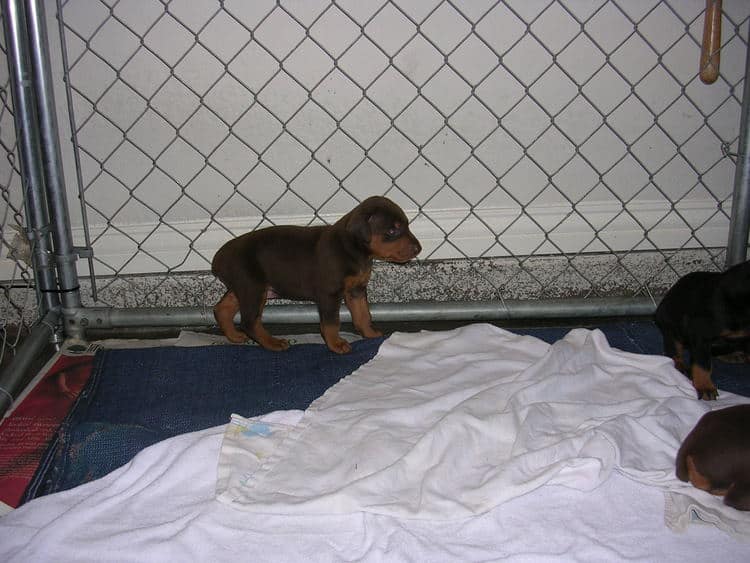 In some of the pictures, it is hard to really put
into perspective the actual size of the pups.
This picture should help you to better visualize their size.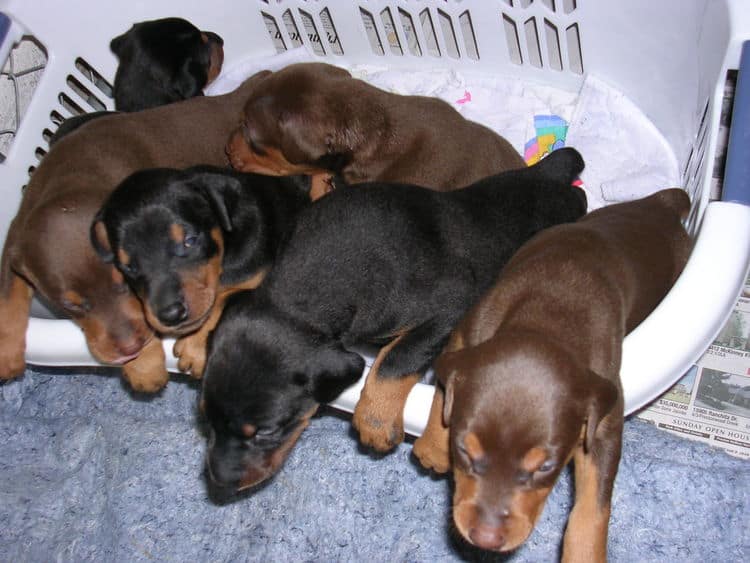 We are able to climb out of the basket ..
especially when mom shows up!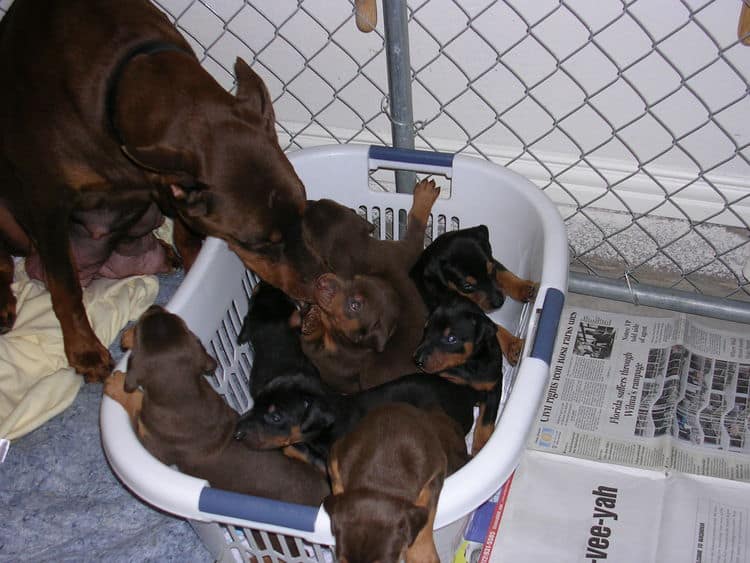 (This was after our bath and mom's helpers were moving
us back to the pen.)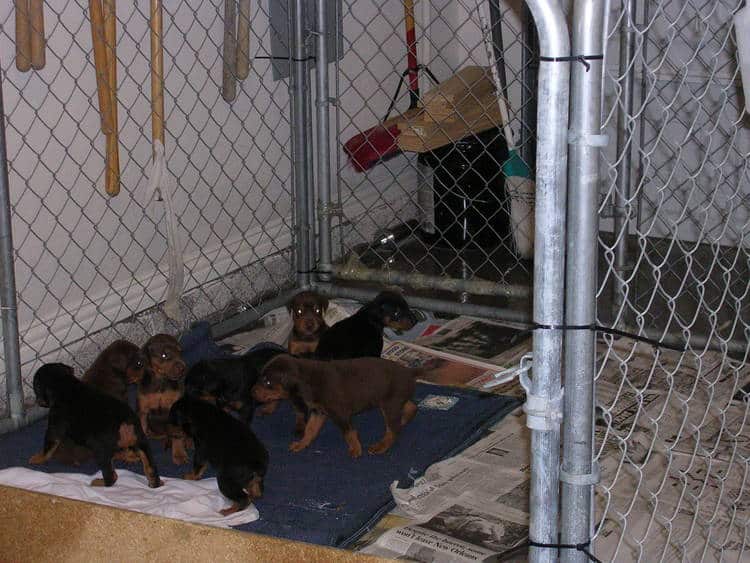 This photo and the next two show the new set up for the pups.
Mom can come and go as she pleases. She is much happier and
doing an awesome job of taking care of these little ones.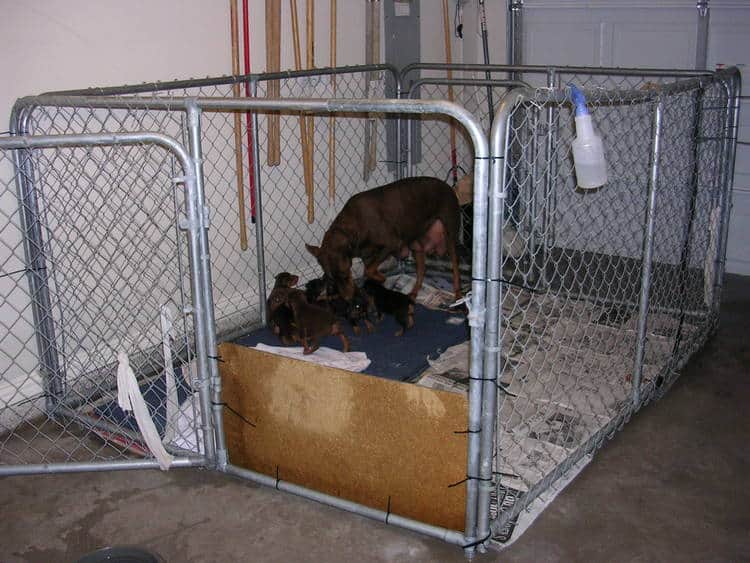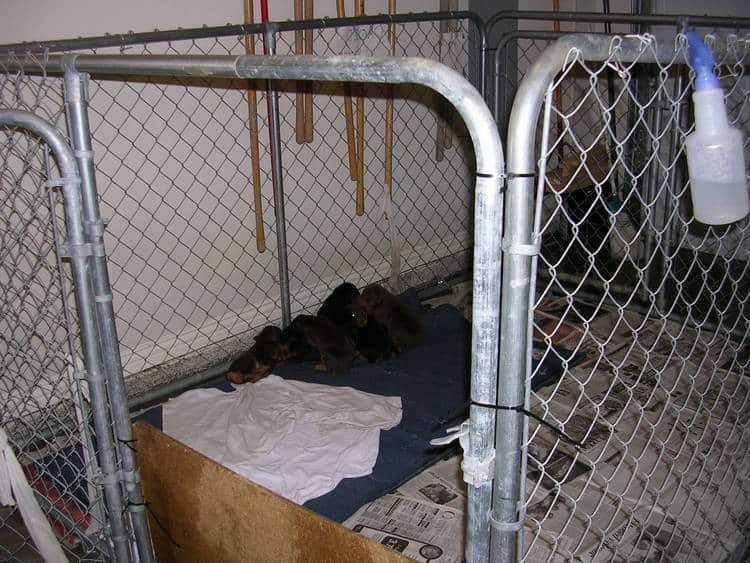 ---
Find a New Home for Your Dobe
Doberman Rescue Organizations
All Content Copyright © 2000-2010 GarrettsDobermans.com.
All rights reserved.