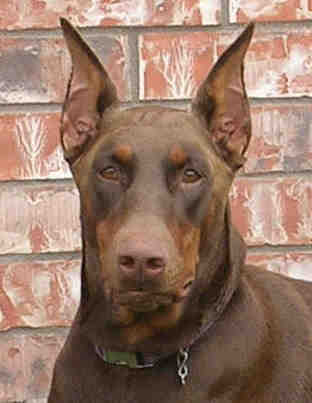 Garretts' Dobermans .com
Welcome to Garretts' Doberman Puppy Site!

Cynnia's 1st Litter

Breeder: Tracy Dorgan
This litter is owned by Tracy Dorgan and family.
The Garretts sold Cynnia to Tracy. Cynnia's parents are Shadow and Ranger.
Links to her lineage found on this site are listed below:


Shadow/Ranger Litter (Cynnia born)
Cynnia's Grandfather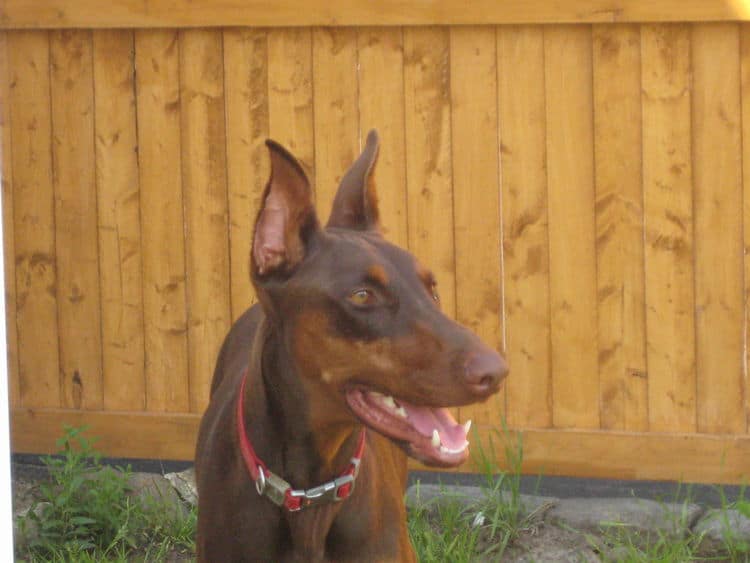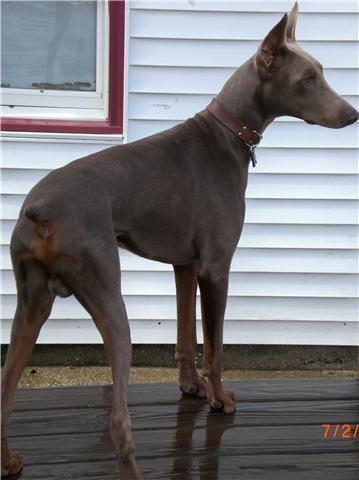 Cynnia, Mother (red and rust) and Boston, Father (fawn and rust) of this litter


Click Here to see Cynnia's Page
The Following 3 Fawn/Rust Males are Currently Available -- Pics at 5 weeks: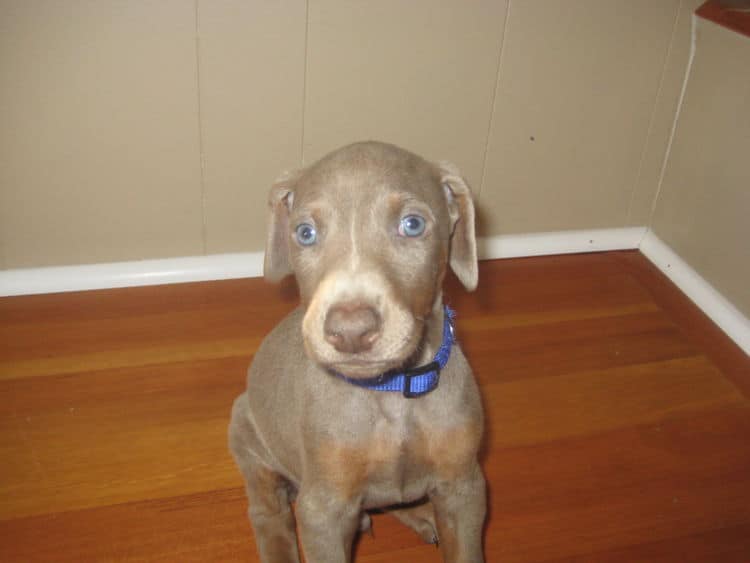 Fawn Male tagged Blue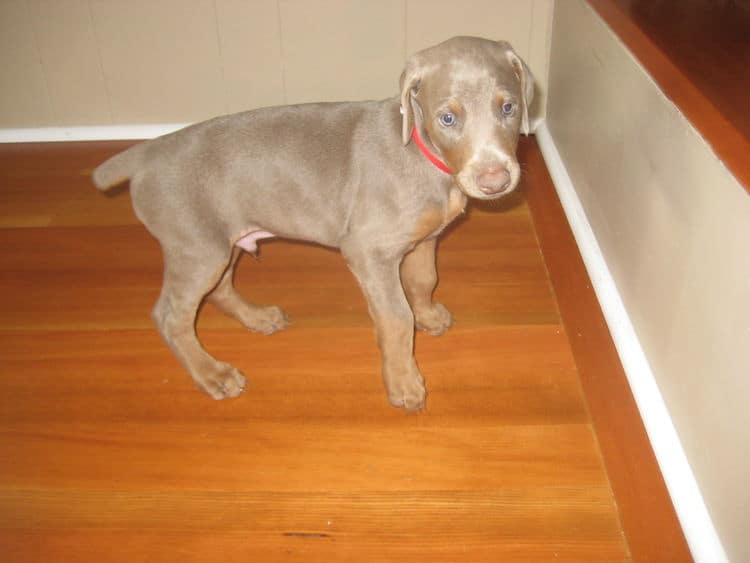 Fawn Male tagged Red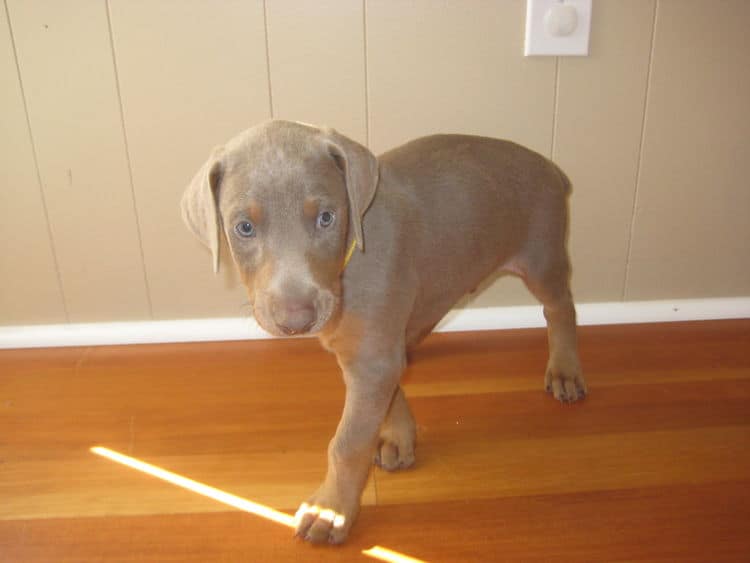 Fawn Male tagged Yellow
Pictures at 4 weeks old: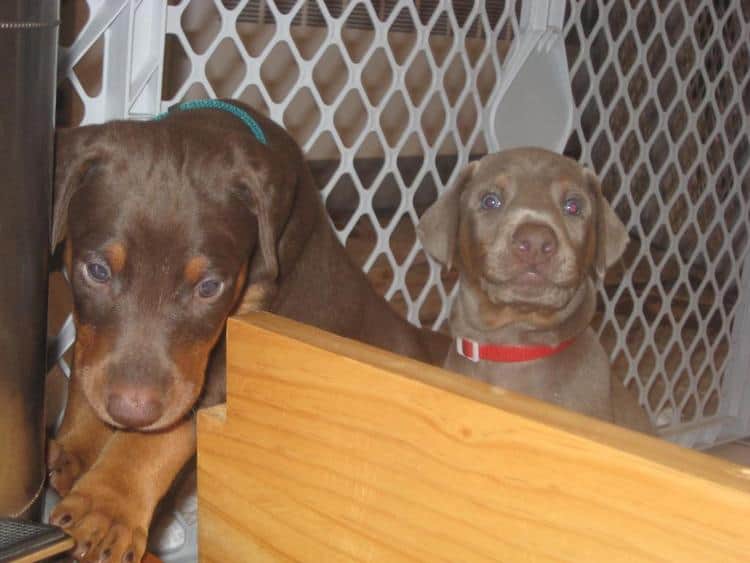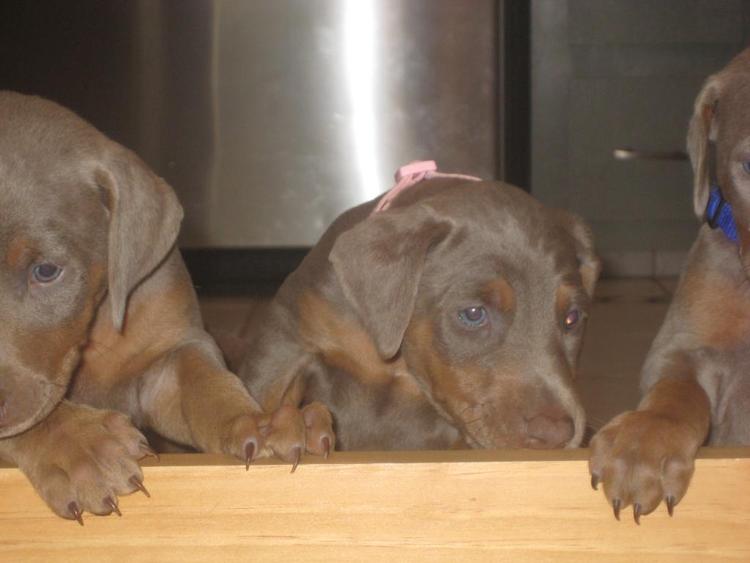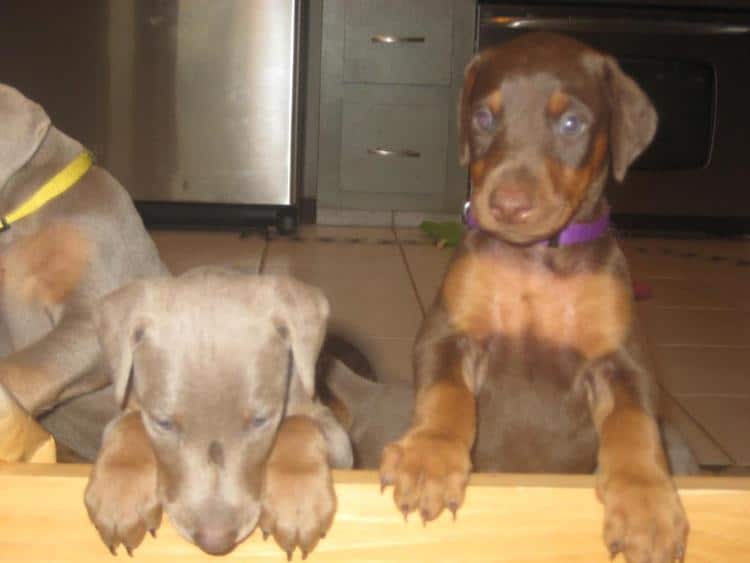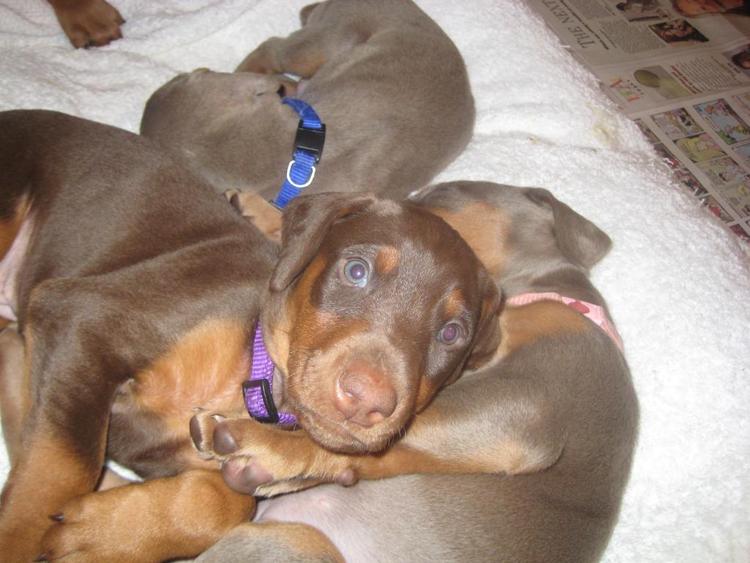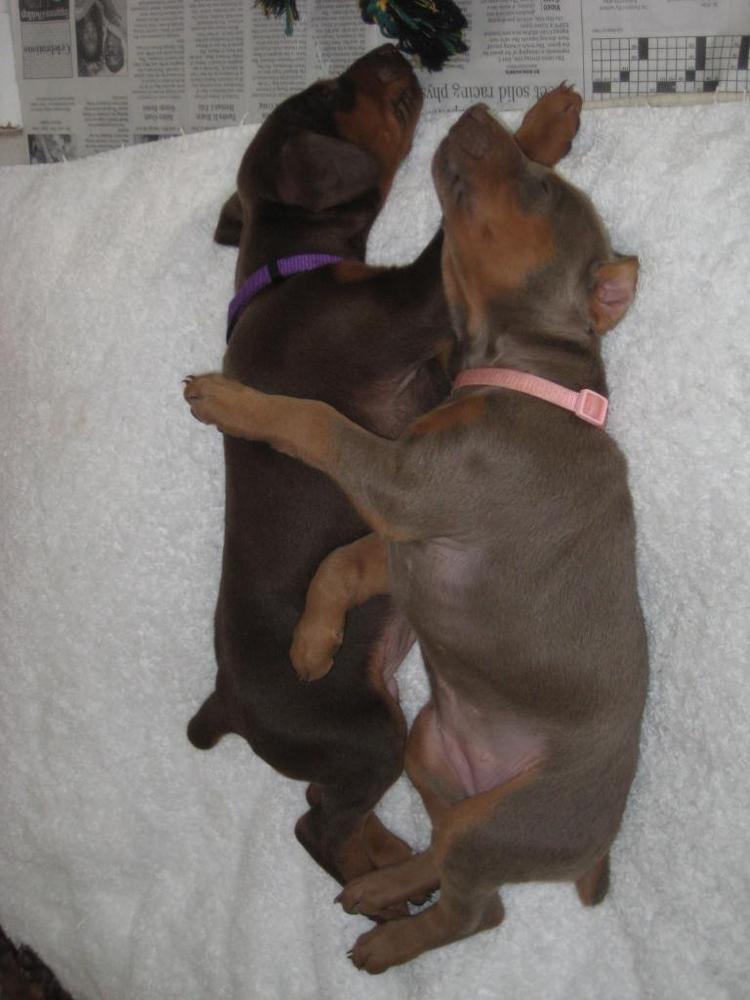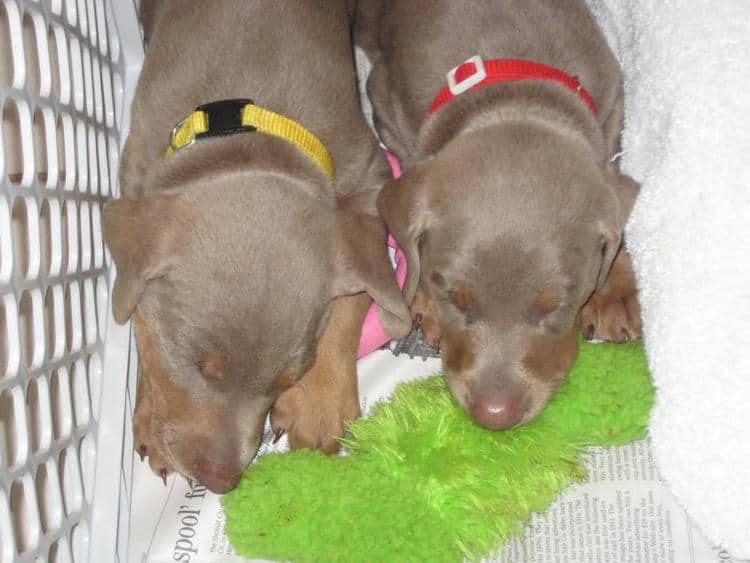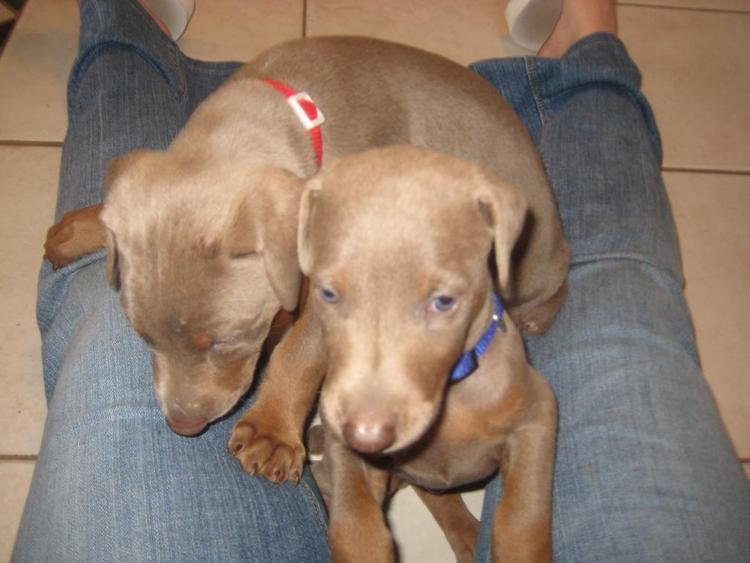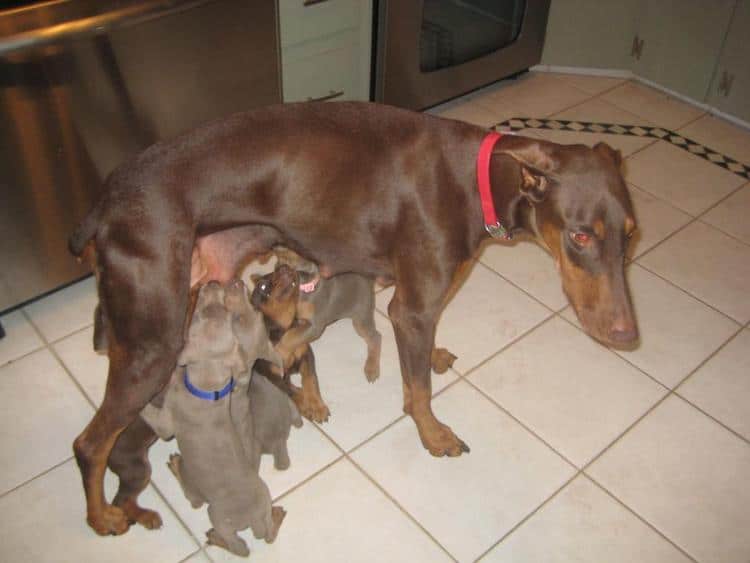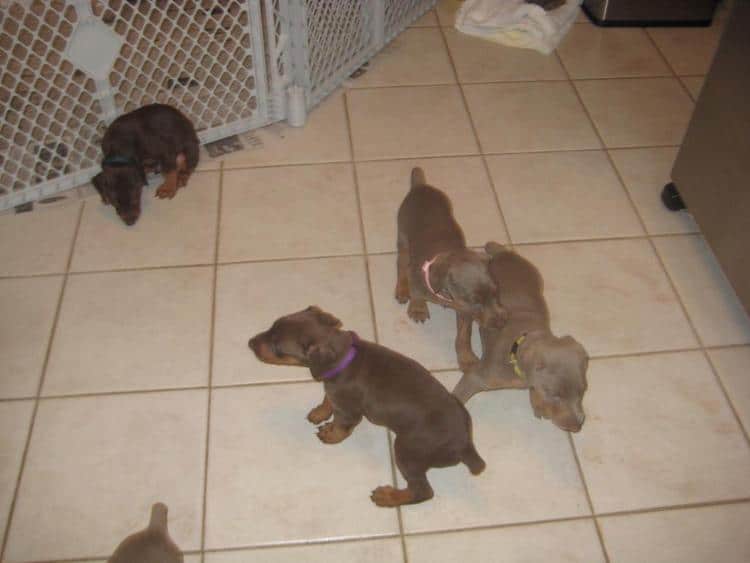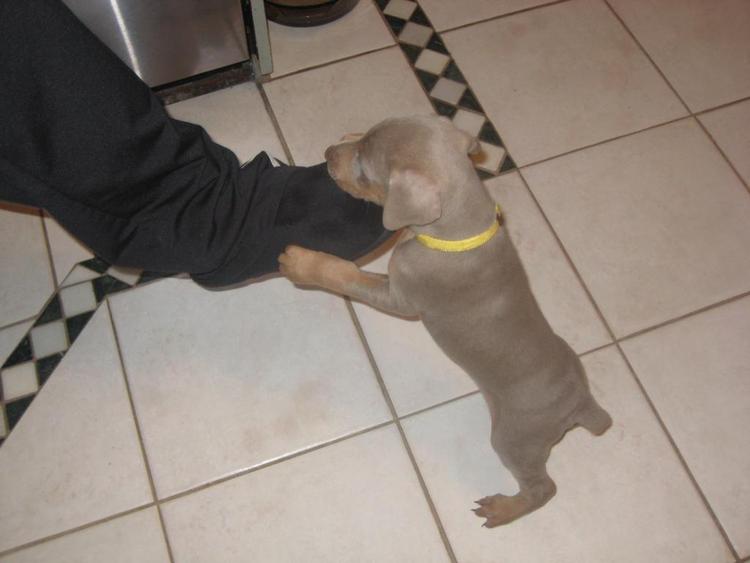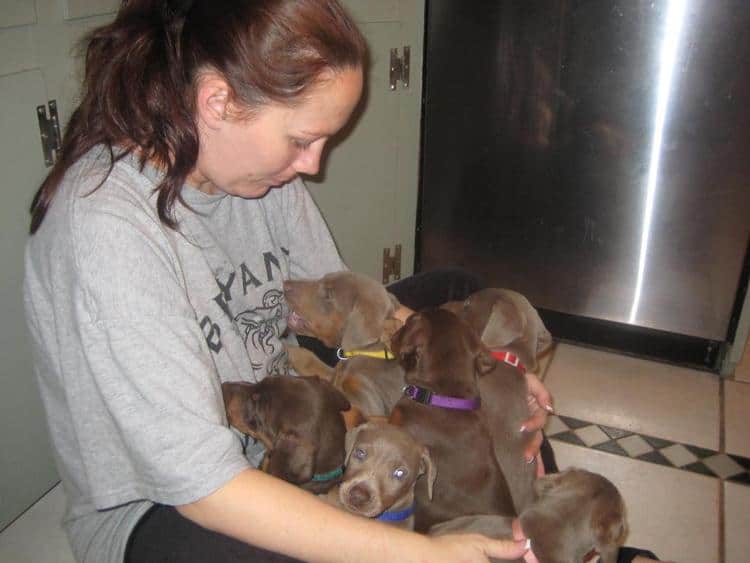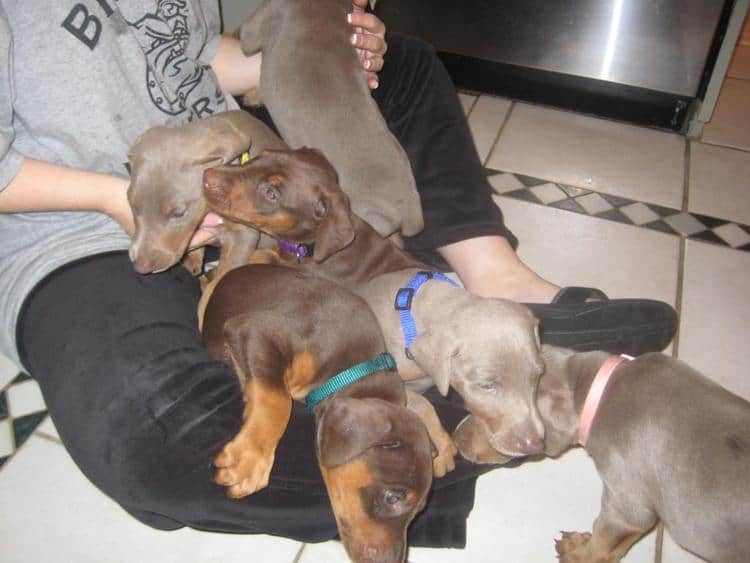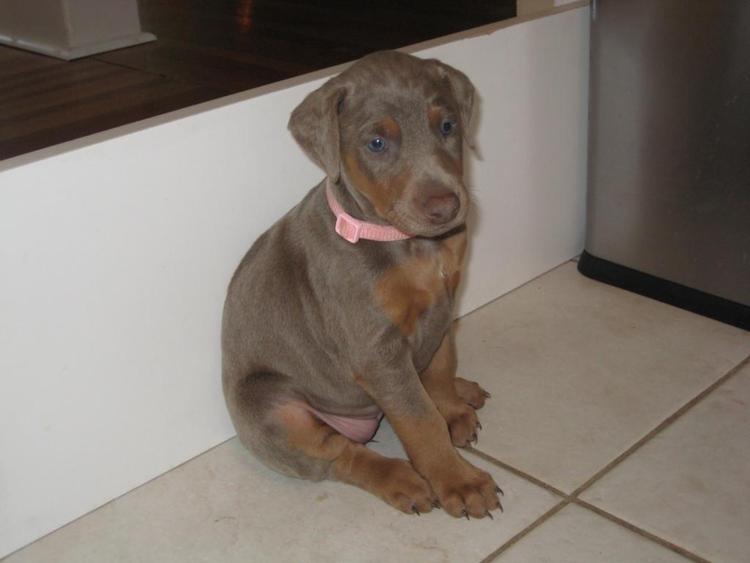 Fawn Female [SOLD]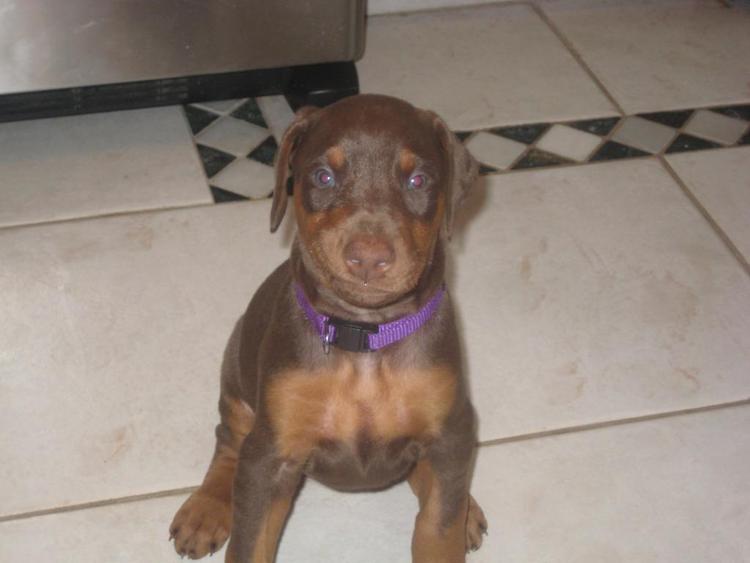 Red Female [SOLD]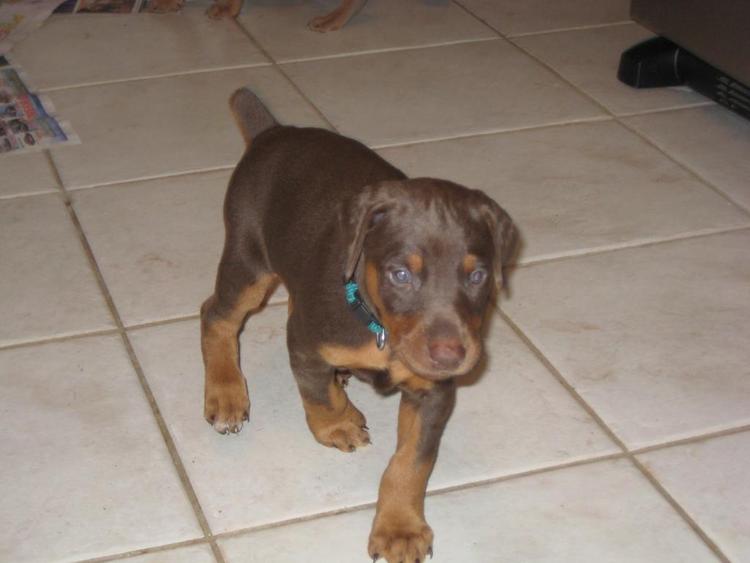 Red Male [SOLD]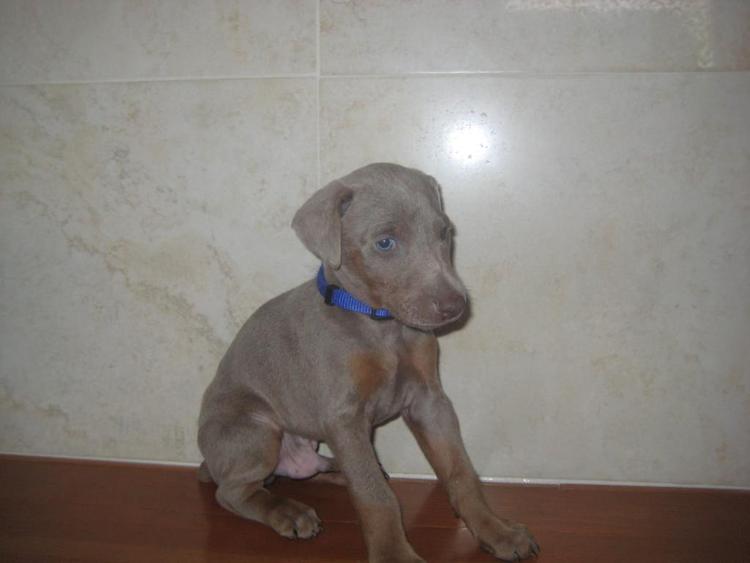 Fawn Male tagged Blue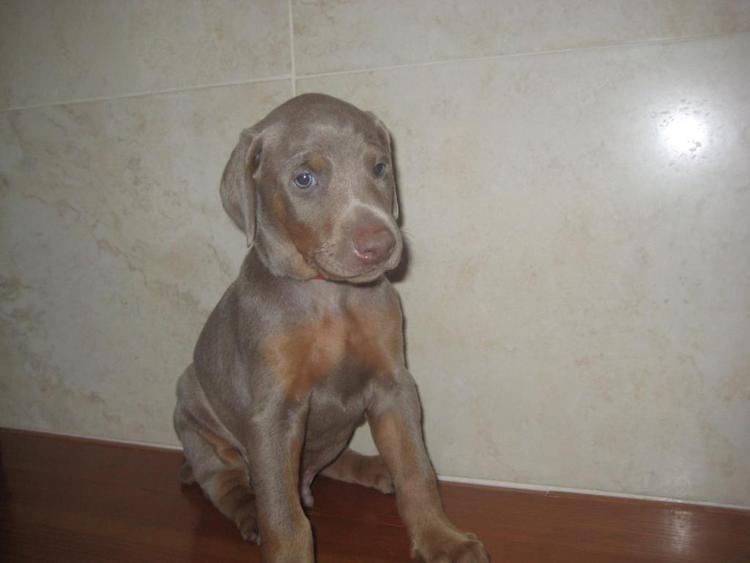 Fawn Male tagged Red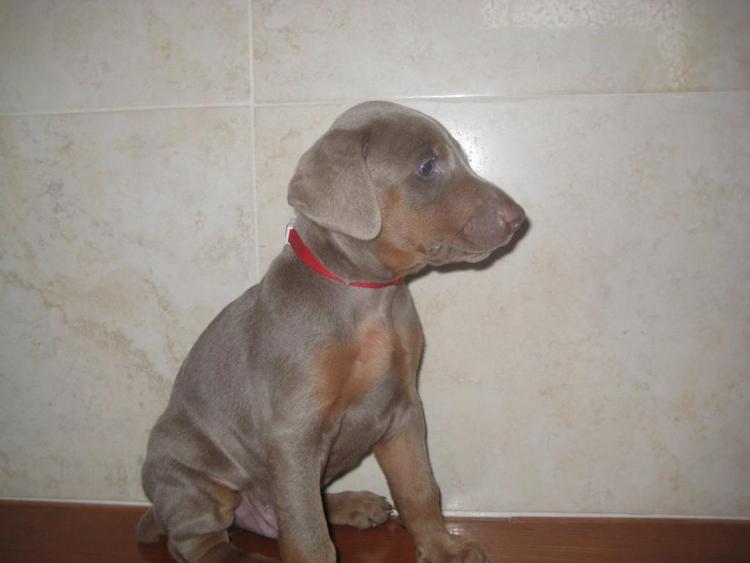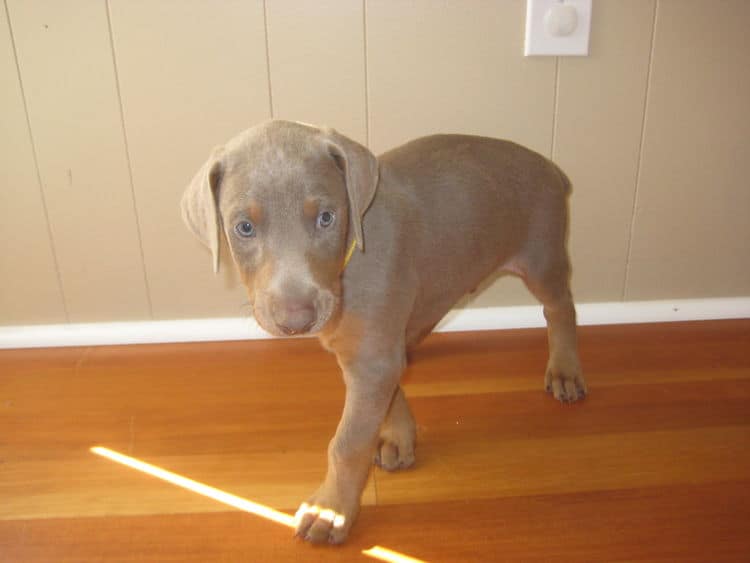 Fawn Male tagged Yellow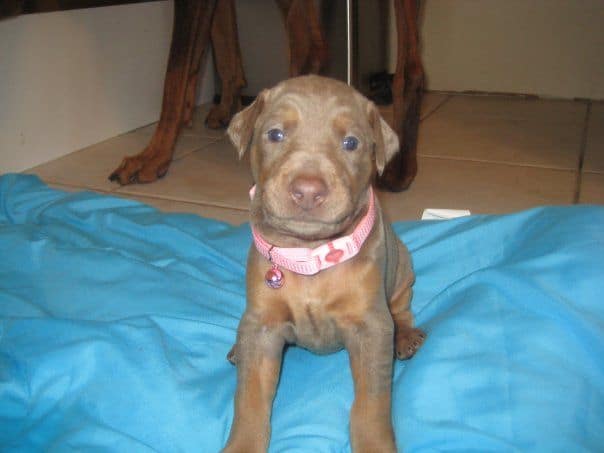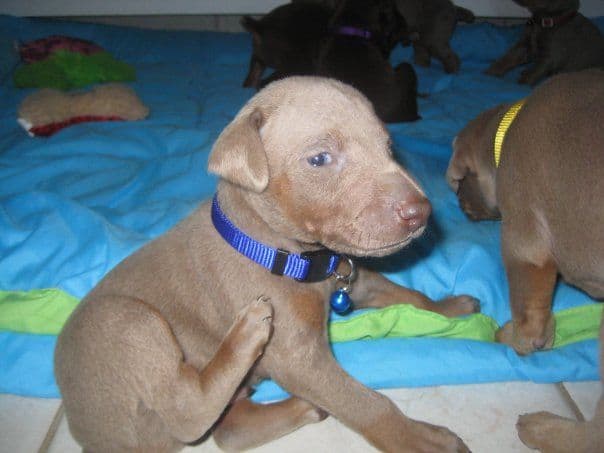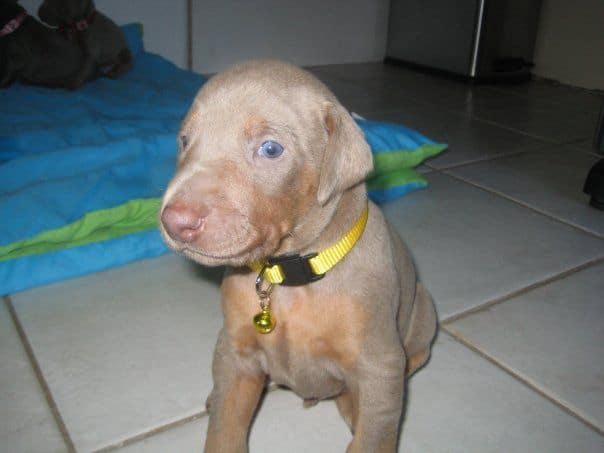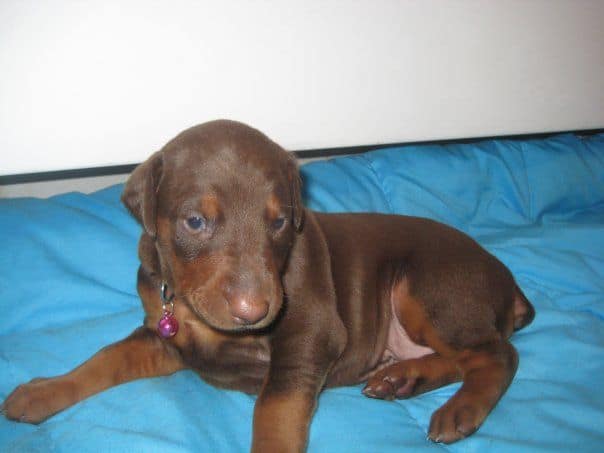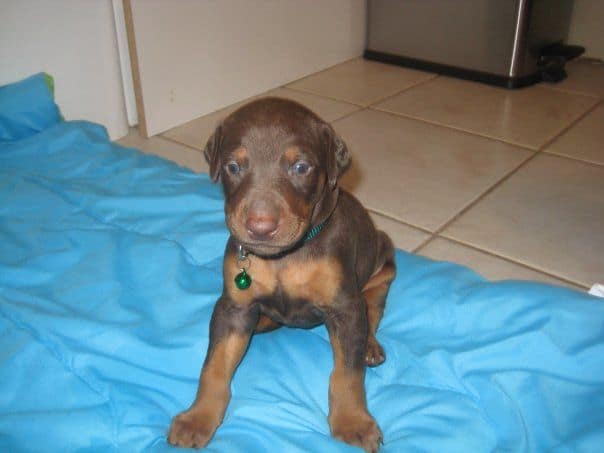 September 9, 2009 -

The pups' eyes are almost fully open. I'm rather impressed by Cynnia. We had a family come to see the pups as a prospected buyer and Cynnia was so excited to show them!

~Tracy


New litter -- Cynnia's 1st -- Born August 28, 2009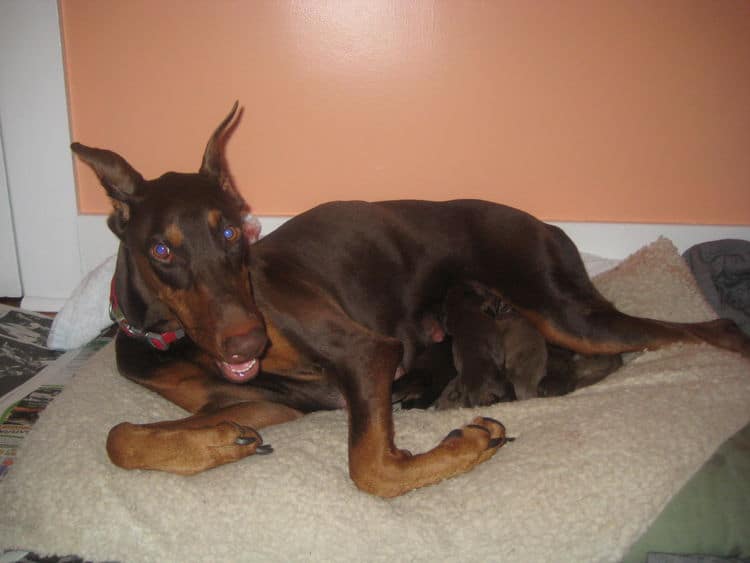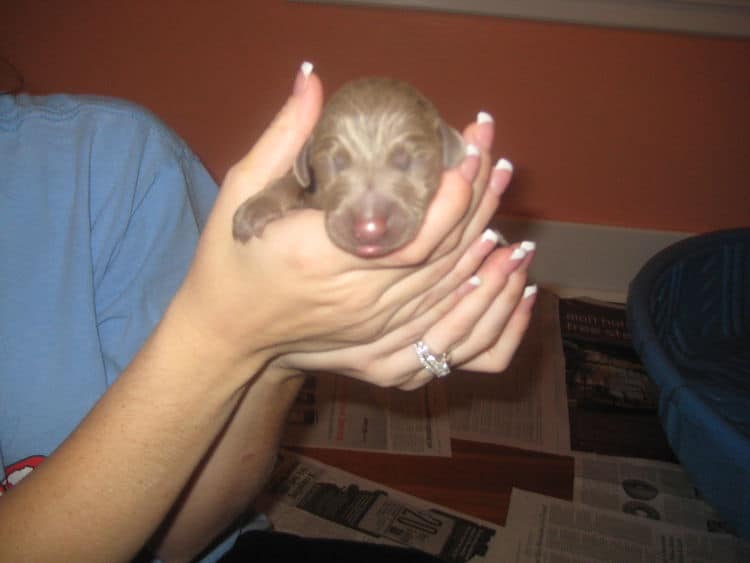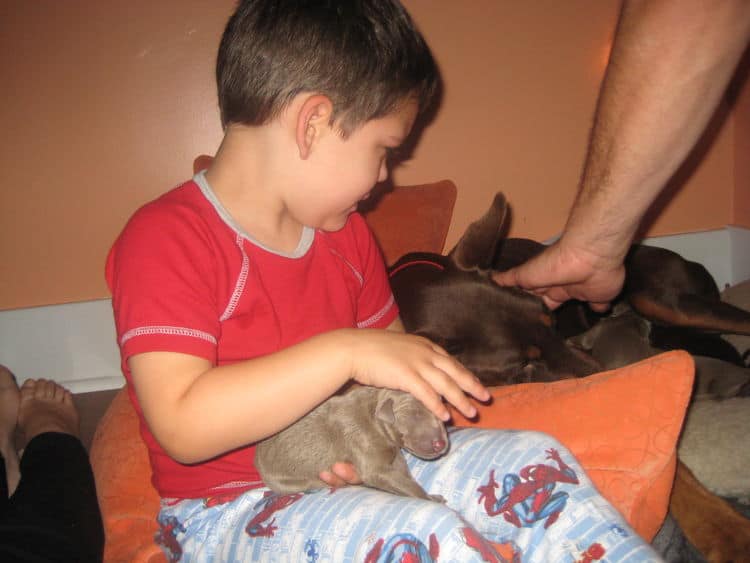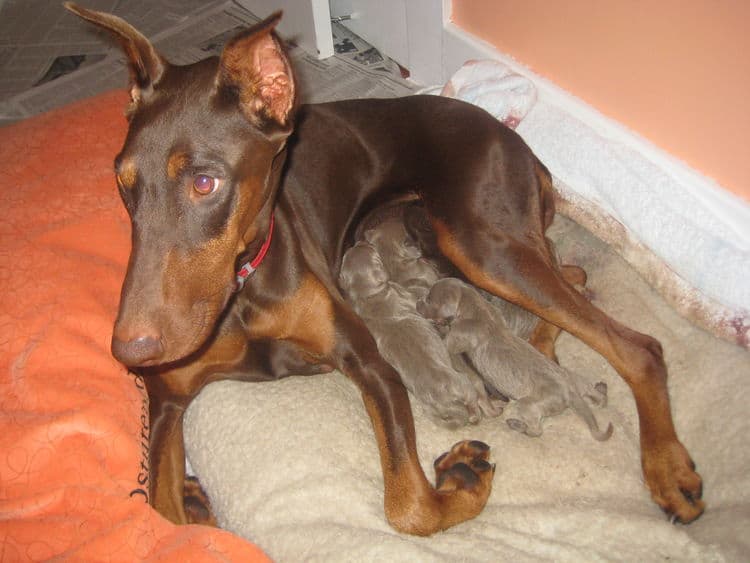 August 29, 2009 -

Hi Laura-

You told me to get puppy info to you as soon as Cynnia had them. She went into labor around 4:45 p.m. yesterday. The only reason I knew was because she started shaking. I went upstairs to change and by the time I got back downstairs (10 min), I walked in and the first puppy born was already out of the bag! She ended up having 6 pups and all 6 seem to be doing well. All 6 were born by 7:10 p.m.

Birthing order was:
Fawn male, Red male, Fawn female, Red female, Fawn male, Fawn male

She is a proud mama and was even enjoying some treats during labor from my 3 year old son. Even this morning, we were holding the pups while cleaning up the whelping area and she had no problems. This is one of the ways you can see wonderful temperament.
Again, I appreciate you helping to find suitable homes for this litter.

~Tracy


Pictures of Cynnia (Mother of Litter):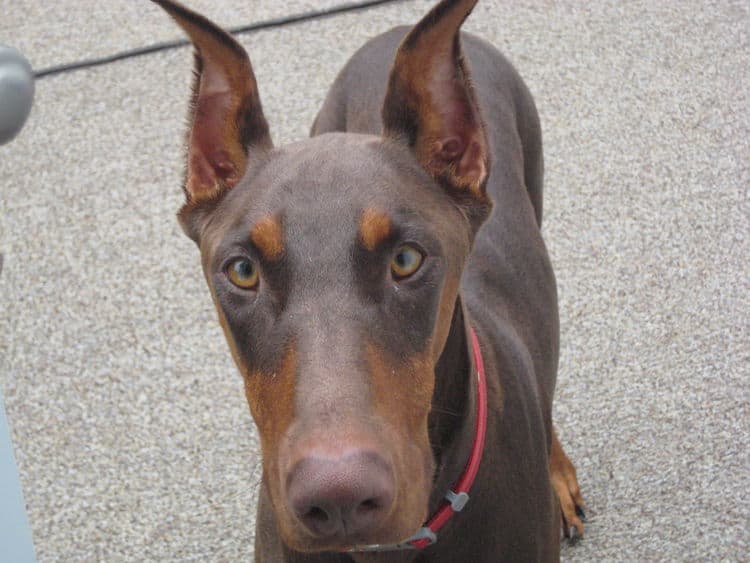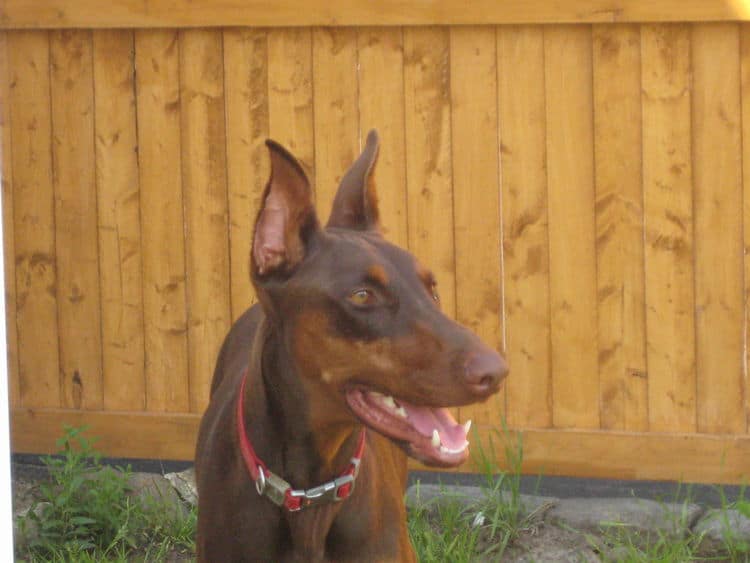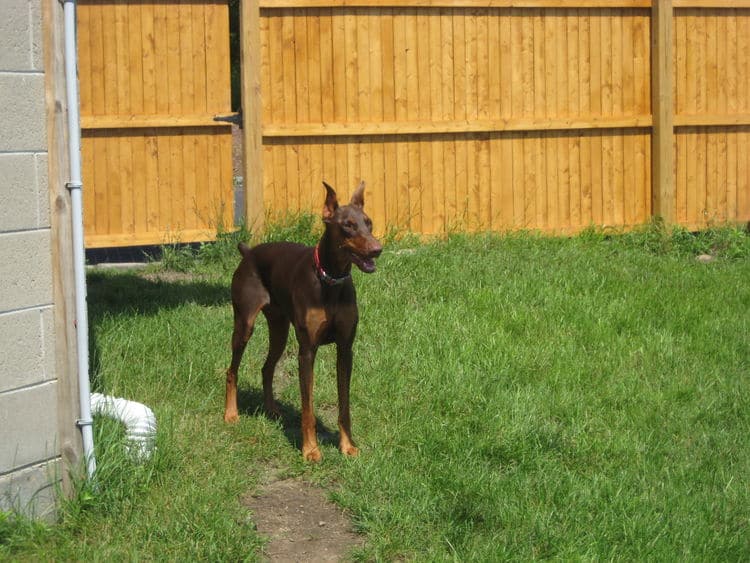 <><><><> Pedigree Information for Mom and Dad <><><><>

Dam: Costello's Irish Red Cynnia (Cynnia)
AKC # WS24600310
Color: Red & Rust
Birth Date: 01/15/2008
Weight: 73 lbs

Sire: Boston
AKC # WS16313701
Color: Fawn (Isabella) & Rust
Birth Date: 01/19/2006
Weight: 75 lbs

<><><><><><><><><><><><><><><><><><><><><><><><><><><>

Click Here to see Cynnia as a pup with her parents
---
Find a New Home for Your Dobe
Doberman Rescue Organizations
All Content Copyright © 2000-2010 GarrettsDobermans.com.
All rights reserved.