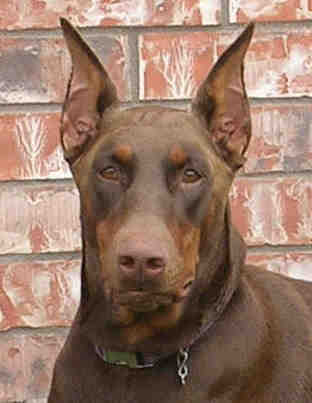 Garretts' Dobermans .com
Welcome to Garretts' Doberman Puppy Site!

Guenevere's & Harley's Pups from Previous Litters


Guen's 4th Litter
Guen's 5th Litter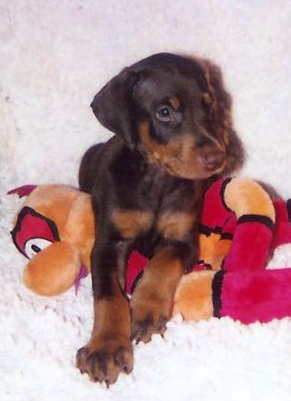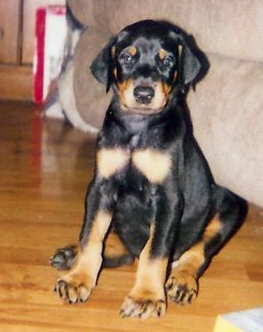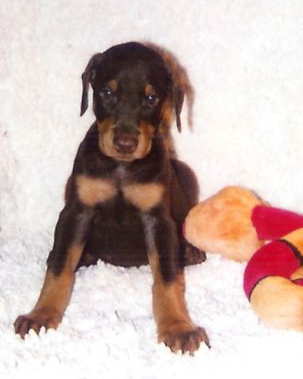 1 black and 2 red pups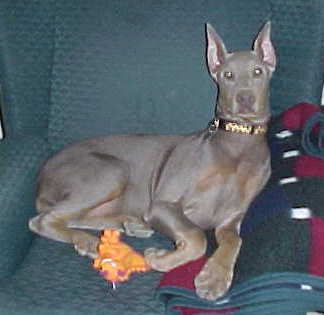 Fawn female located in Lancaster, TX.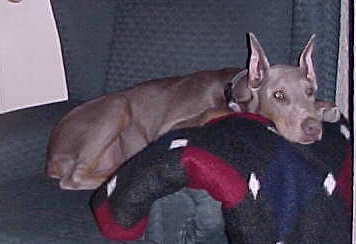 Fawn male at 2-1/2 years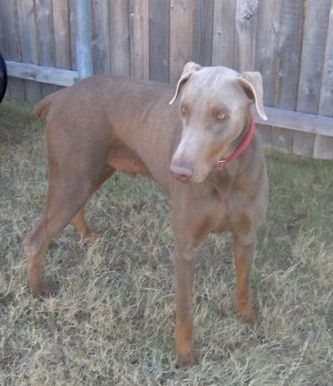 The fawn Doberman in the picture above is a good looking dog and has no problems with hair .. but we can't say what future fawns will do. (The fawn in the picture is better looking in person! The sun is shining on the head in the picture making the head look lighter than the rest of his coat.)

For reference on skin and hair condition, call Jim Rook, DVM
(972) 723-2072. He has stated that some fawns do have skin problems .. take care of it and the problem may never come back.

No fawns from our past litters have had bad skin problems to date. Last note – The fawn pictured above is in the sun all the time .. located in Texas, yard with little shade.

---Pat George, owner of Guen and Harley
---
Find a New Home for Your Dobe
Doberman Rescue Organizations
All Content Copyright © 2000-2010 GarrettsDobermans.com.
All rights reserved.